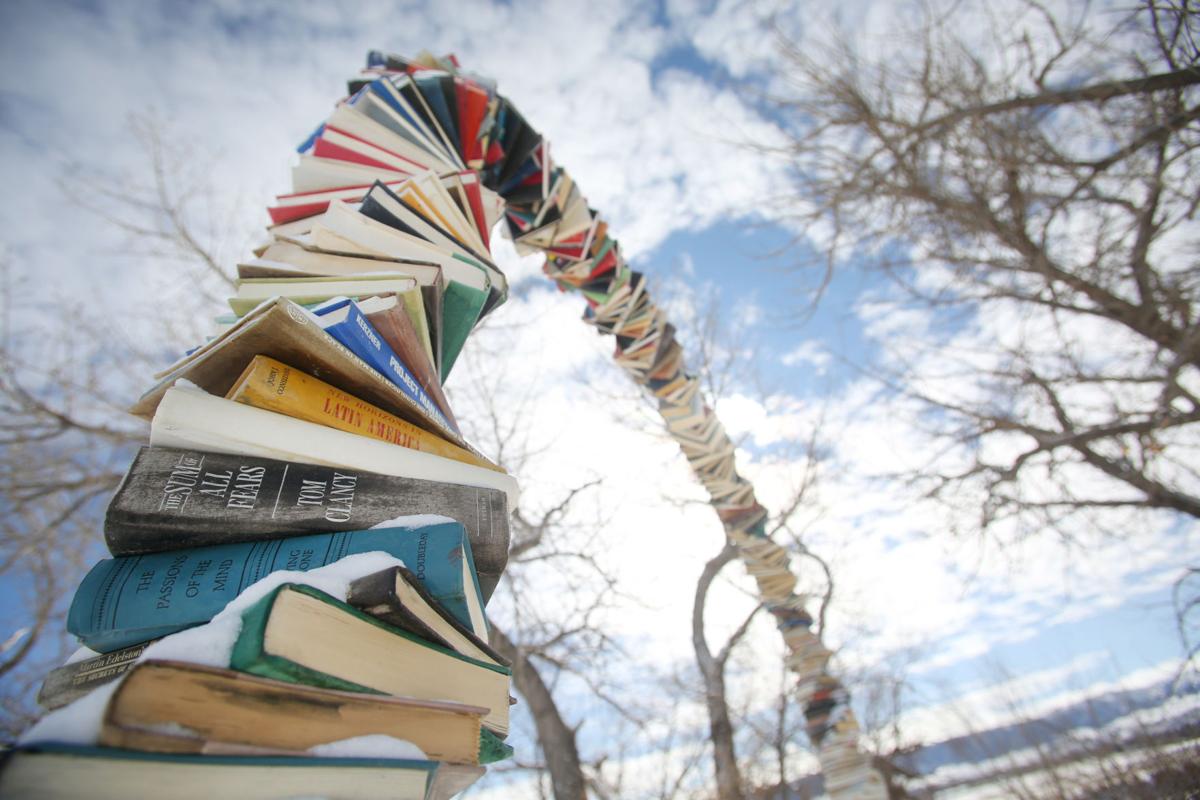 While offices, bars and businesses emptied out during the COVID-19 pandemic, Casper's trails were booming.
"If 2020 taught us anything, it is how important access to safe trails and a great outdoors are to our mental and physical well-being," said Angela Emery, executive director of the Platte River Trails Trust.
The pandemic brought people to the trails in unprecedented numbers, Emery said during Wednesday's annual meeting (held virtually this year). Traffic on the River Trail was up more than 300% in March 2020 from the previous year, and the trail starting at the Tate Pumphouse saw a more than 200% increase in use from 2019. The trust was also able to complete some key trail maintenance and anticipates a busy year of construction and expansion in 2021, despite a slight dip in donations last year.
Emery said in the early days of quarantine, people flocked to the trails on nice days to get out and see some of their neighbors at a safe distance. Even during the winter, she saw people braving the cold weather, just happy to be outside.
The trails also attracted more casual walkers last year by installing 12 temporary public art pieces on the River Trail, all from local artists. The pieces, part of the Art for the Trails initiative in partnership with ART 321, largely incorporated trees and other natural features on the trails. In December, the trust added a piece of permanent art — an 8-foot-tall book arch — in Amoco Park.
"We'd like to draw a different user out there, somebody who's just out for a stroll with their family or their grandmother and maybe they love art," Emery said. "We'd like to do the best we can to make our trails and our public spaces real delights for people."
In 2021, works included in Art for the Trails will be for sale to benefit the artists. If the trust generates enough revenue, they'll also be looking to install another permanent piece.
Their donations took a slight hit during the pandemic, especially after the trust was forced to cancel some of its biggest fundraising events of the year. Riverfest, held virtually in August, raised about one-eighth of what it would bring in in a typical year, according to Emery.
But the majority of the funding for the trails comes from city or county 1-cent funds, which allowed the trust to complete some vital maintenance in 2020. Emery said they repaired parts of the River Trail that were over 25 years old, and reconstructed the old asphalt trail around Riverview Park. That trail is part of an ongoing effort, Emery said, to link North Casper to the River Trail, one of two main arteries or "spine trails" that feed into smaller neighborhood trails.
"Over the last eight years we've really tried to focus on branching off from our spine trails, which are the River Trail and the Rail Trail, and getting deeper into neighborhoods," Emery said, "allowing people to go from their driveway as their trailhead, get on their bike, and be able to connect to trails all through the community."
Looking to the future, the trust hopes to expand that network farther out into the community with some new projects on its docket. A plan for a trail linking Morad Park with the Mountain Plaza Shopping Center will begin accepting bids this weekend. A long-awaited bridge connecting Paradise Valley and Robertson Road over the Platte will also bring trail access to approximately another 1,400 residents.
The river, along with wide roads including Wyoming Boulevard and CY Avenue, are the trails' biggest barriers to completing that comprehensive network. Safe bridges or crossings are essential to creating a viable non-motorized path throughout the city.
"When we develop new pathway segments, we always try to make them, as much as possible, handicap accessible," Keith Tyler, the trust's chairperson for capital construction, said at Wednesday's meeting. "We also try to get the old trail systems to connect with neighborhoods and major parks in the community so that our trail system can be viewed as a transportation corridor as well as recreational facilities."
Board of Directors chairman David Hough also spoke at Wednesday's meeting about an ongoing effort to extend the Casper Rail Trail out to Edness K. Wilkins State Park, about six miles out of town. Right now, you can walk on the trail from downtown all the way to Hat Six Road, and the trust is hoping to complete the last two miles out to the park soon.