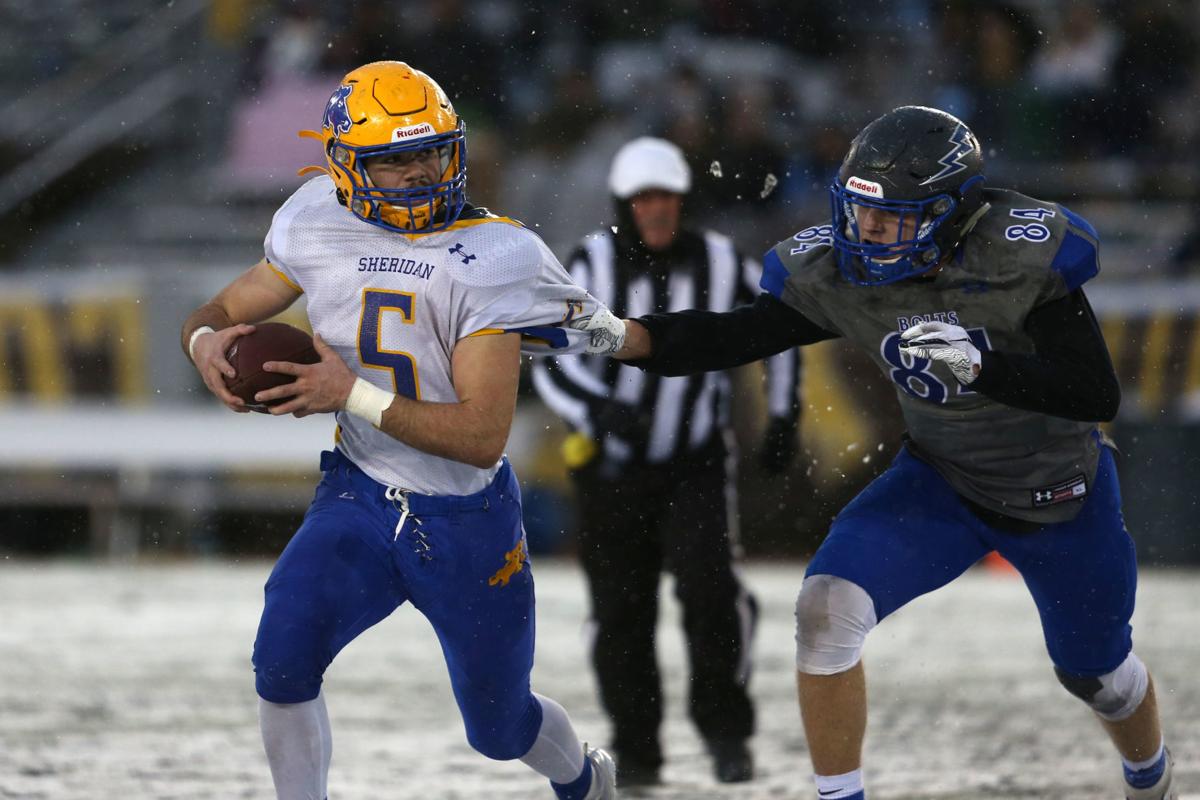 High school seniors who combined to earn 50 all-state honors in multiple sports comprise this year's finalists for the Milward Simpson Athlete of the Year awards.
The 10 finalists — five girls and five boys — come primarily from Class 4A, although both Class 3A and 2A are represented.
The five girls finalists are: Cheyenne East's Ky Buell; Rock Springs' Alyssa Bedard; Kelly Walsh's Corin Carruth and Naya Shime, who played her first three years at Riverton; and Laramie's Olivia McPherson.
Each of the five schools have had one previous winner: Rock Springs' Brandy Brown (1981), Cheyenne East's Megan McGuffey (2005), Laramie's Madison Legerski (2013) and Kelly Walsh's Madison Vinich (2018).
The five boys finalists are: Wright's Dax Yeradi, Mountain View's Briggin Bluemel, Sheridan's Garrett Coon, Big Horn's Quinn McCafferty and Worland's Luke Mortimer.
Coon is the 13th finalist from Sheridan, which has produced four winners (Blaine Phillips, 1992; Jeff Martini, 2000; Austin Woodward, 2010; Parker Christensen, 2019). Big Horn is the only other school represented to produce a former winner (Colby Wollenman in 2011).
The Milward Simpson Athlete of the Year Award is considered to be the most prestigious honor bestowed upon a Wyoming high school athlete. This will be the 44th year for the award, which is named in honor of the late Milward Simpson, a former Wyoming governor (1954-58) and United States senator (1962-67) from Cody.
Simpson served as the team captain for the University of Wyoming football, basketball and baseball teams and earned varsity letters in each sport from 1917-21. He turned down a professional baseball contract to attend Harvard Law School before returning to his home state.
Last year's winners were McKinley Bradshaw of Lyman and Christensen.
See Wednesday's Star-Tribune for a closer look at each finalist.
Get local news delivered to your inbox!
Subscribe to our Daily Headlines newsletter.