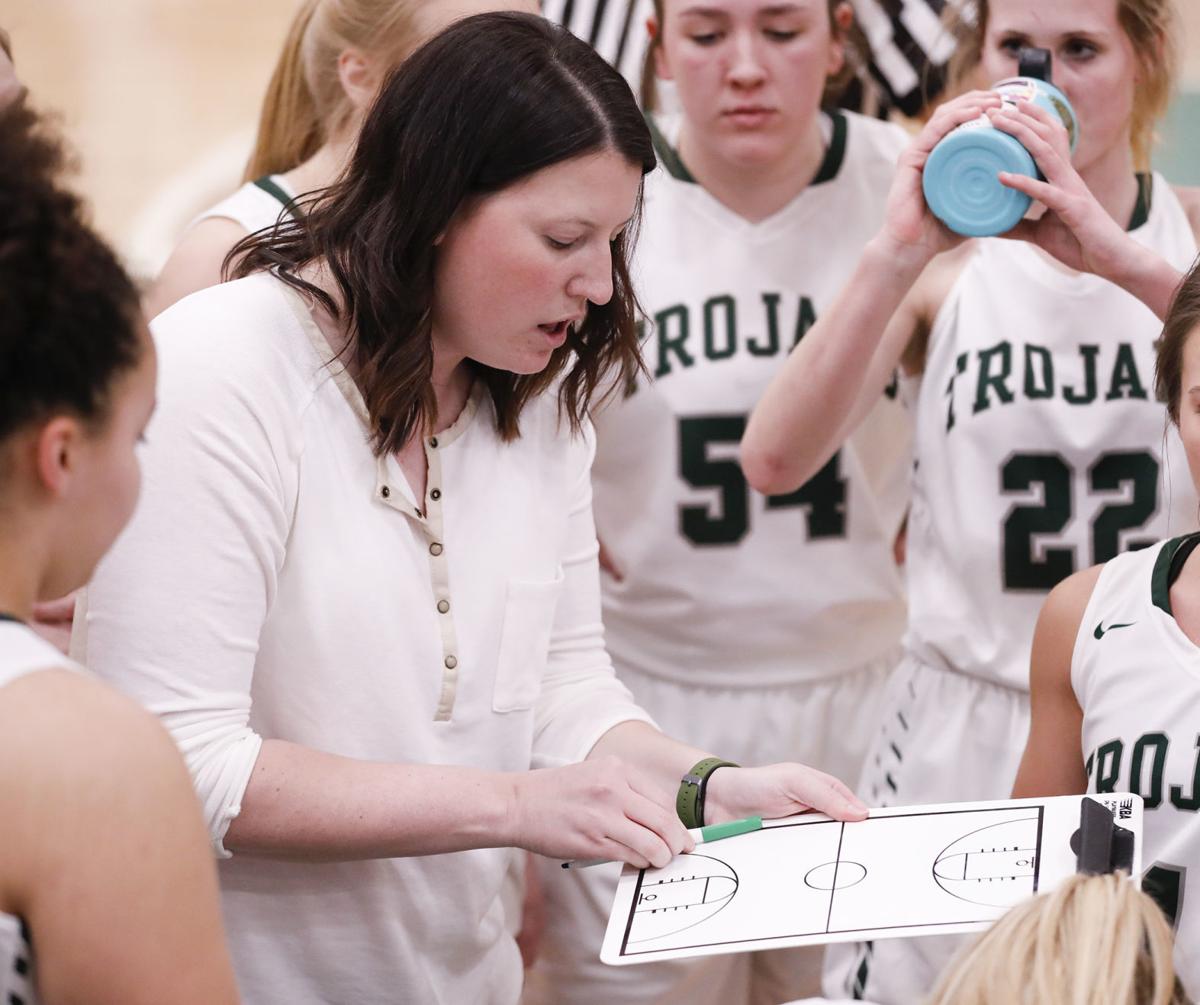 The Wyoming Coaches Association selected its winter coaches of the year over the weekend, with 16 winners announced in five sports.
The list included Class 3A and 4A basketball coaches despite their seasons being canceled on March 12, the first day of the state tournament, because of the coronavirus pandemic. Star Valley's Paul Kabonic (boys) and Kelly Walsh's Sara Tuomi (girls) were honored as the 4A coaches of the year while Worland's Aaron Abel (boys) and Douglas' Cody Helenbolt (girls) earned the 3A honors.
All other winter high school sports completed their seasons with state championships before the Wyoming High School Activities Association, under the advice of the Natrona County Health Department, canceled the 3A/4A state basketball tournaments. Earlier this month, the WHSAA Board of Directors made the decision to cancel all spring sports.
Rick Stonehouse, the alpine skiing coach at Cody, was named the Special Sports Coach of the Year after leading the Fillies to a second-place finish and the Broncs to a third-place showing at the state meet. All other winners were coaches whose team won state championships.
Indoor track honorees were Sheridan's Taylor Kelting (boys) and Cheyenne Central's Bruce Mowry (girls), with Kelly Walsh's Clint Fernandez recognized as the indoor track assistant coach of the year. For boys swimming, Lander's Shawna Morgan won the 3A award and Laramie's Tom Hudson was the 4A winner.
In wrestling, Moorcroft's Charlie Williams (2A), Star Valley's Eddie Clark (3A) and Kelly Walsh's Travis Peak (4A) were selected the coaches of the year, with Glenrock's Dan Flynn recognized as the assistant coach of the year.
Boys basketball winners were Saratoga's Jason Williams (1A) and Wyoming Indian's Craig Ferris (2A) while the girls basketball honorees were Cokeville's Briant Teichert (1A) and Wyoming Indian's Aleta Moss (2A). Big Piney's Steve Nelson was named the top boys' assistant and Pine Bluffs' Dale Gilbert was the top girls' assistant.
In addition, Lusk's Ron Nelson and Glenrock's Jeff Barnett were named the junior high/middle school coaches of the year for the winter season.
Get local news delivered to your inbox!
Subscribe to our Daily Headlines newsletter.