WASHINGTON (AP) — Florida Rep. Francis Rooney, one of the few Republicans openly weighing whether to impeach President Donald Trump, said Satu…
BELGRADE, Serbia (AP) — Russian Prime Minister Dmitry Medvedev on Saturday vowed to further strengthen ties with Balkan ally Serbia, whose pre…
DENVER (AP) — Democrats who control Colorado's Statehouse are asking voters in November to dismantle part of a state tax regime that for decad…
TALLAHASSEE, Fla. (AP) — Nestor made landfall Saturday as a post-tropical cyclone after the former tropical storm spawned a tornado that damag…
MIAMI (AP) — The Latest on Tropical Storm Nestor (all times local):
DURHAM, N.H. (AP) — New England is awash in historic markers, but a handful of plaques popping up in a New Hampshire town are different.
NEW ORLEANS (AP) — Officials in New Orleans say that plans to safely topple two giant cranes leaning precariously over the crumbled remains of…
WASHINGTON (AP) — The State Department says FBI toxicology reports on the mysterious deaths of U.S. tourists in the Dominican Republic showed …
WASHINGTON (AP) — Long after more flamboyant colleagues flamed out of President Donald Trump's favor amid ethics scandals, low-profile and fol…
BALTIMORE (AP) — The body of the late U.S. Rep. Elijah Cummings will lie in state in the National Statuary Hall of the U.S. Capitol next week.
SAN FRANCISCO (AP) — As many as 100,000 Californians are eligible to receive payments for the damages they suffered from a series of devastati…
BISMARCK, N.D. (AP) — An attorney for the Army Corps of Engineers is asking a judge to sign off on the Corps' conclusion that the Dakota Acces…
NORFOLK, Va. (AP) — As an architect, Thomas Jefferson envisioned buildings for a new republic — not old-world kings. The domes and columns in …
WASHINGTON (AP) — College affordability plans by Democratic presidential candidates are "crazy" and too costly, President Donald Trump's educa…
WASHINGTON (AP) — The Trump administration is defending its get-tough approach to trade against widespread attacks from America's trading part…
INDIANAPOLIS (AP) — The professional future of Indiana's attorney general will be at stake with a state disciplinary hearing that threatens hi…
INDIANAPOLIS (AP) — A man facing felony charges for a May fight during which two judges were shot in downtown Indianapolis has agreed to plead…
DALLAS (AP) — The Latest on funeral services for Atatiana Jefferson (all times local):
A life taken at the hands of police. A grieving family. A divided nation. A stirring eulogy by the Rev. Al Sharpton.
CHICAGO (AP) — Chicago parents leaned on family, friends and community groups as 25,000 teachers in the nation's third-largest school district…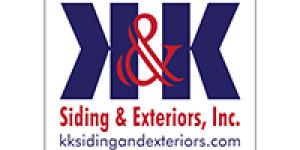 K & K Siding and Exterior Inc.
DALLAS (AP) — A service for a woman shot in her home by a Fort Worth police officer that had been scheduled for Saturday was canceled amid a f…
SPOKANE, Wash. (AP) — They call it the Cosmic Crisp. It's not a video game, a superhero or the title of a Grateful Dead song.
AMES, Iowa (AP) — In the liberal strongholds of Des Moines' west side and the Iowa State University campus in Ames, not once was South Bend Ma…
LOCUST GROVE, Va. (AP) — Two years ago, partisan control of the Virginia General Assembly came down to a random drawing of names out of a cera…
A shark was bitten by an even bigger shark, and country singer Gretchen Wilson was kicked out of a hotel. Here's a look at the stranger side o…
FREDERICKSBURG, Texas (AP) — One of the longest proposed new natural gas pipelines in the U.S. is set to run through Heath Frantzen's property…
JUBA, South Sudan (AP) — South Sudan opposition leader Riek Machar returned to the country Saturday to meet with President Salva Kiir less tha…