Zoos and aquariums have expanded offerings of live webcams as footage of animals is up in popularity amid the virus crisis. Watch footage of a…
MIAMI (AP) — Until a month ago, Diana Leticia Hernández sold face cream door to door in Miami. Her husband painted houses. The money fed their…
KNOXVILLE, Tenn. (AP) — A man fatally stabbed three employees and wounded a customer at a Tennessee rest stop and travel center Tuesday mornin…
LAS VEGAS (AP) — Gov. Steve Sisolak says Nevada has received some parts from the federal government to make more test kits for the coronavirus…
WASHINGTON (AP) — Acting Navy Secretary Thomas Modly has submitted a letter of resignation to Defense Secretary Mark Esper.
ST. PETERSBURG, Fla. (AP) — A decade after the nation's worst offshore oil spill, dolphins, turtles and other wildlife in the Gulf of Mexico a…
ATLANTA (AP) — An Atlanta hospital on Tuesday announced the early opening of part of an expansion to provide more intensive care beds during t…
The Latest on the coronavirus pandemic. The new coronavirus causes mild or moderate symptoms for most people. For some, especially older adult…
WASHINGTON (AP) — President Donald Trump shook up his communications team on Tuesday, replacing his press secretary and adding new staffers as…
MADISON, Wis. (AP) — Thousands of Wisconsin voters waited hours in line to cast ballots and the National Guard staffed overcrowded polling sta…
Your daily look at late-breaking news, upcoming events and the stories that are being talked about today:
WASHINGTON (AP) — President Donald Trump has removed the inspector general tapped to chair a special oversight board of the $2.2 trillion econ…
DETROIT (AP) — A judge has cleared the way for a trial or financial settlement in the case of a Detroit man who spent 25 years in prison befor…
SALT LAKE CITY (AP) — Bryce Canyon National Park in southern Utah became the latest park to close its gates to prevent the spread of the coronavirus.
DES MOINES, Iowa (AP) — Even as most Americans are under orders from their governor to stay at home to slow the spread of the coronavirus, lea…
WASHINGTON (AP) — An appeals court sided with the Trump administration Tuesday in its effort to resume executions of federal death row prisone…
LONDON (AP) — British Prime Minister Boris Johnson was in stable condition with the coronavirus Tuesday in a hospital intensive care unit, whe…
JACKSONVILLE, Fla. (AP) — The mother of a 5-year-old girl found dead in Alabama last year pleaded not guilty on Tuesday to child abuse and oth…
In the grind of the coronavirus pandemic, sound has become one of our shared experiences.
The tiger that tested positive for the new coronavirus is the "first well-documented example of a person infecting an animal and an animal get…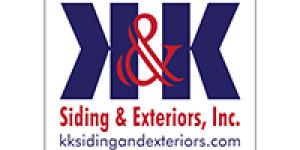 K & K Siding and Exterior Inc.
NEW YORK (AP) — Stocks are climbing on Wall Street Tuesday as markets around the world pile on even more gains following their huge rally a da…
NEW YORK (AP) — New York City's death toll from the coronavirus eclipsed the number of those killed at the World Trade Center on 9/11, health …
BATON ROUGE, La. (AP) — Louisiana is releasing more information about its coronavirus deaths, showing the virus's victims are disproportionate…
SUPAI, Ariz. (AP) — A small northern Arizona reservation known for its blue-green waterfalls will remain closed to tourists through mid-May.
PITTSBURGH (AP) — A federal judge has rejected a bid by the suspect in the Pittsburgh synagogue shooting to have the death penalty removed as …
With Americans sheltering in place amid the coronavirus outbreak, zoos and aquariums across the nation have expanded their offerings of live w…
HILO, Hawaii (AP) — The Hawaii County Council plans to discuss a new potential agreement with the state about reimbursement for law enforcemen…