Each day The Associated Press answers reader questions about the coronavirus. How long does the virus live on surfaces? Find out here, along w…
WASHINGTON (AP) — President Donald Trump was abruptly escorted by a U.S. Secret Service agent out of the White House briefing room as he was b…
RUSSELLVILLE, Ala. (AP) — Two parents in Alabama have been arrested after their 3-year-old child was found dead inside a hot car, authorities …
WASHINGTON (AP) — Secret Service agent abruptly escorts Trump from White House briefing room.
MINSK, Belarus (AP) — A protester died amid clashes between police and thousands of people gathered for a second straight night Monday in Bela…
RICHMOND, Va. (AP) — The board of private evangelical Liberty University in Virginia said Monday that it had chosen an interim leader, days af…
WASHINGTON (AP) — Speaker Nancy Pelosi is not about to blink.
CHARLESTON, W.Va. (AP) — West Virginia Gov. Jim Justice said Monday the state must find a way to retest residents and staff at nursing homes a…
MINNEAPOLIS (AP) — Minnesota experienced a surge in absentee and early voting ahead of Tuesday's primary, and the results of some races may no…
RICHMOND, Va. (AP) — Board of evangelical Liberty University names interim leader while Jerry Falwell Jr. on leave after photo uproar.
MINDEN, Nev. (AP) — Several dozen Black Lives Matter demonstrators at a weekend protest in rural Nevada were greeted by a far larger group of …
BALTIMORE (AP) — A natural gas explosion destroyed three row houses in Baltimore on Monday, killing a woman and trapping other people in the w…
WASHINGTON (AP) — The Pentagon plans to free up a big chunk of its military airwaves in the U.S. for high-speed internet service, part of a br…
WASHINGTON (AP) — Police in the District of Columbia are calling for community input to catch the perpetrators of a mass shooting at a crowded…
A photo of astronaut Charles Duke and his family has been on the moon for close to 50 years, a NASA team is helping map the extent of damage f…
State and local government officials across the U.S. have been on edge for months about how to keep basic services running while covering risi…
COMMERCE, Calif. (AP) — A limited quantity of red and yellow onions sold at grocery chains Trader Joe's and Ralphs in the West are being recal…
ATLANTA (AP) — Georgia's governor said Monday that the reopening of some of the state's schools amid the coronavirus outbreak has gone well — …
TALLAHASSEE, Fla. (AP) — A Florida school district was wrong when it forced a transgender high school student to either use the girls bathroom…
IOWA CITY, Iowa (AP) — A rare storm packing 100 mph winds and with power similar to an inland hurricane swept across the Midwest on Monday, bl…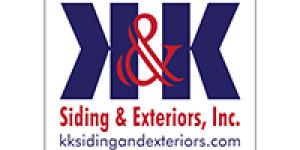 K & K Siding and Exterior Inc.
ATLANTA (AP) — Joe Biden's presidential nominating convention will highlight the U.S. political spectrum from the left flank of New York Rep. …
ST. PETERSBURG, Fla. (AP) — The family of a Florida man who disappeared in 1997 and who appeared on the hit TV series "Tiger King," has hired …
MADISON, Wis. (AP) — Wisconsin Democratic leaders expressed hope Monday that President Donald Trump's executive order requiring states to pay …
James Harris, a Mississippi-born sharecropper who gained international fame as "Kamala the Ugandan Giant," a massive professional wrestler who…
U.S. stock indexes closed mostly higher Monday, nudging the S&P 500 within striking distance of its all-time high set in February.
CHICAGO (AP) — Hundreds of people descended on downtown Chicago early Monday following a police shooting on the city's South Side, with vandal…
WASHINGTON (AP) — President Donald Trump said Monday that his acceptance speech for the Republican presidential nomination will be held at eit…