BATON ROUGE, La. (AP) — Louisiana's lobbyists can spend a bit more on wining and dining state lawmakers and other public officials.
BATON ROUGE, La. (AP) — Louisiana's second medical marijuana grower announced it has started making its products to the state's dispensaries f…
RAVENNA, Italy (AP) — Nine musicians from the Syrian diaspora in Europe are playing Sunday in the 24th friendship concert conducted by Riccard…
LONDON (AP) — It seems to have been more like a typical Saturday night than a drunken New Year's Eve.
BERLIN (AP) — Police in Austria say they have detained a Russian man after one of his compatriots was shot dead near Vienna late Saturday in w…
ALGIERS, Algeria (AP) — Algeria at last buried the remains of 24 fighters decapitated for resisting French colonial forces in the 19th century…
TALLAHASSEE, Fla. (AP) — U.S. Agriculture Secretary Sonny Perdue tromped through a strawberry festival in central Florida, detailing the gover…
ATLANTA (AP) — From Mississippi retiring its state flag to local governments removing Confederate statues from public spaces, a bipartisan pus…
PARIS (AP) — Anti-racism groups are leading a "de-colonial tour" of Paris on Sunday to call attention to monuments and streets honoring histor…
BRUSSELS (AP) — The festering dispute between France and Turkey over a naval standoff in the Mediterranean Sea has shone a glaring searchlight…
WASHINGTON (AP) — On a day meant for unity and celebration, President Donald Trump vowed to "safeguard our values" from enemies within — lefti…
WASHINGTON (AP) — The Defense Department says a soldier has died after a vehicle accident that occurred in Afghanistan.
BOZEMAN,Mont. (AP) — The wife and the running mate of Republican gubernatorial candidate Greg Gianforte, as well as several other top GOP offi…
WASHINGTON (AP) — President Donald Trump has a vision for his second term, if he wins one, of establishing a "National Garden of American Hero…
TOPEKA, Kan. (AP) — A weekly Kansas newspaper whose publisher is a county Republican Party chairman posted a cartoon on its Facebook page like…
KANSAS CITY, Mo. (AP) — The Missouri Democratic Party's chairwoman is stepping aside until at least September.
SANTA FE, N.M. (AP) — New Mexico officials have announced that the Federal Highway Administration has designated the state's first alternative…
PRESTON, Idaho (AP) — A judge has sentenced six men in eastern Idaho after they pleaded guilty to poaching 16 elk and three mule deer, authori…
LONDON (AP) — The father of British Prime Minister Boris Johnson has defended his decision to fly to Greece via Bulgaria in order to "COVID-pr…
LE COUDRAY-MONTCEAUX, France (AP) — France's new prime minister said Saturday his government will focus on keeping French manufacturing jobs a…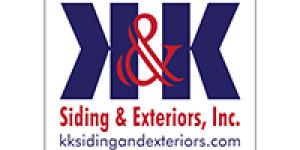 K & K Siding and Exterior Inc.
WASHINGTON (AP) — The death of an inmate at a federal jail in Los Angeles this past week has been ruled a homicide, resulting from stab wounds…
RIO RANCHO, N.M, (AP) — The July Fourth holiday hurts me every year. Waving flags seems out of place, and wearing anything stars and stripes m…
WASHINGTON (AP) — Vice President Mike Pence has long played the straight man to Donald Trump, translating the president's bombast into more me…
TEMPE, Ariz. (AP) — Tempe's first Black mayor, who is recovering from a mild bout of COVID-19 and self-quarantining at home, took the oath of …
MOUNT RUSHMORE NATIONAL MEMORIAL, S.D. (AP) — At the foot of Mount Rushmore and on the eve of Independence Day, President Donald Trump dug dee…
WASHINGTON (AP) — President Donald Trump on Saturday signed into law a temporary extension of a subsidy program for small businesses battered …
President Donald Trump has repeatedly credited his February ban on travelers from mainland China as his signature move against the advance of …