MIAMI (AP) — Florida Gov. Ron DeSantis and state health officials came under deeper scrutiny amid revelations that seniors in a wealthy enclav…
COLUMBUS, Ohio (AP) — A disgraced Republican lawmaker on Thursday introduced a pair of pandemic-related bills aimed at bringing checks and bal…
BISMARCK, N.D. (AP) — A North Dakota Republican House member facing expulsion for allegedly sexually harassing women at the Capitol told lawma…
ALBANY, N.Y. (AP) — New York's attorney general has promised a thorough investigation of allegations that Gov. Andrew Cuomo sexually harassed …
CARSON CITY, Nev. (AP) — Pro-Trump demonstrators convened in front of the Nevada Capitol to hand-deliver complaints of election fraud to Secre…
NASHVILLE, Tenn. (AP) — A Tennessee man charged in the Jan. 6 Capitol breach made an initial appearance in a federal court in Nashville on Thursday.
PROVO, Utah (AP) — Students at Brigham Young University wore rainbow colors this week in support of the LGBTQ campus community, a year after t…
MONTGOMERY, Ala. (AP) — Breaking with other Southern GOP governors, Alabama Gov. Kay Ivey extended her state's mask order for another month Th…
LAS VEGAS (AP) — Nevada's entire congressional delegation, governor and several advocacy groups have lined up behind a bid for Congress to set…
WASHINGTON (AP) — President Joe Biden tried to maintain bipartisan momentum for a new infrastructure program by meeting Thursday with Republic…
WASHINGTON (AP) — The Senate voted Thursday to begin debating a $1.9 trillion COVID-19 relief bill, after Democrats made eleventh-hour changes…
WASHINGTON (AP) — The Biden administration's nominee for top Pentagon policy adviser was met with sharp criticism from Republicans on the Sena…
PHOENIX (AP) — The Arizona Senate has approved a measure banning abortions because of Down syndrome or other genetic abnormalities and making …
ATLANTA (AP) — Georgia moved closer Thursday to the possible repeal of an 1863 law that lets private citizens make an arrest, more than a year…
WASHINGTON (AP) — Justice Amy Coney Barrett delivered her first Supreme Court majority opinion Thursday, ruling against an environmental group…
BOISE, Idaho (AP) — A new centralized system in Idaho will launch this month that allows residents to book coronavirus vaccine appointments, h…
PIERRE, S.D. (AP) — South Dakota Gov. Kristi Noem on Thursday offered her opinion that the Legislature could easily convene to consider impeac…
WASHINGTON (AP) — The Capitol Police have requested that members of the National Guard continue to provide security at the U.S. Capitol for an…
WASHINGTON (AP) — Federal Reserve Chair Jerome Powell suggested Thursday that inflation will pick up in the coming months but that it would li…
WASHINGTON (AP) — The Pentagon is reviewing a police request to keep National Guard troops patrolling the U.S. Capitol for another 60 days fol…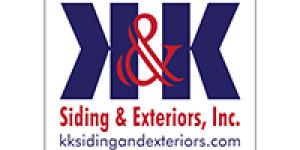 K & K Siding and Exterior Inc.
CONCORD, N.H. (AP) — Former Attorney General Gordon MacDonald was sworn in as chief justice of the New Hampshire Supreme Court on Thursday in …
SACRAMENTO, Calif. (AP) — California will begin setting aside 40% of all vaccine doses for people who live in the most vulnerable neighborhood…
BOISE, Idaho (AP) — A Senate panel on Thursday approved legislation that's the product of Idaho's hundreds of thousands of cows and the 50 mil…
WASHINGTON (AP) — The Supreme Court on Thursday made it harder for longtime immigrants who have been convicted of a crime to avoid deportation.
LANSING, Mich. (AP) — Business groups on Thursday urged Gov. Gretchen Whitmer to let employers reopen their offices for in-person work rather …
JACKSON, Miss. (AP) — Mississippi Republican Gov. Tate Reeves said Thursday he will soon sign a bill to ban transgender athletes from competin…
WASHINGTON (AP) — A U.S. program created after the 2003 anthrax attacks to help detect biological weapons provided protection in less than hal…