Sen. AMY KLOBUCHAR, on Pete Buttigieg's evolution on health care: "And Pete, while you have a different plan now, you sent out a tweet just a few years ago that said henceforth, forthwith, indubitably, affirmatively, you are for 'Medicare for All' for the ages."
BUTTIGIEG: "Just to be clear, the truth is that I have been consistent throughout in my position on delivering health care for every American."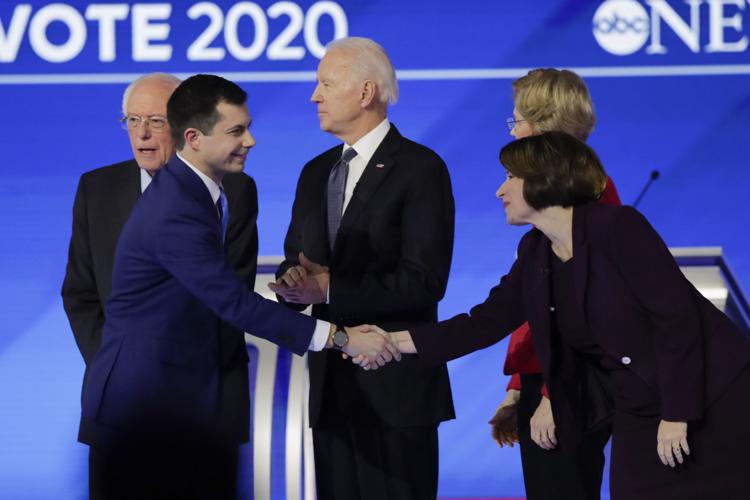 THE FACTS: Klobuchar is right. Before he launched his presidential campaign, Buttigieg sounded supportive of "Medicare for All." He isn't now.
In February 2018, he was involved in a Twitter exchange as liberals were pressing Democratic politicians to back a government health plan.
"When/where have you ever heard me oppose 'Medicare for All?'" he asked in a Feb. 17, 2018, response to an activist's query.
A day later, he tweeted out a column he wrote as a Harvard University senior, saying he'd "been on record on this one since 2004."
On the same day, he sent out a separate tweet: "Gosh! Okay ... I, Pete Buttigieg, politician, do henceforth and forthwith declare, most affirmatively and indubitably, unto the ages, that I do favor 'Medicare for All,' as I do favor any measure that would help get all Americans covered. Now, if you'll excuse me, potholes await."