Today is Thursday, May 21, 2020. Let's get caught up.
These non-virus headlines are in the news this morning: Former Trump fixer Michael Cohen will be released from federal prison, sources say; astronauts arrive in Florida for historic SpaceX launch; and Little Richard has been laid to rest.
Read on for these stories, a feature on a 2020 rising star, celebrity birthdays and more.
---
Top stories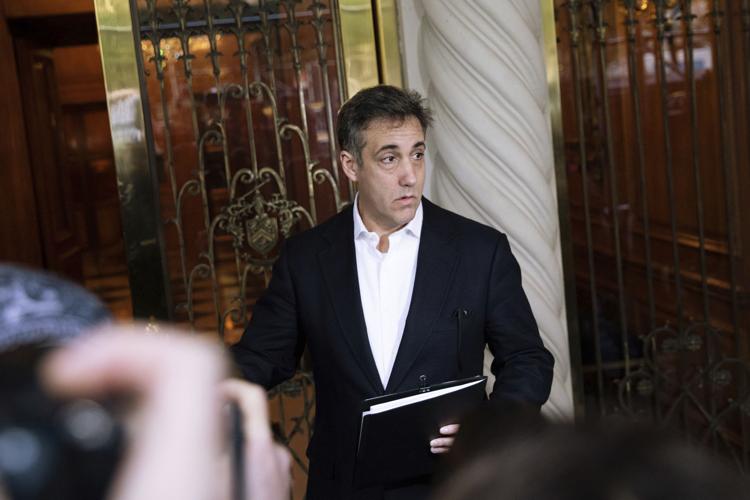 AP source: Ex-Trump lawyer Cohen to be released from prison
President Donald Trump's longtime personal lawyer and fixer Michael Cohen will be released from federal prison Thursday and is expected to serve the remainder of his sentence at home, a person familiar with the matter told The Associated Press.
Cohen has been serving a federal prison sentence at FCI Otisville in New York after pleading guilty to numerous charges, including campaign finance fraud and lying to Congress.
He will be released on furlough with the expectation that he will transition to home confinement to serve the remainder of his sentence at home, the person said. Cohen, 53, began serving his sentence last May and was scheduled to be released from prison in November 2021. Read the full story here: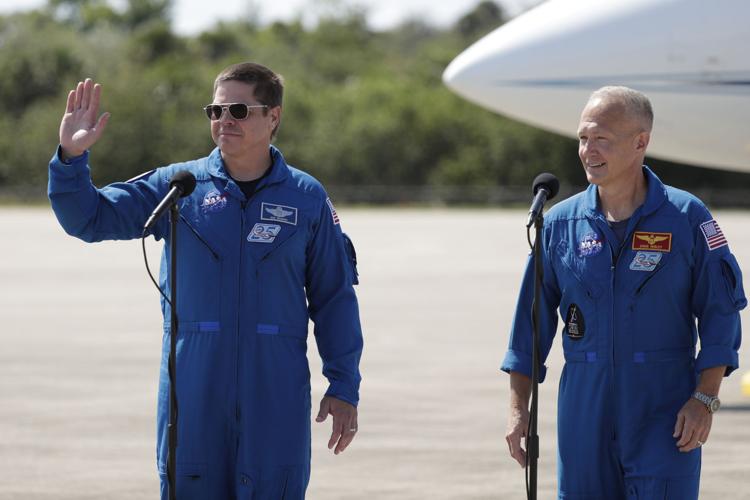 Astronauts arrive for NASA's 1st home launch in decade
The two astronauts who will end a nine-year launch drought for NASA arrived at Kennedy Space Center on Wednesday, exactly one week before their historic SpaceX flight.
It will be the first time a private company, rather than a national government, sends astronauts into orbit.
NASA test pilots Doug Hurley and Bob Behnken flew to Florida from their home base in Houston aboard one of the space agency's jets. Read the full story here:
Little Richard laid to rest at Alabama alma mater
Little Richard was remembered not just as a rock 'n' roll pioneer but a man of generosity and faith at a memorial service at his alma mater where he was laid to rest Wednesday.
Mourners gathered at Oakwood University to pay their respects, many wearing face masks and standing a few feet apart at the outdoor service at the school's cemetery.
"What I really remember about Richard was not his stage performances, which were certainly formidable, but what I remember most about Brother Richard, not Little Richard, but Brother Richard, was his incredible kindness and his generosity to people," said university President Leslie Pollard, who knew Little Richard personally. Read the full story here:
The Senate is poised to vote Thursday on the nomination of Texas GOP Rep. John Ratcliffe to be Director of National Intelligence, potentially confirming him sooner than expected, as senators are eager to quickly fill the post.
A powerful cyclone ripped through densely populated coastal India and Bangladesh, blowing off roofs and whipping up waves that swallowed embankments and bridges and left entire villages without access to fresh water, electricity and communications. At least 24 people were reported killed Thursday.
A hydroelectric dam that failed to hold back floodwaters this week in Michigan was the target of lengthy investigations by federal regulators, who revoked the facility's license over safety violations two years before the flooding that forced 10,000 people to evacuate their homes.
The Philippines has emerged as a global hot spot for online child sexual exploitation, and coronavirus lockdowns that restrict millions to their homes may be worsening the abuses, a U.S. official said Thursday.
Investigators with the Commission for International Justice and Accountability are amassing evidence, hoping to prosecute IS figures for crimes against humanity, war crimes and genocide against Yazidis.
The first visit to Kabul by Washington's peace envoy since Afghanistan's squabbling political leadership reached a power-sharing agreement comes amid increased violence blamed mostly on an Islamic State affiliate that has been targeted in stepped-up U.S. bombing.
President Donald Trump is celebrating a new addition to his immediate family: a lawyer. His youngest daughter, Tiffany Trump, recently graduated from Georgetown Law School.
Denny Hamlin won NASCAR's first Wednesday race since 1984 when rain stopped the event with 20 laps remaining at Darlington Raceway.
Click on the links below for full versions of these stories and scroll further for trending stories, a look at today in history and celebrity birthdays.
2020 spotlight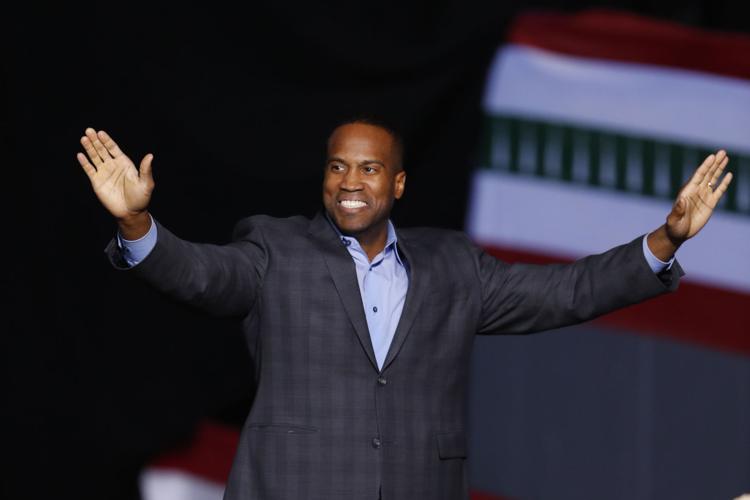 GOP rising star John James faces trouble at top of Michigan ticket
Michigan Senate candidate John James has been called a rising star of the Republican Party so many times it's become a cliche.
The African American combat veteran, business owner and 38-year-old father of three brought down the house at the country's largest gathering of conservatives earlier this year. He has caught the attention of big donors and received the enthusiastic, all-caps praise of President Donald Trump on Twitter.
"He checks all the boxes, so to speak, from a candidate perspective," said former Michigan Republican Party chairman Saul Anuzis.
All of the boxes except one: James has never won a general election. Read the full story here:
Memorial Day national forecast
Bernie Rayno has a region-by-region forecast for the upcoming holiday weekend across the U.S. Watch here:
Trending today
Image of the day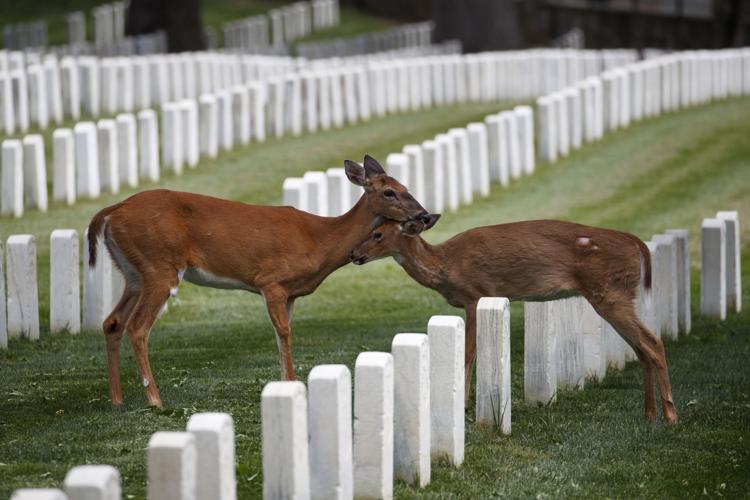 On this date
Happy birthday to ...
Be the first to know
Get local news delivered to your inbox!