CLAIM: Photos show dozens of boxes of counterfeit ballots at a warehouse in Fulton County, Georgia.
THE FACTS: The photos show legitimate emergency ballots, not fake ballots, according to Gabriel Sterling, a top official with the Georgia secretary of state's office.
Yes, these are called emergency ballots. They are printed and required by law and SEB rule....in each and every county.

— Gabriel Sterling (@GabrielSterling) January 1, 2021
Every county in the state is required to print a certain number of emergency ballots in case voting machines are down or another problem arises. In the lead-up to Georgia's Senate runoff election on Jan. 5, social media users were widely sharing misinformation about emergency ballots photographed in an Atlanta warehouse. The false claims gained traction the week before the runoff election, with a series of tweets from Patrick Byrne, the former CEO of Overstock.com, who resigned in 2019 after commenting about the "Deep State" in a bizarre company statement.
"BIG NEWS: COUNTERFEIT FULTON COUNTY GEORGIA BALLOTS," read the first tweet, which by Monday had amassed more than 24,000 shares. "On a tip, our operative entered the Fulton County (Atlanta) Warehouse and took this series of photos: THESE ARE FAKE BALLOTS (note the quantity)." The thread continued with several photos, some showing stacks of papers that looked like ballots and others showing boxes labeled with "Fulton" and "Nov 2020 General Election Day."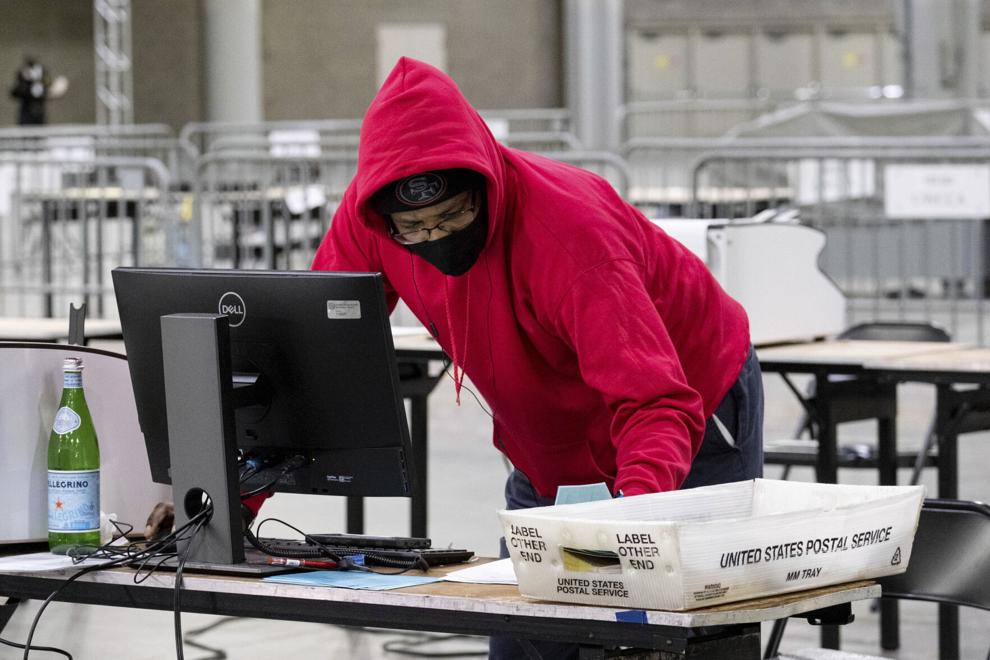 Sterling tweeted to address the false claims and further commented in a press conference. "These are the emergency ballots that have been sitting in that warehouse since before the November election very much in plain view of everybody to see," Sterling said on Monday. "They are not fake ballots, they are real ballots, they are unused ballots." The Georgia state election board requires counties to print enough emergency ballots for at least 10% of registered voters in case voting machines are unavailable or other problems should arise. Sterling explained that a COVID-19 outbreak among warehouse staff before they had a chance to test equipment for the November election prompted Fulton County to take additional precautions. The county printed 100% of the ballots it would need to conduct the election entirely with paper ballots if necessary. The ballots were not needed.
On Monday, Fulton County Elections Director Richard Barron confirmed in a digital press conference that the ballots in the photos were emergency ballots. "They're still there," Barron said. "They are sitting there on the pallets out in the warehouse as they should."