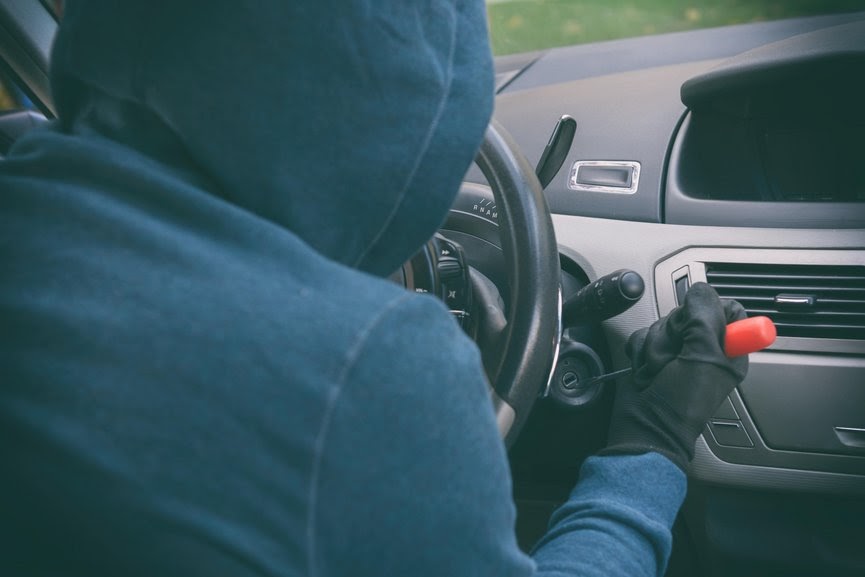 Photo Credit: Alamy Stock Photo
Crime in the U.S. has trended downward since the early 1990s, and new data from the University of Pennsylvania suggests that COVID-19 has caused these numbers to drop even further across the nation's largest cities. Since the onset of the pandemic, property crime, violent crime, and drug crime all experienced double-digit percentage declines when compared to averages over the previous five year period—a trend attributed to more residents staying home.
Despite sharp decreases in overall crime this year, car thefts rose dramatically in certain cities. Nearly 750,000 vehicles (or 228 per 100,000 residents) are stolen in the U.S. each year, representing a loss of about $6 billion annually. While car theft rates have long trended downward alongside overall crime rates, there appears to be a divergence amid the pandemic. This could be due to high unemployment rates combined with drivers not checking in on their parked vehicles as frequently.
Car thefts vary significantly on a geographic level. At the state level, Alaska and New Mexico have historically reported the highest motor vehicle theft rates, at 495 and 488 car thefts per 100,000 people, respectively, over the past three years. In general, Western states report higher rates of motor vehicle theft than those in the Northeast or Midwest. Vermont and Maine boast the lowest car theft rates in the country at just 57 and 42 thefts per 100,000 people.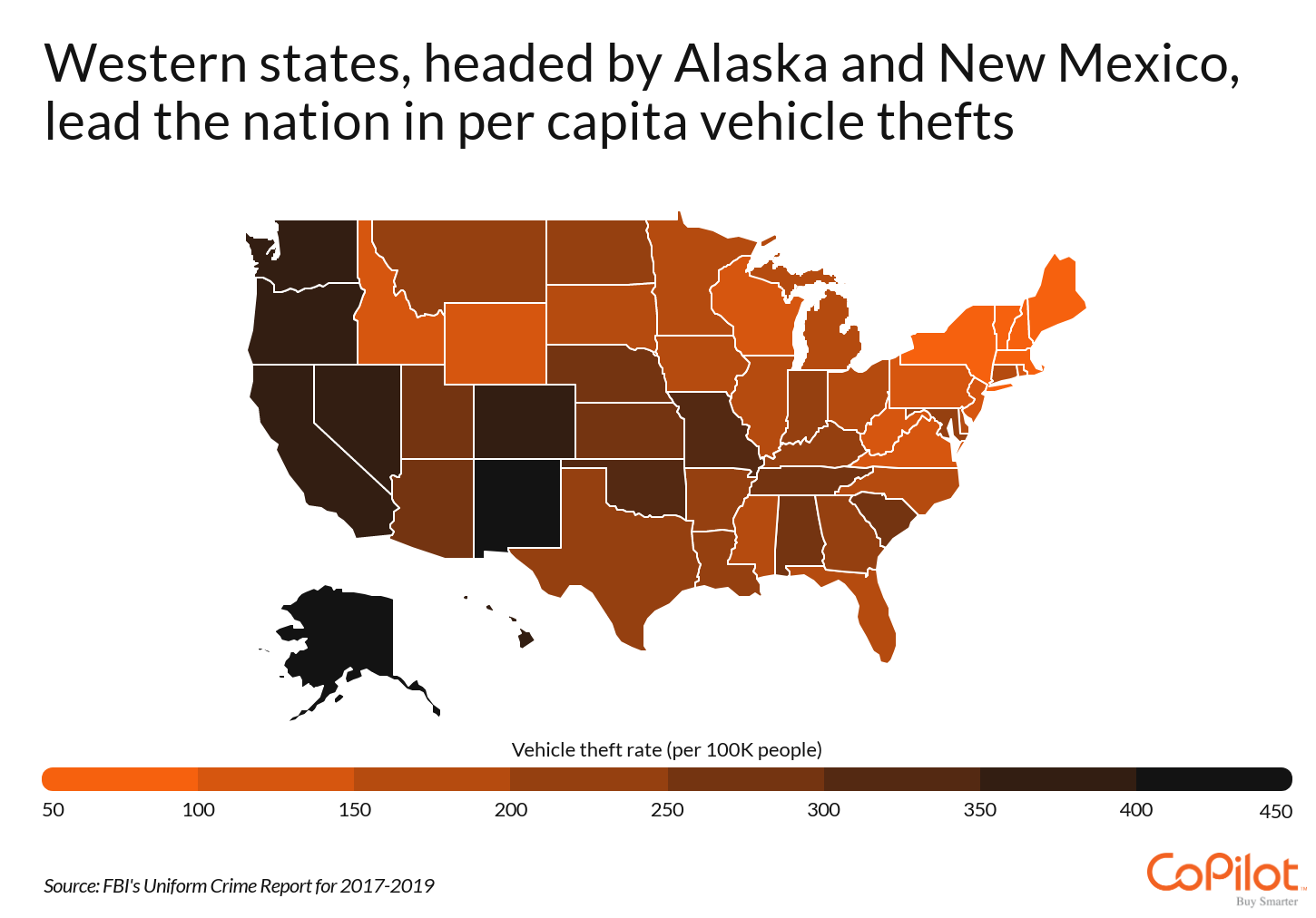 To determine the car theft capitals of the U.S., researchers at CoPilot analyzed the last three years of crime data from the FBI. Cities were ranked according to their average annual motor vehicle theft rate per 100,000 people based on data from 2017 to 2019. Researchers also calculated the average annual number of motor vehicle thefts, the overall property theft rate, and the violent crime rate for the same years. To improve relevance, only the 150 largest cities in the U.S. were included in the analysis.
Here are the cities with the most vehicle thefts per capita.