Following the Ropin' and Riggin' Days Rodeo, the teams will compete at UW's Laramie River Rendezvous next weekend and then at the Colorado Sta…
There are now 24 Wyomingites hospitalized with COVID-19 — the most since March 9.
Wyoming's congressional delegation has bashed the plan, with Sen. John Barrasso calling it "an out-of-control, socialist spending spree."
The Cowboys' all-conference tailback is healthy again this spring after nagging injuries slowed him down at times the last two seasons.
The series stars Josh Brolin, who plays a rancher who "discovers an unfathomable mystery at the edge of Wyoming's wilderness."
Braves' senior is three-time defending Class 3A cross country champ.
SHERIDAN — In emotional statements given before Judge John Fenn in 4th Judicial District Court Tuesday, family members of victims killed in a …
In an unusual situation, the Bureau of Land Management's office in Buffalo is proposing to sell a small portion of land to a family whose rela…
Longtime Missoula conservation activist Tracy Stone-Manning may be President Joe Biden's pick to lead the U.S. Bureau of Land Management.
Join us each week for the Pokescast, a podcast about University of Wyoming athletics brought to you by the Star-Tribune.
Wyoming is home to the 11 most vaccine-hesitant counties in the nation, with 32% of their residents believed to be hesitant to receive COVID-1…
"So many people are looking to run against Crazy Liz Cheney — but we only want one," the former president said in a statement.
Newcomer was the Cowboys' leading scorer and the Mountain West's unanimous rookie of the year this past season.
There are more than 500 active total cases in the state for the first time in three weeks.
Cowboys are hoping their junior wideout returns to action at some point this fall.
The senior standout is the first Wyoming student-athlete to win Gatorade national honors in any sport.
Dana Beartusk told the judge that he doesn't know why he committed the murders and acknowledged, "sorry doesn't even begin to cut it."
Leigh Plain Bull died while in custody in the Big Horn County Jail.
The Cowboys' head coach and players react to the death of another recruit gone far too soon.
The University of Wyoming will roll back some COVID-19 precautions this summer to prepare for a fully in-person fall semester.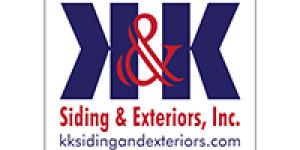 K & K Siding and Exterior Inc.
Along with colder temperatures, forecasters expect the storm could blanket central Wyoming with snow.
A magnitude 3.9 earthquake struck 30 miles south of Ten Sleep on Tuesday morning in the open country, where no damage or injuries occurred.
Laramie (98), Albany (69) and Sweetwater (65) counties have had the most confirmed cases over the past 10 days.
Another two Wyomingites have died after contracting COVID-19, the Department of Health reported Tuesday.
An autopsy showed possible fractures, bruising and scraping on her head, a detached bowel and brain swelling, among other injuries, according …
Officials discovered a 3-year-old female cisco and said tests determined it was born in the lake, meaning it has parents and probably "thousan…
The health orders will remain in place until at least April 30.