Snow and cold are usually the perfect pair for big game hunters, but a little too much of both kept hunters home and elk and deer out of the c…
The Crow Tribe Executive Branch described Saturday's killing as an "ambush-style homicide."
Wroblewski is the Cowboys' eighth verbal pledge for the 2021 recruiting cycle.
Their actions come with risks — toads don't actually like sun exposure, and open areas increase possible predation by hungry crows or coyotes …
As the state continues to report records for new coronavirus cases, more hospitalizations are likely to follow.
The National Guard will provide operational assistance at the Montana State Prison, located near Deer Lodge, where 166 of 1,407 inmates have t…
If in line with the one passed in Teton County, a local order would likely require residents to wear masks when inside any retail or commercia…
There are more than 3,000 active confirmed coronavirus cases in the state for the first time. There were just over 1,000 at the start of the month.
The nine deaths announced Monday bring the number of Wyoming residents who have died after contracting COVID-19 to 77. 
Sales tax revenues have overperformed, while most areas of the economy have performed at or better than the expectations levied on them in the…
University of Wyoming kicker was selected as the Mountain West Special Teams Player of the Week on Monday after his performance in Saturday's …
The man told medical personnel he was unhappy with last year's government shutdown "and believed that he had a responsibility to protect the c…
One man died when he was struck by a dump truck that slid off an icy highway. A woman died in a separate head-on collision.
Several Wyoming cities recorded record lows on Sunday, and Monday was forecast to be even colder.
The university will focus on maximizing on-campus learning wherever possible this spring, but said the semester will be similar to the fall se…
Dan Shannon will oversee the Wyoming Department of Corrections.
A study by the U.S. Geological Survey has found that during times of extreme drought, the Old Faithful geyser in Yellowstone National Park has…
Michigan makes its debut on Davis Potter's ballot following convincing win as part of the Big Ten's return.
The state has added more than 200 confirmed cases in six of the last seven days.
An unseasonably cold and snowy storm slammed Wyoming on Sunday, closing a 150-mile span of Interstate 80.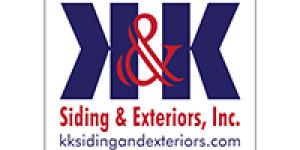 K & K Siding and Exterior Inc.
If there is a silver lining to the largest wildfire in Wyoming's recent history, it's the eventual benefit for wildlife.
Join us each week for the Pokescast, a podcast about University of Wyoming athletics brought to you by the Star-Tribune.
Due to inclement weather and interstate closures, Casper Star-Tribune newspapers will be delivered later than normal today. 
Energy and experience are among the key differences between Republican Cynthia Lummis and Democrat Merav Ben-David.
Freeman writes:The phrase voice of the people, first coined in ancient Rome, remains a great favorite of authoritarian regimes
Three things we learned from Wyoming's overtime loss at Nevada.
Cowboys rally from 22-point deficit in the second half, but Wolf Pack's passing game delivers final blow.