LARAMIE — A knee injury may cut Alonzo Velazquez's season short again.
The completion of the environmental assessment for the Chokecherry and Sierra Madre Wind Energy Project is a considerable step in a long line …
The news comes hours after the announcement of a $250 million settlement between the three biggest drug distributors in America and two Ohio counties.
For the first time in a long time, Wyoming was efficient through the air in its 23-10 win over New Mexico.
Two University of Wyoming educators were promoted to lead the school's engineering and natural resources colleges.
JACKSON — A former Teton County wolf whose southerly travels beyond the Wyoming border made headlines this past summer is mostly staying put, …
BILLINGS, Mont. — Federal employees overseeing U.S. public lands were assaulted or threatened at least 360 times over a five-year period marke…
On Tuesday afternoon, Meg Muth sat cradling her three newborn daughters in the neonatal intensive care unit at St. Vincent Healthcare.
LARAMIE (AP) — The Wyoming Game and Fish Department has completed the first part of its project to improve mule deer habitat in the southern B…
CHEYENNE (AP) — A Wyoming mayor was required to pay back more than half of a grant given to a city to help develop inventive ideas tackling is…
SHERIDAN (AP) — A man has been sentenced to serve nine months in jail for illegally killing deer in northern Wyoming.
LARAMIE (AP) — The University of Wyoming is in the initial stages of possibly increasing fees in order to add more student advising services.
The finalization of the sale brings the nation's fourth- and sixth-largest coal mines one step closer to returning to full production.
Every few months, the Wyoming Department of Administration and Information puts out a publication called the MACRO Report, an examination of n…
Wyoming's economic growth has started to show subtle signs of slowing, a new quarterly report published by the state's Economic Analysis Divis…
Welcome to the Star-Tribune's Energy Journal, a play-by-play of the past week in Wyoming's world of energy. I'm your energy and natural resour…
More buffalo arrived on the Wind River Reservation last week, joining the more than 30 that already call the land home.
FLAGSTAFF, Ariz. — Food trucks. Wi-Fi. Hot showers.
After three decades in Washington D.C. – including stints working for California Rep. Daniel Lungren and longtime Oklahoma Congressman James I…
BUFFALO — Snow covers the alfalfa field as the sun's first light creates a soft, golden glow. The air is still, and a calm hangs over the field.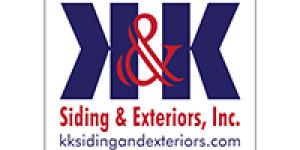 K & K Siding and Exterior Inc.
Converse County experienced a stunning economic growth spurt this year thanks largely to construction projects related to oil drilling and win…
In December 2014, a therapist took a group of children from their Powell drug treatment facility into the Bighorn National Forest. Over the co…
Cowboys pull away in second half to win homecoming game and improve to 5-2.
Longtime Wyoming rancher Mary Strand shares her tales of grit, hard-fought independence and battles with fire.
Wyoming defeated New Mexico on Saturday afternoon in front of a homecoming crowd at War Memorial Stadium in Laramie. 
POWELL — Ice- and mud-covered roads certainly weren't going to get between Desarae Starck and her limited quota tag for a bull elk deep in the…
Allyson Fertig's already found the Douglas record books after just two seasons. By the end of her sophomore year her name had already been fir…