A body found several miles from Emigrant, Montana, has been identified as Res Windham, the 15-year-old who went missing after going for a run …
Wyoming has asked FEMA for 75,000 N95 respirators, 97,000 surgical masks, 22,000 face shields, 74,000 surgical gowns, 2.2 million gloves and 5…
Check out our list of Casper-area churches that are offering either online services or sermons during restrictions related to the coronavirus.
SALT LAKE CITY (AP) — Travelers coming into Utah will be required to identify themselves and report any coronavirus symptoms as they arrive, G…
The number of laboratory confirmed and probable coronavirus cases in Wyoming rose to 320 on Thursday. 
The National Outdoor Leadership School -- which is also known as NOLS, is one of Lander's largest employers.
Former Lyman standout finished 10th in high jump at last year's NCAA Outdoor Track & Field Championships.
The apparent theft comes as hospitals and states across the country have warned of a desperate shortage of masks, gowns and gloves.
JACKSON — Nearly 2,000 people have signed a petition asking Wyoming state government to approve Teton County's request for a stronger communit…
The number of jobless claims received last week jumped nearly 860 percent compared to the week of March 8.
We will update this page throughout the day with the latest news on coronavirus in Wyoming.
The declaration would unlock funding and services for Wyoming's 23 counties and two tribal nations. 
As scores of contract workers flock to southern Wyoming to help build wind and transmission line projects, questions have emerged over whether…
The owners of Cowboy Up Coffee in Torrington made sack lunches to thank truckers who are ferrying supplies during the pandemic. 
Wyoming banks say they've been working around the clock to help customers seeking disaster loans.
About 100 workers will be involved in the pipeline's early stages, but that number is expected to swell into the thousands in coming months as…
Some still saw the Wyoming caucus as a chance for Sanders' supporters to stress that ideas like single-payer health care and enhanced labor pr…
Gov. Mark Gordon noted that while the state's case total wasn't comparatively large, "it is critical and crucial that we not minimize the impa…
LARAMIE -- It includes the images of the Teton Mountains in the end zones, the High Altitude Performance Center and even the trees flanking th…
Officials here say the shipments have been so small they'll have a minimal impact on tracking the disease's spread in Wyoming.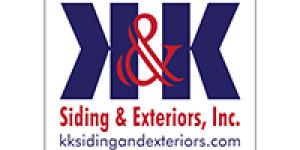 K & K Siding and Exterior Inc.
Chad Asplund, a sports medicine specialist at the Mayo Clinic, told the Star-Tribune that some estimated 80 percent of those infected with COV…
Season-ending college rodeo had been held in Casper every year since 1999.
Combined, the state says there are 303 patients with the coronavirus in Wyoming, between the confirmed count and the probable count — 94 of wh…
"It's off the table now," said Eric South, chairman of the Uinta County Commission. "All these bleeding hearts and liberals ought to be happy …
Public officials have become increasingly outspoken against out-of-state visitors venturing into Wyoming to recreate or flee the pandemic.
It's unclear what happened to the masks, a hospital spokeswoman said Wednesday, including whether they were stolen.
The annual rodeo, which draws competitors from across the country to Casper, was set to run June 14-20.