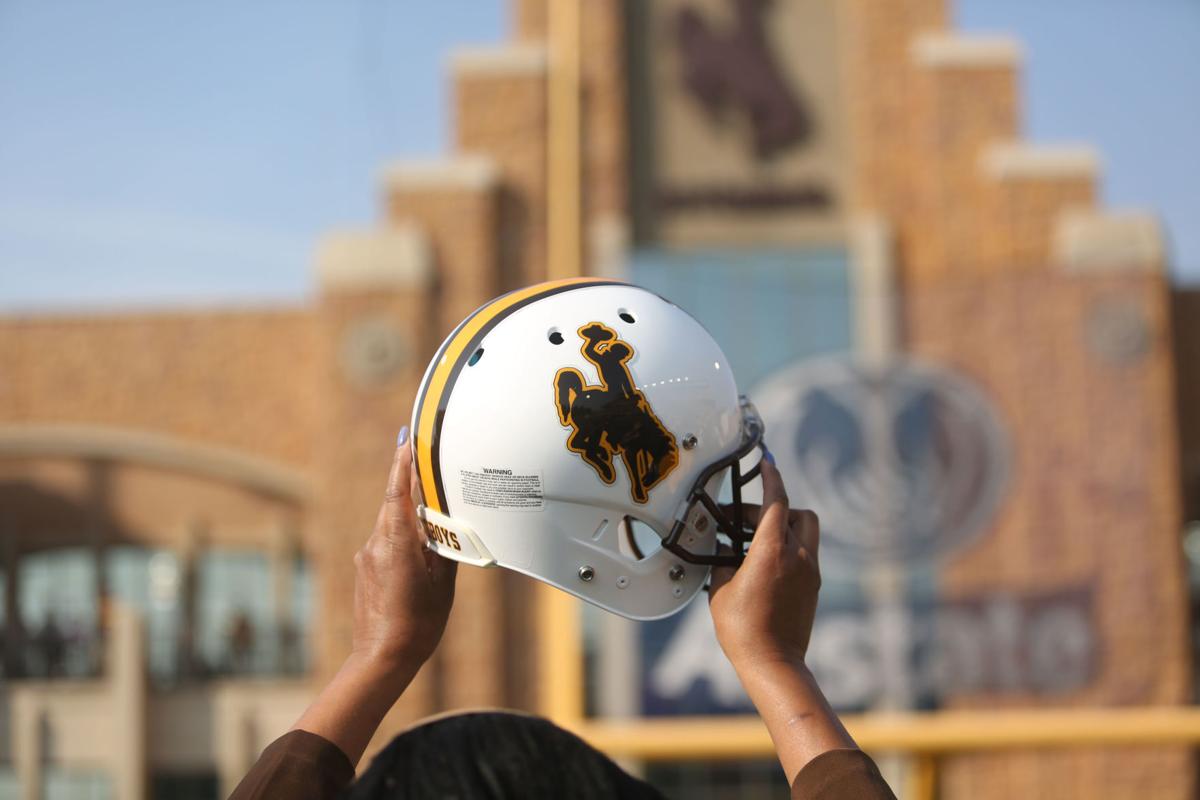 Eleven freshman members of the University of Wyoming football team have tested positive for COVID-19, the university announced Friday.
As a result, 31 freshman players -- the positive cases and close contacts -- won't engage in any athletic activities for one week, the school said.
Meanwhile, all football players were being tested Friday for the novel coronavirus. Anyone who may have had close contact with a team member will be contacted by the school's COVID hub for testing.
UW's football team will not practice until additional tests come back over the weekend, the school said.
"We are hopeful that these actions will limit the spread of the virus to the freshman football team members and that the rest of the team can resume its preparations for the shortened season that begins Oct. 24," UW athletic director Tom Burman said in a statement. "We have been fortunate to have very little COVID prevalence among our football team until now in part because of our rigorous testing program that began in the summer. Our ability to move forward with our shortened season depends upon limiting the infection, and we're taking all appropriate steps to do so, including the aggressive testing program adopted by the Mountain West Conference."
The football team's freshmen practice with their teammates, but they have separate locker rooms. They also live on campus instead of with teammates in off-campus housing. 
The development comes two days after six COVID-19 cases prompted the university's wrestling team to halt activities. A string of case also recently caused a halt to the activities of the school's cheer team.
The football team only had "a couple" of active cases among players as of late last week, said UW coach Craig Bohl said, who added those players were nearing the end of their quarantine. Bohl said Tuesday was the first day this week the team was scheduled to be tested again.
Bohl's Zoom call with media members scheduled for Friday night has been canceled. A team spokesman told the Star-Tribune that Bohl won't be made available to the media again until UW resumes practice.
UW's athletic department began testing student-athletes in June as they returned to campus for on-campus workouts. The football program had no COVID-19 cases until August when four players players tested positive.
UW spokesman Chad Baldwin recently told the Star-Tribune that athletes were no longer being tested by the athletic department. Athletes are now being tested through the university's student-wide bridge testing program, which is how the positives among the freshmen football players were detected.
The Cowboys are scheduled to open their eight-game season Oct. 24 at Nevada.
UW athletics beat reporter Davis Potter contributed to this report.
Concerned about COVID-19?
Sign up now to get the most recent coronavirus headlines and other important local and national news sent to your email inbox daily.