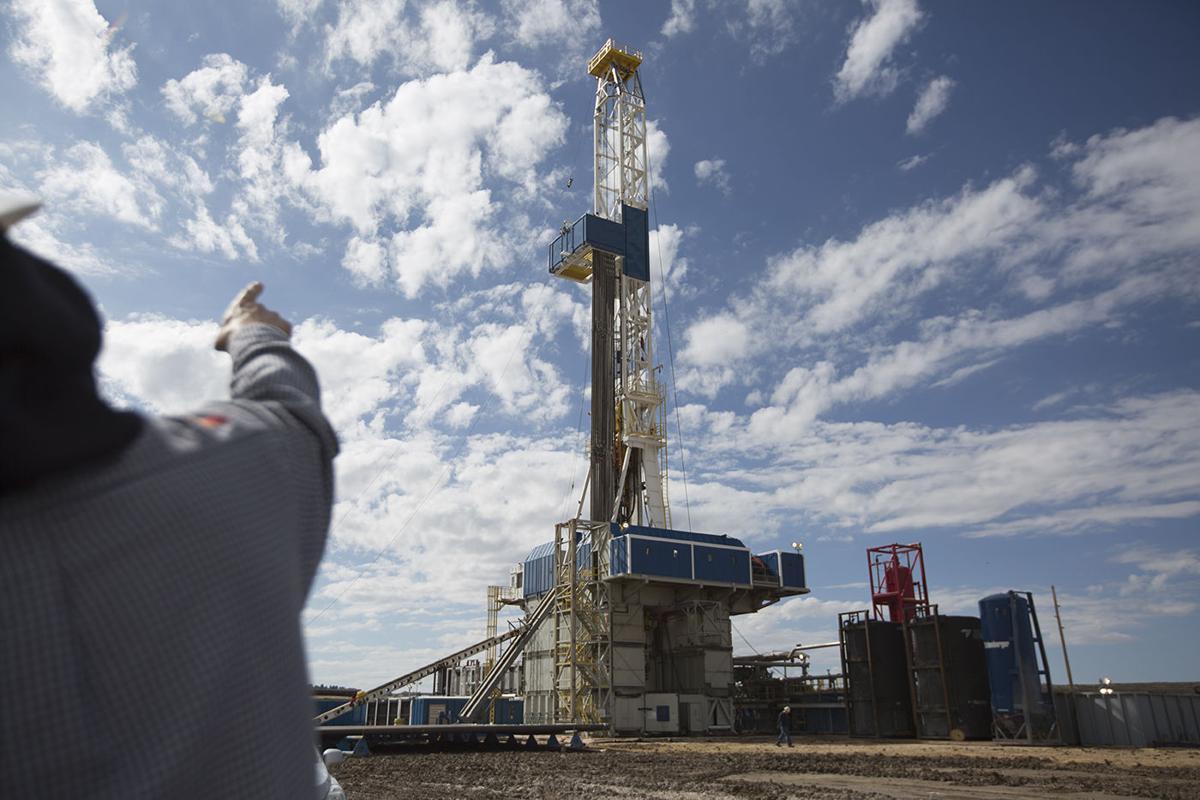 CHEYENNE — Wyoming's energy and political leaders continue to grapple with the potential fallout of the Biden administration's recent orders slowing new leasing of federal lands for drilling.
On Thursday, the University of Wyoming published additional analysis on how a permanent drilling ban on new and existing federal leases would affect Wyoming's economy and energy industry. Although the authors of the study said the review came in direct response to recent federal actions, President Joe Biden has not ordered a permanent drilling or leasing ban on federal lands. Oil and gas development on existing federal leases can still continue under the temporary pause in leasing.
The study was jointly coordinated by the Wyoming Energy Authority, UW's School of Energy Resources and the Enhanced Oil Recovery Institute. The study was prepared by a third-party consulting and research firm called Advanced Resources International.
Biden's executive order issued on Jan. 27 directed the U.S. Interior Department to pause new leasing of federal lands and minerals to oil and gas companies, pending a comprehensive review of the program. The order came on the heels of a separate secretarial order, issued by the acting secretary of the Interior, requiring top federal officials to approve all leases, permits and other applications submitted by oil and gas operators.
But the Biden administration has not indicated the pause on new leases would be permanent. Nor has it announced any plans to ban drilling on federal lands. During her confirmation hearing for Interior Secretary, New Mexico Rep. Deb Haaland said fossil fuel production would continue under her leadership.
However, the UW study concluded a potential permanent ban on new leasing for oil and gas development could have "significant potential impacts" on Wyoming's economy, while also reducing domestic oil and gas production.
In Wyoming, the study forecast oil and gas production declining by 28% by 2030 and 43% by 2050.
A permanent drilling ban on federal lands would also not bring the country closer to lowering greenhouse gas emissions, a climate warming pollutant, according to the study. Researchers assumed the decline in domestic supplies of oil from federally owned minerals in the U.S. would be offset by imported oil.
The federal government manages about 68% of Wyoming's minerals and 47% of its surface land. In other words, the Interior Department owns a disproportionate amount of Wyoming's natural resources.
Access to existing and new oil and gas reserves becomes very difficult under a leasing pause, the study noted. Wyoming's checkerboard of private, state and federal lands and minerals, moreover, make drilling wells or building necessary pipelines substantially more difficult during a leasing pause, according to energy operators.
Wyoming industry leaders and several elected officials have decried the Biden administration's orders from the very start.
In a letter sent to the Interior Department's acting secretary in February, Gov. Mark Gordon said Wyoming's oil and gas operators faced long delays in obtaining permits and other approvals needed to continue operations on existing federal leases.
This week's study came in response to an executive order issued by Gordon in January. It directed state agencies to examine the financial effects of the moratorium. His order further directs the state to explore potential legal options available to Wyoming.
UW's School of Energy Resources economist Tim Considine published a similar study in December, before Biden took office. In it, he outlined the fiscal consequences of a federal leasing moratorium.
According to a UW news release, the most recent study "complements" Considine's study.
However, a review of Considine's study by Laura Zachary, co-director of Apogee Economics and Policy, a climate and energy firm, found multiple issues with the methodologies used in it. Zachary concluded the study "exaggerate(d) the economic impacts," of a leasing moratorium or drilling for Wyoming and other states.
On Thursday, the Wilderness Society and Center for Western Priorities challenged the integrity of the most recent UW study too.
"The Institute was asked to analyze the impacts of an executive order that temporarily pauses new leasing. They did not do that," Julia Stuble, of the Wilderness Society, said in response to the survey. "They looked at hypothetical scenarios that are unhelpful to understanding the executive order and its effects in Wyoming. They're perpetuating misinformation rather than engaging in much-needed, fact-based discussions. It's a disappointing step for an important academic institution at the University."
Follow the latest on Wyoming's energy industry and the environment at @camillereports