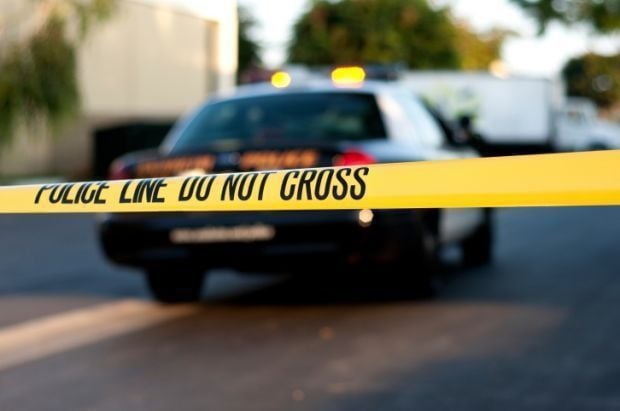 The sheriff's corporal who shot and killed a mentally ill man in Laramie on Sunday is Derek Colling, the Albany County Attorney said in a Tuesday statement.
Colling previously shot and killed two people while he worked for the Las Vegas Metro Police Department between 2005 and 2011. The agency fired him after an incident in which an amateur videographer said Colling beat him. The videographer brought a federal lawsuit, which the agency settled for $100,000.
Colling pulled over Robbie Ramirez, 39, Sunday in the 2100 block of Garfield Street and later shot and killed Ramirez, according to prosecutor Peggy Trent's statement and subsequent comments to the Star-Tribune. She and the Wyoming Division of Criminal Investigation are looking into Ramirez's death, which is typical procedure when a police officer shots and kills someone.
Trent is in contact with Ramirez's family, the statement says. She said her ability to provide information about the shooting to the public is limited, citing ethical rules governing Wyoming lawyers. Trent said she expects she will be able to make more information about the shooting available in the coming weeks.
Ramirez's mother said Monday that her son had schizoaffective disorder, which is a mental illness sometimes characterized by psychosis. Debbie Hinkel, who is a standing member of the Albany County Community Mental Health Board, said her son had become increasingly paranoid in previous months.
Hinkel told the Star-Tribune on Monday that Colling was the man who shot and killed Ramirez. The Star-Tribune was not immediately able to independently confirm his involvement in the shooting and therefore did not publish his name.
Ramirez lived on the same block where he was shot, Hinkel said. He was driving home when Colling pulled him over. Ramirez ran, there was some sort of physical altercation, and the deputy shot Ramirez, Hinkel said.
Hinkel said Colling should not have shot her son.
"I just feel like it's so wrong when you know somebody's mentally ill," She said. "I just feel like this guy's a loose cannon."
The Las Vegas Review-Journal reported Colling was fired in 2011 for violating multiple unspecified police department policies. The newspaper also reported Colling had been involved in two fatal shootings during his 5 and 1/2 years as a Las Vegas police officer. Coroner's juries concluded both shootings were justified.
Albany County Sheriff Dave O'Malley has not responded to multiple calls seeking comment since the shooting took place. But in 2014, he defended hiring Colling in an interview with Wyoming Public Radio.
O'Malley told the news organization that the Las Vegas settlement did not affect his decision to hire the deputy.
"I know how civil litigation is and I've seen officers in the past who were in situations where they were purely in the right," O'Malley told the news outlet. "And I've seen agencies and insurance carriers and providers settle those claims rather than litigate them in the manner in which I feel they should have been."
Follow crime reporter Shane Sanderson on Twitter @shanersanderson