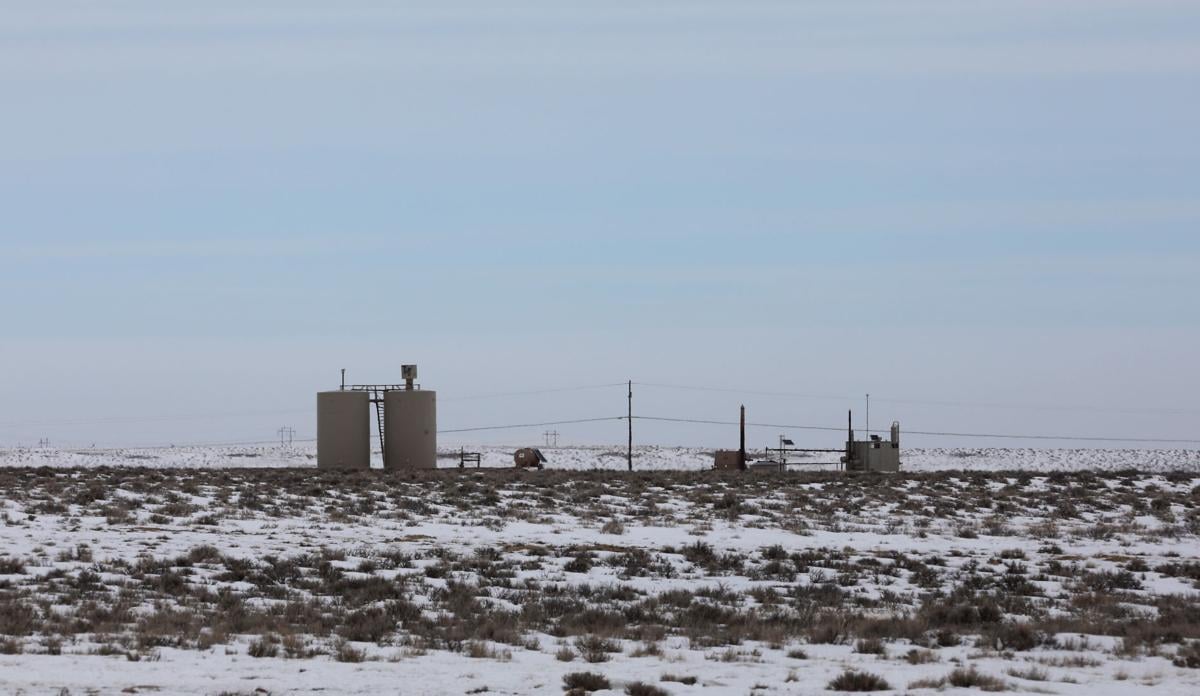 A new study published by the Petroleum Association of Wyoming and the American Petroleum Institute found instituting a ban on leasing federal land to oil and gas operators would have grave economic consequences for the entire country, but especially for Wyoming.
The analysis, published Wednesday, investigates how policies outlawing the practice of leasing federal land to energy companies could result in the loss of 33,000 jobs in Wyoming alone, and compromise roughly $640 million in revenue for the state.
Wyoming produces more minerals from public land than almost any other state in the country, contributing 38% of the natural gas produced on federal land nationwide, along with 16% of oil production.
Of Wyoming's over 60 million surface acres, almost half is considered federal public land. The U.S. Bureau of Land Management auctions parcels of this land to oil and gas companies for development, typically four times a year. The state usually reaps hefty financial returns for this development, receiving a portion of federal royalties, as well as approximately half of the money collected from federal lease sales. Last year, lease sales delivered $117 million to Wyoming's coffers, much of which supports public services in rural communities.
That makes any rumors of potential policy changes over federal leasing by political candidates especially potent for the leading energy producer, the Petroleum Association of Wyoming explained.
"This policy would damage both national security and environmental stewardship while devastating Wyoming's middle class, local communities and public school system," stated Pete Obermueller, the association's president.
"The state has already lost thousands of jobs and if a new administration, or any administration, decides to end new federal leases and cuts off the pipeline to future development, I shudder to even think about how Wyoming would be able to deal with such a policy," Obermueller said. "Really there is no scenario where Wyoming can recover without oil and gas standing back up."
Former vice president and Democratic presidential nominee Joe Biden has spoken about a potential ban on fracking, or hydraulic fracturing, on federal land to help the country transition to more renewable energy sources and address the warming climate. According to a U.S. Geological Survey report, between 2005 and 2014, fossil fuel extraction (including coal) from federal land contributed to 23.7% of national carbon dioxide emissions, 7.3% of methane and 1.5% of nitrous oxide.
Nationwide, about 10% of oil and gas production occurs on federal land. But in Wyoming, that share increases: 51% of oil here is drilled on public land, along with an overwhelming 92% of natural gas.
In addition to the loss of 8% of jobs and one-third decline in oil and gas production in Wyoming alone, the ban could have severe ramifications nationwide, the study found.
With a decline in domestic oil and gas production, the study predicts the U.S. would need to import a significant amount of energy, to the tune of two million barrels a day by 2030 at a cost of $500 billion, if a ban on public land drilling was adopted. In addition, the federal government could lose $9 billion in revenue.
By 2022, almost one million jobs would be slashed, the report found.
The American Petroleum Institute, an association representing hundreds of oil and gas companies, commissioned the study. A modeling firm called OnLocation conducted the analysis using 2019 data culled from the U.S. Energy Information Administration's annual energy outlook.
That means the study did not take into account the recent downturn in energy markets, spurred by the COVID-19 pandemic and a global oil price war.
"We are obviously very concerned about the state of energy markets, and the potential combination of additional policies like this," Frank Macchiarola, the American Petroleum Institute's senior vice president of policy, economics and regulatory affairs, told the Star-Tribune. "(Last year) was the first year in 67 years that we exported more energy on an annual basis than we imported. That energy independence that policy makers have been talking about for so long is something that we made so much progress on, and then to set us back with our own policies would be really wrongheaded."
The Wyoming Outdoor Council has closely tracked the Bureau of Land Management's leasing practices on federal land throughout the West, often concluding the federal government's current practices promote leasing at the expense of sensitive wildlife, recreation access and cultural landmarks. That said, the group is not opposed to drilling or other types of development on public land entirely.
"We are not anti-leasing or anti-development on public land," said Alan Rogers, the council's communications director. "Most Wyoming people want some healthy balance on the land that allows these places to support hunting, recreation and wildlife, while also honoring the Indigenous people who came before us and generating revenue for our state's economy."
But Rogers emphasized the need for federal regulators to weigh the potential impact of drilling on public land, and keep policies somewhat consistent.
"Some places make sense for development and some places don't and should be off limits," he said. By off limits, he means places in core sage grouse habitat or within the path of migration corridors, among other sensitive spots.
That said, the age of depending so heavily on fossil fuels to advance the state's economy will likely need to be reconsidered, he cautioned.
"There is likely no scenario in which Wyoming doesn't loose some fossil fuel production and jobs in the future, and that is not something we can control," Rogers added. "We can't control what California taxpayers are demanding for their lawmakers or utilities and we can't control the White House, but we can control what the future looks like for Wyoming workers and communities. So however this specific issue shakes out, we need to be focused on making sure our state finances and residents are insulated from changes that are coming."