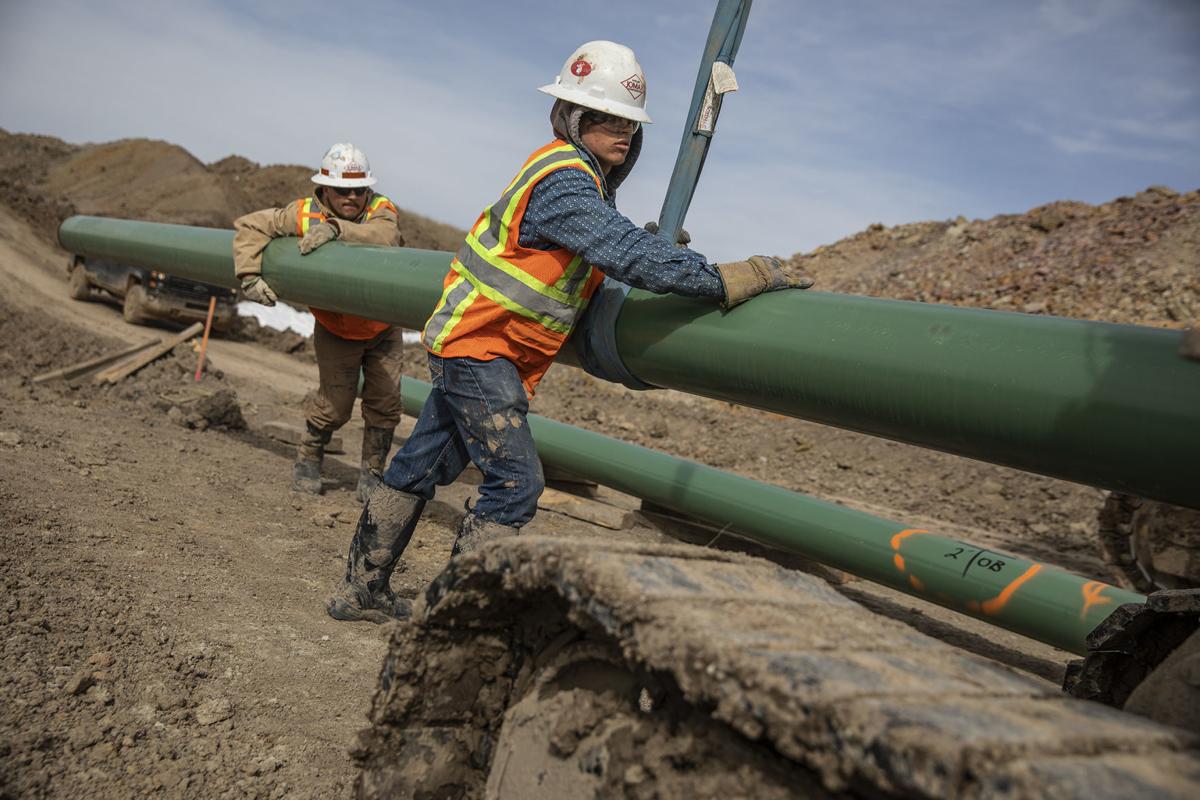 The Bureau of Land Management announced last week it will hold two virtual public meetings about the proposed Wyoming Pipeline Corridor Initiative, an effort to expand the state's pipeline infrastructure and help companies transport oil and gas products.
Both sessions will take place on Thursday, May 28. The first session is scheduled from 11 a.m. to 1 p.m. and the second from 5-7 p.m. Registration is required to attend online.
The agency intends to answer questions the public has about the pipeline or federal regulatory processes to help inform their future comments. Though questions and answers exchanged during the sessions will be published on the BLM's website, they will not be entered into the project record as formal comments.
"These virtual meetings are designed to provide an overview of the project and our draft alternatives, which will hopefully be valuable for the public in submitting comments to the BLM," said Duane Spencer, the acting state director for Wyoming's BLM. "We encourage all interested in the project to attend."
Last month, the bureau released a draft environmental impact statement after reviewing the potential consequences of pipeline development on sage grouse habitats, air quality, water resources, existing mineral industries and much more.
The BLM identified its preferred alternative as one that would amend appropriate resource management plans, or RMPs, in order to designate new pipeline corridors on public land. But the agency would only accept the development of pipelines on the designated routes transporting "carbon dioxide, enhanced oil recovery products and other compatible uses."
The pipeline initiative stretches back roughly eight years, when then-Gov. Matt Mead announced plans to expand the state's energy pipelines. In 2012, the Wyoming Legislature dedicated money from the Abandoned Mine Land fund to the project.
By approving nearly 2,000 miles for potential pipelines, the state reasoned it could potentially expedite the review process for future pipeline construction on federal land by oil and gas companies.
That said, the federal government's approval of the proposal would not immediately authorize pipelines along the corridor. Instead, the initiative would amend resource management plans, as needed, across multiple BLM field offices to accommodate future development. Companies hoping to build a pipeline within the approved corridor would still need to undergo additional review processes.
The Enhanced Oil Recovery Institute, the Wyoming Pipeline Authority and industry leaders identified the 1,914 miles of land in central and western Wyoming they considered appropriate areas to reserve for pipelines. The 200- to 300-foot-wide corridors would transport products related to carbon capture and enhanced oil recovery projects.
For instance, carbon dioxide can be injected into reservoirs to remove residual oil that traditional drilling processes did not extract. But companies need to be able to access carbon dioxide affordably. That's where more pipelines come in. Operators could source carbon dioxide from natural hydrocarbon reservoirs or sequester it from existing power plants, according to the project proposal. It would then be transported along the pipeline corridor to oil fields.
During the scoping period, several comments indicated public concern over increased greenhouse gas emissions, compromised air or water quality, wildlife disturbances and a host of other environmental consequences associated with the proposed developments.
Public comment will be accepted until July 16. Comments can be submitted at go.usa.gov/xpCMr.
Concerned about COVID-19?
Sign up now to get the most recent coronavirus headlines and other important local and national news sent to your email inbox daily.