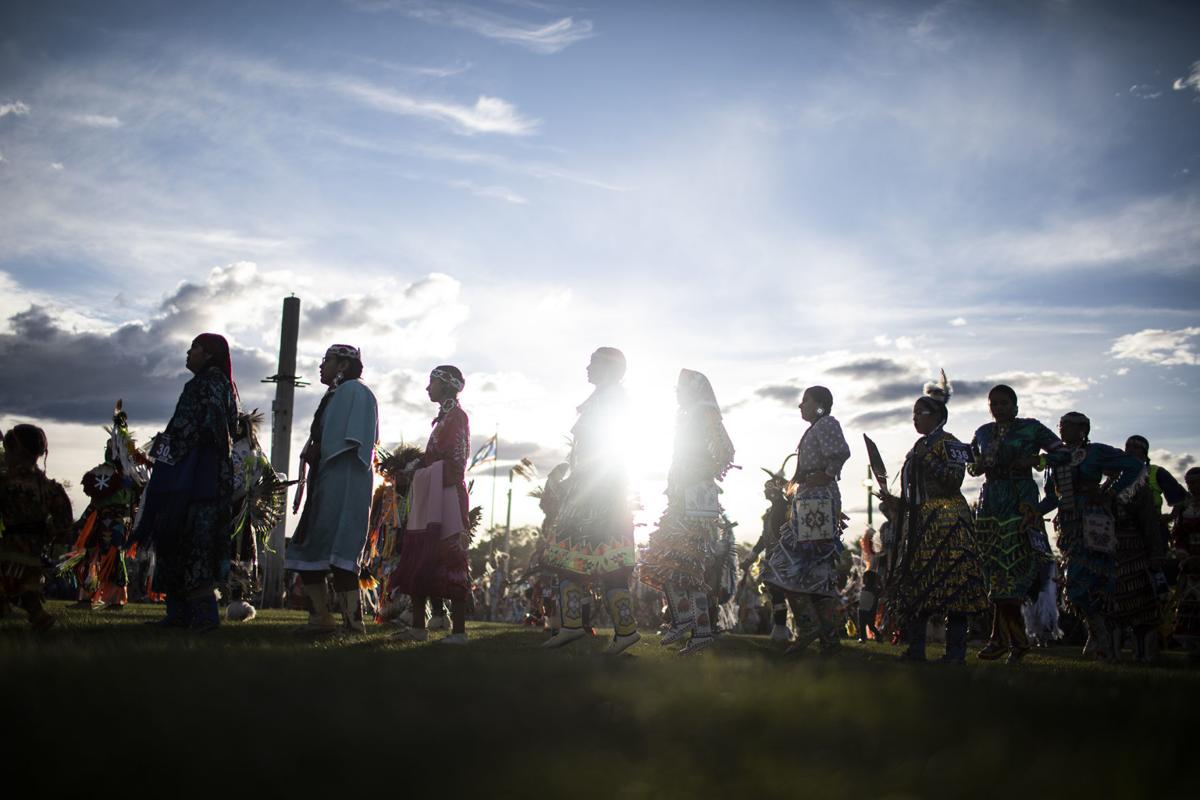 After a monthslong process altered by the coronavirus pandemic, several Wind River Reservation entrepreneurs are seeking a chance at a share of thousands of dollars in seed money for their proposed businesses.
Over the weekend, five tribal citizens and entrepreneurs tried to convince the judges why their idea is worthy of a share of $25,000 as part of the Wind River Startup competition, one of several new or revamped initiatives on the Wind River Reservation meant to encourage economic development separate of tribal government. The two winners will also have access to other ongoing support as they further develop their businesses.
The proposals include: expanding an existing automotive detailing business to a permanent brick-and-mortar location; launching a wellness and physical fitness coaching and advice business; expanding a fencing company; and starting a casual and sportswear clothing company bearing the work of area Indigenous artists and local sports and academic standouts.
"The main goal is to find somebody who is going to employ somebody else," said David Bohling, director of the Wyoming Technology Business Center.
The finalists were narrowed down from about 20 Native-owned startups to five, the University of Wyoming announced last week. Over the months, the finalists and other participants worked on their business proposals with the help of competition sponsors and others. When the coronavirus pandemic started to force changes to daily life, business coaching and mentoring moved online, Bohling said.
"This has been a long road. (The finalists) overcame those obstacles and have been engaged and have been getting really really excited to do the pitch."
The competition is a collaboration of The Established Program to Stimulate Competitive Research (EPSCoR), the Wyoming Technology Business Center, the Eastern Shoshone and Northern Arapaho tribes, the Wyoming Small Business Development Center, Central Wyoming College and UW's High Plains American Indian Research Institute. The seed money came from the National Science Foundation through Wyoming EPSCoR.
The competition comes as other initiatives have also been trying to spur economic growth and foster an entrepreneurial mindset on the reservation.
And with the coronavirus forcing Wind River Reservation tribal governments — the biggest employers for tribal citizens — to scale back operations, cut work hours, furlough employees or close their businesses, the need for a diversified reservation has become more apparent, said James Tropser, a Northern Arapaho and Eastern Shoshone man and director of UW's High Plains American Indian Research Institute.
"The current economic climate has strengthened our resolve to encourage economic development at the community level on the Wind River Indian Reservation," he said. "With the casinos closed and oil and gas prices low, it's clear that the Eastern Shoshone and Northern Arapaho need to encourage diversification of our economies and creation of small businesses. This startup challenge is a tool to do both."
Finalist Denyse Bergie said participating in the startup competition "has helped me develop and design a business model that we can sustain."
Bergie, a certified nutrition coach and trainer, founded Intertribal Wellness, one of the five startups competing for the seed money. With the money, she would offer clients access to nutrition advice and coaching and physical fitness programming for adults and youth.
Other efforts
Other groups, like the Wind River Development Fund also are trying to spur economic growth on the reservation.
Eric Swack, executive director of the fund, a Native American Community Development Fund started about 18 years ago by the Eastern Shoshone Tribe, said his organization had operated on a limited basis for several years, but he was hired to revamp the organization last fall.
He explained his organization's primary goal is to help tribal citizens gain access to smaller loans or develop a business plan — similar to what the startup competition is doing.
Earlier this year, he said the nonprofit organization had given out fewer loans in recent years and had slowed down operations. In the months since he took over, he has helped fund the expansion of a tow truck business owned by a tribal citizen through a small business loan.
In addition to providing loans to more small business owners, Swack said he'd like to eventually be giving smaller loans for expenses like a car or home repair. He added the organization has plans to work with tribal housing officials to hold first-time homebuyer classes to encourage more homeownership on a reservation that struggles with a severe lack of housing.
An organization like his — and the startup competition — could be especially beneficial on the reservation, Swack said, because a high number of borrowers face barriers to accessing capital because of having poor or no credit or having to go to an institution with explicit or implicit bias against tribal members for a loan.
"There's a lot of issues that need addressing … and a CDFI can help address a few of those, most notably access to capital," he said. "So our goal is to work with people to actually start businesses (and) spur entrepreneurship. We're looking to work with them. Come in, show us a business plan (and) we'll help you write it. And then we're going to work with you to figure out what financing makes sense."
Pandemic forces changes
In addition to the pandemic altering how competition sponsors worked with those vying for the seed money, it has also forced organizers to scale back the final pitch day. Bohling said original plans called for a large public event on the reservation or in nearby Lander or Riverton.
But due to public health guidelines and gathering size restrictions, organizers instead opted to stream the event live on YouTube for anybody to watch each finalist's pitch and question-and-answer session with judges.
Bohling said the group has enough funding for at least one more startup competition next year. The ultimate goal, he said, is to continue to encourage and fund new businesses on the reservation, adding that he hopes local businesses and leaders who have "skin in the game" step up and provide some money or support to make it a sustainable initiative.
Trosper has previously stated that Indigenous people and the two Wyoming tribes had an ingrained entrepreneurial mindset that became less valued when the federal government forced tribes onto reservations, making tribal members more dependent on the federal government for supplies and food. But with some prodding and education, he has said that entrepreneurial spirit can be revived.
The desire among tribal citizens to start their own businesses is strong, Bohling noted, and could just use a little encouragement or support to take off.
"The is an entrepreneurial mindset there. So this is maybe a catalyst to get that to blossom."
Concerned about COVID-19?
Sign up now to get the most recent coronavirus headlines and other important local and national news sent to your email inbox daily.