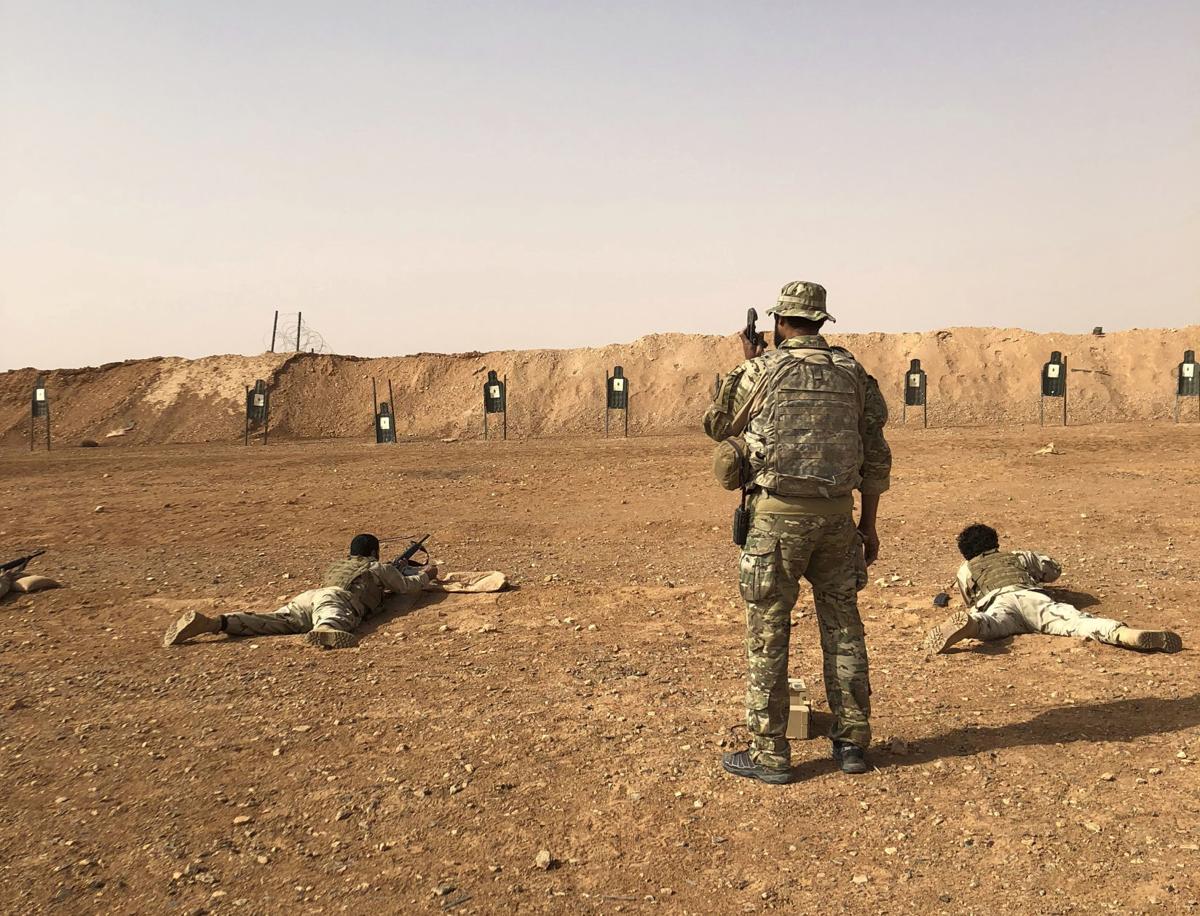 Wyoming's lone representative in Congress, Liz Cheney, broke with President Donald Trump's decision to withdraw U.S. troops from Syria last week, disagreeing with his assessment that the terrorist group ISIS was defeated in Syria.
In a tweet posted Thursday, Cheney — a ranking member of the House Republicans and a member of the Armed Services Committee – split with the president, who announced on Wednesday the United States would be withdrawing from involvement in the ongoing Syrian Civil War.
"ISIS is not defeated in Syria," wrote Cheney. "Withdrawing U.S. forces is a serious strategic error and does not serve U.S. security interests. American retreat will aid our adversaries, Russia and Iran, and hurt our allies, including Israel."
Cheney was far from the only figure to break with the president on withdrawing from Syria. Defense Secretary James Mattis resigned Thursday afternoon, and multiple news outlets reported he had done so after trying to convince Trump to reconsider the move.
The president remained steadfast that it was time for U.S. troops to leave Syria.
"We've been fighting for a long time in Syria," said Trump in a video address on Wednesday. "I've been president for almost two years, and we've really stepped it up, and we have won against ISIS. We've beaten them, and we've beaten them badly. We've taken back the land, and now it's time to bring our troops home."
But Cheney — the daughter of former Vice President Dick Cheney, who oversaw a ramping up of United States military involvement in the Middle East — disagreed. In a post that cited a Twitter thread from the Institute for the Study Of War, a foreign policy think tank, Cheney diverged with the president, arguing that the withdrawal of the United States would be a destabilizing influence in the region.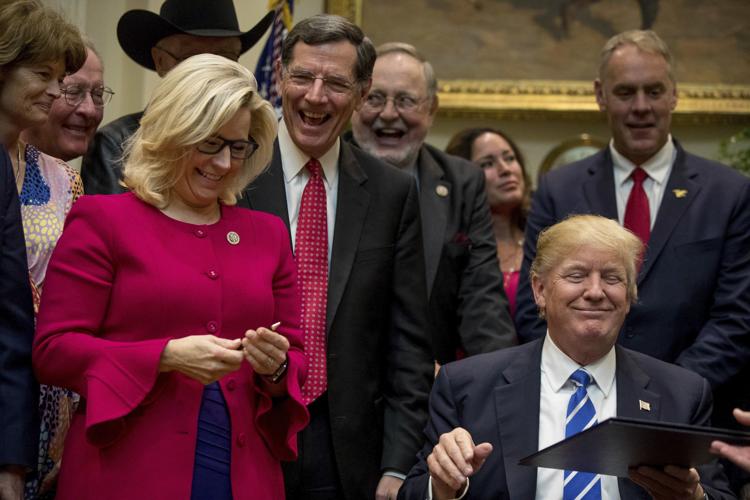 Cheney was joined by numerous other prominent conservatives, including former Arkansas Governor Mike Huckabee and Sen. Lindsey Graham, who in a press conference Thursday, questioned the president's judgment in making the decision, adding that U.S. withdrawal would result in "open season" against underequipped Kurdish fighters in the region, who condemned the decision to withdraw.
"I think we all understand what's coming," said Graham, later adding withdrawal would be seen by allies as a poor strategic decision and by adversaries as a sign of weakness.
Cheney also took to Twitter on Thursday to respond to a report that the Trump administration is weighing a substantial troop reduction in Afghanistan that could begin in a matter of weeks.
"Withdrawing U.S. forces from Afghanistan would be a strategic error of historic proportions, aiding America's adversaries and paving the way for terrorists to re-establish bases from which they can launch attacks against our nation," Cheney wrote.
The representative has broken with the president before concerning foreign policy. In January 2017, she criticized Trump's views on NATO and Russia.
Senators react
Wyoming's senators, meanwhile, offer more guarded reactions to Trump's decision to withdraw from Syria.
In a Fox News appearance Wednesday night, Sen. John Barrasso — a member of the Senate Committee on Foreign Relations — said the President has done a "remarkable job" in Syria, calling U.S. involvement in the area "Mission Accomplished," as far as ISIS was concerned.
However, it wasn't clear from his statement of whether he supported a full military withdrawal, hinting that the U.S. would still need to maintain some presence in the region in the interim. Barrasso said that he has asked the administration for clarification on what the president's orders actually meant.
"I think the president has accomplished what he said he wanted to," Barrasso said. "We, of course, are not wanting to 'step back' or give up ground, so there's a question of whether you need a stay-behind force or not, but of course, we always want to give an opportunity to get our troops back home as quickly as we can. At the same time, we want to be sure that the area is secure so that ISIS doesn't bloom again, as it was allowed to under President Obama."
A spokesman for Sen. Mike Enzi said the lawmaker is continuing to review the situation.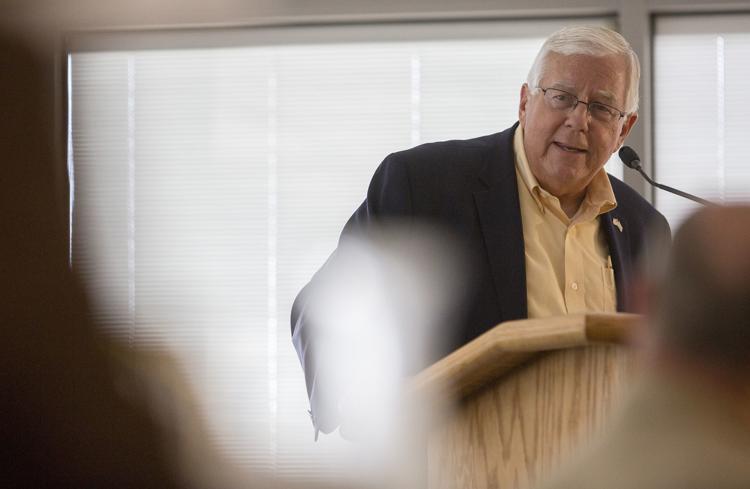 "Sen. Enzi has said that President Trump needs to with work Congress and our allies to ensure we have a clear and definable strategy in Syria," Enzi spokesman Max D'Onofrio said in a statement. "Sen. Enzi believes it is important that we carefully weigh the advice of our military leaders to ensure that our strategy in the region is not likely to lead to more challenges for the future."
Foreign policy implications
Trump's announcement marks a significant departure from his own foreign policy advisors, who saw the defeat of ISIS and a continuing presence by the United States in the region as its best bet for stability after the war. In many communities across the Middle East, the defeat of ISIS has left a "power vacuum" with numerous militias competing to fill the void. And while the amount of land controlled by ISIS in Syria is greatly diminished, the terrorist group maintains a presence from the eastern reaches of the country — near the Jordanian border — to hundreds of miles away in western Iraq and Iraqi Kurdistan, where ISIS still controls of wide swaths of land.
In a report from the Pentagon in August, it was estimated there were still as many as 14,500 ISIS fighters still active in Syria, and while much of their territory has been retaken, groups such as the Foreign Policy Research Institute have noted that ISIS' recruitment network and continued instability in the Middle East present additional risk for a resurgence of terror in the region.
The announcement did receive praise, however, from Russian leader Vladimir Putin, who entered the Syrian conflict in 2015 in an effort to turn the conflict in favor for the regime of Syrian president Bashar Al Assad. The United States, while involved in the conflict, has fought to combat terrorist groups in the region as part of an international coalition of fighters and has led airstrikes against Syrian government targets.
In a commentary piece for The Atlantic magazine, International Institute for Strategic Studies Deputy Director-General Dr. Kori Schake argued that the president's decision — which, as some noted, came shortly after a Fox News host said the president didn't receive "enough credit" for his administration's efforts against ISIS in the region — would "immediately and negatively" impact Kurdish forces in Syria, Iraq and Turkey. By abandoning the Kurds, the U.S. would then leave them to the influence of Turkey, while Syria sides with U.S. adversaries in Iran and Russia, Schake maintained.
"Erdogan, Putin, Assad, Khamenei, and Soleimani must be drunk with their good fortune," she wrote.
Trump's decision was praised in a Fox News op-ed by one of the president's former policy advisors, Christian Whiton, who compared ISIS' current forces in the region to Japanese "stragglers" after World War II and that creating stability in the Middle East never was — and should not have been — a goal of the administration.
"As for President Trump, he has now placed in the history books a clear alternative to the neoconservatives' incompetent never-ending war, as demonstrated in Afghanistan and Iraq," Whiton wrote. "He knows that when we deploy our military we should accomplish a clear goal with strong force and then get out."
Follow politics reporter Nick Reynolds on Twitter @IAmNickReynolds
Be the first to know
Get local news delivered to your inbox!