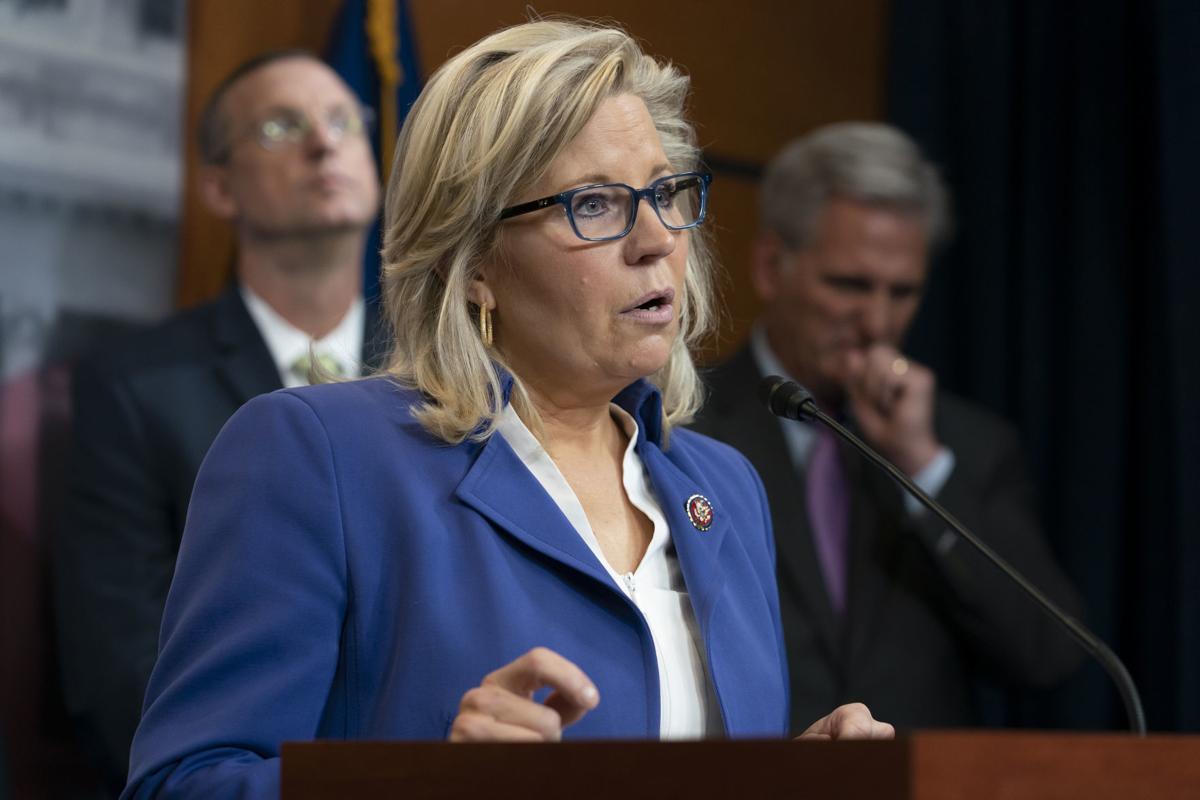 Wyoming's Congresswoman Liz Cheney directly called out President Donald Trump in a statement Wednesday, saying his decision to withdraw American troops from northeastern Syria is having "sickening and predictable" consequences, following news Turkey was launching an invasion of a region occupied by Kurdish forces previously allied with the United States in the fight against ISIS.
"Turkey is invading Syria in reported coordination with Russian-backed forces, ISIS terrorists are launching attacks in Raqqa, and thousands of ISIS fighters are biding their time in makeshift prisons," Cheney said. "The U.S. is abandoning our ally the Kurds, who fought ISIS on the ground and helped protect the U.S. homeland. This decision aids America's adversaries, Russia, Iran, and Turkey, and paves the way for a resurgence of ISIS.
"This action imperils American security and that of our allies," she added. "Congress must and will act to limit the catastrophic impact of this decision."
Trump's decision to withdraw from the region has been heavily criticized by members of both major parties in Congress, with many experts anticipating the exit of U.S. troops will lead to an unprecedented humanitarian crisis, the resurgence of ISIS and the creation of a foothold for U.S. adversaries like Russia to increase their influence in the region.
But for Cheney – a common ally of Trump – Wednesday's statement marks a new escalation in an uneasy relationship with the president on foreign policy matters. In a tweet Monday, Cheney called withdrawing American forces from northern Syria "a catastrophic mistake that puts our gains against ISIS at risk and threatens US security." However, she did not call out Trump by name at that time.
"He's wrong," Cheney said. "I hope that we'll see a change."
Trump has been critical of U.S. involvement in "forever wars" and the Middle East, though he offered at least tepid support for the invasion of Iraq. During his presidential campaign, Trump heavily criticized the push by former Vice President Dick Cheney and others to escalate military activity in the Middle East in the years following the 9/11 terrorist attacks.
"The United States has spent EIGHT TRILLION DOLLARS fighting and policing in the Middle East," Trump wrote in a tweet Wednesday morning. "Thousands of our Great Soldiers have died or been badly wounded. Millions of people have died on the other side. GOING INTO THE MIDDLE EAST IS THE WORST DECISION EVER MADE IN THE HISTORY OF OUR COUNTRY!"
This has been a common critique from a growing number of conservatives across the country including Kentucky Sen. Rand Paul, who railed against the elder Cheney in a tweet Wednesday morning.
"I know this @realDonaldTrump is the first President in my lifetime to understand what our national interest is and what is not," Paul tweeted. "He is stopping the endless wars and we will be stronger as a result. The Cheney/Graham Neocon War Caucus has cost us too much fighting endless wars."
"Isn't it fitting that Cheney is the one mad that Trump is ending his reckless and endless wars?" the president's son, Donald Trump Jr., tweeted after a March 9 event where the former vice president pressed the current vice president, Mike Pence, on the administration's foreign policy. "I never knew peace would be so unpopular!"