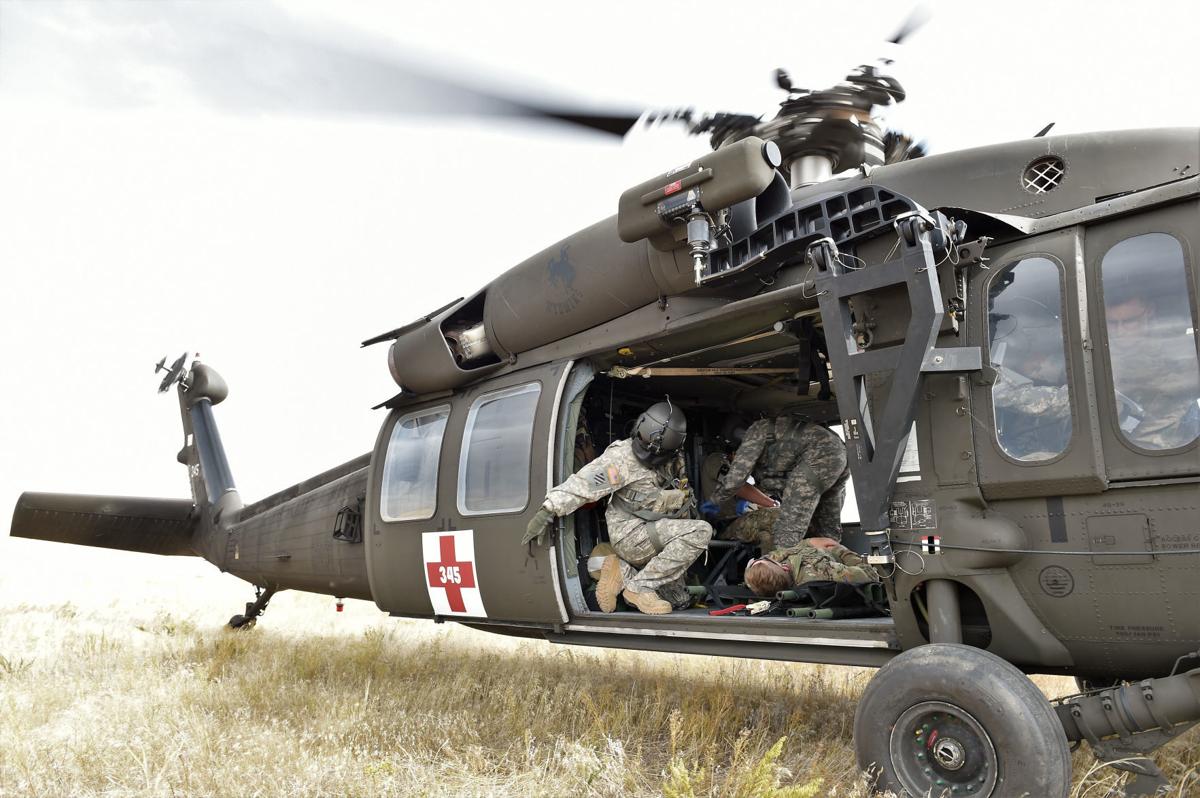 A Wyoming Army National Guard unit will have a sending-off ceremony on Friday as it prepares to deploy to the Middle East, the first in a wave of deployments of Wyoming units over the next several months.
The unit, G Company of the 2nd Battalion, 211th Aviation, is a medical evacuation company. It is the most-deployed unit in the Wyoming guard, according to a state press release.
Gov. Matt Mead and Maj. Gen. Luke Reiner, the adjutant general for Wyoming, will both attend a farewell ceremony for the unit in Cheyenne on Friday at the Joint Forces Readiness Center, 58000 Central Ave. The event begins at 2 p.m. and is open to the public.
You have free articles remaining.
From Cheyenne, the unit will travel to Fort Bliss, Texas, for further "mobilization training," according to the release.
The medevac unit has been deployed six times since Sept. 11, 2001, according to the release. It is made up of soldiers from Bear River, Casper, Carpenter, Guernsey, Cheyenne, Laramie and Wheatland, and from Colorado, Nebraska and Oklahoma.
In October, the state announced that roughly 300 soldiers from six Wyoming guard units will deploy between January and September. The deployments will last roughly nine months each, a spokeswoman previously told the Star-Tribune, though an artillery unit will be there for about a year. The deployment is the largest for the Equality State since 700 soldiers were sent overseas nearly a decade ago.
The units will be deployed under the umbrella of the U.S. Central Command, which extends over Iraq, Afghanistan, Kuwait and the United Arab Emirates.
In a previous statement, an officer said the units will be performing their "standard missions" while overseas.
Follow education reporter Seth Klamann on Twitter @SethKlamann
Be the first to know
Get local news delivered to your inbox!