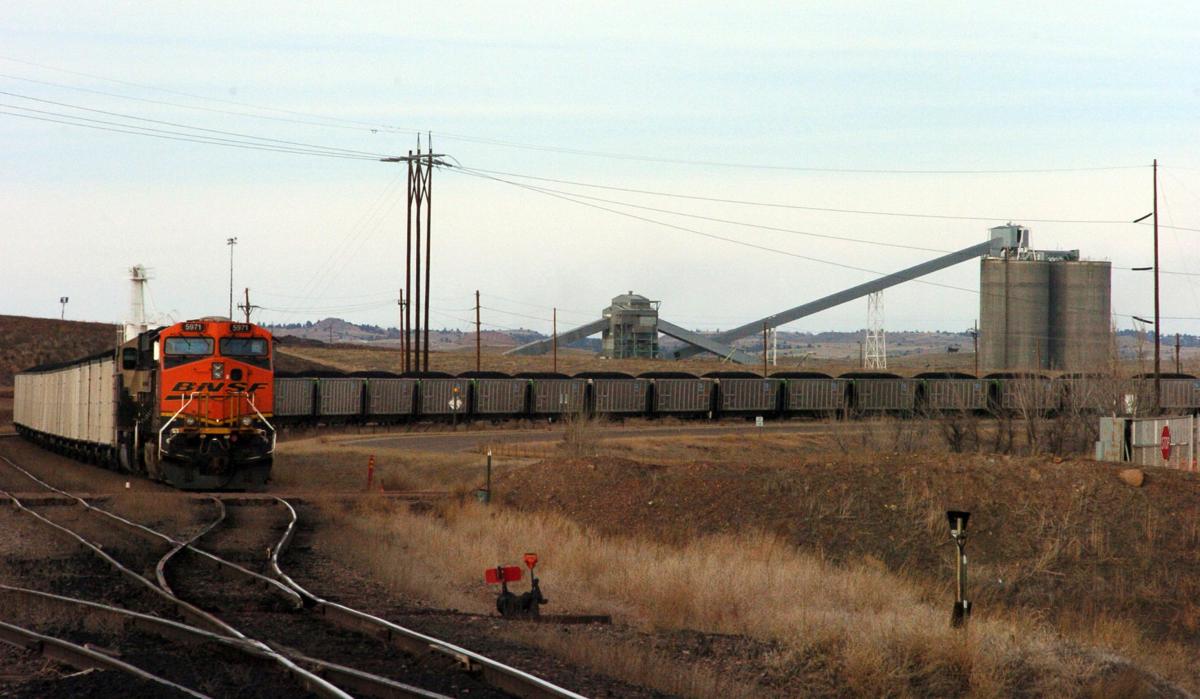 It wasn't the first time a Montana coal mine had gone bankrupt, but Decker Coal's reason for calling it quits had never been stated so plainly.
There are no longer customers lined up Decker's door for Montana coal.
Detroit-based energy company DTE no longer needed the 2.5 million tons of coal it has bought from Decker every year for $15.25 a ton. A customer since 2003, DTE was done. It was retiring three coal-fired power plants by 2022, converting two more to natural gas. It was a death blow for mine owner Lighthouse Resources, the debtor in bankruptcy that shuttered Decker mine.
"DTE will no longer purchase any coal from debtors beyond early 2021. As of that date, debtors will not have a buyer for the coal at the Decker mine," said Darin Adlard, chief finance officer for mine owner Lighthouse Resources. He was unpacking Lighthouse's crisis for the U.S. Bankruptcy Court in Delaware.
DTE's power plants were just the latest in a stunning nine-year run of coal-fired power plant closures that have claimed at least 30 customers for Montana coal, some big, some small. There were 50 power plants that burned Montana coal during the last decade. Only seven power plants reported burning Montana coal last year. Four power plants that were buying just a year earlier were either shuttered or offline.
Only three power plants buying Montana coal now indicate they could still be burning coal beyond 2030. Power plant retirements are accelerating. In 2018, Montana's Legislative Services Division reported that as many as 14 power plants would burn after 2030.
Power plants that remain are burning less coal, 14 million tons in 2020, a drop of 7.4 million tons from the previous year. Federal energy data shows that two power major plants dedicated to burning Montana coal are burning at least 40% less coal than they were previously, with one planning to operate only six months out of the year moving forward. This is the two pronged-challenge facing U.S. coal mines, according to the U.S Energy Information Administration. There are fewer coal-fired power plants and the ones still operating are burning less coal.
The coal data for Montana mines and their customers in this report comes from the U.S Energy Information Administration. Power plant closures were verified through numerous sources, including state utility commissions, corporate filings with the Securities and Exchange Commission, as well as the EIA.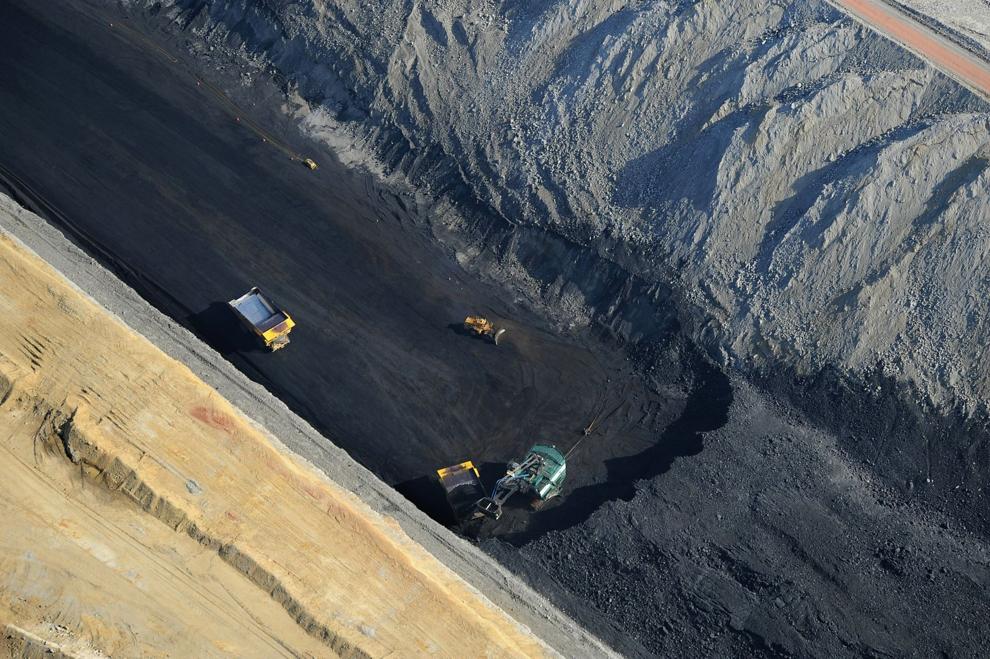 "If you look at Absaloka, Decker, Rosebud and Spring Creek, in 2009 they list 40 customers, 40 power plants served each of those years. By 2018, that's down to about seven," said Seth Feaster, energy data analyst for the Institute for Energy Economics and Financial Analysis.
Feaster works with power plant data from S&P Global Market intelligence, which doesn't include as many power plants on the high end as EIA's 50. In large part, the difference stems from the absence of the Bull Mountain mine in the 2008 count. Signal Peak brought the mine online in 2009 and added a new lineup of coal-fired power plants to Montana's list of coal customers over the next decade.
The amount of coal mined in Montana has been steadily declining, but the numbers aren't as dire as the power plant closures. Not all coal mined goes to power domestic power plants.
There's a 10-million-ton reduction in coal mined in the last decade as the biggest decline in power plant customers occurred. At one point coal production was down 21% from the 44.7 million tons mined in Montana in 2010. There have been periods of slight improvement, but the trend is steady decline. Nine months into 2020, coal production was 24% lower than the previous year, which lead to furloughs at Decker and Spring Creek mines as factories in the Midwest consumed less power and Montana's coal customers burned less coal. Domestic power plants account for about 64% of Montana coal demand.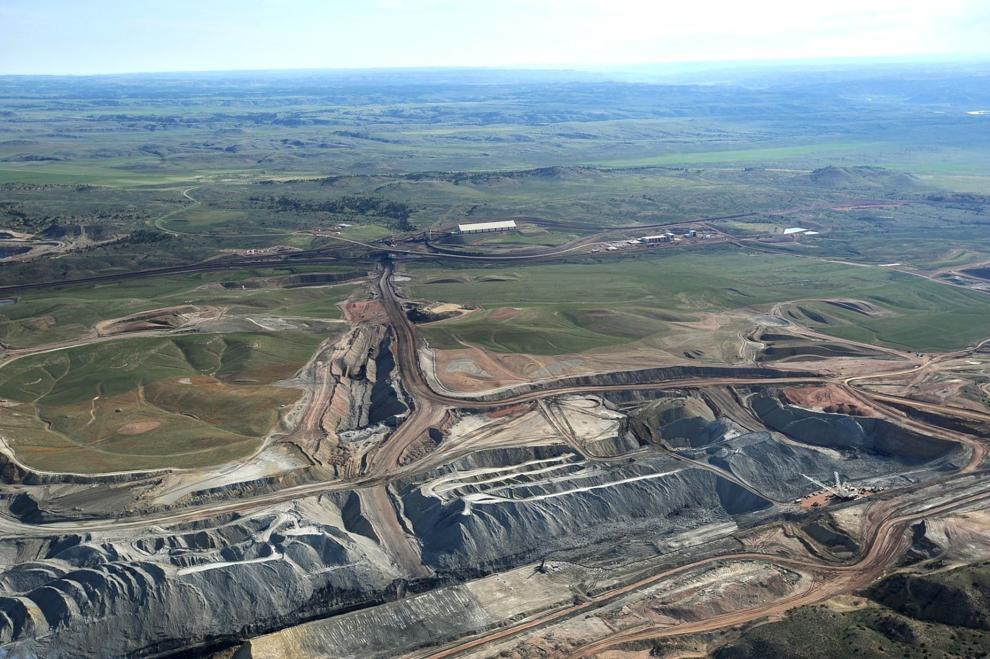 What has stabilized demand are the big power plants associated with Montana's larger mines, particularly the legacy mines of Westmoreland Coal Co. As Jeffrey Stein, Westmoreland's chief restructuring officer told the Texas bankruptcy court in 2018. "nearly all of the power plants that (Westmoreland) supply were specifically designed to use (Westmoreland) coal."
All three of the Westmorland's mines, Savage near Sidney, Rosebud at Colstrip, and Absaloka near Hardin, are dedicated to single power plants. Those power plants are now winding down.
Two of Colstrip Power Plant's four units were shuttered in January 2020 for being uneconomical. The remaining two units face coal power bans in Washington and Oregon, where utilities with 70% Colstrip ownership do business. The first ban starts at the end of 2025, with three Colstrip owners planning to be financially ready to exit by that time. Before Units 1 and 2 closed, the power plant consumed about 8.4 million tons a year. After the retirements, and with Unit 4 net generation down significantly, coal consumption fell to 5.1 million tons.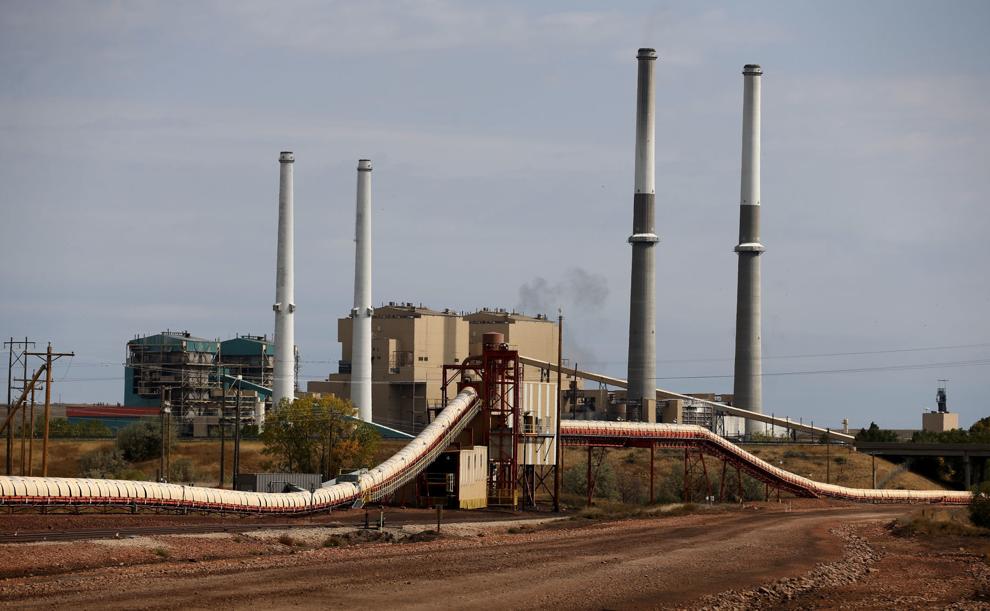 Savage mine will lose its only power plant, and a 224,000-ton customer, at the end of March when Lewis and Clark Generation Station near Sidney closes for good. Owner Montana Dakota Utilities is shuttering the power plant and two North Dakota units, which it will replace with gas-fired generation and power purchases on the Midcontinent System Operator, which manages of the world's largest energy markets.
In Minnesota, on the banks of the Mississippi River in Becker, the Sherburne County Generation Station at its peak burned 20,000 to 30,000 tons of coal a day. That's roughly 230 railcars delivered from the Powder River Basin and more specifically the Absaloka mine. The mine had been a reliable source of the revenue and jobs for the Crow Tribe of Indians in southeast Montana, but declining demand and coal prices have changed that as the power plant known as SHERCO winds down. Most recently, SHERCO consumed 2.9 million tons of Absaloka coal annually, or 97% of what the mine sold. The power plant's coal burning was down to 5.3 million tons of coal in 2020, about 44% fewer tons than it burned a decade ago.
All three SHERCO units are slated for closure within 10 years, starting with Unit 2 in 2023, with Unit 1 to follow in 2026. Unit 3 would close in 2030. But power plant owner Xcel Energy plans to further cut SHERCO's coal demand by running Units 2 and 3 only six months a year, basically during summer air conditioning season and winter's coldest months.
Little is said about Minnesota clean energy policy in Montana, where saving Colstrip has preoccupied the Legislature's Republican majority for half a decade. But Minnesota's response to climate change is affecting Montana coal.
"I wouldn't discount the push from some of these states, notably Minnesota, toward the pressure on their utilities to green up their act," Feaster said. There are coal-fired power plants in heavy demand in Minnesota that are still being retired as closure plans accelerate. "If you stop and look at where we are today, SHERCO and Absaloka is kind of an example. You now have retirement dates for all three units, '23, '26 an 2030, and that mine is going to have to close. They're not going to be able to sell to anybody else. You've got Rosebud serving Colstrip and Colstrip is supposed to close in 2027, but as we saw before, if anything goes wrong with those units, or there's a contentious battle on pricing of the coal, those units are going to get shut down quick."
Similarly, Transalta Centralia Generation, a Washington power plant that bought 2 million tons of Spring Creek mine coal in 2019, will shut down in 2025.
Washington state climate change policy has become a point of attack in the Montana Legislature, where there are two bills empowering the Montana government to override the terms of the private business contract that's overseen the operation of the Colstrip Power Plant for 37 years.
"It's kind of like we're having a divorce here. The West Coast operators, they're leaving the facility. They don't want to be part of it anymore for various reasons and that's it, so be it," said Sen. Steve Fitzpatrick, introducing his bill to allow the state to dictate power plant repairs, which 70% of Colstrip's owners might not want. "But instead of being civil about it and walking away and doing their fair share to keep the property in good condition, it's like they're trashing the facility on the way out. So, to take our divorce analogy, what they're doing is trashing the house and keying the car on their way out the door. That's what's going on here and it's just wrong."
More than climate change policy in other states, the emergence of the natural gas from the fracking boom as a cheap, abundant power source for power plants has made coal a loser in price wars. Natural gas accounts for roughly 40% of electricity generation, a position occupied by coal a decade earlier, reports EIA. Competition is considered the primary cause for the elimination of 29% of the nation's coal-fired power plants since 2014.
There has never been concern expressed by Montana politicians about cheap fracked natural gas undermining the state's coal economy. Rather, the state's congressional delegation, and last three governors, have advocated and "all-of-the above energy strategy," which has allowed natural gas to prevail as the cheapest source for electricity generation and will likely do the same for renewable energy as it falls in price.
Renewables, particularly wind energy, is expected to grow until they contribute 42% of the U.S. energy generation 30 years from now, EIA analysis shows. Renewables now generate about 21% of the U.S. electricity, compared to 19% for coal and nuclear. Some of that growth in renewables will come at the expense of natural gas fired power plants, but much will come from coal and nuclear power as each slip to 11% of U.S. generation.
The ground was already starting to shift beneath the coal economy with the rise of cheap natural gas when Powder River Basin mines turned to exporting coal to Asian Pacific markets. It was 2011 and Lighthouse Resources was looking the open a new coal port, Millennium Bulk Terminal, on the Columbia River near the Port of Longview, Washington. Within a couple years Cloud Peak Energy was looking to do the same at Cherry Point near Bellingham, Washington.
The reasoning behind the exports went something like this. In South Korea and Japan, new coal-fired power plants were being planned. Particularly after the tsunami-sparked Fukushima nuclear disaster of 2011, western coal producers were high on entering a region of the world where coal appeared to still have a future.
Montana mines Spring Creek, Decker and Signal Peak had an edge for exports because they were closer than Wyoming mines to the shipping ports in the Pacific NorthWest, namely Westshore Terminal in Vancouver, British Columbia.
Still, distance wasn't in favor of Powder River Basin coal. The world's largest coal exporter, Australia, was much closer to Asian Pacific markets. Indonesia was closer, too. Thin profit margins meant that the a market price decline pushed U.S. coal out the market first, like in 2016 when, priced out of the market, Cloud Peak Energy paid Westshore terminal to stay open until conditions improved.
Coal exports for the two years before the pandemic had been a bright spot with key markets like Japan receiving more than 10 million tons of U.S. coal almost entirely from the Power River Basin. The pandemic changed that trend, according to Lighthouse.