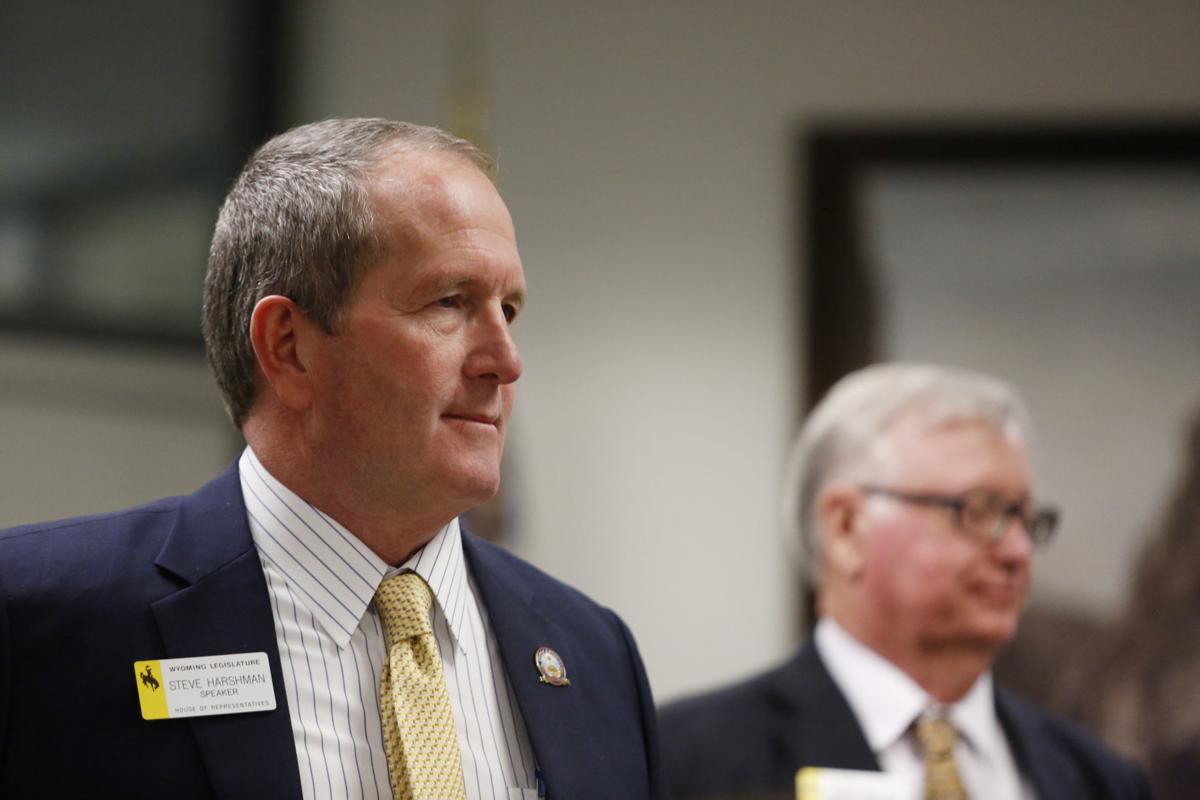 CHEYENNE — House Democrats in the Wyoming Legislature complained after the chamber adjourned early on Friday before considering several bills sponsored by the minority party. But several conservative Republican lawmakers saw bills of their own left hanging, and effectively dead, at the end of business last week.
"For the legislature to kill a set of conservative bills by ending its Friday work at 3:25 [p.m.] is unacceptable," Rep. Chuck Gray, R-Caper, said in an email Monday. Friday was the last day bills could be introduced.
Gray had sponsored two bills that did not receive a hearing, one a so-called taxpayer's bill of rights and another instituting term limits for elected officials.
By all appearances, Wyoming's Republican leaders should have it easy. The state is, by vario…
Other bills that died without a vote included a controversial effort related to free speech on college campuses in Wyoming and two that would have increased government transparency, sponsored by Reps. Bo Biteman, R-Ranchester, and Mark Jennings, R-Sheridan, respectively.
Biteman, Gray and Jennings are three of the Legislature's most conservative lawmakers, and Gray suggested in a press release Saturday that the failure to consider their bills was not a coincidence.
"This shows that conservative solutions to our state's problems continue to not receive a proper hearing," Gray said.
Gray, along with Rep. Cheri Steinmetz, R-Lingle, has previously expressed frustration that the Legislature's appropriations committee was failing to consider viewpoints from other legislators as it crafted the state's budget.
CHEYENNE — A so-called "stand your ground" bill moved forward in the Wyoming Legislature on …
Biteman said in a press release of his own that he was disappointed his bill, known as the Wyoming Higher Education Free Speech Protection Act, did not receive a vote, but that he would continue to advocate for the issue.
After facing criticism for adjourning early from House Minority Leader Cathy Connolly, D-Laramie, House Speaker Steve Harshman, R-Casper, said last week that while the Legislature did technically end business over two hours early, it was a Friday afternoon and it was unrealistic to consider every bill filed by lawmakers.
Biteman said he recognized that time was limited during the Legislature's four-week budget session but that he did not believe that was the only reason his bill was not voted on.
A bill filed in the Wyoming House would seek to prevent protesters or officials from disrupt…
"I don't want to speculate as to the speaker's motives," Biteman said in an email. "I'm sure he was getting some serious heat from the all-powerful UW lobby."
Jennings sponsored two measures that were not considered Friday. One would have significantly strengthened the Wyoming Public Records Act by setting a hard deadline for when public agencies would have to release requested documents and setting penalties. The other would have required state agencies to regularly release spending and contract information.
"(Harshman) probably didn't like the controversy," Jennings said, after also acknowledging the time constraints.
Jennings said the public records bill would have simply strengthened an existing law and that he was motivated to bring it in part by reporting on the issue in the Casper Star-Tribune.
"I wouldn't have thought that it was very controversial to be honest with you," Jennings said. "It's the citizens' money — they need to be able to see where it's being spent."
Despite the disappointment, several other bills sponsored by the trio of lawmakers did receive votes earlier in the week.
Gray had three bills that were voted on but failed to reach the two-thirds vote required to introduce legislation during a budget session. His bill banning so-called "sanctuary cities" in Wyoming failed with 33 legislators in favor and 26 opposed. Another calling for litigation against Washington state over a coal export terminal failed 39-20, one short of the needed votes, and a bill that would have required health care providers to offer information on which insurance plans they accepted went down 30-30.
Biteman successfully introduced a bill barring landlords from taking action against tenants who are victims of domestic violence and seek law enforcement assistance. Jennings received an introductory vote on a bill that would have eased the transfer of public lands from the federal government to the state, though it failed 33-27.
Other measures popular with conservative lawmakers were also voted on and received introduction in the House, including a gun bill creating a "stand your ground" provision in Wyoming and another that would require "In God We Trust" to be displayed in public school classrooms and state buildings along with the United States and Wyoming flags.
It was the Democrats who first voiced outrage after the House adjourned without voting on bills sponsored by party members, with Connolly telling a gaggle of reporters Friday afternoon that she told Harshman she was unhappy with the decision.
Connolly's caucus saw almost its entire legislative agenda, which focused on creating options to raise revenue, shut down as seven tax measures — three sponsored by Democrats — were left on the pile awaiting votes Friday.