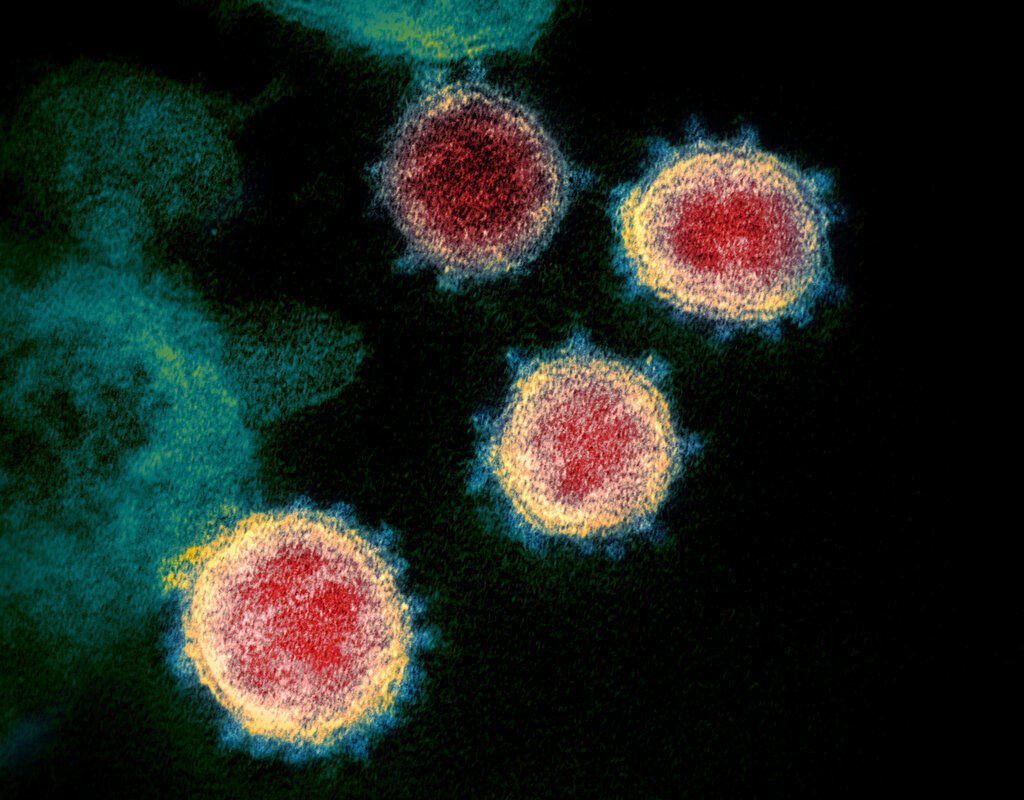 Wyoming on Tuesday continued to experience a surge in COVID-19 cases as health officials in Cheyenne linked the virus to workers at five local restaurants while Sweetwater County announced its largest one-week increase.
With 18 confirmed coronavirus cases announced Tuesday, the state has now confirmed more cases in June (299) than any previous month, even with one week to go. (The state announced 120 in March, 295 in April and 278 in May.)
Over the past 10 days, 204 total cases (confirmed and probable) have been added statewide, the state's highest increase over a 10-day span thus far.
Workers at the five restaurants have either tested positive for COVID-19 or are probable cases, according a Tuesday announcement from the Cheyenne Laramie County Health Department announcement.
Accomplice Brewing Company at the Depot;
Rib and Chop House;
Buffalo Wild Wings;
Tortilla Factory on South Greeley Highway; and
Red Lobster.
"All the facilities impacted are working closely with the Health Department to identify potentially impacted staff," county health department director Kathy Emmons said in a news release. "They are committed to public safety and are also completing deep cleaning of their establishments."
On Tuesday afternoon, health officials in Cheyenne said they had identified three new confirmed cases and two new probable cases. To date, 140 people have tested positive for COVID-19 in Laramie County — the second highest number among Wyoming counties — according to the county.
Laramie County is Wyoming's most populous county and home to the state Capitol.
Meanwhile, Sweetwater County officials announced Tuesday that the county has experienced its largest seven-day increase in cases over the last week. Seventeen of the county's 50 confirmed cases have been announced in the last seven days — nine of which came over the weekend, according to Sweetwater County Public Health.
Contract tracing done by the county attributes the recent increase to patrons of at least two bars and a public gathering not social distancing.
"We've now seen two local businesses in the last week who've been forced to close their doors to customers because of staffing issues related to outbreaks at their facilities," county health officer Dr. Jean Stachon said in a statement. "We want people to spend time outside, to interact with others and to patronize our local businesses, but our community has to stay healthy in order to remain economically solvent.
"The shutdown has already come at a high economic cost for many of us; we can't afford to add to that cost by acting irresponsibly and causing owners to close their businesses and lose yet more money because some staff or patrons continue to choose to ignore the precautions necessary to slow the spread. Please stay at home if you're sick, and please avoid prolonged close physical contact with anyone who you don't live with."
Sweetwater County has the sixth most confirmed cases of any Wyoming county. The southeastern Wyoming county, which also has eight probable cases, abuts Uinta County, which has had the largest increase in coronavirus cases of any Wyoming county in recent weeks.
Thirty-four of Sweetwater County's 58 total cases, or 58.6 percent, have fully recovered — the fifth lowest percentage of any county in the state.
The county said in its announcement that a previously reported hospitalized patient was hospitalized and treated for a second time over the weekend. They have since been released from the hospital.
The majority of Sweetwater County's new patients are in their late 30s, 40s and 50s.
Also Tuesday, Fremont County became the first Wyoming county to record 300 confirmed cases of the coronavirus. Officials have recorded 1,254 cases of the coronavirus in Wyoming. Of those, 992 are laboratory confirmed and another 262 are probable cases.
Probable cases are defined by officials as close contacts of lab-confirmed cases with symptoms consistent with COVID-19, the disease caused by the novel coronavirus.
A patient is considered fully recovered "when there is resolution of fever without the use of fever-reducing medications and there is improvement in respiratory symptoms (e.g. cough, shortness of breath) for 72 hours AND at least 7 days have passed since symptoms first appeared," according to the Wyoming Department of Health.
Concerned about COVID-19?
Sign up now to get the most recent coronavirus headlines and other important local and national news sent to your email inbox daily.