The indictment alleges that the four defendants committed the attack against a woman and a man on New Year's Day on the Wind River Reservation.
Patricia Batts, 48, is charged with deliberate homicide, aggravated kidnapping, criminal child endangerment, and strangulation of partner or f…
Johnny J. Johnson, 54, has been charged with aggravated assault, driving while under the influence, fleeing to elude and other traffic-related…
Investigators found several videos of family members beating and torturing the boy in the months before his death, court records said.
Under Wyoming law, officers can ask a judge to sign a search warrant for a defendant's blood if they refuse a breath test.
The family of a Casper man killed in the crash has filed a wrongful death lawsuit.
An 18-year-old Montana man pleaded not guilty to the assault of the 12-year-old West Yellowstone boy who was tortured and killed in February.
The case is now in the hands of Casper's district attorney. 
Thursday morning, District Judge Thomas Rumpke sentenced Jason Barnum, 42, to four- to six-year prison sentences on three theft counts, to be …
Essentially, if US Realm doesn't pay up, Fort Union wants to have the ability to turn off access to its pipelines.
12-year-old James Hurley's grandma told investigators her own children learned to beat and torture James by watching her, according to court d…
A months-long investigation into the suspected embezzlement of donated funds from the GRFD Foundation culminated Monday with the arrests of Gr…
None of the three corrections workers was thought to be assisting James Kennah, who escaped from a Newcastle prison camp last year.
Mitchell Taylor plans to ask the Wyoming Supreme Court to weigh in on his conviction.
The state's highest court ruled that when the attorney general's office waited nine months before filing the civil case, it violated Robert Mi…
An investigation showed $125,000 was missing from the foundation that supports the fire department.
A man wanted for killing three people in a Southern California cemetery was arrested Thursday during a traffic stop in Wyoming.
SALT LAKE CITY — A California man convicted of mail fraud escaped from a Utah jail Tuesday night by posing as a fellow inmate whose time had c…
Jeffery Glen Haverty, 35, was sentenced Wednesday in Yellowstone County District Court for deliberate homicide in the death of Myron Wesley Kn…
Officers found the bodies of one golden eagle and four ravens in an area southwest of Wamsutter. All had been poisoned.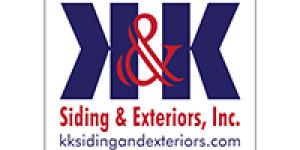 K & K Siding and Exterior Inc.
Thomas Hickman and Katherine Entsminger were wanted on warrants stemming from a 2017 case.
His grandparents — James Sasser Jr. and Patricia Batts — and his 14-year-old uncle face deliberate homicide charges.
Authorities say Marshall Acker climbed out of his vehicle through his sunroof and jumped onto Interstate 90 as his vehicle traveled at around 80 mph.
Many frontline staff have expressed their fears and safety concerns at work but patients and other personnel have experienced abuse and assaul…
After fleeing from Idaho to Hawaii during an investigation, Lori Vallow, 46, was arrested Thursday on charges of felony child abandonment — a …
A Montana judge will decide next month if the 14-year-old West Yellowstone boy accused of torturing and killing his 12-year-old nephew will be…
The justices ruled Wednesday in favor of the Laramie County treasurer and assessor, saying the town of Pine Bluffs in southeastern Wyoming can…