A coroner is still investigating the death. Per Department of Corrections policy, an autopsy has been ordered.
A former Rapid City priest and Catholic school chaplain and teacher who stole nearly $260,000 from the diocese is now accused of having sexual…
The deputy was dragged by her arm after attempting to stop the suspect from driving away, authorities say.
The chase reached speeds of 100 mph and only ended when a trooper rammed the suspect's vehicle, causing it to overturn.
Deputies went to the area Sunday after someone found the body, which had likely been there for months.
Pinedale's Charles Craig Meeks had been throwing "flaming objects" from a car window on I-90, authorities say.
Authorities have not said what led to the shooting or identified the victim or the trooper who was involved.
The officer returned fire after the suspect abruptly stopped, exited a vehicle and began firing, police said.
Sweetwater County sheriff's deputies took Granger Mayor Bradly McCollum into custody on Wednesday afternoon based on allegations he used a tow…
The South Dakota attorney general was "distracted" when he drove onto a highway shoulder, crashing into and killing a man walking with a light…
The Crow Tribe Executive Branch described Saturday's killing as an "ambush-style homicide."
The man told medical personnel he was unhappy with last year's government shutdown "and believed that he had a responsibility to protect the c…
Dan Shannon will oversee the Wyoming Department of Corrections.
Jason Lee Fletcher told investigators his wife shot herself, but evidence contradicted those statements, authorities said.
A Rapid City man who trafficked more than 100 eagles or parts of the birds has been sentenced to five years of probation.
The 90-year-old woman was found dead on a bench in below-freezing temperatures earlier this year.
Officials emphasized the importance of personal behavior in reversing the trend. "We are not panicking," Dr. Mark Dowell said. "We are saying,…
"We will remain vigilant to ensure that all citizens are treated equally under the law and held accountable, regardless of their position," a …
The bust came after a routine traffic stop by sheriff's deputies at about 9 a.m. last Saturday on Highway 50.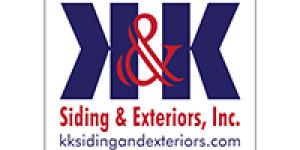 K & K Siding and Exterior Inc.
The attorneys agreed to 365-day sentences with 331 suspended and credit for 34 days served.
Wyoming Highway Patrol troopers kept a watch for the speeding biker when Trooper Adam Watson caught sight of it north of Wheatland.
A former Rapid City special education teacher was sentenced Thursday to probation and community service for repeatedly hitting a 12-year-old b…
The Democrats and commission must suspend the process of choosing O'Malley's successor until Oct. 15, District Judge Tori R.A. Kricken ordered…
Lucian Celestine, 29, was booked into the Pennington County Jail on June 30 after an investigation by the Secret Service and other federal, st…
Police say the protester, who was uninjured, complied with an officer's attempt to get him out of the street, but a separate law enforcement a…
The driver was charged with a felony for each student he was transporting.