Snapchat videos of the women at a local lake were provided to the county's health officer, according to court documents. The next day, the sta…
The case dates to 2018, when the officer held the teen at gunpoint after seeing him running. She erroneously assumed he had committed a crime. 
Wyoming's Department of Corrections has yet to report a confirmed COVID-19 case among its inmates, according to the department, even as state …
Authorities say the teen is suicidal and possibly hitchhiking to Wyoming.
Cheyenne police are seeking a person of interest in connection with a holiday weekend shooting that left one man dead.
Police believe the shooting took place at a Cheyenne motel near where the man was found.
Clark Perry Baldwin is charged in the slayings of two unnamed women in Wyoming.
Wyatt Maser grew up in Casper and graduated from Kelly Walsh in 2014.
Police say Danelle Moyte told investigators she was worried her fiancé would beat her. However, officers say they found evidence suggesting th…
The school district confirmed Danell Moyte is an elementary school teacher. She has been suspended with pay.
The police chief described the incident as "what was possibly going to be a routine traffic stop and it was nothing close to routine."
Police say the man started firing at police after an officer pulled him over. 
The suit alleges officials were aware that teacher Joseph Meza's relationship with the victim was inappropriate, but never investigated or dis…
The county's top prosecutor wrote that his office "will not disregard its founding documents to deem criminal the innocent."
The persons of interest are now in custody, one day after a man was found dead from a gunshot wound.
The investigation found the man advanced on the sheriff's captain with an ax and had methamphetamine in his system.
Authorities did not offer details about how Trujillo and the child were found.
Prosecutors will seek the death penalty for a West Yellowstone woman accused of beating, torturing and killing her 12-year-old grandson
Authorities say one suspect pointed a rifle at the driver. Another pointed a pistol. 
The man said he had homemade bombs for hunting problematic coyotes in the area, although prosecutors believe his actions may have been more menacing.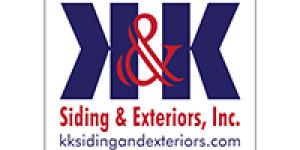 K & K Siding and Exterior Inc.
A pedestrian died Wednesday in a hit-and-run crash on an Interstate 25 off ramp north of Cheyenne. 
A federal magistrate is recommending that an ex-law enforcement officer pay $1.6 million to the woman he raped and impregnated while on duty in 2015.
"We got into an argument and then I shot her," 17-year-old Michael Campbell said during his hearing.
Clark Perry Baldwin appeared in court for the first time since his arrest for murders in Wyoming and Tennessee. 
Investigators from multiple states are examining whether a man arrested for two Wyoming cold case murders could be responsible for other unsol…
"I don't know what the Webster's Dictionary definition of a serial killer is," one investigator said. "But that's what I'd call him."
An incident in which a Billings church had its online worship service hijacked by images of child sexual abuse has been referred to the federa…