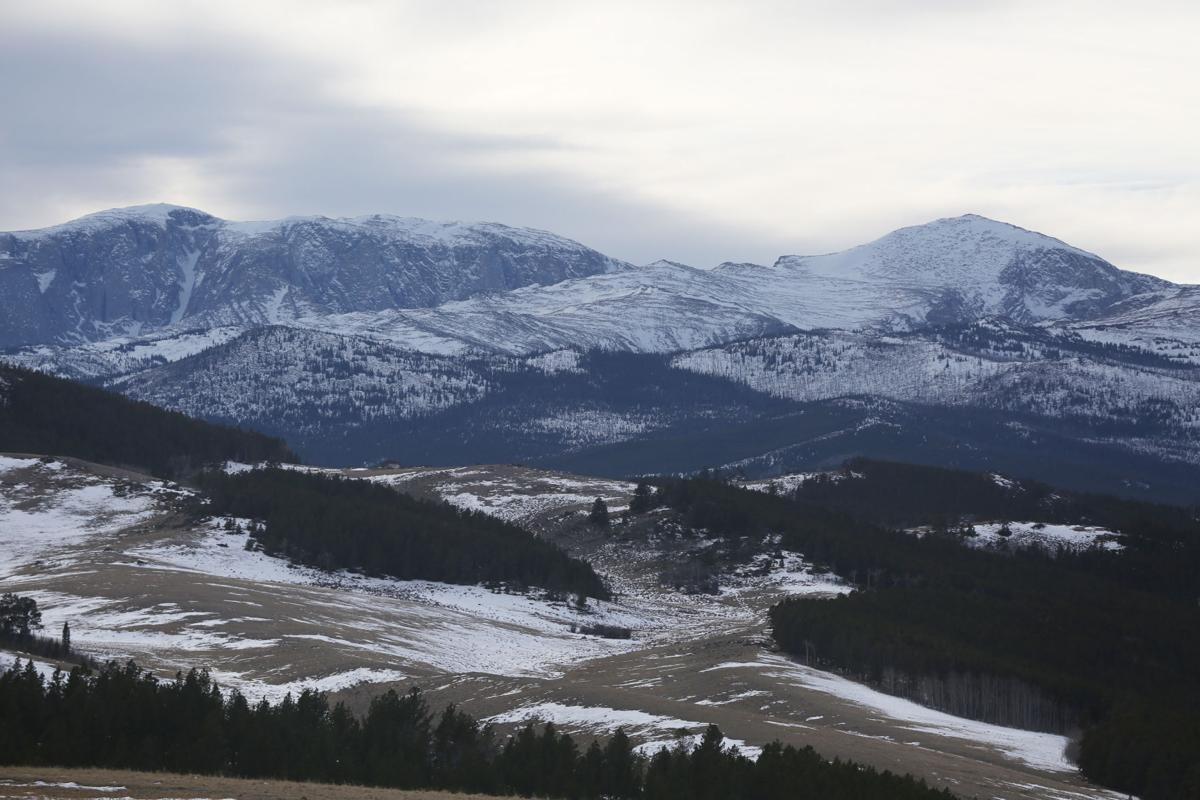 The Crow Tribe is trying to vacate a 1995 federal appeals court ruling that restricts tribal hunting rights.
In 1994, Crow Tribe of Indians v. Repsis decided that an 1868 treaty between the tribe and the federal government that allowed tribal members to hunt in the offseason was voided when Wyoming became a state in 1890. That decision was appealed and upheld in the Tenth Circuit in 1995. The case relied on an 1896 decision in Ward v. Race Horse, which ruled that hunting rights ended with statehood. In 2019, the Race Horse decision was repudiated in the U.S. Supreme Court.
That Supreme Court case, Herrera v. Wyoming, ruled in favor of Clayvin Herrera, a Crow Tribe member fined $8,000 for hunting in Bighorn National Forest during the offseason in 2014.
Now, as the details of Herrera's case are still contested in a lower court, the tribe hopes to vacate the 1994 judgment that may still be used as grounds to prosecute offseason tribal hunters under Wyoming game law — even though its legal basis has been effectively overturned.
The Crow Tribe, represented by the Native American Rights Fund (NARF), filed a motion to vacate the judgment in Crow Tribe v. Repsis last week. Dan Lewerenz, a NARF staff attorney and lead counsel in the motion, said Tuesday that they had yet to hear back from the state. The judge who presided over that case more than 25 years ago, Alan B. Johnson, still sits on the bench in Wyoming — and Lewerenz said he might get a second crack at it.
The motion is formally filed against Repsis, a former game warden, and Brian Nesvik, director of the Wyoming Game and Fish Department.
"The Wyoming Game and Fish Department is continuing to evaluate the current legal status of this case," said Game and Fish spokeswoman Sara DiRienzo.
The department did not comment further, citing pending litigation in the case.
"Regardless of whether the Wyoming court and the Tenth Circuit Court of Appeals were right back in 1994 and 1995, the U.S. Supreme Court now says that those decisions are inconsistent with how the Supreme Court understands the law," said Lewerenz. "The US Supreme Court now says that the Crow do have a continuing off-reservation treaty hunting right and that the Crow Tribe can exercise that right within the Bighorn National Forest, so long as it's not within an area of the forest that has been occupied."
The Repsis case decision, despite being repudiated in the highest court, was used against Herrera when his case was sent back down to circuit court in Sheridan. A judge ruled in June 2020 that land in the national forest was occupied, and therefore under the conservation restrictions of the Game and Fish Department.
But Thor Hoyte, general counsel for the Crow Tribe, said that Wyoming is missing an opportunity for better conservation by not working with the tribe. The Crow Tribe's motion argues that in light of decades of elk overpopulation — the number of elk in Bighorn National Forest is about 40% higher than it should be, according to the Wyoming Game and Fish Department's 2020 annual report — Wyoming should be looking to the tribe to help preserve that land.
"Tribes have demonstrated throughout the American West that they are an invaluable partner to states' conservation efforts," Hoyte said, "because they can provide additional regulation, additional work power, additional resources to perform conservation acts."
Hoyte pointed out that tribes rely on treaties like the one cited by Herrera's case to cooperate with the federal government as separate and sovereign ruling bodies. After ceding more than 30 million acres to the United States, the Crow Tribe's rights to hunt on that land preserve an essential cultural practice. And since a treaty is federal law, Hoyte said, judges in Wyoming should have to respect it.
"Our rights under the Treaties of 1851 and 1868 remain significant and important to Crow citizens today," Heather Whiteman Runs Him, a Crow Tribe member and director of the Tribal Justice Clinic at the University of Arizona, said in a NARF statement. "The right to hunt for subsistence on ceded lands must be respected by the State of Wyoming, especially after the Supreme Court's ruling in Herrera."
In Herrera's case, the state ruled that the terms of the 1868 treaty were voided when Wyoming became a state in 1890, and that the 1897 designation of the land as a national forest means it is legally occupied. Justice Sonia Sotomayor, penning the majority opinion in the Supreme Court's overturning decision, said that the tribe's right to hunt is not affected by Wyoming's statehood. She also wrote that Bighorn National Forest is not necessarily "occupied" just because of its status as a national reserve.
Establishing occupation on federal or state lands could come from a number of things, Lewerenz said — from building a house there to securing mining permits. The question of whether Herrera was hunting on occupied land, as well as whether he can still be prosecuted for violating conservation regulations, remains to be decided in Sheridan. The Sheridan Press reported in January that Herrera's attorneys have filed a notice of appeal in his case, but the status of that is unknown.
The appeal may be delayed by four unrelated felony charges now facing Herrera, including strangulation and child sexual abuse in an unrelated case from 2020. He has pleaded not guilty to all counts in a Montana court.