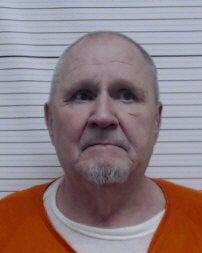 Dale Wayne Eaton will undergo another mental evaluation as the legal system again grapples with whether he should be executed for the 1988 murder of a Montana woman who disappeared while driving through Wyoming.
Eaton's attorney had sought to have a defense lawyer present at his client's evaluation, arguing such representation was required under the U.S. Constitution. But in an oral ruling delivered Monday morning, Natrona County District Judge Daniel Forgey was unmoved.
Forgey noted that in Wyoming, information from competency hearings cannot be admitted as evidence at a criminal proceeding for any issue other than the mental condition of the accused. He also noted that an appeals court had found that an attorney present at a psychiatric evaluation "could contribute little and might seriously disrupt the examination."
"The defendant is particularly concerned about 'the tendency of prosecutors to use competency evaluations as Trojan horses for their own penalty phase preparation in death penalty cases,'" Forgey said.
But the judge went on to stress that rules exist in Wyoming to make competency evaluations fair, including that the evaluator will be selected by the Wyoming State Hospital, an agency independent of the district attorney's office.
"In this case, the defendant has counsel who are aware of the impending evaluation in its scope, and the defendant will have the opportunity to consult his counsel regarding the evaluation," Forgey said during a 10-minute virtual hearing.
Eaton's evaluation will be conducted in person and outside the Wyoming State Hospital, Forgey said. Eaton is currently being held at the Wyoming Medium Correctional Institution in Torrington.
For years, Eaton was Wyoming's lone death row inmate. In 2004, a jury concluded he should be put to death for the murder, rape and kidnapping of Lisa Marie Kimmell, an 18-year-old woman who went missing in 1988 while driving from Denver to Billings, Montana. Eight days after she vanished, fishermen found her body floating in the North Platte River.
The case went unsolved for more than a decade. Then in 2003, prosecutors linked Eaton to Kimmel's murder with DNA evidence and found her car buried on his Moneta property. Eaton, prosecutors determined, hit Kimmel in the head and repeatedly stabbed her before throwing her body from Government Bridge west of Capser.
Since his 2004 conviction, Eaton's case has wound back and forth through the state and federal court systems. In 2014, a federal judge tossed Eaton's death sentence, concluding the defendant had not received appropriate legal representation during the trial's penalty phase.
Prosecutors in Natrona County sought a new death sentence for Eaton. His attorneys then asked for a mental evaluation for their client prior to a new sentencing hearing.
As the case proceeds, state lawmakers have begun debating in earnest whether to do away with capital punishment in Wyoming. Last year, a bill that would have repealed the death penalty here cleared the Wyoming House before being defeated in the Senate. Eliminating capital punishment has been discussed as a cost-saving effort amid a statewide budget crisis brought on by COVID-19 and an energy industry downturn.