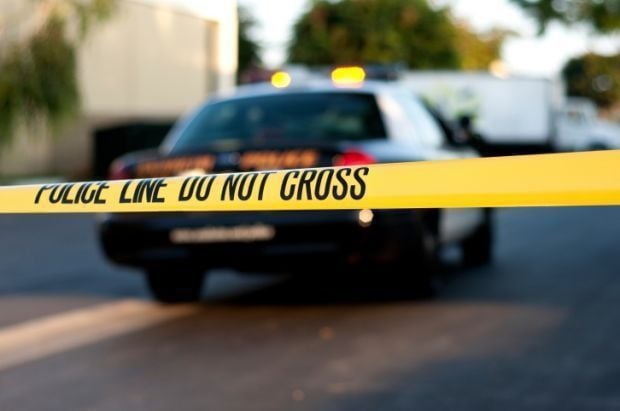 Five schools in Cheyenne were placed under a secure perimeter Tuesday morning after police responded to a disturbance at Triumph High School, the second time a threat has been made against a Cheyenne school in less than a week.
According to a Cheyenne Police Department spokesman, a student at Triumph was kicking cars in the faculty and staff parking lot at the high school. When a school resource officer made contact with him, the student began making threats against South High and Johnson Junior High. Police then placed those two schools, plus Triumph and Goins and Rossman elementary schools, under a secure perimeter — essentially a lockout during which students are brought inside and access to the school is more heavily restricted — but the schools' functions essentially continue as normal.
Cheyenne police also swept South and Johnson with a bomb dog. Spokesman Kevin Malatesta declined to detail the statements made by the student but said police wanted to ensure there was no threat against the school. He said police found no evidence that the threats were credible.
The 15-year-old student who made the threats is in custody. Malatesta said it was too early to determine what, if any, charges the student may be held on.
You have free articles remaining.
"There's plenty of evidence that this kid was vandalizing property and damaging property," Malatesta said. "And with the additional of statements he was making, he is in custody and will remain in custody."
As of 9:40 a.m. Tuesday, the situation at the schools had returned to normal. Malatesta said the police sweep of the two schools was essentially limited to a few officers and the bomb dog. Students at both South and Johnson were held in their classrooms to keep them out of the hallways while law enforcement worked.
The incident in Cheyenne comes less than a week after a threat was made against South High. That threat was traced to the student who made it over Snapchat.
The Tuesday incident also comes a few weeks after a false report at Natrona County High prompted the lockout of three schools. Police had received a tip via the Safe2Tell app that an armed person was on NC's campus. The school was locked down, and students were told to shelter in place and barricade their classrooms. Police later swept much of the school armed with long guns but found no threat.
The tip turned out to be fake, and the 15-year-old female who reported it was arrested on suspicion of making terroristic threats.