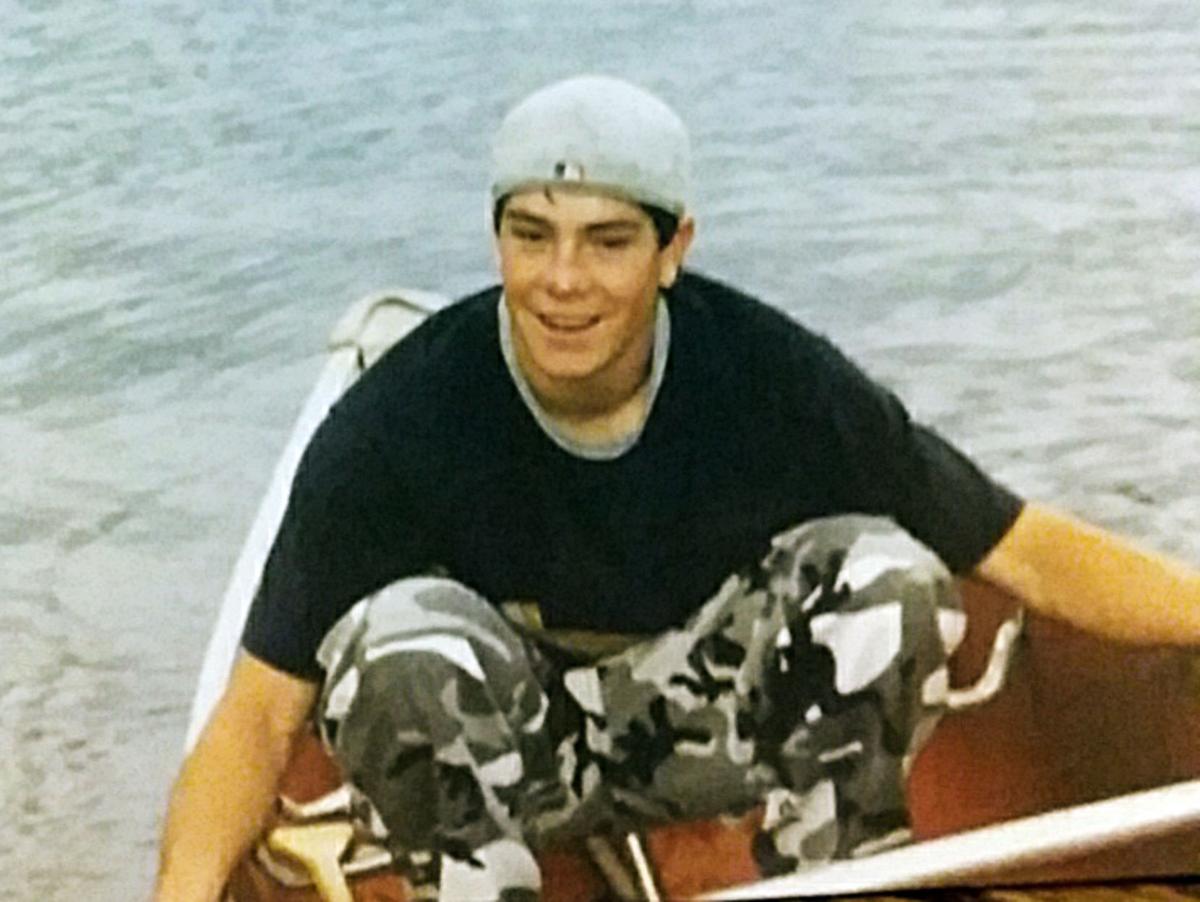 The mother of a man who was shot and killed by an Albany County sheriff's deputy two years ago has filed a federal lawsuit against the deputy, the county sheriff, the county commission and other, unnamed officials.
Robert "Robbie" Ramirez was shot and killed by Albany County Sheriff's Deputy Derek Colling in November 2018 after Colling pulled Ramirez over for failing to signal before he turned. According to the lawsuit, Colling shot Ramirez, who had mental health conditions, once near the armpit and twice more in the back, after Ramirez fell to the ground.
The lawsuit alleges that Colling, who had previously shot and killed two people as a Las Vegas police officer, used excessive and unreasonable force on Ramirez, counter to his training and to federal law. It also alleges that Sheriff David O'Malley and others didn't discipline Colling afterward, nor was he internally investigated. Rather, the suit alleges Colling was promoted to an investigative unit.
Within the broader protests of police killings elsewhere, demonstrators in Laramie have raised Ramirez's shooting alongside that of George Floyd, who was killed by a Minnesota police officer, in their protests. Colling had previously been cleared by a grand jury, secretly convened by County Attorney Peggy Trent. Colling's name has been included in the chants and on signs in Laramie in recent months.
The suit, filed by Ramirez's mother Debra Hinkel on Tuesday, names as defendants Colling, O'Malley, the commission and 10 unnamed county officials. Messages sent to Trent and to the sheriff's office were not immediately returned Wednesday.
Noah Drew, one of the three lawyers representing Hinkel in the suit, told the Star-Tribune that "we look forward to telling the story of Robbie and what happened on Nov. 4, 2018," the day Colling shot and killed Ramirez.
Colling was hired after moving back to Wyoming and attending the law enforcement academy here in 2013. He was fired from the Las Vegas Metro Police Department after an eight-month investigation into the alleged beating of a man who was filming Colling as the then-officer responded to a scene.
In 2006, Colling shot and killed a man accused of threatening two ex-romantic partners, according to the lawsuit. Three years after the first shooting, Colling shot and killed a mentally ill 15-year-old who was standing behind his mother, the suit alleges. He was fired two years later after the beating of the man who filmed him.
The suit alleges that O'Malley "knew or should have known" about Colling's history and that his decision to hire the deputy was "unduly influenced by his friendship with Defendant Colling's father, Richard Colling," who was a highway patrolman. O'Malley was allegedly warned that Derek Colling was a "loose cannon" who had an "out of control temper."
The details of the shooting are also described within the suit. Ramirez was driving in Laramie when Colling began to follow him, the suit alleges. After Ramirez failed to signal, Colling pulled him over and approached Ramirez's passenger-side door and indicated that Ramirez needed to roll down his window. Because the window required Ramirez to crank a handle to lower it, Ramirez tried to wave Colling to his driver-side window, toward which Colling allegedly refused to move.
Ramirez, who lived close by, pointed to a nearby building and pulled away and headed toward his home. Colling followed and positioned his vehicle close behind Ramirez's truck. The deputy then exited his vehicle, wielding both his service weapon and a Taser. He ordered Ramirez to put his hands up, which — according to the suit — Ramirez did. He was unarmed.
The lawsuit alleges that available audio doesn't indicate that Ramirez was going to be tased or face any physical force. There was no "reasonable warning that Robbie was under arrest," the family alleges. Colling then allegedly tased Ramirez twice, and Ramirez swatted at the stingers and backed up.
Then Colling's body camera cuts to black, the suit alleges. The two moved out of view of the dashboard camera on Colling's vehicle. When they returned into view, Colling shot at Ramirez, missed, and then hit him under Ramirez's armpit. That wound, according to the lawsuit, was survivable.
Ramirez then fell, the suit alleges, and Colling took two steps back and then fired two more rounds into Ramirez's back. The deputy suffered no injuries.
"Defendant Colling knew or should have known that after he had struck Robbie with a bullet, Robbie would be incapacitated and defenseless," the suit alleges.
The suit also alleges that Colling provided no medical care to Ramirez, which — had it been delivered in a timely fashion — could've saved the man's life.
"At all material times, Robbie did not act in any manner that constituted a threat of imminent harm or death to defendant Colling, any member of the public, or to public safety," the suit alleges.
In the aftermath, the suit claims that O'Malley and other officials in Albany County "publicly dismiss(ed) and mock(ed) individuals who questioned Defendant Colling's fitness for continued duty." It also accuses them of "misleading or obstructing the grand jury or investigators in their investigation of the shooting death of Ramirez."
The suit goes on to claim that "Colling's actions ... were motivated by malice and/or involved deliberate, reckless or callous indifference to Robbie's federally protected rights." It also alleges that O'Malley and others ignored "Colling's history of excessive force as an officer" in Las Vegas.
The excessive use of force, and O'Malley and others' role in Colling's hiring, were unconstitutional and "deprived Robbie of his right to be free of excessive force and search and seizure" under the U.S. Constitution.
The suit also seeks damages related to wrongful death at the hands of a peace officer.