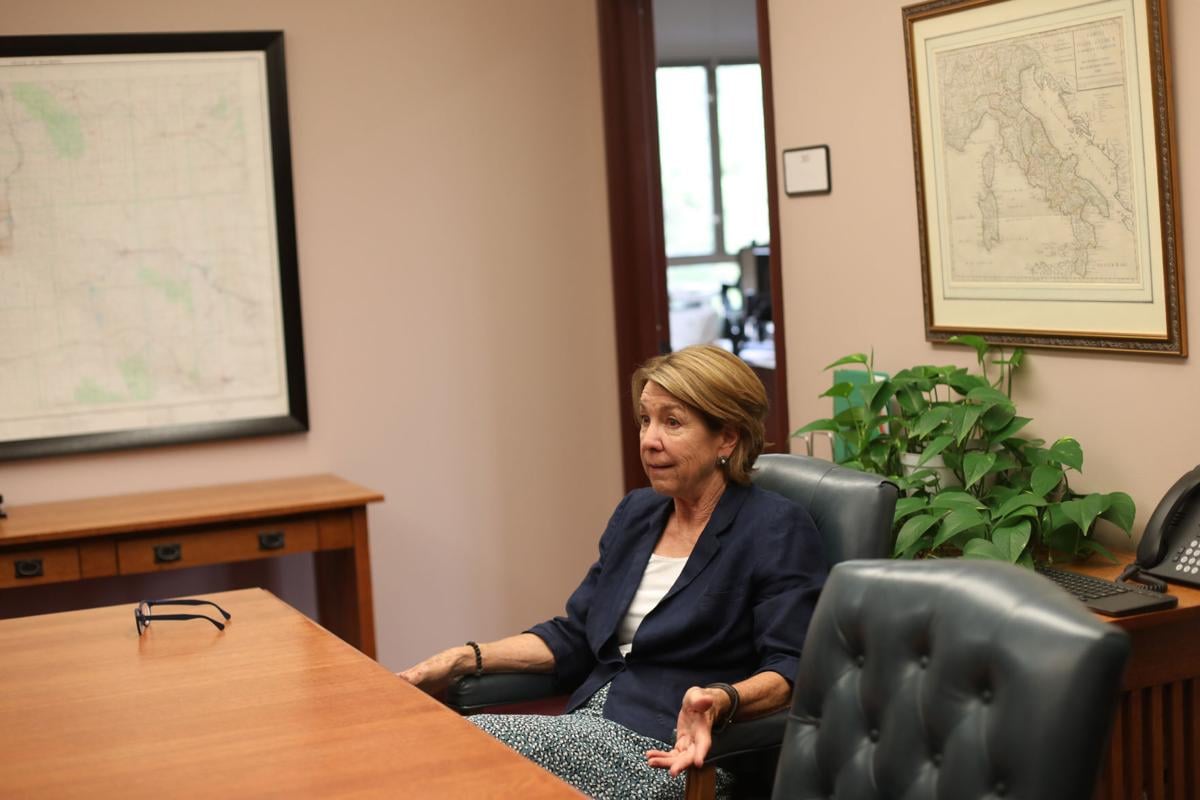 Kate Fox stands in front of a window in her office in the Wyoming Supreme Court building in Cheyenne, looking out through a pair of binoculars she keeps by her desk.
"I can see the governor's office from here," she says, pointing to a dark window on the east side of the Capitol building.
Most of the time, there's nothing interesting to see. But she's told Gov. Mark Gordon that she has her eyes on him.
As a Supreme Court justice, keeping an eye on the other two branches of Wyoming's government has been Fox's job for the last eight years — whether that's literally, through binoculars, or through her work writing opinions and deciding appeals.
Fox sits down at a shiny table made of dark wood in a conference room outside her office. Its walls are lined with hundreds of law volumes and a large map of Wyoming.
"So why did you come all the way here to talk to me?" Fox asks. "What do you want to know?"
On July 1, Fox became the Wyoming Supreme Court's chief justice — the second woman to hold the post.
She has more on her plate now, but her goals are still the same as they've been during her first eight years on the court: holding the other branches of government accountable to the people and making sure everyone in Wyoming has access to justice.
The job
After two weeks at the top post, Fox is still getting used to the title.
"I still have to get used to being called 'Chief,'" she says. "And not calling (former Chief Justice Michael) Davis 'Chief.'"
The tough questions and decisions she used to bring to Davis now come to Fox. He prepared her well, she says, by including her in some of his decision-making as chief.
Marilyn Kite, Davis' predecessor and the only other woman to serve as chief justice in Wyoming, also gave Fox a valuable piece of advice: get your portraits taken as early as possible — you aren't getting any younger.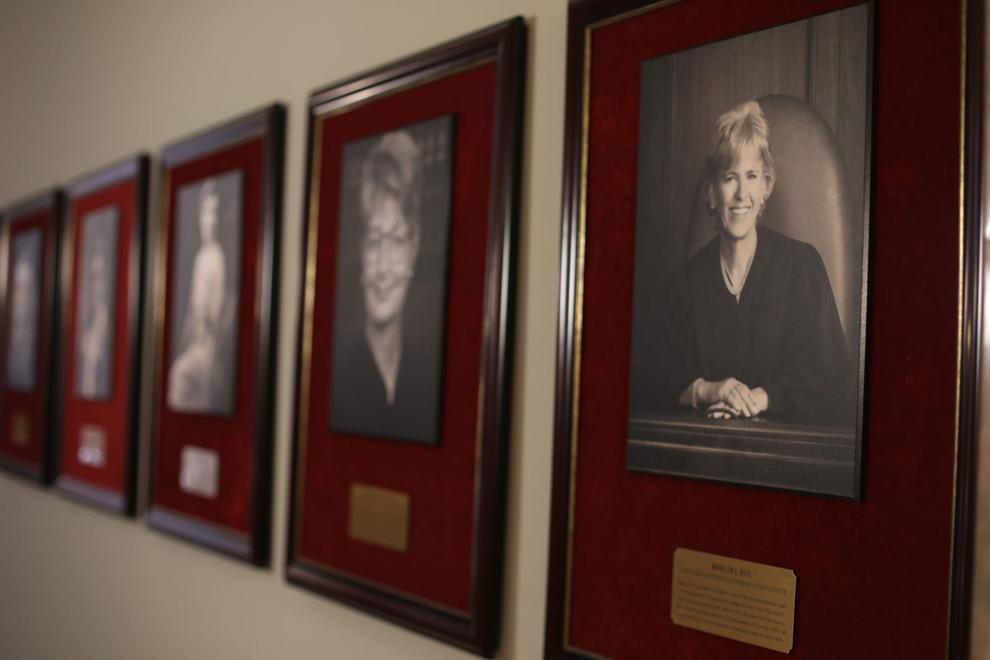 Now that she's at the top of the food chain, Fox says it feels like having two jobs instead of one. Besides writing opinions — which the justice, who studied journalism as an undergraduate at UW, says she relishes — she also has to deal with administration and serve as the "voice of the judiciary."
"And the publicity, right? I mean, you're here," she says. "And I really don't love that. I mean, I don't mind talking to you guys. But, you know, I am a pretty private person."
She's tasked with maintaining the court's integrity, but also making sure the public maintains its trust in the judicial branch.
For Fox, that means a few things — but keeping the court's operations transparent and accessible is at the top of the list.
Many cases that land in the Supreme Court, she says, also give the justices an opportunity to make tangible changes in the lives of Wyomingites.
"What people don't realize is how many people there are who need help with basic stuff," Fox says. "We see that in the judiciary, that's for sure."
"The judiciary needs to be for everybody," she adds. "And if we're not, we're not doing our job."
She's involved with a few projects that are working to make it easier for anyone to access the court. Several committees are in the process of improving the court's electronic filing system, which makes documents and cases visible to the public.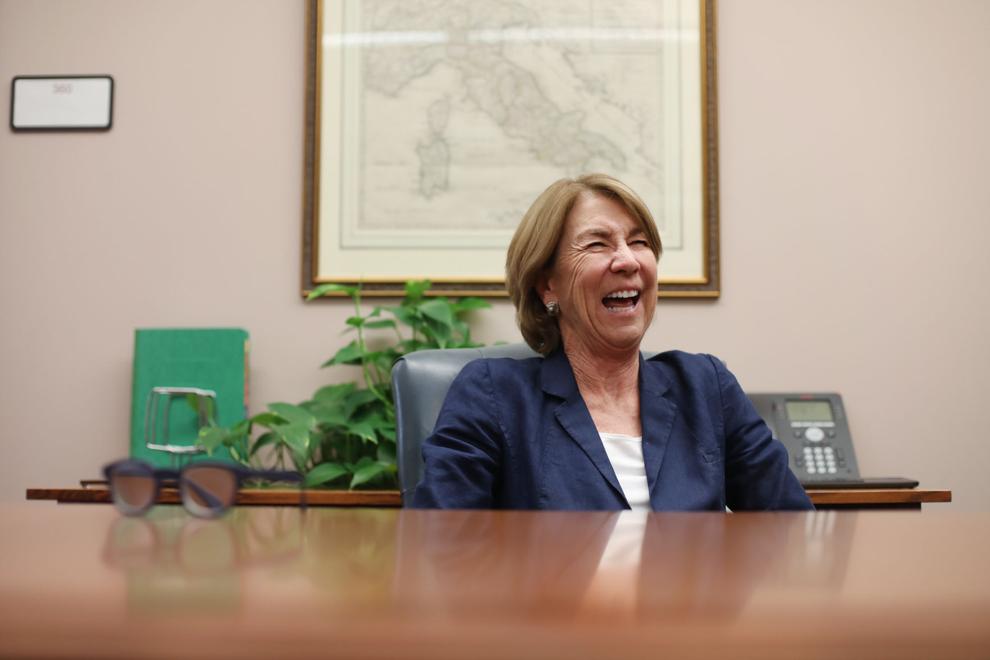 Others, in the wake of the pandemic, are reckoning with how to proceed with hearings and arguments in an increasingly virtual world. Especially in a place as vast as Wyoming, Fox says, having the option to argue in front of the Supreme Court from Kemmerer or Powell makes it easier for lawyers from outside Cheyenne to make their cases. It also makes it easier to hire those lawyers — clients don't have to pay costly travel expenses.
"You also lose something when you do oral arguments via (Microsoft) Teams," Fox says. "But we're now looking at a rule that permits it perhaps under certain circumstances. Even though it's not our preference, our job is to be open and provide access to the court."
Getting here
As a litigator, Fox's cases ran the gamut from employment law to water disputes. But when she was first named to the Supreme Court by Gov. Matt Mead in 2013, she said, she still had a lot to learn. There was criminal law, which she hadn't had to deal with much working at a private practice.
In Fox's first year on the court, a "gnarly" trust case landed on her desk. That was out of her scope as an attorney, and Fox said she had to start basically from zero — reading old cases, hornbooks and eventually making sense of the case.
"I thought, oh, this is going to be dreary, dry and horrible," Fox laughs. "And by the time I was done, I thought it was pretty fascinating.
"That's actually what I loved about practicing law and about being a judge as well, is the variety."
Then, there's the families.
"I think if we could get the kids right, that would have a bigger impact in the long term than anything else that we do," Fox says.
Most civil cases that come before the Supreme Court, she says, will ultimately be resolved by money being handed from one party to another. But that's not as important as making thoughtful decisions to improve the lives of children caught in those cases.
The decisions
In writing any opinion, Fox says, the justices have to strike a tricky balance between thinking about the people in front of them and the precedent the decision is setting for people in the future.
On one hand, Fox says they have to consider the immediate effects of a decision — what will this mean for the parties directly involved in this appeal?
"But then also, long-term, you're looking over your shoulder — if I say it this way, what effect is that going to have, you know, in 100 years when they're reading this opinion and saying, 'Fox said this.'"
Often, an opinion may not agree with what the justices themselves believe the outcome should be. But they aren't bound by their opinion — they're bound by state laws and the Wyoming Constitution.
Fox says she also tries to write opinions that make it easier for lower courts in Wyoming to apply the law going forward — like a roadmap they can follow when a similar case comes up. Part of her mission is writing in plain English, avoiding the Latin-ridden legalese lawyers and judges tend to lean on heavily.
She pulls a thick black binder full of grammar lessons from a shelf in her office and starts flipping through the pages. During the pandemic, she says, the court started having virtual meetings where they went over dangling participles, split infinitives or gerunds ("I still don't understand that," Fox mutters).
The binder has printed-out cartoons throughout, which Fox says were worth extra points during the lessons. There's also photocopies of sections from Strunk and White's essential "Elements of Style."
"We had a case, I think it was a murder or an attempted murder victim who was found lying on the bench, or was he laying on the bench?" Fox says. "We spent like an hour discussing that."
The bench
The Wyoming Supreme Court doesn't suffer from the same political divide as its federal counterpart, Fox said. Looking at its recent split decisions, there's no discernible pattern.
Instead of being nominated by the head of state, Wyoming's justices are chosen based on merit, by a committee of three lawyers and three laypeople. The governor has the final say out of three pre-approved candidates.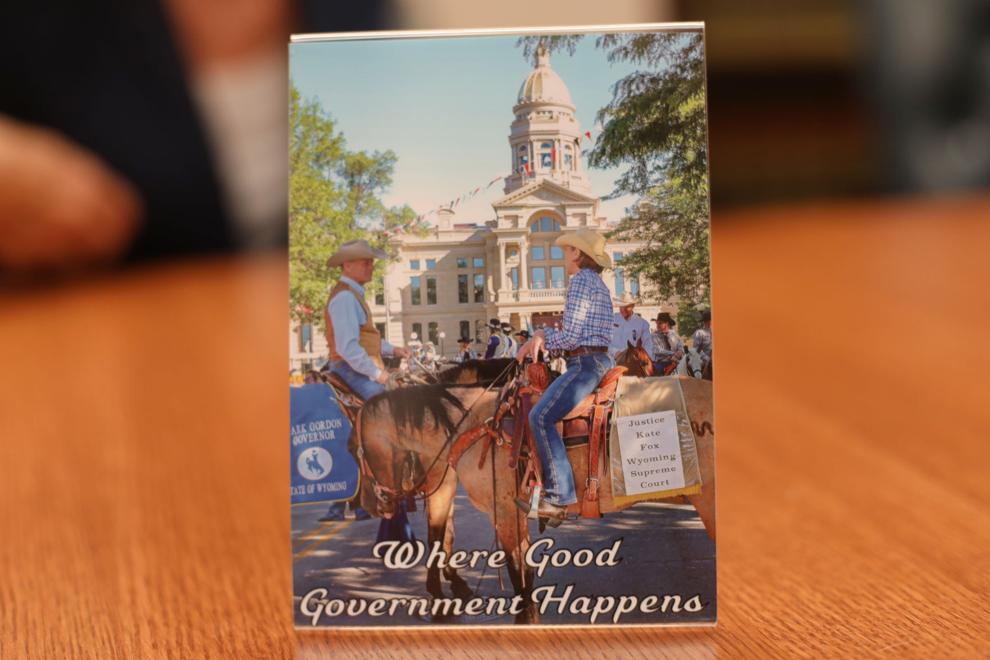 The justices have juicy debates, Fox says, but they're rarely political and mostly have to do with their interpretations of the law.
"We have our differences, but we have huge respect for each other," Fox says. "We learn as attorneys how to argue and not take it personally."
Fox quotes Kite on the importance of diversity on the court — each justice brings a particular set of life and legal experiences, which makes their decision-making more holistic.
"Women do bring a different perspective than men do, just the same way as a lawyer brings a different perspective than a judge does," Fox says.
"And that's good. Definitely being a woman and a mother has impacted how I am as a judge. That's as it should be."
The court has been majority female since Justice Kari Gray was appointed in 2018.
In a hall on the second floor of the Supreme Court building in Cheyenne, there begins a line of portraits of past chief justices. There are dozens of bespectacled men, depicted in black and white. Farther down the hall and into the stairwell, the portraits turn to color. Then, down on the bottom floor by the bathrooms, there's Marilyn Kite.
It's not clear where Fox's photo will go once her four-year term is up (or which photo they'll use — she hopes it's a younger version). There's another display in a different hallway on the first floor, where prominent Wyoming women, including Kite and Fox, are honored.
"There have been several occasions as a lawyer and maybe as a justice where I was given opportunities because, hey, we need a woman," Fox says. "But I also think that I had to be more exceptional than a man to get the same recognition. Maybe that's less true now."
Follow city and crime reporter Ellen Gerst on Twitter at @ellengerst.