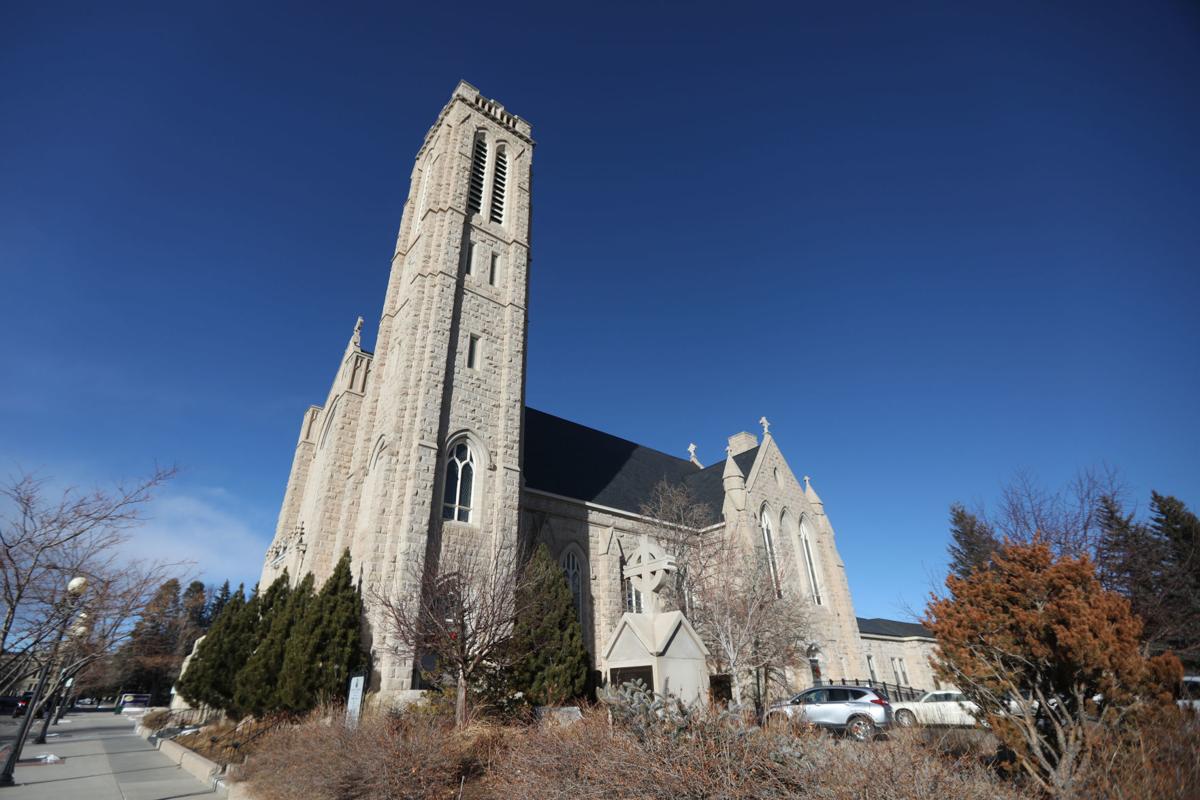 Cheyenne police's follow-up investigation into allegations of sexual abuse by a retired Catholic leader in Wyoming concluded last week, right around the time that another alleged victim of the clergyman came forward in Missouri.
In Kansas City, Missouri, Hart served as a priest for roughly 20 years, before becoming bishop in Wyoming in 1976. He has faced allegations there by more than a dozen men.
Despite the decades that have passed since Hart was in Kansas City, victims continue to come forward. A spokesman for the Diocese of Kansas City-St. Joseph told the Star-Tribune on Tuesday that another victim had come forward recently. In October, the Missouri diocese announced that three more Hart victims were credible.
Hart has for years denied any and all wrongdoing. With the newest victim in Kansas City, Hart has faced public allegations by at least 17 men, at least six of whom say they were abused in Wyoming. Hart faces possible prosecution in Wyoming because the Equality State does not have a statute of limitations.
Cheyenne police initially wrapped up their investigation in August, forwarding recommendations that two unnamed men with ties to the Catholic clergy be charged with sexual abuse. A Cheyenne prosecutor, in a response to a public records request, later confirmed to the Star-Tribune that one of those men was Hart, and the Star-Tribune further reported that Natrona County District Attorney Dan Itzen would handle any prosecution of Hart.
Itzen apparently sent the case back to Cheyenne police in late 2019. A police spokesman previously told the Star-Tribune that the agency was following up with potential witnesses, including priests, and filling out supplemental reports.
It's unclear why that follow-up work took so long. Spokesman David Inman said Tuesday that he didn't know, nor did he know how many witnesses were contacted or if any other victims were interviewed as part of this new inquiry.
He similarly said he couldn't give an opinion of whether the new investigation made the overall case against Hart stronger.
Jeremy Lillig, the Kansas City diocese spokesman, said the church there hadn't been contacted by any law enforcement in Wyoming. Inman said he didn't know if his agency had any contact with other organizations in separate jurisdictions.
It's unclear why the investigation has taken as long as it has. It's been active for longer than Mark Gordon has been governor, for instance. Kevin Malatesta, the previous spokesman for Cheyenne police, said last year that his agency had expected a decision by Itzen much quicker.
Itzen on Tuesday afternoon declined comment.
Hart, who continues to live in a diocese-owned home in Cheyenne, is approaching 90 years old. He faces more than just a criminal case in Wyoming. The Vatican, the seat of power for the Catholic Church, is in some stage of its own trial into whether the retired bishop broke church laws and therefore should be forcibly removed from the priesthood. A spokesman for the Denver archdiocese, which oversees Wyoming, said recently that there was no update on the Vatican's work.