Michael Lee McClure, 26, died during a firefight with officers after breaking into the garage of a West End residence. An autopsy showed he died of a self-inflicted gunshot wound to the head, according to a statement from BPD.
"The fatal injury took place after McClure had pointed a handgun at officers from the Billings Police Department and the Yellowstone County Sheriff's Office who also fired their weapons at McClure. The rounds that struck McClure by law enforcement were not fatal," the statement read.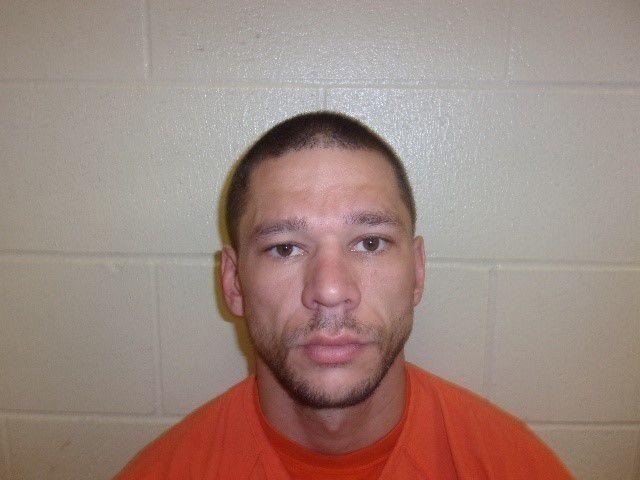 McClure is listed as a transient in law enforcement's local database, Linder said in a Tuesday statement. McClure had an arrest record spanning several jurisdictions, including Washington state.
Also on Tuesday, Yellowstone County prosecutors charged a 31-year-old woman with deliberate homicide by accountability for what they say is her role in the killing last week of 33-year-old Dennis Gresham from Sheridan whose body was found in a van that crashed before the multi-hour standoff.
The woman, Kristy Lynn Chavez, appeared in Yellowstone County Justice Court on Tuesday afternoon. Justice of the Peace Jeanne Walker set Chavez's bond at $500,000.
McClure and Chavez ran away from a van that crashed into a property near Grand Avenue and 43rd Street West on Friday afternoon following a police chase that began in Laurel. Investigators found the body of Gresham inside the van.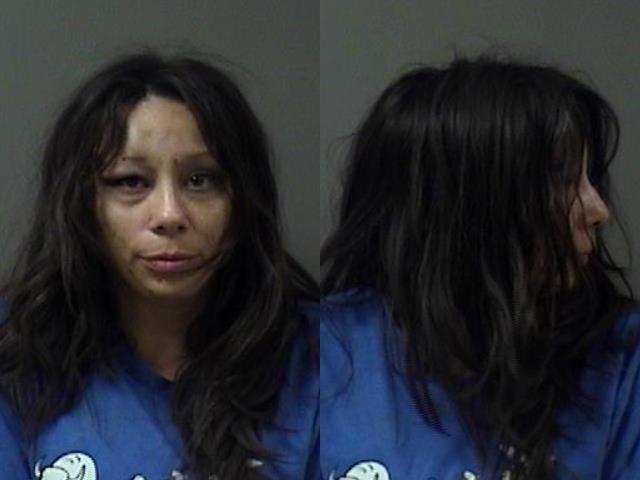 Officers shot Chavez with a stun gun and arrested her. Charging documents say that a Laurel Police Department officer drew his gun and ordered her to get on the ground but she refused and eventually ran before she was arrested. Chavez told the Montana Highway Patrol that McClure had a gun, documents say.
McClure evaded police and attempted to break into several homes in a neighborhood to the north. Armed with a handgun, McClure allegedly fired several rounds into the door of one house in an apparent attempt to gain entry. He eventually found his way into a house on the 4000 block of Ridgewood Lane South.
Police shut down most of the suburban block while attempting to negotiate with McClure both over a cell phone and loud speaker. Negotiations broke down with McClure, and officers managed to enter the attic of the garage where he was hiding.
The alleged murder of Gresham happened in the early hours of Friday at the Yellowstone River RV Resort and Campground near Billings, according to charging documents filed this week by the Yellowstone County Attorney's Office. Chavez and McClure approached Gresham's van at about 6:30 a.m., investigators say.
Linder said in a press release Monday afternoon that his office had no information to indicate Gresham knew McClure or Chavez.
In an interview Monday of this week Chavez told Yellowstone County Sheriff's Office detectives that both she and McClure had guns when they approached Gresham's van. Documents say that Chavez asked Gresham for smokes and a ride, to which he said he didn't smoke and did not give rides.
Chavez told detectives that during an ensuing struggle between Gresham and McClure, Chavez got into the driver's seat of the van, got the keys and began driving away before she heard five gunshots, according to court documents.
The contents of Chavez's interview included in the charging documents don't explain how Gresham's body wound up in the van but mention her recalling tripping over his arm at some point as she moved inside the van as McClure took over driving.
"The defendant told detectives she thought the man was dead after she heard the gunshots," documents say.
Gresham was shot multiple times and also had injuries consistent with blunt force trauma, according to the findings of his Monday autopsy.
The Billings Gazette previously reported that the pursuit started Friday when someone reported to police two people trying to cover a silver van with a tarp in the parking lot of a Laurel business.
Charging documents filed in Chavez's case elaborate on the law enforcement encounter with McClure and Chavez at Wood's Powr-Grip in Laurel. There, investigators say someone called police at about 12:25 p.m. because a suspicious vehicle not supposed to be there was covered with a tarp.
Laurel police talked with McClure, who said a female in the front passenger seat was his girlfriend. An officer told him he needed to leave and as he was trying to confirm McClure's identity, McClure got in the van and started it.
Documents say that an officer tried to get McClure to turn the van off but he suddenly drove away, which set off the pursuit.
Chief St. John told the Gazette on Tuesday that McClure remains a person of interest in a shooting reported April 19. Someone fired several rounds through the door of an apartment on King Avenue East in Billings, one of those striking a woman in the head. The woman survived the shooting, and the investigation into the shooting is ongoing.
Linder wrote in his announcement Tuesday that the investigation is still ongoing, and no further information would be released at this time.
A public defender representing Chavez on Tuesday cited her numerous ties to Billings and the area including family and friends. He requested her bond be set at $5,000, but Justice of the Peace Walker sided with prosecutors who requested a bond of $500,000 due to the nature and seriousness of the events that brought her to court.
The proceedings took a little under five minutes to conclude. Chavez appeared by video from the Yellowstone County Detention Facility where she wore a blue surgical mask that she eventually took off. With her right eye blackened and her hands clasped at her waist, Chavez spoke only briefly to confirm her identity and to tell Walker that she had received the complaint and affidavit.
Chavez is scheduled to appear in Yellowstone County District Court on May 27 at 9 a.m.