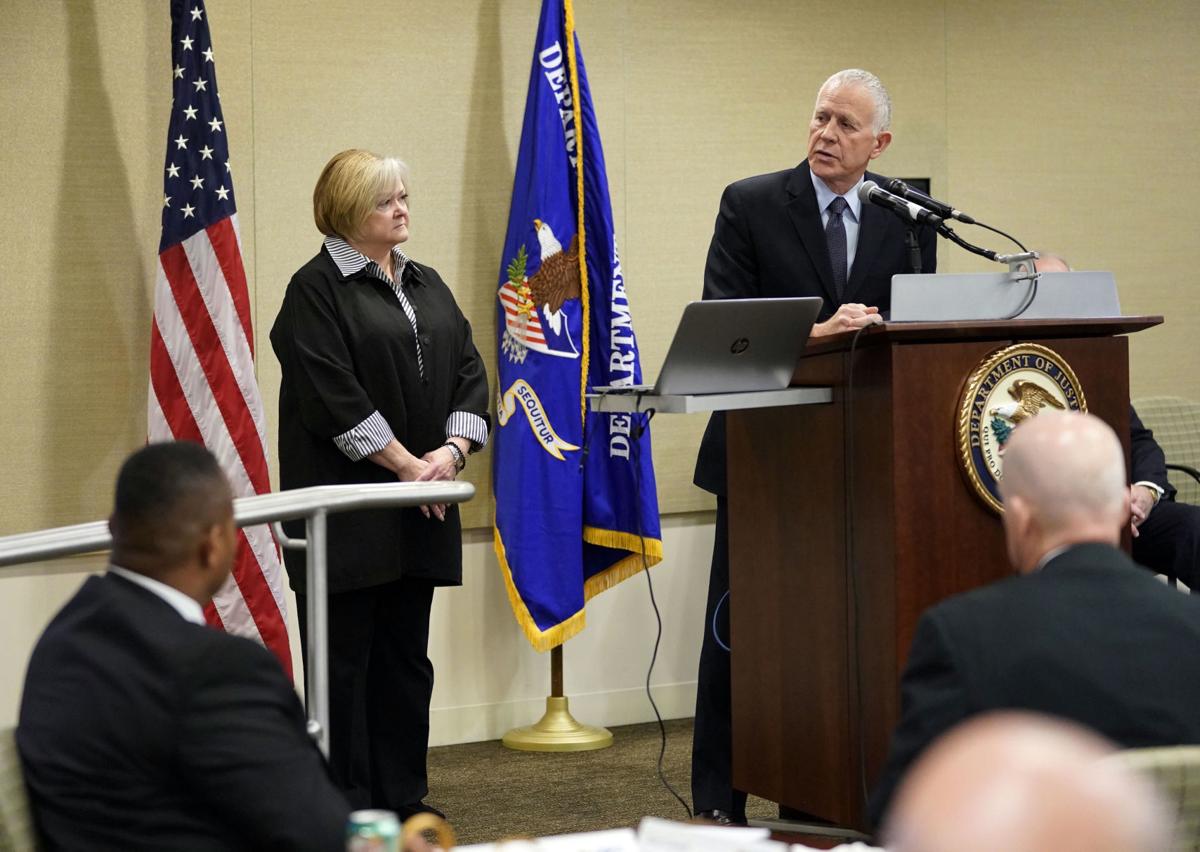 A Wyoming-based task force backed by the United States Commission on Civil Rights is calling on Gov. Mark Gordon and the Wyoming Legislature to take concrete steps to combat discrimination in the Equality State, including the passage of a hate crimes law.
The result of a monthslong investigation into bias crimes in Wyoming, the final version of the commission's long-awaited hate crimes report includes a number of steps for policy makers to take in an effort to better track hate crimes in Wyoming, which is one of just five states without a hate crime law.
Because of the lack of such a law, hate crimes are difficult to track in Wyoming, according to the report, which was released Monday. Without mandatory reporting requirements or the proper training to recognize hate crimes when they happen, hate crimes may not be distinguishable from other violent offenses in state crime statistics.
Despite a national 17 percent increase in hate crimes over the last decade, Wyoming's hate numbers have remained consistently low. That trend, according to the report, is likely due to the fact that such crimes are not being tracked, rather than because fewer hate crimes are happening within the state.
"While Wyoming's few reports may not signal concern over bias-motivated incidents, several reports and anecdotal information indicate otherwise," the report states, citing the 1998 murder of gay University of Wyoming student Matthew Shepherd, the vandalism of places of worship with two gay slurs, anti-Semitic material being circulated in schools, and other incidents of bias around the state. "These events have triggered concerns about the prevalence of bias-motivated activity and hate groups in the state, and have resurfaced discussions regarding the need for strengthened anti-discrimination laws."
The report makes several recommendations including adoption of a statewide non-discrimination law similar to a 2015 ordinance passed by the Laramie City Council. The report also calls on the governor as well as the Wyoming Legislature to pursue mandatory training for law enforcement to better recognize and prosecute hate crimes, establish a citizen oversight board for police misconduct and to make the reporting of bias-based crimes a compulsory act by law enforcement.
The report also calls on school districts to implement clear policies and initiatives to reduce bullying and harassment within the state's school buildings, and to partner with organizations that provide K-12 education on "how to build inclusive and safe schools in which all students can thrive."
"This report is intended to be a tool to help identify and respond to the many issues surrounding implicit bias, hate and policing practices on our communities of color, indigenous, LGBTQ, and other races and ethnicities," the chairman of the committee that wrote the report, Sheridan's Robert Byrd, wrote in a statement. "The Committee concluded that Wyoming law enforcement and State government officials, at every level, need to address issues related to hate crimes in Wyoming. I encourage all citizens of Wyoming, as well as policymakers, law enforcement, community members, and any other stakeholders to read this important report."
While the report listed numerous incidences of potential hate crimes and acts of discrimination that have occurred around Wyoming over the past several years – the defacement of a Catholic church, allegations by Native Americans of police calls not being taken seriously, and habitual discrimination toward the state's LGBTQ community – enacting any type of anti-discrimination legislation has been an uphill battle in Wyoming.
Though some have argued that the Wyoming Constitution already offers sufficient protections for all regardless of color or sexual orientation, the Wyoming Republican Party has generally opposed legislation creating special classes under the law based on one's sexual orientation or gender identity and – in-line with the national Republican Party platform – still opposes areas like same sex marriage, despite the practice being legalized in a 2015 Supreme Court ruling.
While it is unclear whether the report will lead to action by the Legislature, the commission said it would forward the report to members of Congress as well as the Federal Bureau of Investigation in an effort to increase the uniformity of hate crime reporting nationwide, and to allocate funding to help perform those duties.