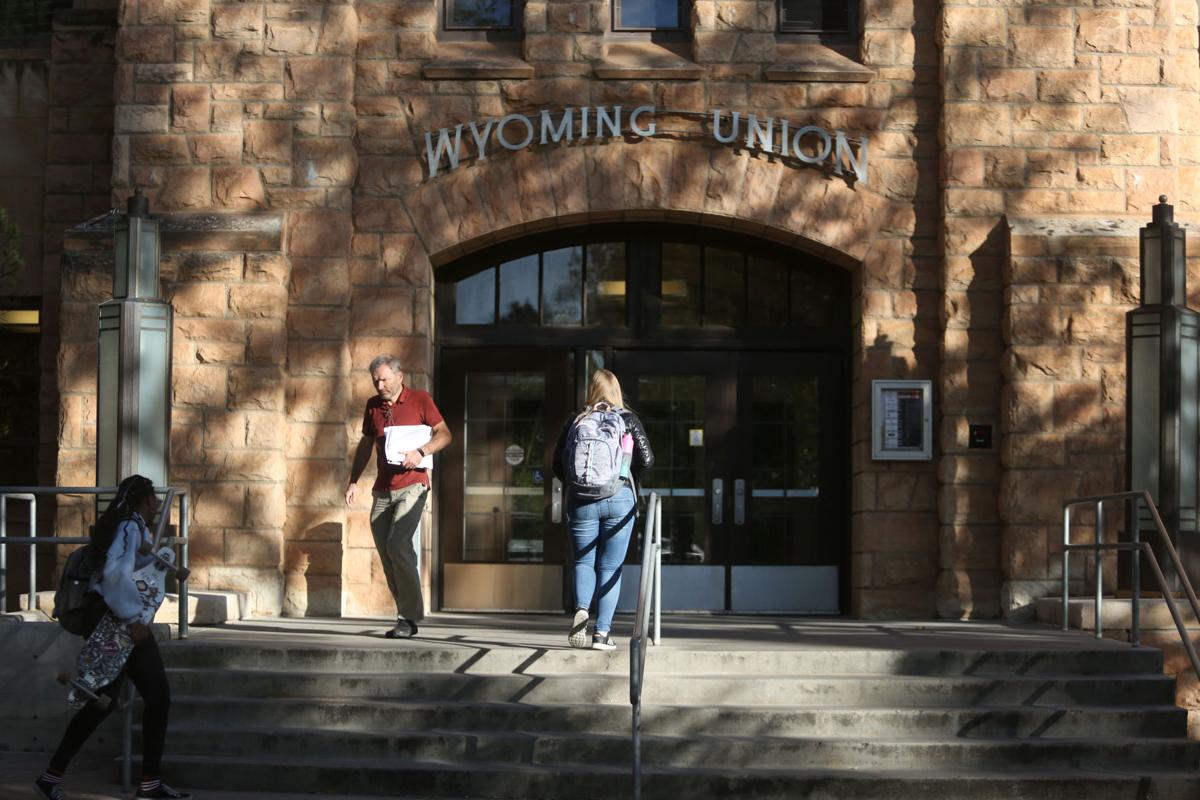 The University of Wyoming will likely appeal a Friday ruling in which a group of Wyoming news organizations largely prevailed over the school in a nearly yearlong effort to obtain records related to UW's decision not to renew former president Laurie Nichols' contract.
"The board has not made a final decision on whether it will appeal, but that is the intent at this point," UW spokesman Chad Baldwin said Monday in an email. "That's all I can say right now."
Albany County District Court Judge Tori Kricken ruled Friday that the vast majority of the records sought by the Star-Tribune and WyoFile should be released, albeit with redactions. Those documents had been withheld after repeated requests by WyoFile and the Star-Tribune dating back to April, just after Nichols was told she wouldn't continue. The news outlets had contended in their lawsuit that those records had been improperly withheld.
The judge also ordered that 18 documents that can be withheld should be described in a detailed log, so the outlets can better understand what the documents are and why they're not being released. The university had previously argued that it didn't have to release such a log.
The Friday order would've forced the release of the documents in a matter of weeks. But in a conference call to attorneys Friday afternoon, Kricken said that the records would continue to be confidential until the University of Wyoming and Nichols can appeal. The former president joined the lawsuit in October and largely joined forces with the university to block the release of the records.
The university is likely to do just that. In an email, university attorney Robert Jarosh confirmed that the board "has not yet made a final decision about an appeal."
Messages seeking comment from Nichols' attorney and from UW's board chairman were not returned Monday. When the board will make a decision is unclear; the trustees have a meeting scheduled for Jan. 22, though no agenda had been published as of Monday.
In an interview with South Dakota Public Broadcasting on Monday, Nichols called the lawsuit "an interesting situation." She steered clear of opining on the litigation and said that UW has 30 days to appeal.
"I don't know what they're thinking at this point," she told radio station of the school's plans to appeal.
The apparently imminent appeal did not surprise Bruce Moats, the Cheyenne attorney representing the news outlets. Moats is the retainer attorney for the Wyoming Press Association, which declined to support the lawsuit.
"I expected it," Moats said. "As hard as UW has prosecuted this case, yeah, it was not unexpected. ... It's unfortunate that it'll drag out and the information will just get older and older, but there's not much that can be done about that."
Star-Tribune publisher Dale Bohren said he similarly wasn't surprised.
"The public is anxious to learn why a popular president was demoted," he said. "But we need to be patient and let the process work because the larger issues, like the public's interest in understanding how our top contracted employees behave in their professional capacities, even at risk of their professional reputations, is a vital point of the judge's ruling with far reaching consequences for every citizen of our state. An indisputable ruling with clarity on the issues in this suit, regardless of the time that takes, will be most important in the long term."
Moats said if an appeal is filed, it will go to the state's Supreme Court, which cannot decline to hear the case. He said he may choose to cross-appeal on the only part of the order that went against the news agencies: that attorney fees charged for examining records were reasonable. The Star-Tribune was charged several hundred dollars for one records request made in the spring.
Moats added that if the university appeals, the litigation would likely stretch on for six to 12 months. But he remained confident that the news outlets will prevail, especially given Friday's ruling, which largely dismissed the university's arguments.
"I can say that we've got a good decision below that will help us with the appeal," he said. "A thorough decision below. It does make a difference."
The Nichols saga has dragged on for nearly a year. Unbeknownst to campus, Nichols and the broader public, UW's board began investigating Nichols in February 2019, and that examination ended just days before top board members flew to Arizona to inform Nichols she wouldn't continue. A source who was contacted as part of the investigation said the inquiry was into the president's conduct.
Even as the investigation was unfolding, the board and Nichols were "marching" toward a contract renewal for the university's first female president, who took over in spring 2016 and was broadly supported for her work to steady a campus reeling from cuts caused by Wyoming's most recent economic downturn.. An email attached to court records suggested that an agreement of some kind may have already been signed before the announcement.
Nichols contract expired June 30. She took over as the interim president of Black Hills State University and was recently announced as the permanent president there. She has maintained, in interviews and in court filings, that she was never given an explanation for why her contract was allowed to run out.
She told the Star-Tribune in a June interview that she was not investigated and did not have an incident with an employee of the university's foundation, as a foundation board member had said.