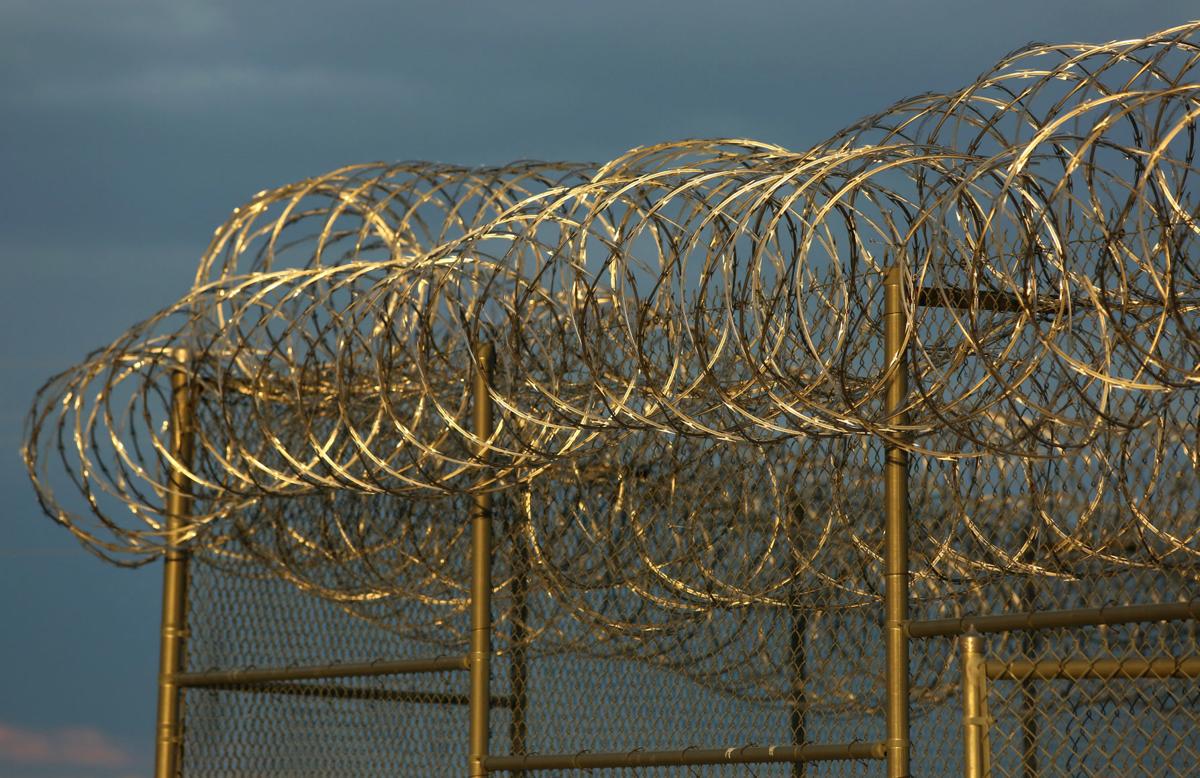 Officials will begin the process next week of testing all prisoners in the state for the novel coronavirus, the Wyoming Department of Corrections announced Wednesday.
No people incarcerated in Wyoming prisons have yet tested positive for COVID-19, which is the disease caused by the novel coronavirus. A staff member at the Wyoming Women's Center, a Lusk prison, tested positive earlier this year and recovered.
Public health officials had by Wednesday afternoon confirmed 1,404 cases of coronavirus statewide and identified 336 additional probable cases. The number of cases in Wyoming has steadily risen in recent weeks, matching a national trend. Nearly 1,300 patients have recovered so far.
More than 133,000 people have died of the virus nationwide. In Wyoming, 21 people have died.
Wyoming is, according to the Corrections Department, one of only two states that has not yet confirmed a positive case among prisoners. The agency said in a Wednesday press release that it will test every prisoner as well as every state and contract employee working in the state's five prisons.
According to agency numbers, there are more than 2,000 people held in Corrections Department institutions. About 200 more people under corrections supervision are also held in county jails and community correctional facilities.
"We want to confirm our zero COVID-19 status," Director Bob Lampert said in the press release. "Due to the recent uptick in the incidence rate of COVID-19 in various communities in Wyoming, we want to be extra cautious. Therefore, we are going to test everybody as soon as we can reasonably do so. Once our baseline is established, we will institute ongoing surveillance testing in the same manner as nursing homes in order to maintain the safest possible living and work environment."
The press release did not indicate how much time prison and public health officials expect they will take to complete the testing protocol. However, in a separate statement to prisoners, Lampert said the department hoped to complete testing by the end of August.
The prison system said in the Wednesday statement that it restricts the size of groups and mandates face coverings indoors and when within six feet of other people. People entering prisons are screened on their way in and family visitation is suspended, though prisoners have access to two free phone calls per week.
Earlier this week, prison officials said they had transported more than 100 prisoners back to Wyoming from out-of-state facilities, a move that is anticipated to save the agency at least some money. Although authorities had planned to begin the transfer in mid-April, inmates did not return until June, the result of precautions taken in response to the coronavirus.
State Health Officer Alexia Harrist said during a Wednesday afternoon press conference that all prisoners returning from out of state had been tested before they arrived back in Wyoming.
Concerned about COVID-19?
Sign up now to get the most recent coronavirus headlines and other important local and national news sent to your email inbox daily.