A Teton County businessman and Democrat who came within a percentage point of winning Wyoming's lone U.S. House seat over a decade ago is running for Senate, presumably against Sen. John Barrasso.
Gary Trauner first ran for public office in 2006, narrowly losing the House race to incumbent Barbara Cubin, who was deeply unpopular at the time. Republican Cynthia Lummis easily defeated Trauner two years later.
But Trauner believes the time is right to get back into statewide politics, saying that Barrasso and Republican policies have failed Wyoming.
"Sen. Barrasso's best idea so far has been to take healthcare away from 20 million people," Trauner said. "Barrasso has been in D.C. for 10 years and maybe it's time for him to come home."
Trauner announced his candidacy last week.
The latest attempt by Republican lawmakers to overhaul American health care received a mixed…
Wyoming has not sent a Democrat to Washington, D.C. since 1976 when Rep. Teno Roncalio was reelected. After Roncalio decided not to run for reelection two years later, Dick Cheney won the open House seat and ushered in nearly four decades of Republican control of the state's Congressional delegation.
But Trauner came close to causing a stunning upset in 2006 when he took on Cubin, who was running for her seventh term under fire for missing votes in Congress. He lost by just 1,012 votes out of the nearly 200,000 ballots cast.
Trauner was an able fundraiser in that race, as he was two years later when Cubin retired and Trauner ran for the open seat. He even drew national Democratic Party contributions, landing himself on a shortlist of candidates seeking to flip Republican seats in 2008. But he was far less successful that year, losing to Lummis by 10 percentage points.
That remains a more impressive showing than many Democratic candidates have generated in Wyoming's statewide races over the years. Following Lummis' retirement last, Democrat Ryan Greene lost his bid for the seat to Liz Cheney by over 30 points.
Liz Cheney, daughter of former Vice President Dick Cheney, won Wyoming's lone U.S. House sea…
But Trauner's 2008 run came at a cost of $1.4 million, 20 staffers and extensive advertising, above and beyond the resources he had in 2006.
Anomaly or advantage?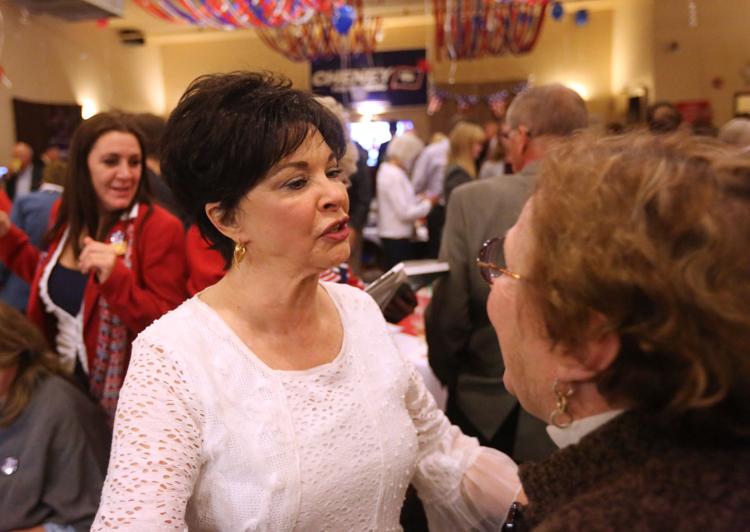 Political observers in the state say the second race is far more telling about Trauner's viability as a statewide candidate than his close loss to Cubin.
"The 1,000-vote spread was a particular and unique race and the subsequent race is the one that any analyst would look at and have to notice a 10-point spread," said GOP consultant Liz Brimmer.
Johnson County Commissioner and Republican party operative Bill Novotny said that the close race against Cubin was solely about the congresswoman's unpopularity. After two statewide contests and facing sustained attacks during the campaigns, Trauner's more of a known commodity now — and not one that is likely to attract a majority of Wyoming voters, he said.
Politics is a blood sport, and sharks will circle at the slightest sign of weakness. But Joh…
"In 2006 people were not voting for him. They didn't know who he was," Novotny said. "They were displeased with an inactive Republican Congress and they were very displeased with their representative who was having trouble showing up for work."
Others say it is not quite so cut and dry and suggest some of the factors that helped Trauner in 2006 may still exist.
Kyle DeBeer, who was executive director of the Wyoming Democratic Party at the time, said Trauner entered the race with a strong personal network that was able to kickstart a level of fundraising that many Democratic candidates in the state struggle to generate.
He also shared a ballot with a hugely popular Democratic incumbent, Gov. Dave Freudenthal, who DeBeer said may have made conservative and moderate Republican voters feel more comfortable voting for a Democrat. Freudenthal was very conservative by Democratic standards and consistently ranked as one of the most popular governors in the country.
"For voters who were asking what might a 'Wyoming Democrat' look like — does it look like a national Democrat? — there was a very clear model of what a Democrat in Wyoming working to represent Wyoming values and Wyoming families might do," DeBeer said.
'No Jon Tester'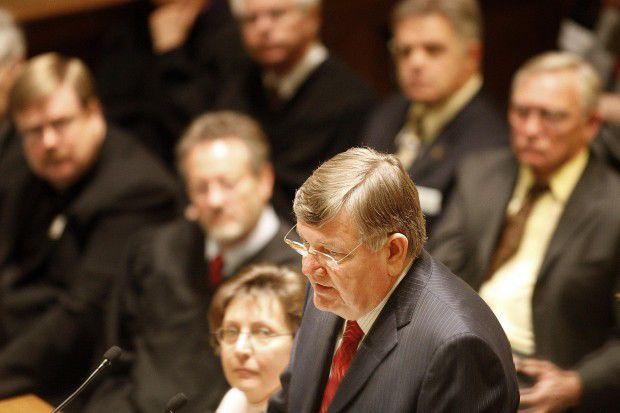 But Novotny said that Trauner decidedly does not fit the mold of Freudenthal or other Democrats who have been able to win statewide office in conservative western states.
"He's no Jon Tester, certainly he's no Max Baucus," Novotny said, referencing the current and former Montana senators, both Democrats in a largely Republican state. "Gary is a very nice gentleman but he doesn't represent the western folksy values that get people elected."
The rumblings of a prospective Republican primary challenge to Wyoming's U.S. Sen. John Barr…
On his website, though, Trauner has emphasized issues with wide bipartisan support, including social security and support for veterans, and bucked some of the national Democratic party's priorities by promising to support the state's "conventional energy" industry and touting the importance of fiscal responsibility.
(Trauner, who founded a local internet service provider in Jackson, also has a section on his support for "net neutrality," a federal policy that bars providers from providing tiered internet access that the Trump Administration is overturning.)
In addition to criticizing Barrasso's stance on repealing the Affordable Care Act and his support for the GOP tax plan, which will significantly cut corporate tax rates, Trauner said his main pitch to voters is that Washington, D.C. is broken and that he can fix it.
Wyoming's Congressional delegation is strongly backing a Republican tax plan that would slas…
You have free articles remaining.
"Those are all good things to be saying when you're in the position of running a race where you don't have a strong advantage in party identification," University of Wyoming political science professor Jim King said.
King added that while the 2006 race may have been an anomaly, it generated significant name recognition for Trauner, which is something many Democrats running for federal office in Wyoming have not had in recent years. Coupled with the 2008 race, King said Trauner has experience traveling the state and practicing the retail politics essential for successful candidates in the Cowboy State.
Wyoming Democratic Party chairman Joe Barbuto said that Trauner, who was born in New York but has lived in Wyoming for roughly 30 years, was a strong candidate and understood the issues important to voters.
"He's proven before that he's willing to do what it takes in a campaign to be competitive," Barbuto said.
One thing that helped Trauner in his 2006 run was support from self-identified Republicans. A group called Republicans for Trauner sprouted up and raised over $20,000 for his campaign. Mark Gordon, a Republican who is now state treasurer and a potential candidate for governor, donated to Trauner.
The contest to replace Gov. Matt Mead was always expected to be crowded. Without an incumben…
But King said that's not likely to happen this time around. Barring an upset in the Republican Senate primary, King said that Barrasso is simply too popular a politician in Wyoming and has engendered none of the resentment that Cubin had by her last run for office.
"Barrasso does not have those types of liabilities and he's got $5 million in the bank," King said. "You are not going to have a Republicans for Trauner if Barrasso is the GOP candidate."
While approval ratings for Barrasso and Mike Enzi, Wyoming's other U.S. senator and a fellow Republican, have fallen since last spring, they both remain above 50 percent. Barrasso had a 53 percent approval rating, with just 26 percent of voters in the state disapproving of his job performance, according to a Morning Consult poll released in October.
Gordon, for his part, has no intention of backing Trauner's Senate campaign.
"Senator Barrasso has been a tremendous champion for Wyoming in the US Senate and I fully support his re-election," Gordon said in a text message.
Bucking D.C.
Trauner emphasized his disdain for D.C. politics in a video announcing his campaign and repeated in an interview that he would not accept money from political action committees run by corporations or hire a Washington polling firm.
But Trauner bristled at a question about how he came to hire Matthew Koos as his campaign manager.
Koos, who graduated from Lafayette College in Pennsylvania four years ago, is currently working for a Democratic House candidate in southern California. He said he is leaving that race to work for Trauner.
"It's irrelevant where he's from," Trauner said. "You need somebody who knows politics."
Trauner served most recently as executive director of the Jackson Hole Lacrosse Club, which he founded two years ago after stepping down as chief operating officer of St. John's Medical Center in Jackson.
He said that his Teton County ties shouldn't count against him, despite the area's reputation as a liberal enclave sometimes out-of-sync with the rest of Wyoming. Trauner said that most people in the region, including his family, work hard and are not wealthy vacationers.
"We've worked every day of our life," he said. "Nobody's given us anything."
(Republicans U.S. Rep. Liz Cheney and Gov. Matt Mead are both from the Jackson area.)
Contested seat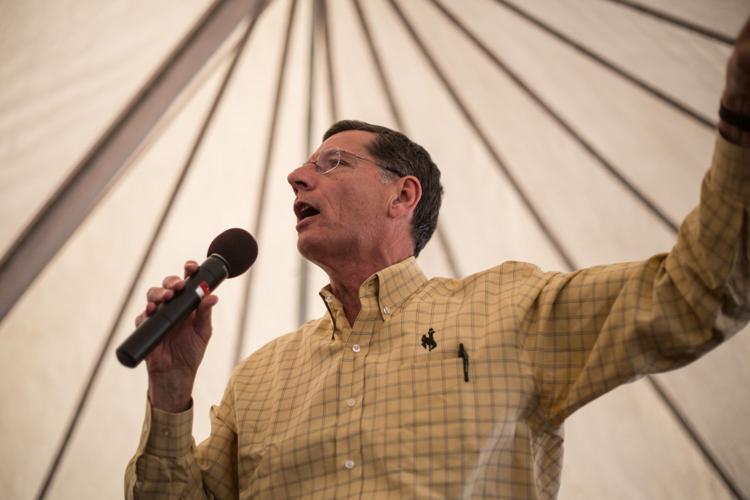 The 2018 Senate race in Wyoming has the potential to be an interesting one. Barrasso is facing possible primary challenges from Jackson investor and philanthropist Foster Friess and Blackwater founder Erik Prince, who does not live in Wyoming. Both were recruited by Steve Bannon, chairman of the right-wing media outlet Breitbart, who is seeking to unseat Republican incumbents he sees as insufficiently supportive of President Donald Trump.
Erik Prince, a prominent security contractor based in Virginia with strong connections to Pr…
Barrasso's team has kept relatively quiet on the possible Republican challengers, but campaign manager Tom Wiblemo, who worked for Cubin during the 2006 race, issued a forceful statement in response to Trauner's announcement.
"Senator Barrasso is proud of his record fighting for Wyoming families to protect their jobs, reduce taxes and stop the energy industry killing policies that Obama and Democrats like Gary Trauner have backed," Wiblemo said in an email. "In contrast, a perennial liberal candidate twice defeated by Wyoming voters pushes more of the same Clinton/Obama policies our state overwhelmingly rejected."
Jackson philanthropist and investor Foster Friess confirmed that he is considering challengi…
But Trauner insisted that he won't be so easily tied to national Democrats and policies. He said his party affiliation shouldn't disqualify him with Wyoming voters. Getting that message across will require talking to voters and listening to their concerns, something the candidate said he plans to start doing in earnest come January.
"It's like, do you really think I'm going to destroy America because I have a 'D' next to my name? Of course not," Trauner said. "My job is to try and make people understand that what I'm trying to do is what people value in Wyoming: freedom, security, opportunity, integrity."
Correction: This story has been updated to reflect the state and year in which Trauner campaign manager Matthew Koos graduated from college.