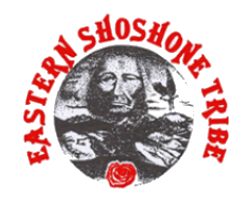 Leaders of the Eastern Shoshone Tribe said they oppose any U.S. Fish and Wildlife Service decision to remove grizzly bears from the endangered species list.
Shoshone Business Council members passed the measure unanimously. They also voted to ban grizzly bear trophy hunting on the Wind River Reservation.
The resolution passed without support or a similar measure from Northern Arapaho tribal members who share the reservation with the Eastern Shoshone.
"The Eastern Shoshone Tribe ... will not permit the State of Wyoming to inflict its policies on Eastern Shoshone tribal lands," the Eastern Shoshone Business Council wrote in a release Thursday. "The leadership on the Wind River Indian Reservation rejected proposals to permit the trophy hunting of wolves on our land when the wolf was delisted from the ESA, and we hold that same position in relation to the grizzly bear."
Eastern Shoshone tribal leaders said federal and state management plans encroach on tribal sovereignty and violate the American Indian Religious Freedom Act.
The U.S. Fish and Wildlife Service has made no decision to propose removal of Endangered Species Act protections from the grizzly bear, said Chris Servheen, grizzly bear recovery coordinator at the U.S. Fish and Wildlife Service.
You have free articles remaining.
Wildlife officials have also not discussed a timeline for delisting.
Northern Arapaho officials said the tribe has no position on the delisting of the grizzly bear.
At the time, U.S. Fish and Wildlife officials said the committee proposal did not mean a delisting for the bear but the writing of a new rule for grizzly bear protection. 
In early September, the Northern Arapaho Business Council announced the dissolution of the reservation's Joint Business Council. The council provided a joint forum for the Arapaho and Shoshone business councils' management of joint tribal assets.
Arapaho officials pointed to their right to tribal sovereignty as a means to dissolve the council.
Eastern Shoshone officials opposed the move and said they did not approve the dissolution of the council. Currently, the two tribes are managing shared assets with separate management teams.
Reach general assignment reporter Trevor Graff at 307-266-0639 or Trevor.Graff@trib.com. Follow him on Twitter @TrevGraff.