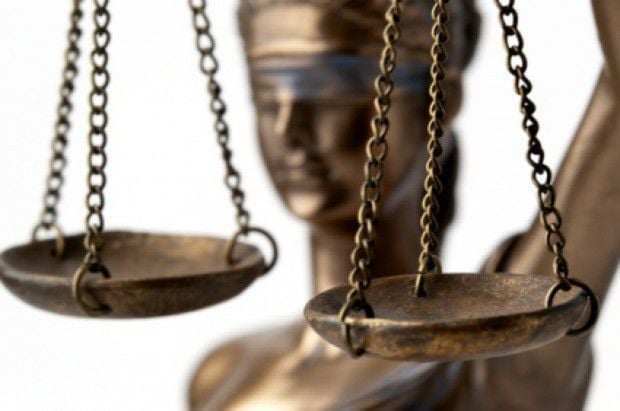 Wind River Reservation leaders came one step closer to potentially removing their top judge on Monday by holding a hearing where she said she was being treated unfairly.
The ouster attempt comes just months after she was sworn in and a couple months after the Wyoming tribes announced they would consider removing Wind River Tribal Court Chief Judge Sara Robinson for unspecified allegations of judicial misconduct.
Robinson is accused of three allegations of misconduct — one for unfair sentencing in a case in which she allegedly had a conflict of interest and two that remain unclear.
In a hearing held by the Wind River Inter-tribal Council, Robinson defended herself against at least one of the allegations while also saying that tribal leaders had abused their power and eroded the checks and balances system in place among the reservation's governing bodies.
An investigative report being used in the process, Robinson said, was "deficient" because it was written by someone with a conflict of interest — a former employee of the Northern Arapaho Tribe — and contained many inaccuracies that she didn't specify at the time.
Northern Arapaho Business Council Chairman Lee Spoonhunter admitted that the person who wrote the report, a Lander attorney, had worked for the tribe but said he was never considered an employee because he worked under a contract as an administrative judge for that tribe's old child support program. Robinson alleged that the lawyer has also completed human resources investigations for the Eastern Shoshone Tribe.
Further illustrating her problems with the report, she said that the lawyer didn't interview her, any witnesses she provided, or review audio and video evidence or other evidence or documents that could help exonerate her.
"This investigation was not an independent investigation," Robinson said. "(The investigator's) personal and professional contacts with the Northern Arapaho Tribe have influenced him in his report."
A Star-Tribune reporter was unable to attend the public hearing but obtained a partial recording of the meeting. What happened beyond the initial half-hour of the hearing — including responses to Robinson's counter-allegations and questions from business council members and her answers — is unclear.
The first complaint included in the report, according to audio of the meeting, centered around a conflict of interest and Robinson allegedly improperly sentencing someone for charges she had overseen as a prosecutor, while also ordering a court employee to conceal issues the employee had raised about Robinson's handling of the case.
The Star-Tribune has not seen the report.
Robinson defended her conduct in the case, alleging that the documents the complaint was based off of were fabricated or had dates that were incorrectly cited.
The Inter-tribal Council — which is made up of each tribes' business councils and oversees programs they jointly manage, including the tribal court — suspended Robinson in late November. The court, which was re-established last year after having been disbanded, oversees civil and criminal cases on the reservation.
Removing Robinson would require the vote of nine of the 12 members of the Inter-Tribal Council.
A spokeswoman for the Eastern Shoshone Tribe declined to comment on behalf of that tribe's Business Council. In a Tuesday email, a Northern Arapaho tribal spokesman didn't address a request for an interview but said the hearing was a chance for Robinson to defend herself.
The council didn't take any action on Monday. A vote to remove or keep Robinson will take place at another time.
During Monday's hearing, Robinson said she had been a victim of a smear campaign that started mere days after she was sworn in, alleging that the court's other two judges, clerks and court employees have conspired against Robinson since she started in August by bringing complaints directly to the Northern Arapaho Business Council.
"They all just colluded," she said.
What's more, Robinson said, tribal leaders were using a disciplinary process for employees — which judges are not, she said — and tribal leaders' involvement in complaints about Robinson from court employees and judges weakened the court's power as a co-equal branch of government.
"There are three branches of tribal government; three separate and distinct branches: our general councils, our business (councils) and joint council, and the court," she said. "The separation of powers between our branches of government really seem to be misaligned. The lines of power that separate each branch and act has checks and balances for each branch of government. They're continually and repeatedly being overstepped."
Robinson, an Eastern Shoshone citizen, previously served as a tribal liaison to the state and has also has worked as a prosecutor in the Fremont County Attorney's office.
She took the job amid previous turmoil on the tribal court. She replaced former Chief Judge Terri Smith, who resigned after she was charged with federal drug felonies.
Smith, who pleaded guilty to single counts each of cocaine distribution and conspiracy to distribute the prescription painkiller oxycodone in August, is scheduled to be sentenced in Cheyenne next year.