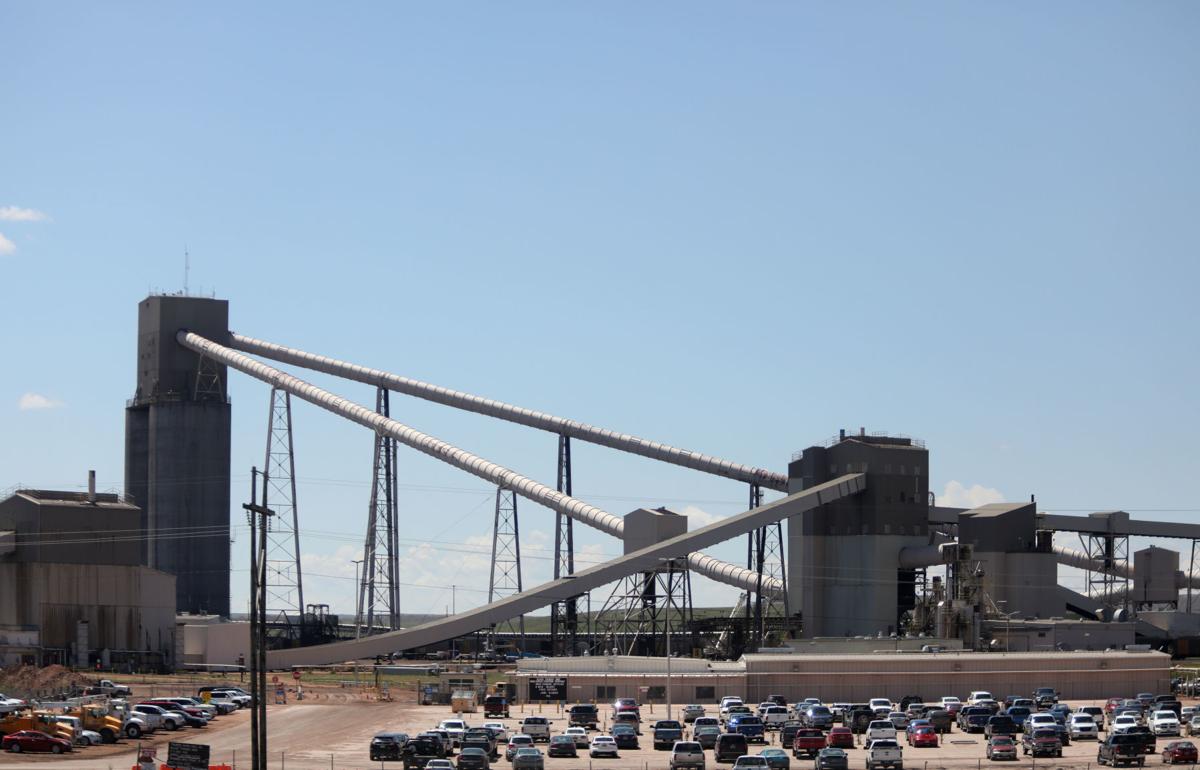 Welcome to the Star-Tribune's Energy Journal, a play-by-play of the past week in Wyoming's wild world of energy. I'm your energy and natural resources reporter, Camille Erickson. Sign up to receive the newsletter in your inbox each week here.
Downturn in coal will likely persist, economist says
Since peaking in 2008, coal production nationwide has been on a precipitous decline. Last year, U.S. production volumes reached their lowest since 1975, according to an analysis released Thursday by the Energy Information Administration. A decade ago, in the heydays of the Powder River Basin, Wyoming's coal epicenter produced over 400 million tons of the commodity. Last year, the basin's mines pumped out much less, just 267 million tons.
Most Wyoming lawmakers and industry leaders have come around to admitting there's a problem. Cheaper electricity alternatives, like natural gas and renewables, have gradually bullied coal out of its preeminent position in the electricity generation market. Public concern over coal's contributions to greenhouse gas emissions has metastasized. Utilities have started setting retirement dates for most aging coal-fired power plants nationwide. 
The state probably won't be able to shake this structural decline, according to analysis by University of Wyoming economist Rob Godby. The professor serves as the associate dean of the Haub School of Environment and Natural Resources and deputy director of the Center for Energy Regulation and Policy Analysis. He's been tracking Wyoming coal production patterns for several years.
Fifteen years ago, coal was responsible for generating about 50% of the country's electricity. Last year, coal's contributions were half that amount. It's a shift Godby called a "seismic shock."
The latest financial outlook compiled by the state's Consensus Revenue Estimating Group in May also warned this decline will only persist and will be exacerbated by fluctuations in electricity demand caused by the COVID-19 pandemic. 
State experts reduced early projections for Wyoming 2020 coal production by 25%. The group also predicted mineral severance taxes from coal will bring in approximately $151 million in 2020, nearly one-fifth less than what the state collected last year. 
Slumps in mineral production translate into less tax revenue for Wyoming, a state deeply dependent on extractive industries. Revenue from energy affects nearly every resident of Wyoming, flowing into the state's general fund, schools and basic infrastructure.
Coal also provided dozens of small communities across the state with economic activity and employment. The sector provided 9,500 direct and indirect jobs, according to Godby's analysis. If you count the workers responsible for transporting coal in the rail industry, the number of jobs jumps to 13,000.
About 2,200 jobs could potentially be lost this year due to current conditions; it's a loss that could affect approximately 5% of households in the Powder River Basin, according to the economist's analysis.
To Godby, the state needs to commit to a transition plan, which includes supporting smaller, coal-dependent communities hit particularly hard from the downturn, while also promoting rigorous economic development. That's the bottom line, he said.
"Coal mining is part of Wyoming's identity, but it's going away, so how do we change?" Godby asked. "It won't be easy." 
A proposed revision to coal investigation rules proposed by the Office of Surface Mining Reclamation and Enforcement was met with strong public opposition during a one-month public comment period. The new rule would restrict citizen participation and compromise the integrity of coal mine oversight, opponents wrote in comments. Many went so far as to urge the federal government to withdraw the proposed rule.
The United Mine Workers and the United Steelworkers unions representing U.S. coal miners petitioned a court to order the federal government to protect workers from the coronavirus.
The Public Service Commission plans to publish a draft of the rules for SEA No. 0074, a new law which requires utility companies to undertake a "good-faith effort" to sell coal-fired power plant units before retiring them.
Coal supplier Contura Energy announced late last month it has severed all ties with the Powder River Basin, leaving the permits of two mines with a new owner. But a landowners group has asked state regulators why no public notice or comment period was provided.
Wyoming Sens. John Barrasso and Mike Enzi introduced legislation to both amend and extend the collection of the Abandoned Mine Land Reclamation fee. The bill would allow the government to collect fees, albeit at a reduced rate, for seven more years, through 2028.
The Albany County Planning and Zoning Commission will continue to discuss proposed wind development regulations at an upcoming meeting on July 10. Renewable energy company ConnectGen is working to secure permits to build a 504-megawatt wind farm south of Laramie. The additional regulations, if adopted, would "essentially kill all wind development" in Albany County, ConnectGen Outreach Manager Deby Forry said. (via Laramie Boomerang).
Another UW study researched the effects climate change has on mule deer migration. The team found more droughts compromise the animal's food resources. "This research shows that climate change can alter the underlying distribution of food resources by compressing the time when optimal forage is available, which reduces the benefit of migration," lead researcher Ellen Aikens told the university. "This work highlights an emerging threat to migratory mule deer and likely many other migratory species."
West Texas Intermediate (WTI) $38.84, Brent (ICE) $41.51
Henry Hub $1.45, Wyoming Pool $1.36, Opal $1.40
U.S 283 (-17), Wyoming 1 (-0)
Quote of the week
"I'm worried. Are they cutting so deep that it's going to affect public safety? Because about three more miles, whatever caused that derailment, if that would have happened in downtown Rock Springs, that would have been a disaster."
Concerned about COVID-19?
Sign up now to get the most recent coronavirus headlines and other important local and national news sent to your email inbox daily.