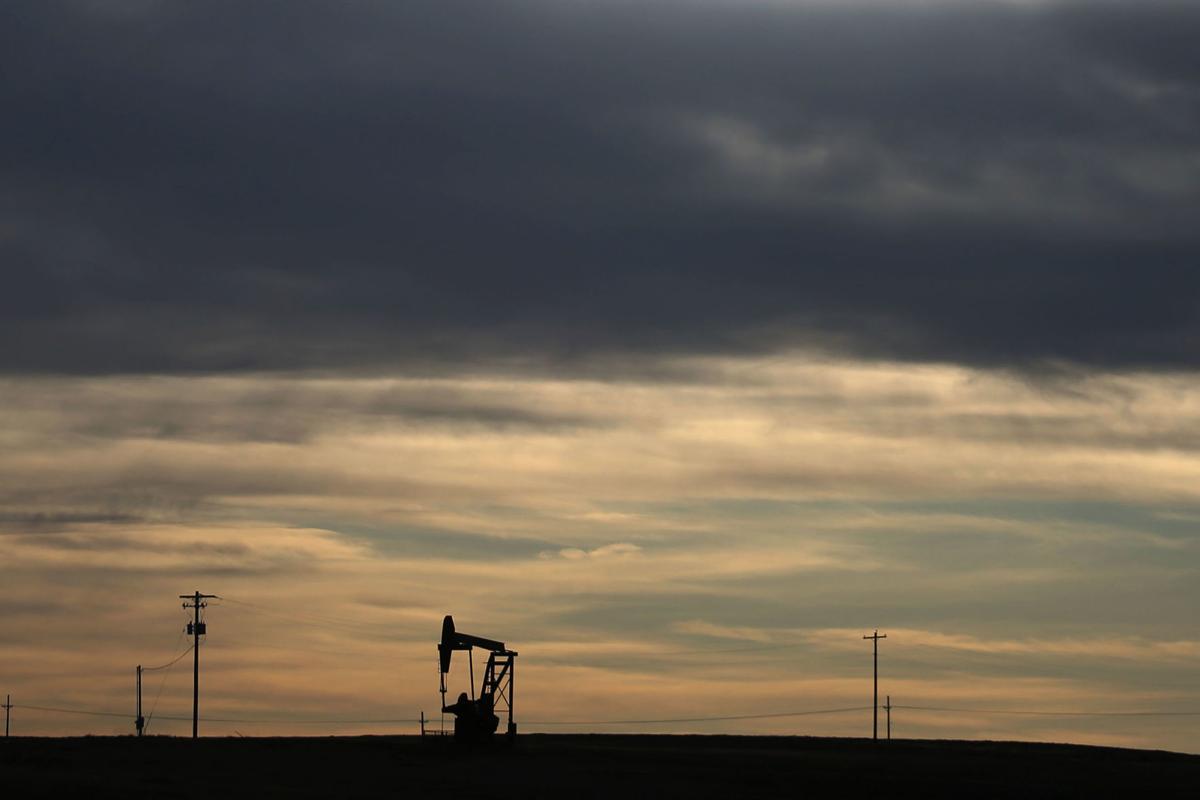 Welcome to the Star-Tribune's Energy Journal, a play-by-play of the past week in Wyoming's wild world of energy. I'm your energy and natural resources reporter, Camille Erickson. Sign up for the newsletter here.
In March, I will be publishing the 2020 Energy Journal, a special section all about technology and innovations in Wyoming's energy industry. Have ideas on who or what should be featured? Please reach out at camille.erickson@trib.com or 307-266-0592. Thank you for your support!
Oil and gas regulatory change showing promise
A new rule designed to ease the unprecedented number of drilling applications received by the state and level the playing field for oil operators may already be making a difference, recent data shows. 
In January, the Wyoming Oil and Gas Conservation Commission received 362 applications to drill — an 87 percent decrease compared to the same month the year before and a 60 percent decrease from December. 
Supervisor of the commission Mark Watson remained cautiously optimistic in his response to the new numbers.
"It's too soon to tell, but we're already seeing permits drop off by a large percentage over the previous year," Watson said.
Operators are likely still digesting the new rule, he added.
An oil and gas company has to file a permit application, or APD, with the Oil and Gas Conservation Commission before extracting minerals from leased land in Wyoming. Before the commission changed its rules, operators would often attempt to obtain permits for the maximum number of wells allowed under the statute, usually seven or eight, in order to gain as much control over a drilling and spacing unit as possible, explained Mark Watson, Oil and Gas Conservation Commission supervisor.
In just three years, the commission received almost 67,800 drilling permit applications from oil and gas operators. But the rate of drilling activity did not keep up with the number of applications flowing in.
The changes to the commission's rules aimed to curb the deluge of applications by letting a company file just one permit application for the entire drilling spacing unit (an area of development), as opposed to every possible well within that unit. Wyoming calls itself a "first-to-file state," meaning the first developer to apply and receive a permit over authorized spaces in a drilling spacing unit becomes the "operator." 
"If they're an operator of a unit, you don't have to submit additional APDs for wells," Watson said. "They just need the one."
The new rule, which went into effect in December, also gives other working interest groups an opportunity to challenge a reigning operator.
They can now do so within 30 days after receiving a horizontal well application notice. An inactive operator suddenly risks losing its right to drill after the expiration of its permit. Other owners eager to work the land have more opportunity to compete.
"It makes it a lot better," Erich Schmidt, an engineering supervisor at True Drilling, said of the new rule.
Schmidt had witnessed some companies swooping into Wyoming, securing as many permits as possible and not drilling. 
"Some companies thought they could file a thousand drilling permits, lock up land and then try to sell it — that formula isn't working any more," Watson said. "Companies are now finding, if they are going to make money, they are going to have to drill a well."
Watson introduced modifications to the permitting rule to encourage drilling, curb the influx of permitting applications and ultimately "level the playing field" between operators and mineral owners of all sizes.
"The whole goal here is to get as many wells drilled in Wyoming and to generate as much revenue for the state," said Howard Cooper, president of Three Crown Petroleum LLC. "What we want to prevent is companies that don't really want to drill come in and they file thousands of permits and they don't do anything, and the drilling isn't getting done. That's one thing that happens." 
Campbell County Commissioners voted unanimously Tuesday to approve the payment plan with Navajo Transitional Energy Company, or NTEC. The Navajo Nation-based firm will pay over $40 million in outstanding production and property taxes accumulated by the former owner.
State lawmakers advanced a pair of bills drafted in direct response to the bankruptcy of coal operator Blackjewel and others in the Powder River Basin: 

House Bill 132 would add an anti-retaliation requirement to protect employees who choose to file a claim. 
House Bill 181 would permit the state attorney general's office to step in and offer counties its support to legal efforts against bankrupt companies. 

Johnson County settled a multi-million dollar property tax dispute with energy companies Carbon Creek and Powder River Midstream (via Buffalo Bulletin). 
One bill up for debate during this year's legislative session could change the game for those in Wyoming's oil and gas business. House Bill 14 proposes to revise the terms under which permitted oil operators negotiate with non-leasing mineral owners within a drilling spacing unit, or an area designated for development.
Controversy over wind turbine blades in Casper's landfill is overblown, according to Casper Solid Waste Manager Cynthia Langston. As companies replace aging wind turbines, blades are being buried in stacks at a handful of landfills, including Casper's. The blades have swept Casper into a national discussion around renewable energy, waste and environmental responsibility.
Wyoming Department of Environmental Quality called for three ozone action days last week, and another Sunday, in response to weather conditions that could generate high levels of the air pollutant in the Upper Green River Basin. 
West Texas Intermediate (WTI) $53.78, Brent (ICE) $59.31
Henry Hub $1.98, Wyoming Pool $1.77, Opal $1.79
U.S 791 (+1), Wyoming 21 (-1)
"Truly, those turbine blades are the most inert, non-problematic waste we're accepting."
— Casper Solid Waste Manager Cynthia Langston
Be the first to know
Get local news delivered to your inbox!