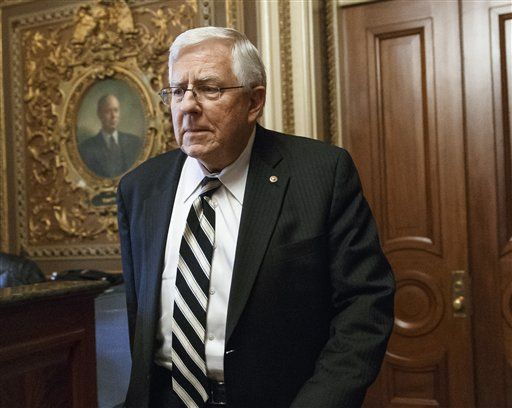 Senate Republicans on Tuesday introduced legislation that's a precursor to repealing much of the Affordable Care Act.
Passage of the measure would allow a detailed follow-up repeal bill to pass through Congress without fear of a filibuster by Senate Democrats. Tuesday's measure doesn't contain policy language.
U.S. Sen. Mike Enzi of Wyoming introduced the measure in Congress' upper chamber Tuesday, according to a statement from the Republican's office.
"Today, we take the first steps to repair the nation's broken health care system, removing Washington from the equation and putting control back where it belongs: with patients, their families and their doctors," Enzi said.
Repealing President Barack Obama's signature health care law is the top priority of President-elect Donald Trump and his GOP allies on Capitol Hill.
The measure directs top congressional committees to cast votes to assemble the repeal legislation by Jan. 27. That means there's no time for trying to add legislation to replace Obamacare.
The measure is officially called a budget resolution. Senate debate begins this week and the House is likely to follow next week.
Enzi is chairman of the Senate Budget Committee, and the Obamacare repeal is included in a budgeting process called reconciliation.
The measure provides money necessary to accommodate future legislation to repeal and replace the ACA. Enzi and the House Budget Committee chairman can adjust the amount as needed to accommodate patient-centered health care reform bills in the future, Enzi's office said.
"Americans face skyrocketing premiums and soaring deductibles," Enzi said in the statement. "Insurers are withdrawing from markets across the country, leaving many families with fewer choices and less access to care than they had before – the opposite of what the law promised."
Be the first to know
Get local news delivered to your inbox!