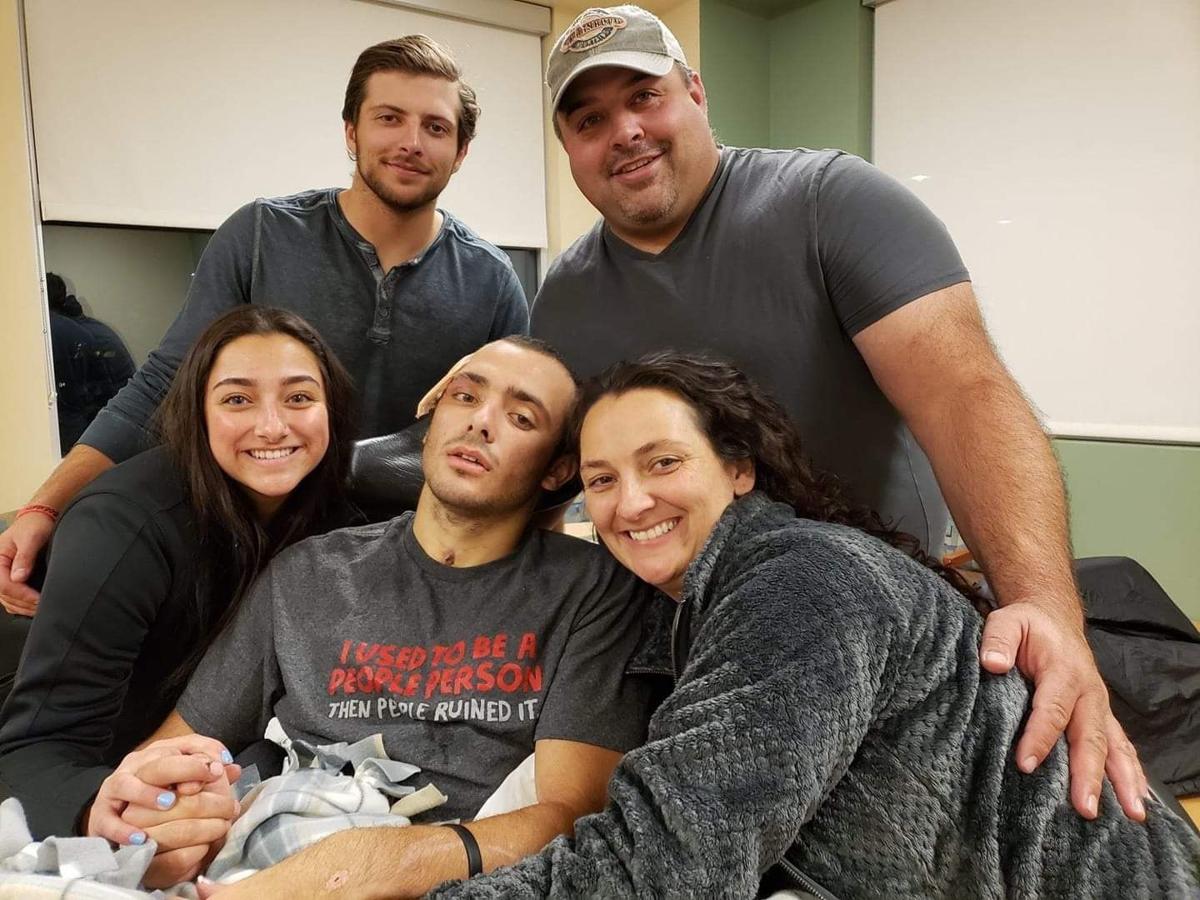 Seems like only yesterday that a 9-year old Ethan Asher trotted onto the field for a rec league football game in Cody. Ethan was always the smallest kid on the field back then.
On the first play against the Titans, he squared up against a young man large enough for Tiffani Asher to question his age. Her motherly instincts caused her to question whoever put Ethan in such a predicament.
Upon the snap Ethan burst out of his stance and ran through the daunting opponent. He ran through another defender, and another. He didn't stop until the whistle. In that instance Tiffani realized football was more than just a game to her youngest son. There was an internal fire — a furious desire for the game.
That same boy stood on the sidelines of War Memorial Stadium as a high school freshman and watched his fellow Powell Panthers lose to Star Valley in the 2016 state championship. The fiery competitor, in shoulder pads small enough to fit, turned to his freshman teammates. He proclaimed they'd return to the University of Wyoming's Jonah Field and play Star Valley in the championship game in their senior season. They would overcome whatever hurdles were placed in their way to accomplish their dreams.
Ethan Asher's vision came to fruition. Powell's remarkable late-season run has the Panthers in this year's state championship game. Ethan, meanwhile, has spent the season hundreds of miles away playing the biggest game of his life. The senior quarterback's truck rolled on his way to school the Tuesday before Powell's season opener. He was stabilized in Powell, then life-flighted to Billings, Montana, where he underwent numerous surgeries and spent over a month. He's stayed nearly the past month in Denver, spending countless hours rehabilitating while his team's carried Ethan's No. 3 jersey out to every game. Their years-long vision culminates on Friday, albeit without Ethan under center.
"Ethan has such a big impacting role with our team," Powell head coach Aaron Papich said. "After what happened, we had the confidence and we knew that this is what he wants us to do. Because he's working hard right now. He's battling every day so we need to battle every day. He's come so far and that's helped our team push."
* * *
It wasn't supposed to be this way. Not with Ethan on the sidelines. These events have caused the Asher family to consult their own patience in faith through a trying journey that began on Aug. 26.
Tiffani can remember every detail of that day. Her husband, Andy, was fixing an askew doorknob as Ethan walked through the doorway. Ethan looked back and yelled, "I love you!" Tiffani said she loved him, too.
The next time she saw her youngest son he was in the emergency room at Powell Valley Healthcare. She stood in the same ER she'd been in five months earlier, when her father passed away after suffering a heart attack. She remembered the doctors frantically trying to save her father. This time she found peace in the tranquility of her surroundings.
"It was calm, nobody was running," Tiffani said. "We had that peace that Ethan was going to be OK."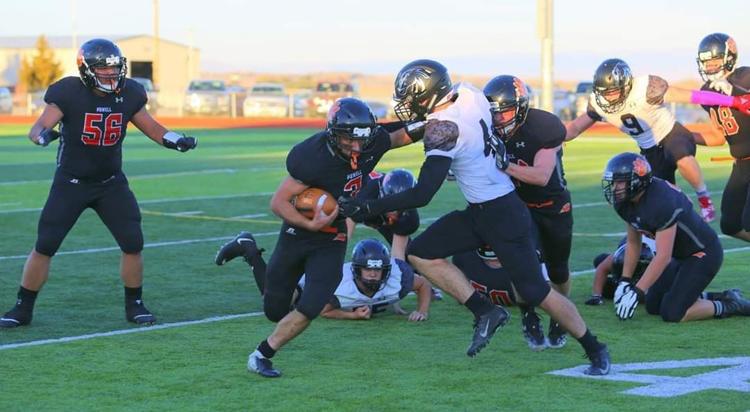 Doctors stabilized Ethan and put him on a helicopter bound for Billings. The Asher family, including Ethan's older brother Brooks and younger sister Payton, loaded into various vehicles and drove after. They all prayed on the way, calmly and peacefully.
"From the very beginning we just never felt it was really as bad as it was," Tiffani said. "The peace that passed through us all, to live it, it was really surreal. It started in the ER with the doctors and EMTs that didn't let him go at all. It was bizarre."
Ethan underwent two surgeries upon arrival at Billings. Doctors needed to repair a tear in his aorta and stop the swelling in his head. Those operations lasted hours. Ethan was then taken to the ICU and monitored overnight. The Ashers awaited an update through sleepless hours when a doctor finally stepped forward in the morning. Tiffani remembered the doctor alternating his gaze between the family, the chart and Ethan. Eventually the doctors said this was something new. It was time to develop a plan.
A plan? Tiffani thought. Shouldn't they have anticipated the next step? Then came the realization.
"Nobody in that hospital thought he would make it through the night," Tiffani said. "They were just trying to make him comfortable."
Doctors then ordered an MRI. They found Ethan's spinal cord was severed and that the young man's brain had begun sinking due to pressure from the spinal cord. They told Tiffani and Andy that their son would never walk again. The Ashers relied on faith and trusted that God's work wasn't complete.
During the four-hour operation, doctors found Ethan's spine had been severed but remained whole. Another touchdown, another miracle.
After spinal surgery came a tracheostomy to clean Ethan's lungs. Then came a dental cleaning because Ethan had been experiencing spiked fevers. Doctors ensured the family there was no infection. On Sept. 12 Ethan underwent his last surgery — repairing a broken clavicle. Doctors didn't plan on that operation because they didn't think he'd need it.
Ethan spent those operations in a medically-induced coma in order to give his body a chance to heal. His eyes opened in the coma's second week. Still sedated, his vacant gaze stared forward.
"When I think back of Billings, that is terrifying as a parent," Tiffani said. "He's just looking through you. It's just an empty feeling. It's hard to watch."
They continued to pray daily. "Let him wake up and give us our boy back," Tiffani remembered them praying.
You have free articles remaining.
***
Ethan's eyes opened on Sept. 22 in Advanced Care, days after the Panthers suffered their first loss of the season. The Panthers won the following Friday. That next morning Ethan's eyes traced his father walking around the room. Tiffani and Andy left for lunch shortly after, having been told it was time for nurses to give Ethan his medication and sponge bath. A nurse came running down the hall after them and told them, "He's awake."
Tiffani and Andy ran back to their son's room. Tiffani remembered hovering directly in Ethan's face. The nurse asked Ethan if he knew who that was.
Tiffani asked Ethan if he felt healthy enough for a hug. He agreed. They hugged for the first time in weeks. Tiffani started to let go before Ethan spoke again.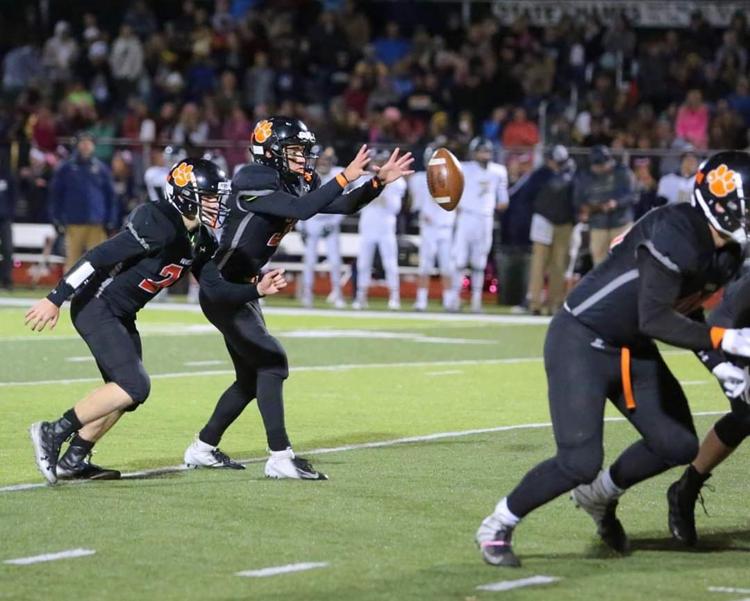 Tiffani backed into the hallway while Andy moved toward his son.
"I bawled like a baby and the nurses held me up because I just wanted to crumble," she said. "We waited for a month for him to just say something."
Their harrowing ordeal came full circle. The last thing Ethan said before leaving for school was the first thing he told his mother after waking up. Another miracle and possibly the biggest touchdown of his life.
That was an example of what Andy has called "Little God winks." That's their phrase for the incremental steps in Ethan's progress. That one brought their son back to them.
Ethan moved out of Advanced Care and to Craig Memorial Rehab in Denver on Oct. 8. There he's undergone intensive physical therapy sessions. Doctors instructed them how to stretch Ethan's body while he retains no feeling from his rib cage down. Part of his recovery's included speech therapy and music therapy, helping ease his brain back to strength.
The doctors there have been optimistic and helpful. They told the Ashers that Ethan has a 2-percent chance of walking again.
"Even in that moment Andy and I said, 'Yeah, we'll see about that,'" Tiffani remembered. "We believe he'll be back and walking again. What that looks like time-wise, that's not our call."
***
Ethan's love for football has proven therapeutic once again.
He's found a way to stay current with his Panthers since his re-awakening. He's listened to Powell's past four games. He was even able to watch his teammates' 21-17 loss to Jackson on a laptop. During that game he commented how the line wasn't holding (Tiffani chuckled how that was typical Ethan) and pointed out where the defense was vulnerable. When asked if he remembered his notes after the game ended, Ethan couldn't. Listening to last Friday night's semifinal game against Cody brought complications. Ethan's blood pressure sky-rocketed as the Panthers clung to a fourth-quarter lead. They had to turn the game off.
"He feels it and he still has that emotion behind it," Tiffani said of Ethan's relationship to football even now.
Tiffani has sparingly made it back to Powell for games. One was homecoming where she stayed long enough to watch daughter Payton walk out as junior attendant during halftime. She left before the Panthers preserved the 20-7 win.
Strangers across the region have reached out to the Ashers since hearing about Ethan's accident. Various high schools, teams and businesses in Wyoming held fundraisers throughout the fall with money donated directly to the family to help combat the growing medical bills. The #EthanStrong movement was born out of that. There's also been the letters, notes, and messages sent from all over the Front Range.
"We've been brought to our knees and tears more by what's gone on throughout this state," Tiffani said. "It drops us to our knees. We're not worthy. We've been waiting for what God's going to do.
"And, see, just the fact that he made it off the scene is a miracle. The fact he made it through the night is a miracle. His spinal cord intact was a miracle. God is who He says He is."
Ethan's continued to make progress every day. His recovery's included multiple steps forward with the occasional step backwards. He's said that he wants to watch the Panthers in the state championship against Star Valley — the game he could remember predicting at 14. Whether he can depends on how much stimulation he can take when he starts his day Friday. They all hope he's up to it. After all, he was so excited about this season that he started football workouts as soon as basketball season ended in March.
He's shown glimpses of that true Ethan during his therapy sessions. Good enough for doctors to set a timeline for his return to Powell in January. That's inspired the Ashers. They know their impassioned son is on the verge of another metaphorical play.
"Once that part of Ethan comes into the picture, there won't be any stopping him," Tiffani said. "He'll be like that kid against the Titan."
Super 25 2018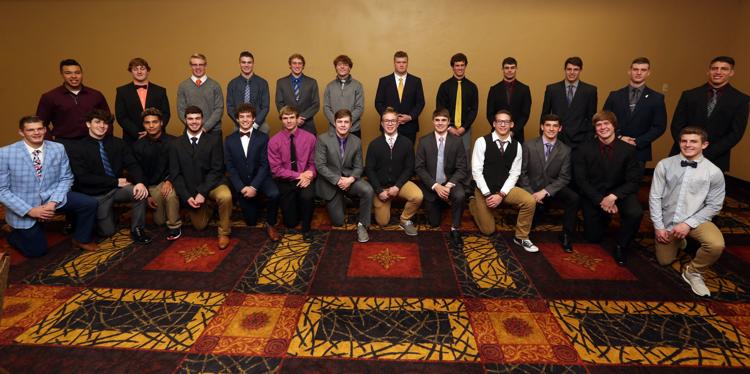 Super 25 2018 Bentley Johnson Cokeville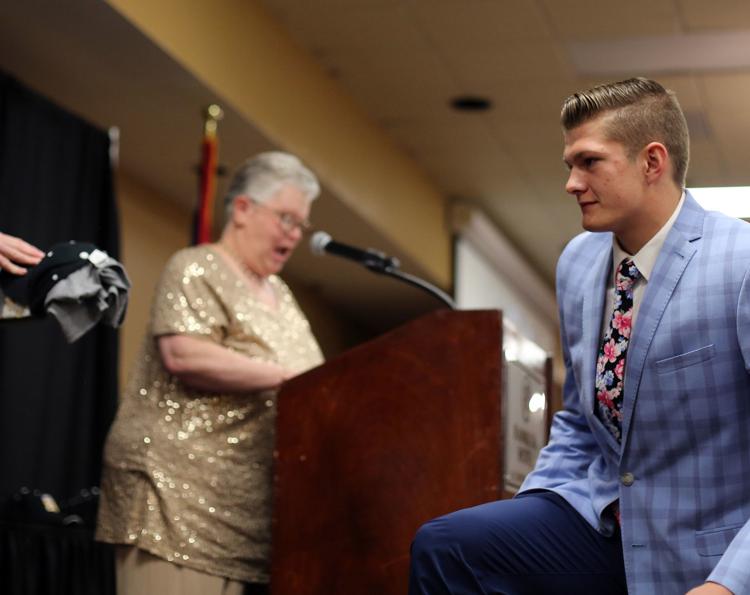 Super 25 2018 Brock Spiegelberg Kelly Walsh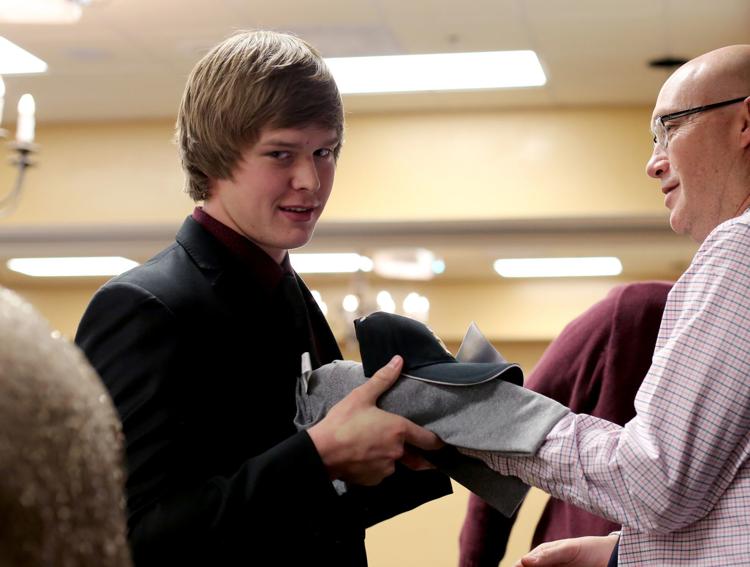 Super 25 2018 Bryan Lemmon Torrington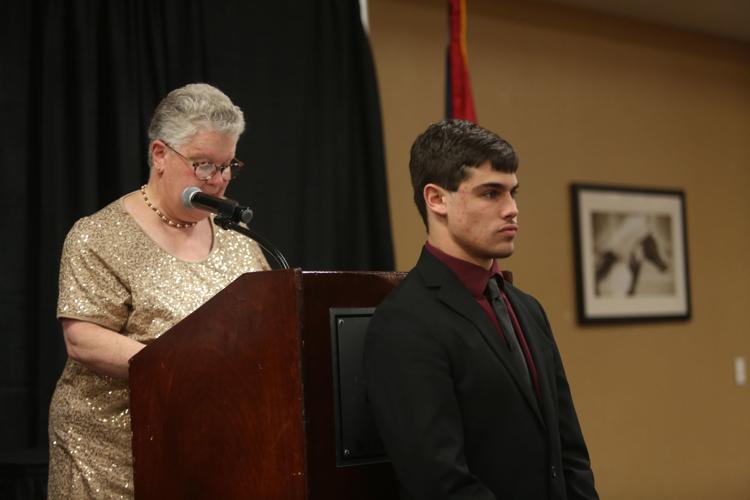 Super 25 2018 Chase Brachtenbach Natrona County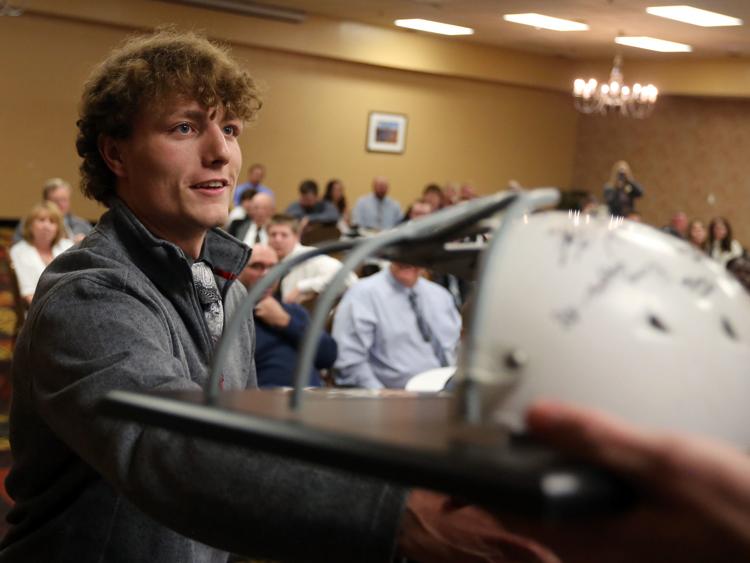 Super 25 2018 Chase Merrell Star Valley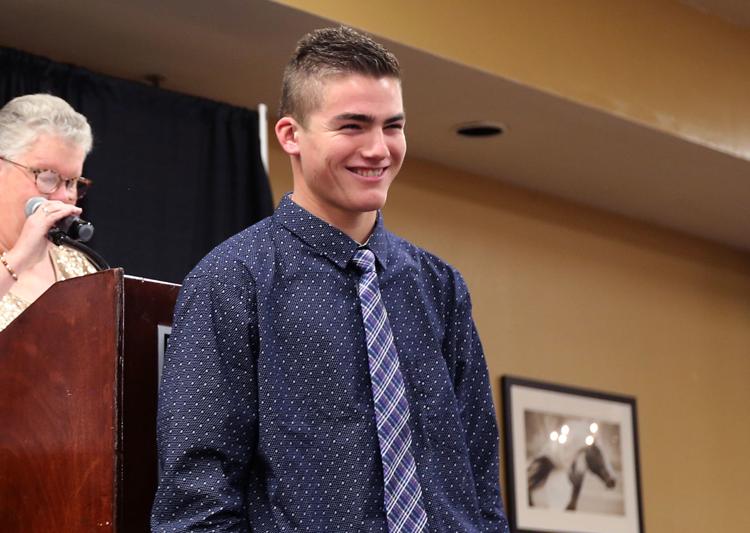 Super 25 2018 Colby Rees Mountain View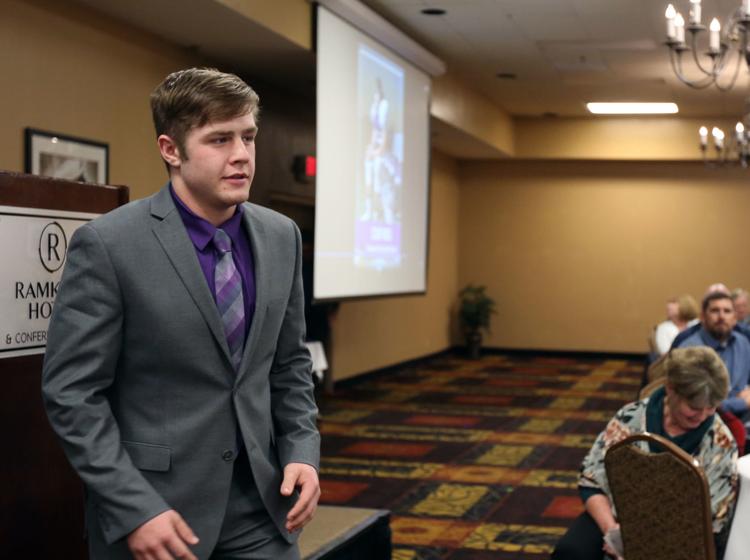 Super 25 2018 Dante Wallace Natrona County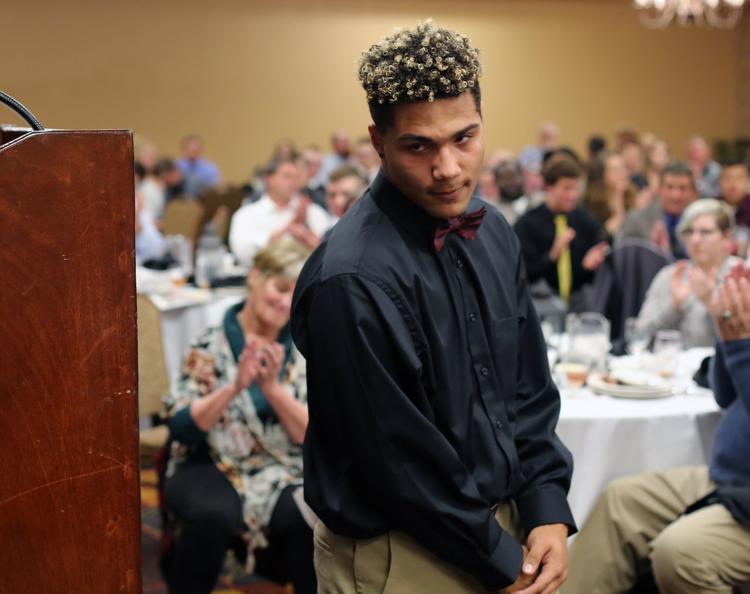 Super 25 2018 David Joyce Jackson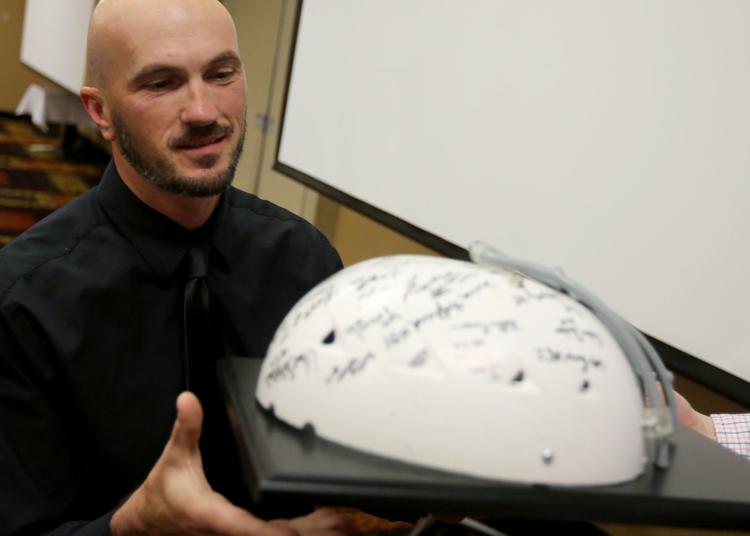 Super 25 2018 Dax Read Douglas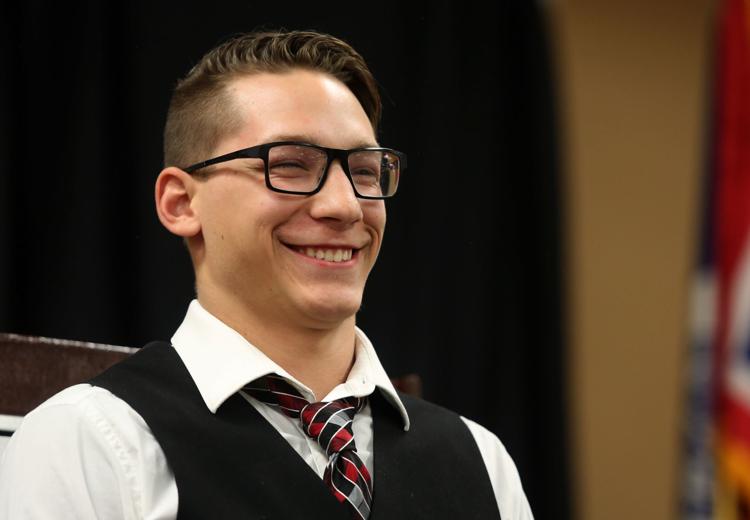 Super 25 2018 Garrett Coon Sheridan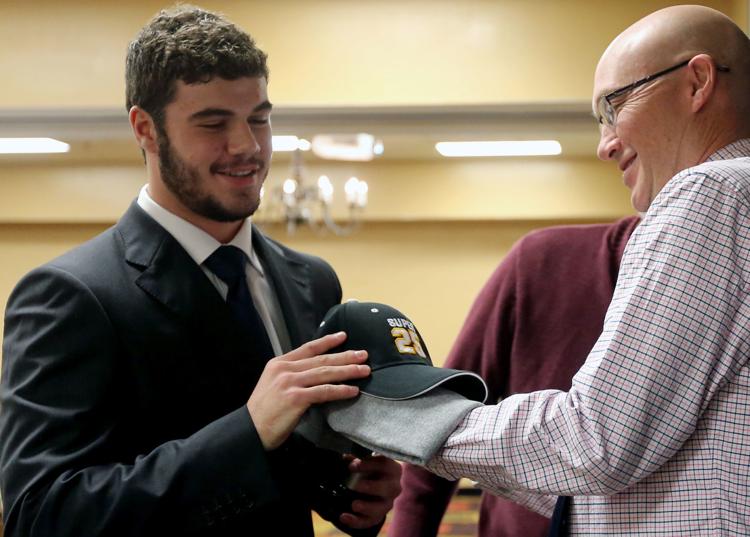 Super 25 2018 hats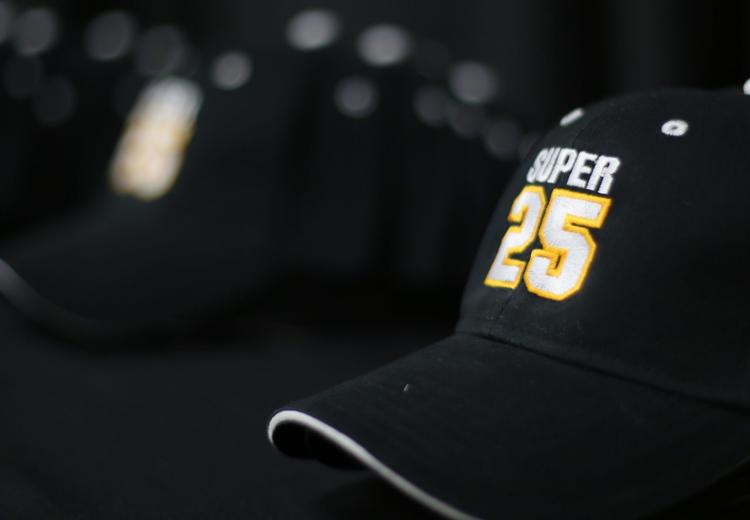 Super 25 2018 Ian Arnold Glenrock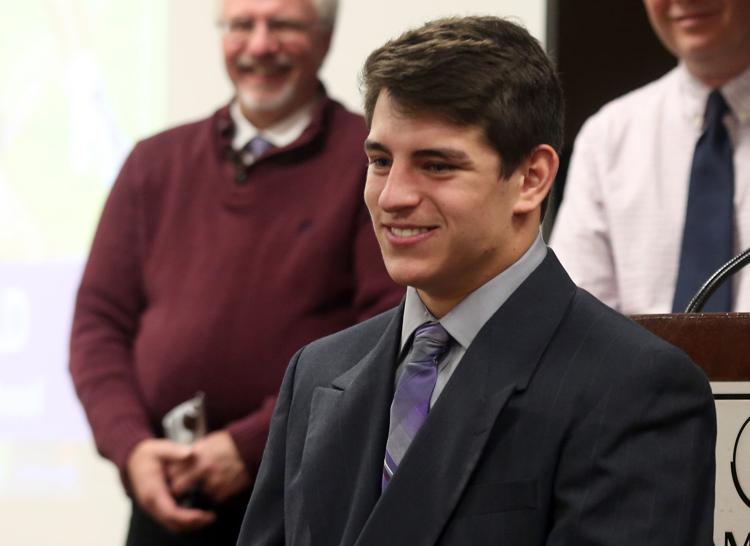 Super 25 2018 Jeydon Cox Jackson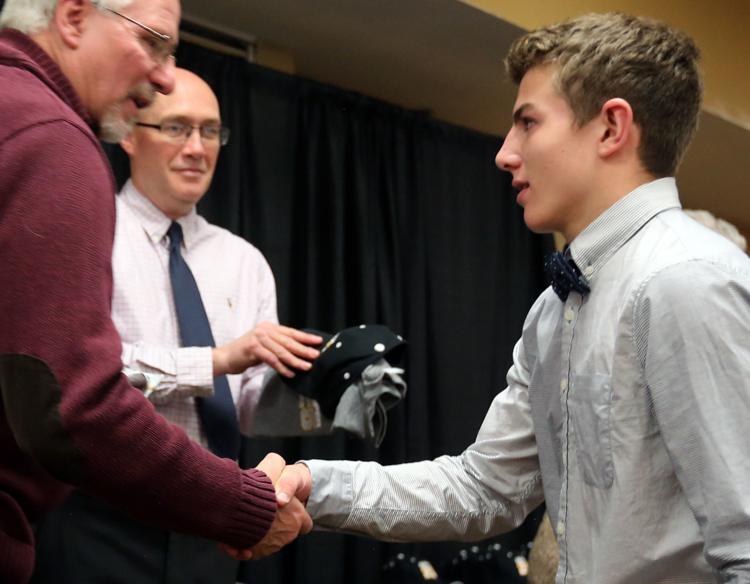 Super 25 2018 Jordan Bertagnole Natrona County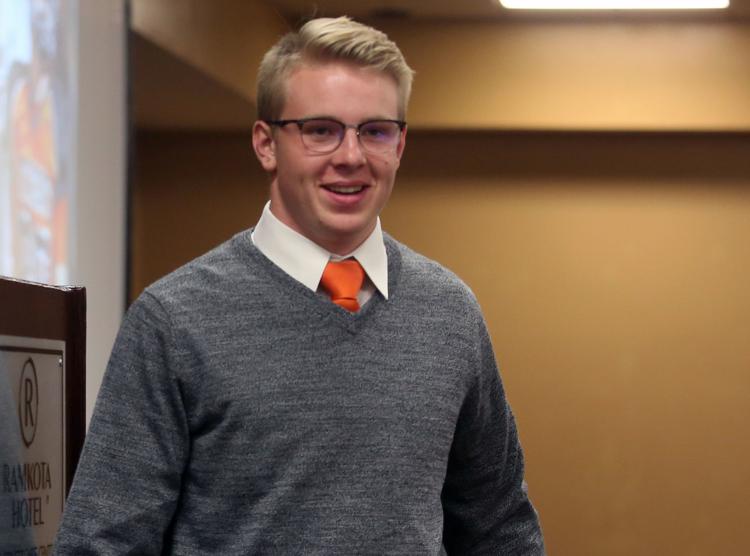 Super 25 2018 Josh Kingsley Torrington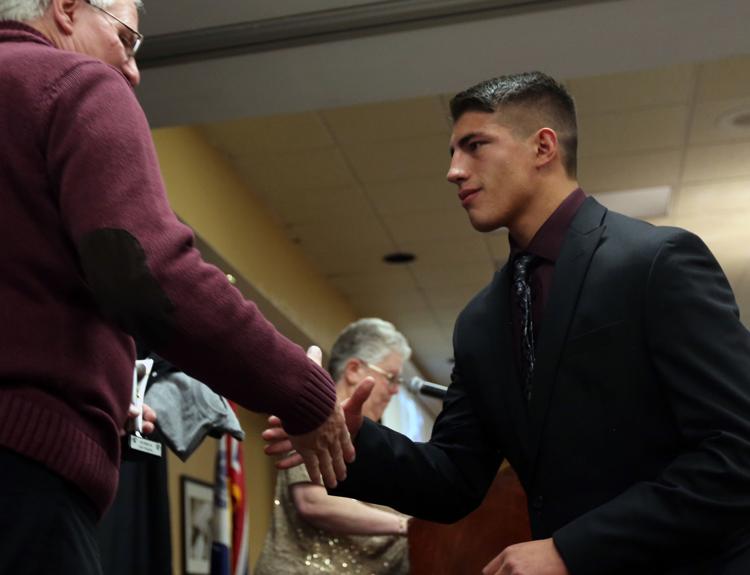 Super 25 2018 Kade Eisele Big Horn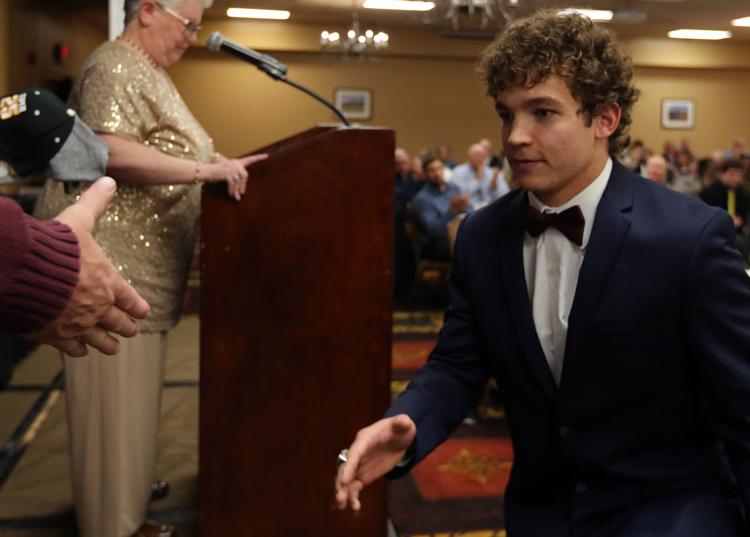 Super 25 2018 Steven Conner Cody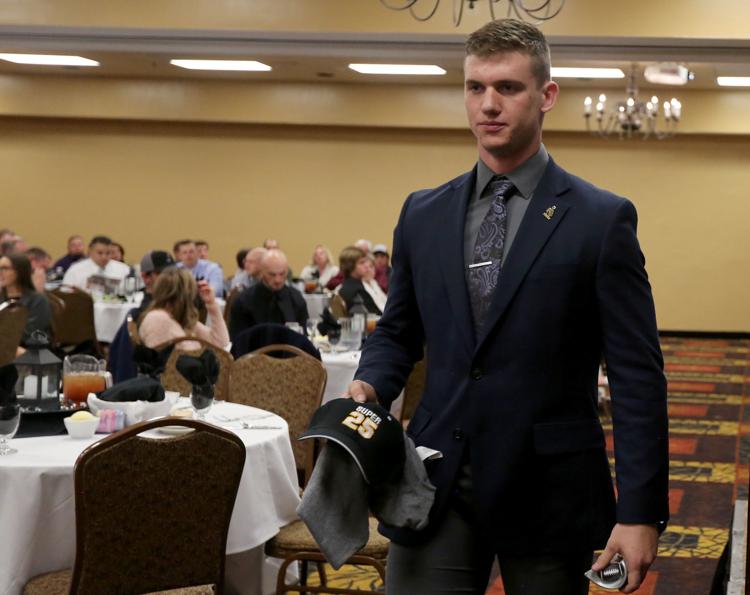 Super 25 2018 Luke Glassock Buffalo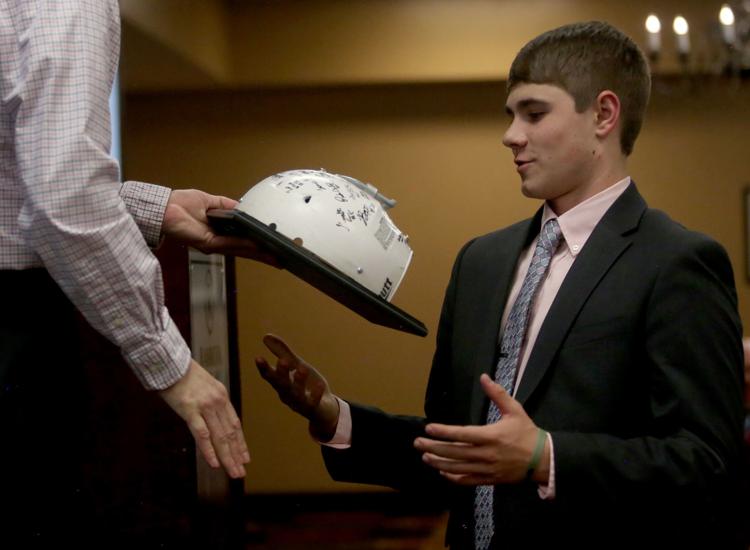 Super 25 2018 Mason Hamilton Thunder Basin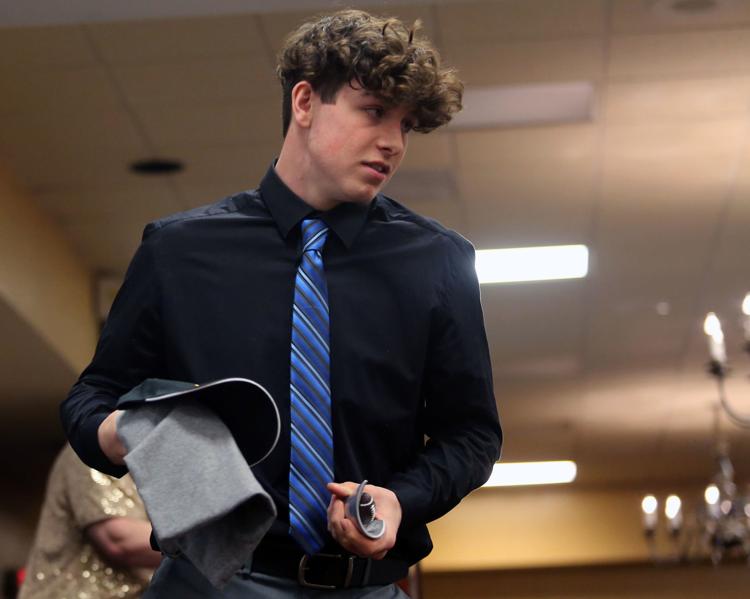 Super 25 2018 Parker Christensen Sheridan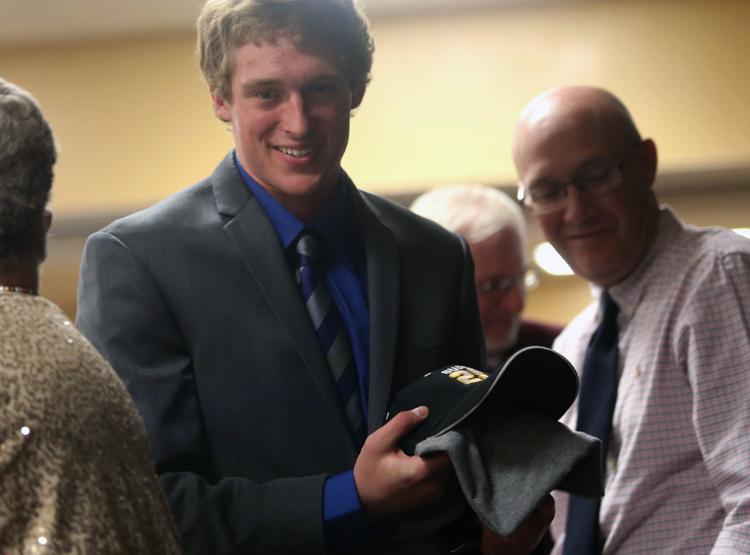 Super 25 2018 Parker Christensen Sheridan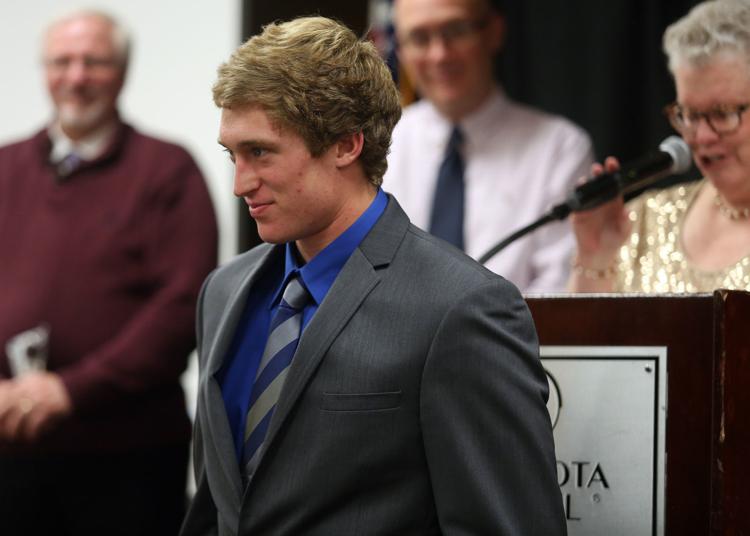 Super 25 2018 Sally Ann Shurmur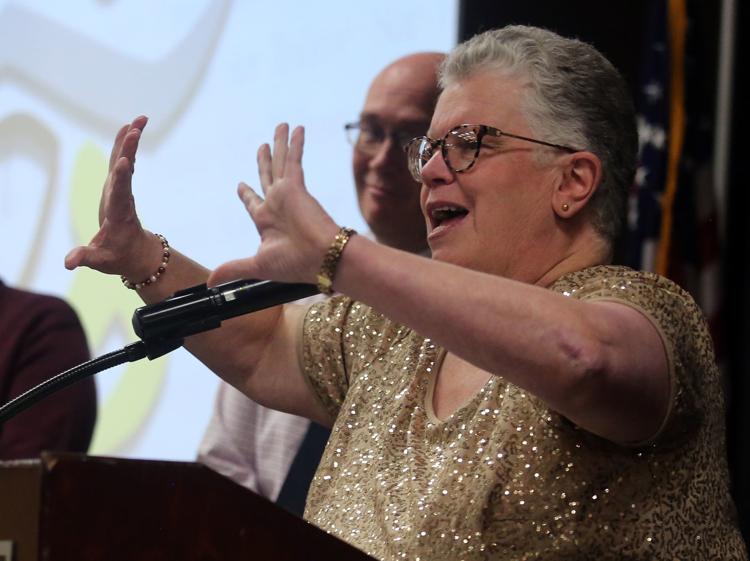 Super 25 2018 Seth Mullinax Big Horn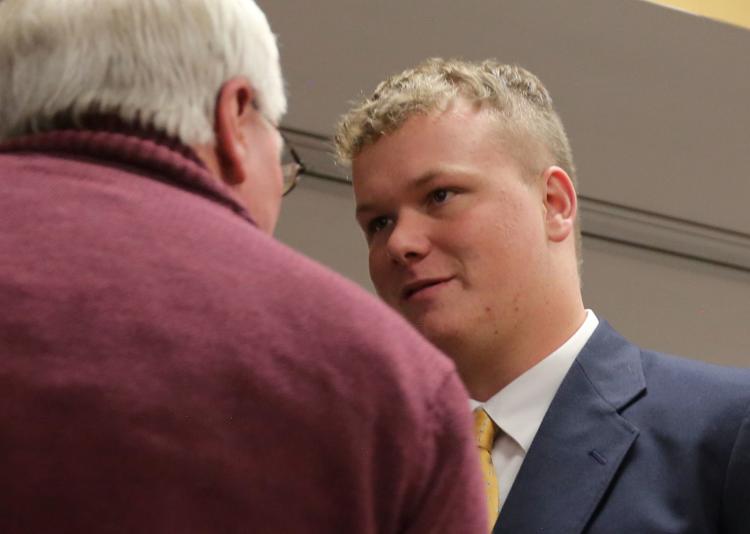 Super 25 2018 Tanner Hofland Upton-Sundance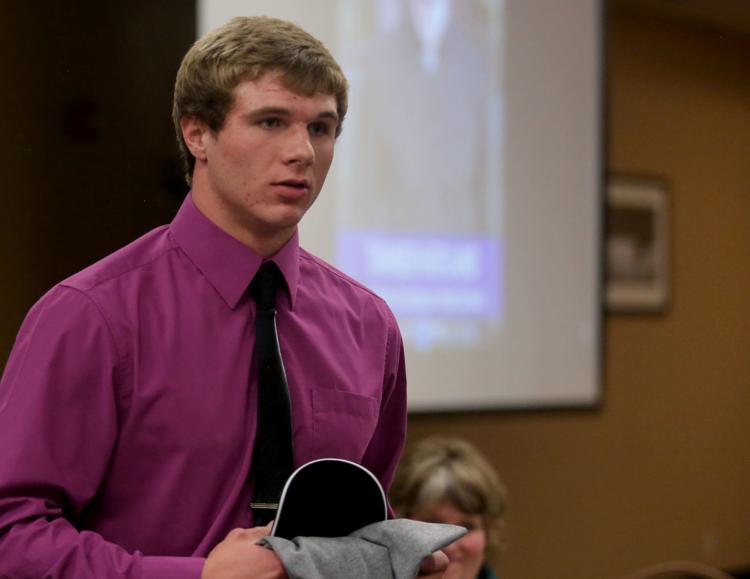 Super 25 2018 Trevon Smith Natrona County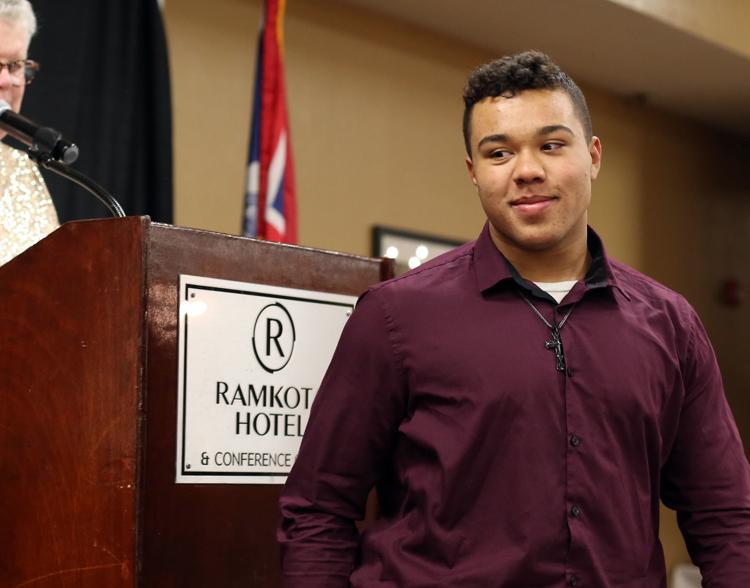 Super 25 2018 trophies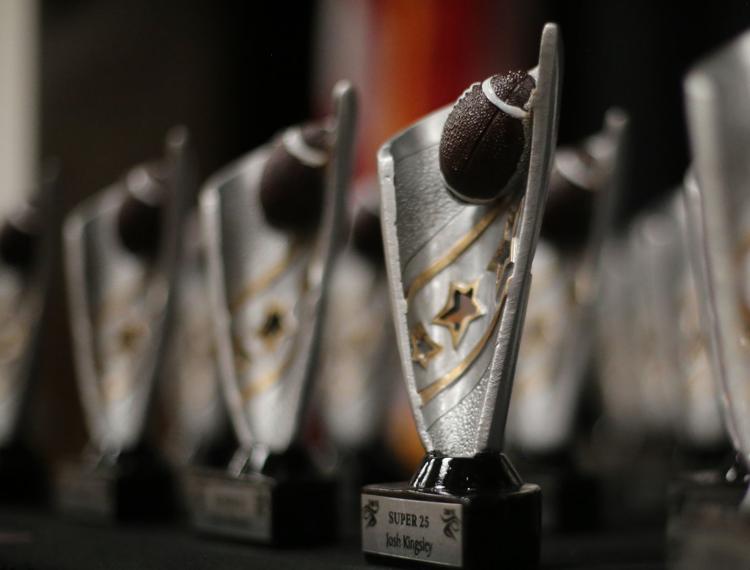 Super 25 2018 Tucker Bopp Glenrock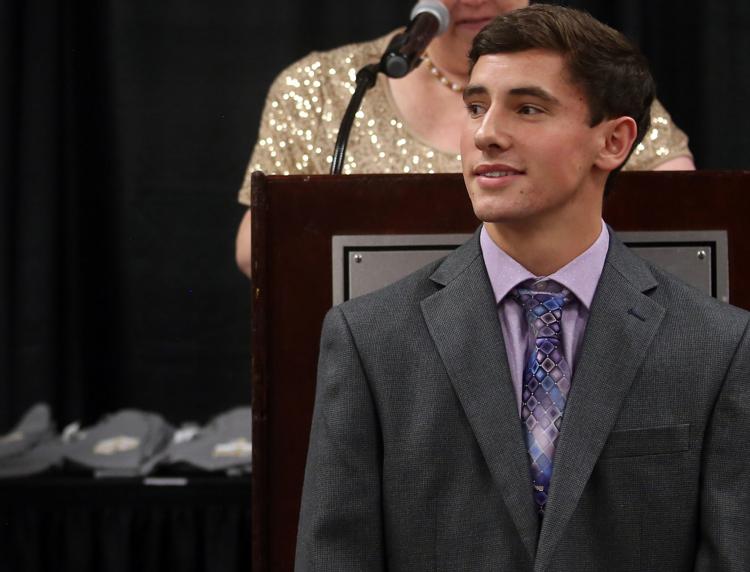 Super 25 2018 Tyus Cornia Evanston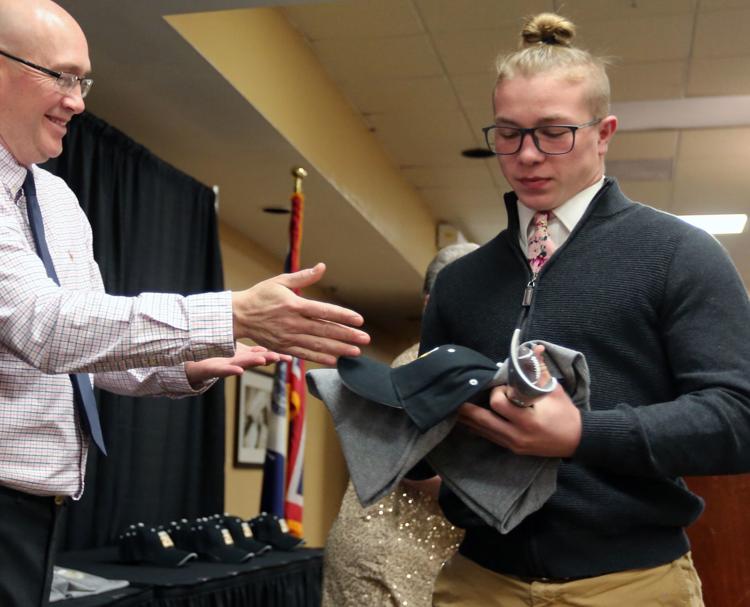 Super 25 2018 Zack Keisel Greybull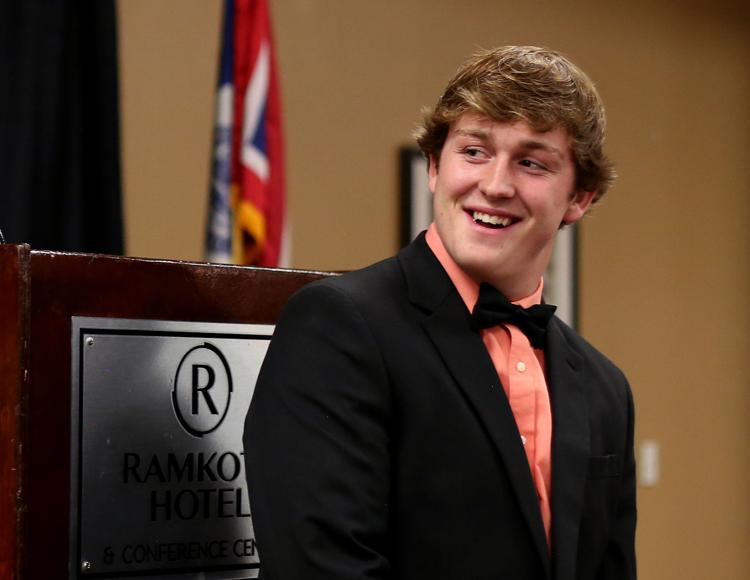 Super 25 2018 Aaron Thiele Buffalo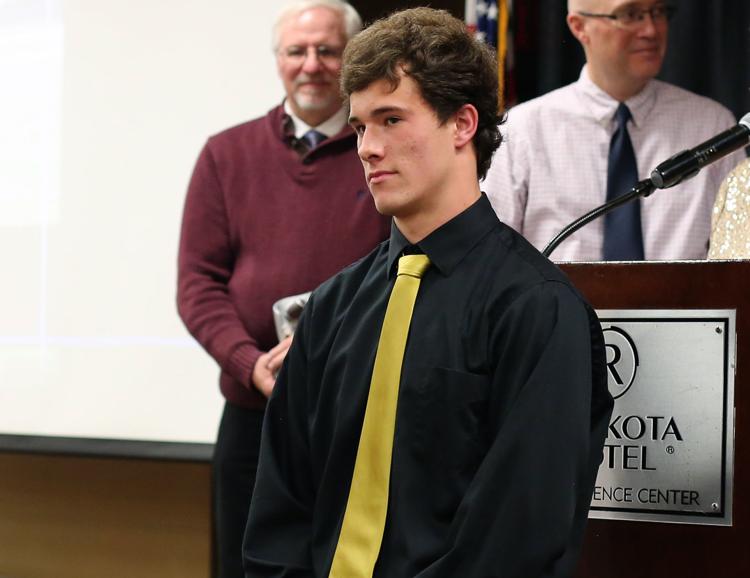 Follow sports reporter Brady Oltmans on Twitter @BradyOltmans