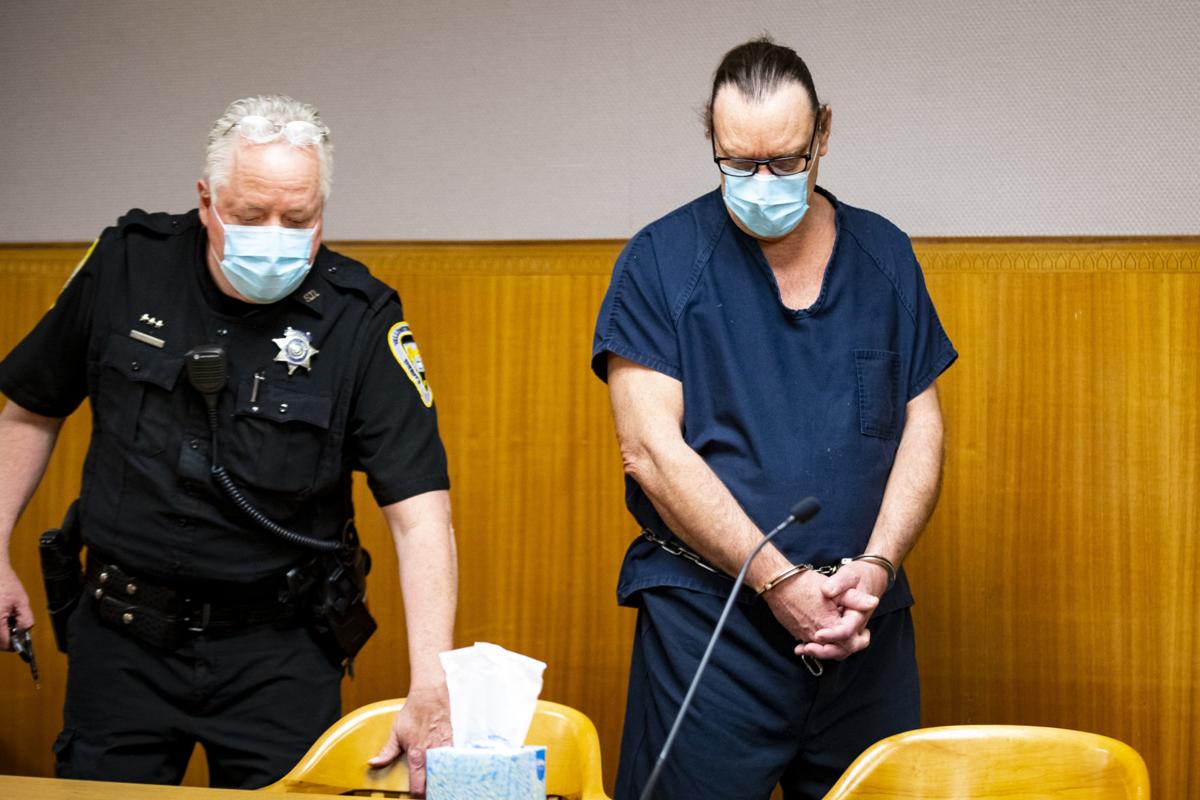 It was a morning of emotional, heartbreaking but ultimately restrained testimony.
Gregory Green, 54, the on-again off-again boyfriend of missing woman Laura Johnson, was sentenced Friday to 100 years in state prison for her murder. 
A jury found Green guilty in March for the Sept. 13, 2018, murder. That's the last day Johnson was seen alive. Her family had reported her missing.
Much of the testimony given at the sentencing hearing Friday focused on asking District Court Judge Jessica Fehr to give Green the maximum sentence allowed under the law and asking to Green to divulge where he hid Johnson's body. 
"We just want to bring our mom back home," said Jonathan Johnson, who participated by video. 
"He has discarded her as a piece of trash and then declined to help" authorities find her, Howard Johnson, Laura Johnson's estranged husband, said over video. 
In all, eight family members testified in court, some by video and others through written statements read by Yellowstone County Attorney, Scott Twito, who prosecuted the case.
"I ask the court to show Greg Green the mercy he showed my mother," Stephen Johnson, Laura Johnson's son, said by video.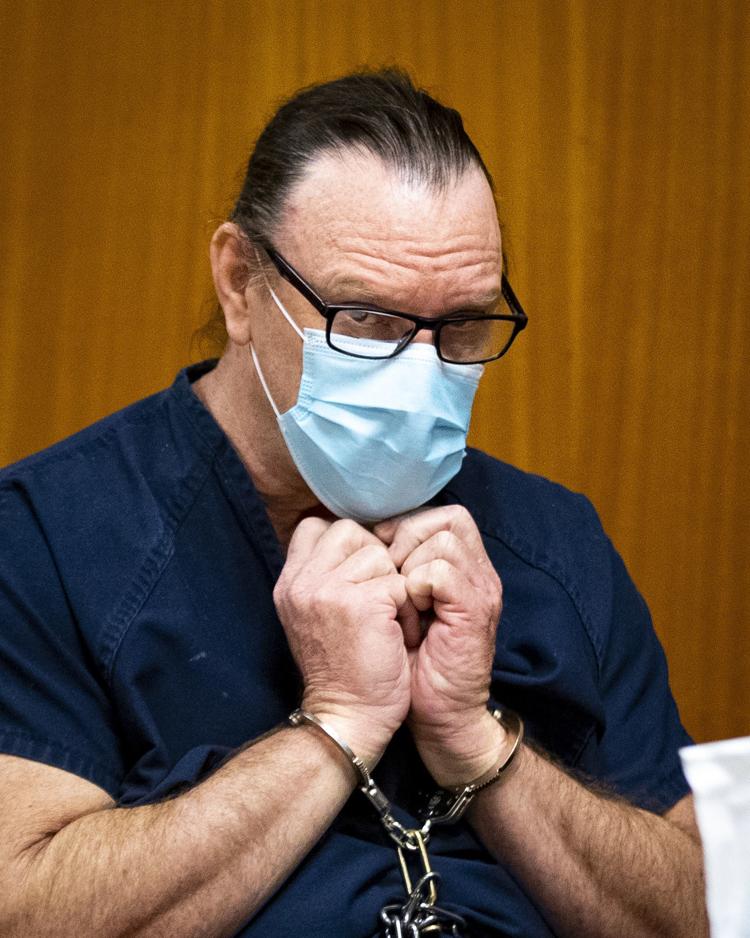 Echoing the sentiment, Twito argued that Green be sentenced to life in prison without parole. 
"The unbelievable lack of compassion in every stage (of the crime) should certainly be considered by this court," he said. "This was a methodical cover up." 
Green's was an unusual trial; the case was tried without a body, autopsy, cause of death, or murder weapon.
Before she died, Johnson, 49, had been working toward a new life: making strides in drug treatment, breaking it off with Green, landing full-time work, and dreaming about her own apartment and car, The Gazette previously reported.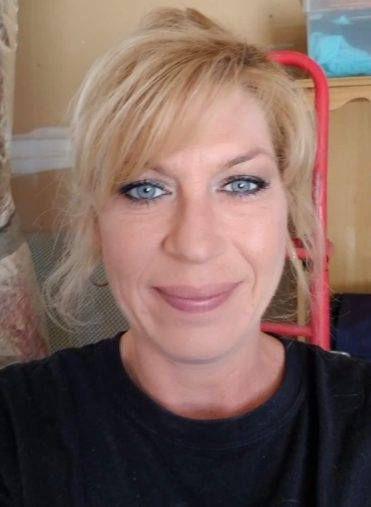 Green was arrested April 17, 2019, in Henderson, Nevada, on charges of deliberate homicide in connection with Johnson's disappearance. Green and Johnson were in a relationship and were living together when she disappeared. 
During the investigation, police found stains in Green's truck made by Johnson's blood, and a neighbor's late-night surveillance video showed Green removing from his house what appeared to be Johnson's belongings, including two red suitcases and her purse. 
Green had earlier told investigators that Johnson had left him, taking with her the two red suitcases. 
Video footage also captured Green carrying "cradle style" what appeared to be a body wrapped in a red blanket, which he placed in the cab of his truck. He then placed a shovel in the truck's bed.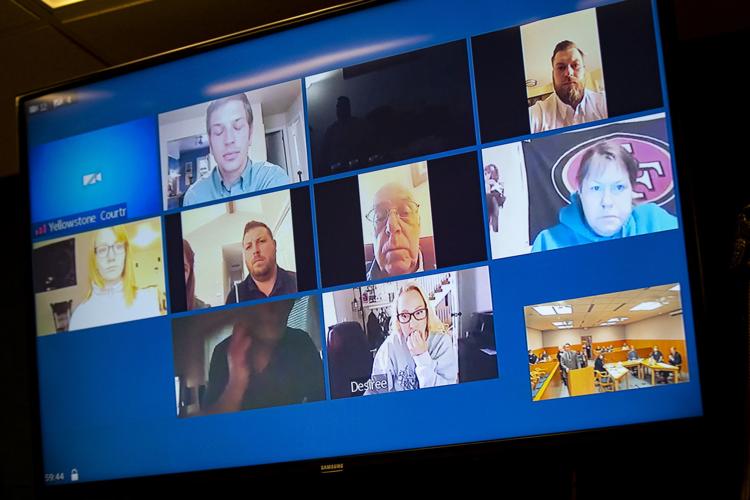 The surveillance video was key to the case and turned up after two of Johnson's sons, Stephen and Jonathan, traveled to Montana from Washington to look for their mother when they could get no response from her.
The two sons approached the neighbor in the house across the street from Green's home, who told them he had surveillance cameras that covered his front yard and pointed toward Green's property. 
Fehr praised the two sons for traveling to Billings and taking up the search for their mother and ultimately turning up the surveillance video footage. 
"Your mom would be proud of you," she said.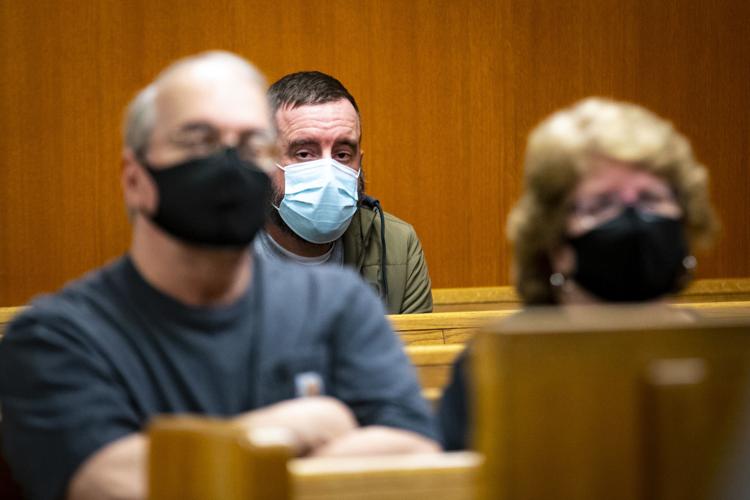 Defense attorney Gregory Paskell argued that Green should be sentenced to 40 years, the minimum allowed by state law. He told the court that Green's refusal to help in the investigation was simply him exercising his Fifth Amendment right to silence. 
He told Judge Fehr that evidence against his client was circumstantial and that any theories about Johnson's death were "working theories," the phrase used by investigators during Green's trial.
Green, who sat in the courtroom in dark blue prison garb with obscenities scrawled across the back, did not speak at the hearing or address Johnson's family. 
Judge Fehr pushed back on Paskell's characterization of Johnson's disappearance and Green's involvement as she prepared to deliver her sentence. 
"The jury has rendered a verdict, and I do believe what the jury saw was Mr. Green disposing of evidence, Mr. Green disposing of the body and Mr. Green engaging in a cover up," she said.
She then sentenced him to 100 years in prison with the possibility of parole. Under state law, Green would first become eligible for parole after one quarter of his sentence has been served — in this case, 25 years. 
Photos: Gregory Green sentenced to 100 years for killing missing woman Laura Johnson
Be the first to know
Get local news delivered to your inbox!