BILLINGS, Mont. — Additional federal funding helped a coalition of government and conservation groups double the number of projects across Montana during 2020 to keep grizzly bears and wolves away from livestock or other attractants.
"The combined effort of everyone putting a little bit into the mixture helps create positive results," said George Edwards, of the Montana Livestock Loss Board.
"By partnering with diverse groups, we are achieving far more than any of us could accomplish on our own," said Russ Talmo, Rockies and Plains program associate at Defenders of Wildlife, in a statement.
The $1.38 million in federal funding was allocated to the USDA's Wildlife Services' budget for the work, $150,000 of which went to Montana.
"Last year was the first year of this funding," said John Steuber, Montana director of Wildlife Services.
The money helped complete 68 projects across the state. Cooperative funding and manpower was also provided by Defenders of Wildlife, Natural Resources Defense Council and the Montana Livestock Loss Board. The projects vary from enclosing beehives with electric fencing to installing temporary fladry to keep wolves away from sheep during lambing season. (Fladry is temporary flagging that wolves avoid.) Costs vary greatly depending on the terrain and size of the protective enclosure.
Fences
Many of the projects are small, like building an electric fence around a calving pasture. The cost grows exponentially as the size of the land in need of fencing or fladry expands. Most of the work is done through a cost-share program with the landowner.
"This work is about finding common ground and building new capacity to get out ahead of conflicts," said Jennifer Sherry, wildlife advocate for NRDC. "We are helping bears, wolves and other wildlife navigate an increasingly complex landscape, while reducing the threats they can pose to people's livelihoods."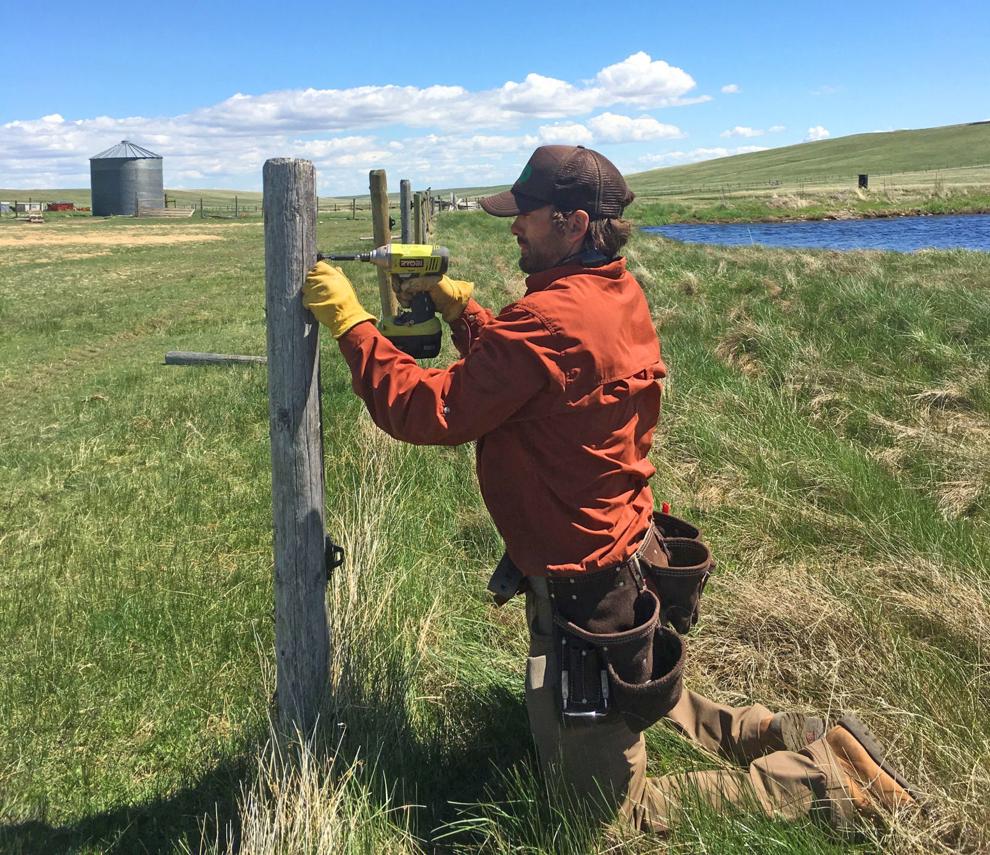 Since 2010 Defenders of Wildlife has been in the electric fencing business to help landowners and livestock producers. Initially the program provided a $100 incentive, which two years later grew to 50% of total costs with a maximum incentive of $500. Since inception the group has helped with 466 electric fences and paid out $149,000. In 2020 alone, 74 electric fence projects were completed.
Talmo joined the Defenders project in 2012 after working for Montana Fish, Wildlife & Parks in bear management. He said requests for help often outstrips available time, manpower and equipment but no one has ever been turned away for a lack of funding. The exception is for very large commercial jobs. Despite the controversy that often surrounds grizzly bears and wolves, he said the group prides itself on being able to work with anyone.
"Our partnership with other NGOs and Wildlife Services has opened more doors," Talmo said.
Losses
Livestock losses to predators in 2020 have not yet been calculated by the Department of Livestock as claims continue to trickle in. In 2019, the Livestock Loss Board paid out more than $260,000 for kills confirmed as being caused by wildlife like grizzly bears, wolves and mountain lions. In 2018 the board paid $230,000.
Madison County led with claims in 2019, totaling $57,000, followed by Glacier ($27,000), Carbon ($24,000) and Lewis & Clark County ($23,000). Toole County tallied 40 grizzly bear kills, Madison had 30, Glacier recorded 23 and Lake County reported 20. For wolf-related livestock losses, Beaverhead had the highest number at 18, followed by Madison with 15.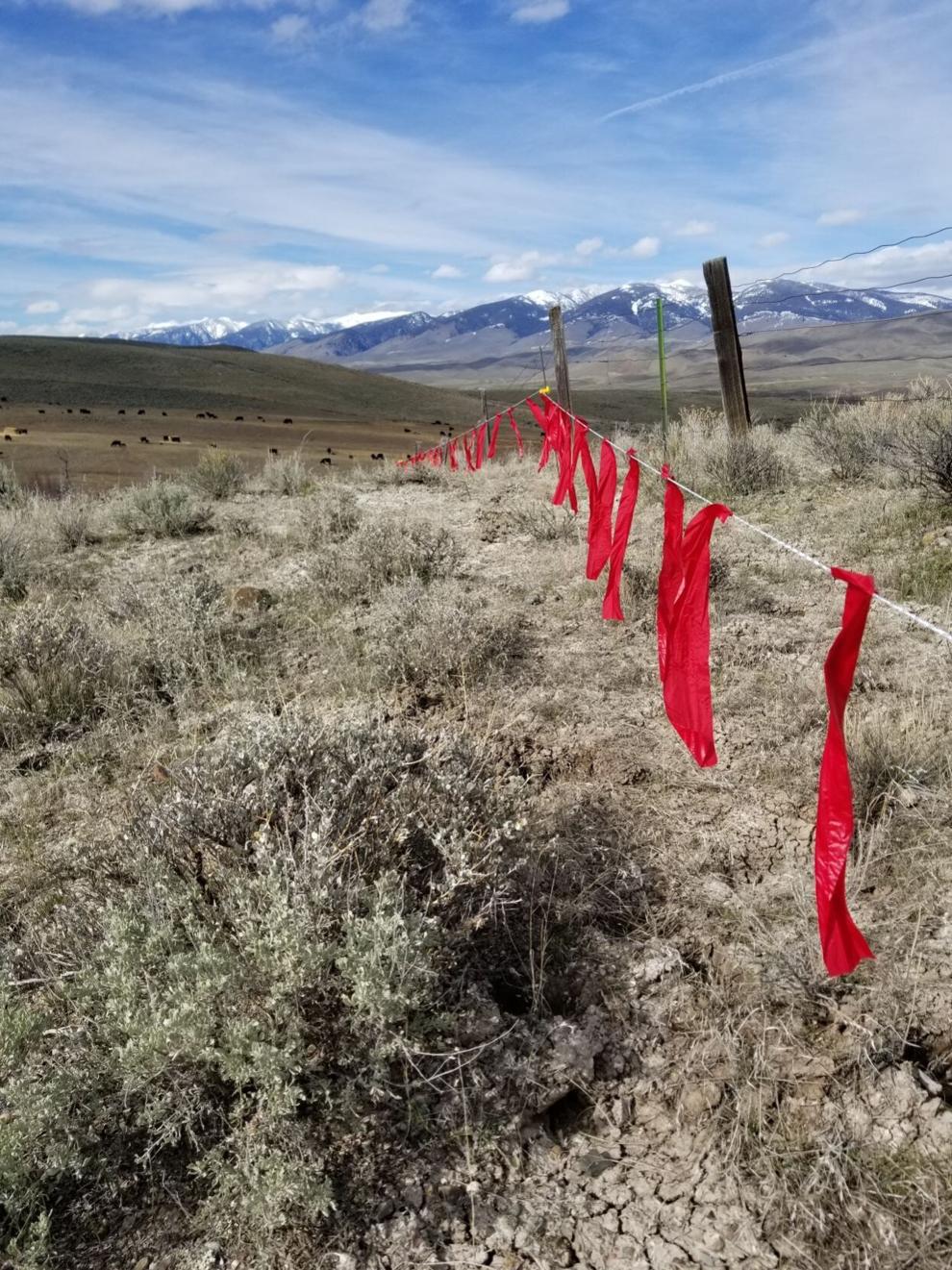 "Our board's largest struggle is finding money for grizzly bear losses," Edwards said.
Claims for livestock losses to grizzly bears have grown as the animals have expanded their movements along the Rocky Mountain Front, into the Gravelly Mountains in Madison County and along the Beartooth Front in Carbon County.
"We are appreciative of the work this coalition did by building electric fences on the Blackfeet Reservation to keep grizzly bears out of trouble and to protect our livestock from predation," said Joe Kipp, Blackfeet Tribal member and rancher from Browning, in a statement.
Wolf depredations are down from a high point in 2011, Steuber said, while livestock killings attributed to grizzly bears "continue to increase in certain areas like the Rocky Mountain Front, Gravelly Range and northwest Montana."
Wildlife Services is also getting reports of more black bear problems in places it hadn't seen them before, such as near Miles City and close to the Bears Paw Mountains. Those reports are often related to apple trees or backyard chicken coops, Steuber said, which are small enough to be easily fenced.