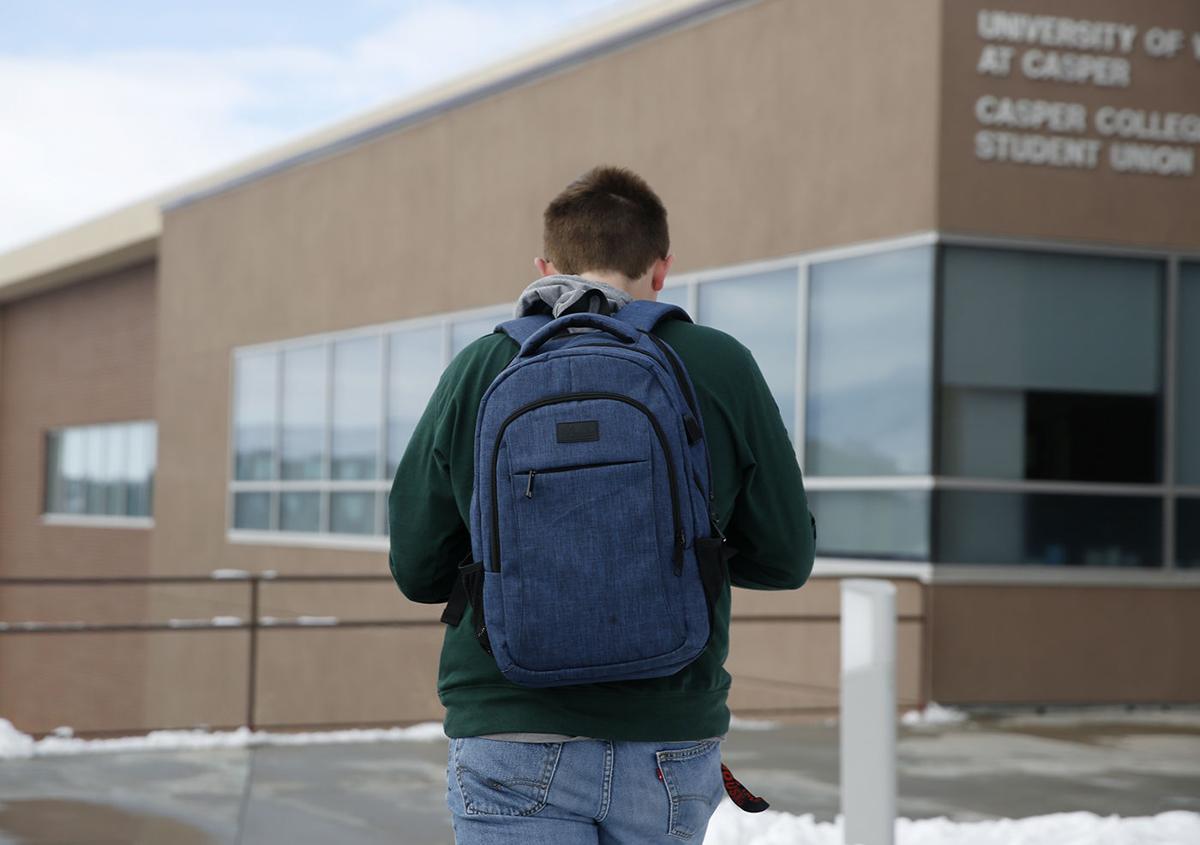 Federal lawmakers are pushing to make community college free for millions of students. In Wyoming, where the majority of students attend two-year colleges, experts say the measure could vastly increase access to higher education.
As with everything, though, the issue is how to pay for it.
"Wyoming had already identified that it needed some sort of adult promise program," Sandra Caldwell, director of the Wyoming Community College Commission, said earlier this month. "This is really recognition of the adult population who live in our communities, their children go to the schools, they're contributing members of our communities."
A separate effort led by congressional Democrats to revive America's College Promise Act also promises two free years of community college. Both plans have big hurdles to jump — including Congress.
"I'm going to be real frank with you, the hard part comes with how do we fund it?" Caldwell said. "How do we create ... an endowment that's going to have sustainability around it? So it isn't just funding it for now?"
She said the federal plans might have an answer, though.
Both plans would provide a 75% federal match to states. The states would contribute the remaining 25%.
When asked if that 25% would be a burden on Wyoming, Caldwell said it's difficult to know this early, but that the match could come from a litany of sources, potentially even through in-kind services that wouldn't cost the state.
"This is all about a long-term outcome," Caldwell said, explaining that neither federal proposal requires a state to fully fund the programs for nearly a decade. "And if the funding ultimately is in an endowment, the money is still there."
Earning a degree in Wyoming is more affordable than in much of the rest of the nation. The state gave nearly 3,000 Hathaway Scholarships to high school graduates this past school year. The award amounts are tiered based on merit and at the highest end can cover the majority of a student's expenses.
But no such program exists for adult learners, Caldwell said. And despite the Hathaway program, about 48% of Wyomingites have a post-secondary credential — a far cry from Economically Needed Diversity Options for Wyoming initiative's goal of 67% by 2025.
She thinks a college promise program could significantly boost those numbers.
Biden's plan also calls for increasing the amount of aid provided to low-income students through the federal Pell Grant program.
Ten Wyoming institutions receive Pell Grants for their students, including all seven community colleges and the University of Wyoming, according to federal data. On average, 7,500 students receive those grants, ranging in size based on need.
For the 2018-19 school year, the average Wyoming student received an average of just over $4,000 from that program. The maximum award was $6,095.
Biden hopes to increase those awards by $1,400, which Caldwell said could be a huge advantage to students.
"Total cost of attendance is more than tuition and fees, and that's very often the barrier students have," Caldwell said. "Books are expensive, supplies are expensive, transportation, child care — all of those things go into the overall total cost of attendance."
She added that Pell Grant awards have not kept up with inflation, meaning over the years "students have received, proportional to the value of the dollar, less money."
At the same time, Caldwell said the state's community colleges have raised tuition eight of the last 10 years.
"I think there will be a lot of interest in how this finally lands," she said.
Follow health and education reporter Morgan Hughes on Twitter @m0rgan_hughes