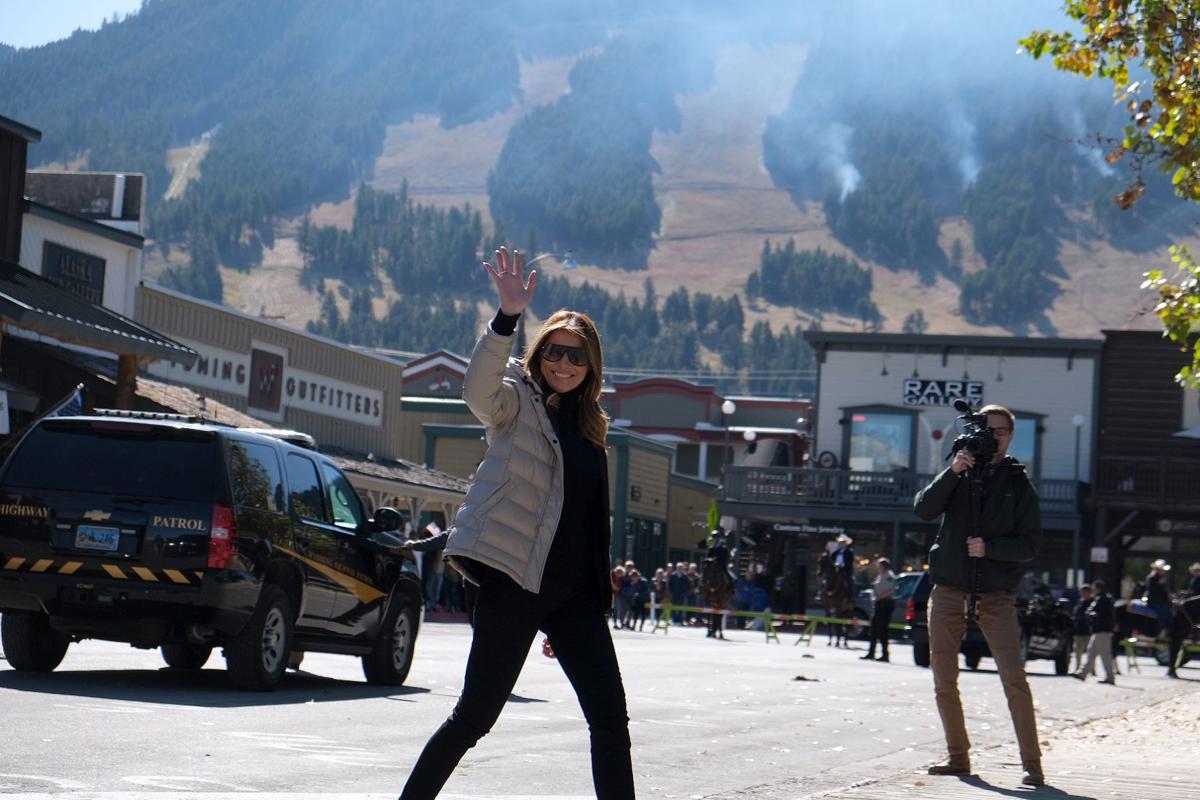 JACKSON — First lady Melania Trump kicked off a two-day visit to Wyoming on Thursday, meeting with local fourth graders and touring a sliver of Wyoming backcountry as part of promotional efforts for her "Be Best" initiative.
Touching down at Jackson International Airport at roughly 11:16 a.m., the first lady was greeted to the Equality State by a pristine October morning, the temperature hovering at about 21 degrees against a backdrop of clear blue skies and the frosted peaks of the Teton Range.
After Trump exited the plane, the presidential motorcade proceeded to the Jackson Hole Town Square, where she arrived at the center of town to a festive crowd of several hundred people lining the sidewalk, many cheering and producing spattered shouts of "We love you, Melania!" To the left of the motorcade, several dozen broke out in a chorus of the National Anthem, while others, there simply to observe the spectacle, took photos from behind a barricade of state and local police.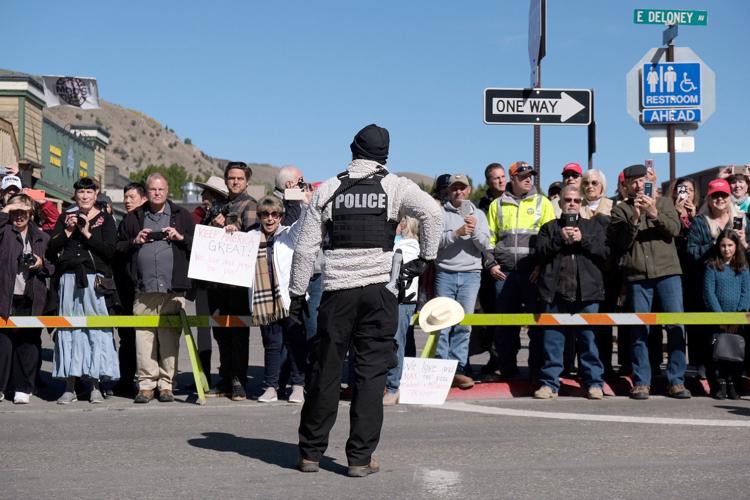 After being greeted by Mindy Kin-Miller — Jackson's first female scoutmaster — Trump then proceeded to the center of the town square with Teton County Parks and Recreation Director Steve Ashworth, where she met with a local Boy Scout troop, smiling as she spoke to each of them individually.
After pausing for a photo under the town's iconic elk antler arch, the motorcade then jetted out of town and toward a spot on the shores of the Snake River, where the Trump motorcade traveled down a dirt road to a vantage point on the Snake River, about 30 minutes outside downtown Jackson.
There, Trump floated downriver with a group of 10 fourth graders from the Teton County School District and guides from the local Triangle X Ranch.
"Today was full of adventure, exploring different parts of Wyoming with students," Trump said in a statement provided by the White House. "I want to thank the young leaders in the Jackson District Boy Scouts for their commitment to public service and protecting our historic national treasures. I applaud their dedication to such important causes. We should continue encouraging our children to experience and preserve the diverse rivers, mountains, and landscapes that make up the natural beauty of Wyoming that we had the privilege of enjoying today."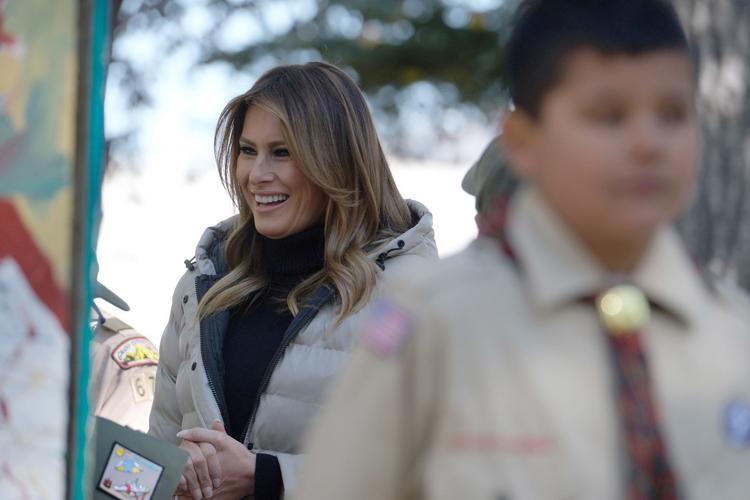 Thursday's visit was intended to be a proactive way to promote one of the "pillars" of her "Be Best" initiative, an anti-bullying, anti-drug public awareness campaign for American youth. Her Jackson visit was specifically intended to promote a pillar of "well-being," by encouraging youth to go outside and explore natural places as a way to promote good physical health. But for many in town or just passing through, the visit provided an opportunity to see something positive from a prominent national figure who often finds her work overshadowed by her husband, who is now facing an impeachment inquiry.
In Jackson Hole Mercantile, which faces the town square, many customers were caught by surprise, according to a shopkeeper, with some saying that the first lady's visit "made their day." Others, with advance notice of the first lady's visit, came prepared.
Mary Bergeron, a sales representative at the Astoria Fine Art gallery, was tipped off to Trump's visit when business owners in the area were tipped off about a street closing. On Thursday, Bergeron — who voted for President Donald Trump in the 2016 election and is "a huge fan" of the first lady — arrived to the town square in a red bedazzled baseball cap with two other employees at the store, carrying a hand-decorated sign emblazoned with stars and the phrase, "be best."
In an interview after the event, Bergeron said that Trump's visit was an opportunity to remember positive aspects of the administration, speaking of the first lady as an example of "grace and beauty personified."
"She should be given her proper due for what she has done in her campaigns for children but also as a role model in the world of fashion," she said. "I feel like, just because of politics, she hasn't been given her due. If you can't put politics aside in food and fashion and sports and other silly things like that, where else can you put it aside?"
Trump is not the first first lady to visit Jackson in recent years. In 2012, Michelle Obama visited Jackson for a fundraiser, drawing hundreds. Former first lady Laura Bush has also made numerous trips to Jackson in past years, and used Yellowstone and Grand Teton in her efforts to promote the National Park Service.
On Friday, Trump will wrap up her visit with tours of Grand Teton and Yellowstone national parks. She'll be joined by Secretary of the Interior David Bernhardt.
Pence in Yellowstone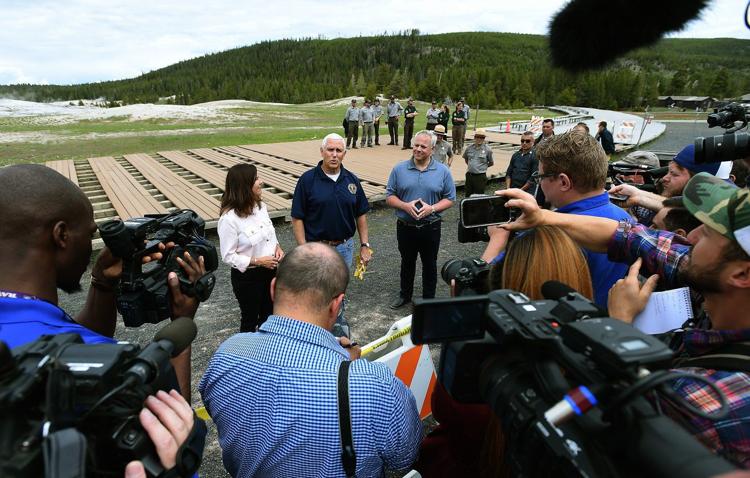 Pence in Yellowstone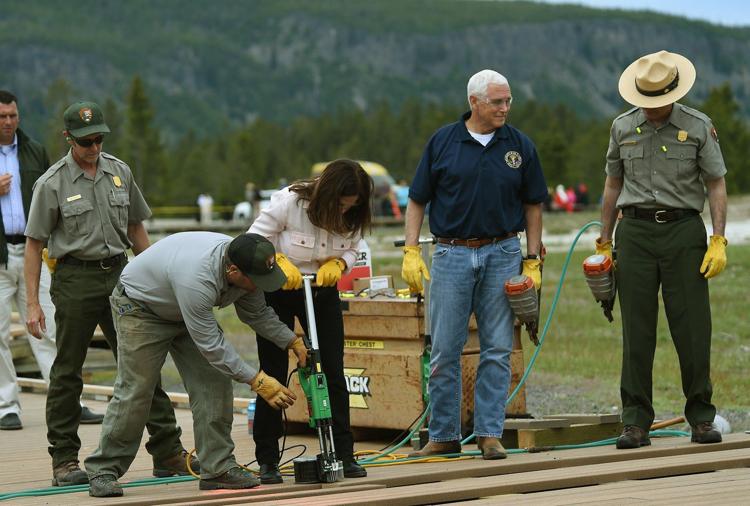 Pence in Yellowstone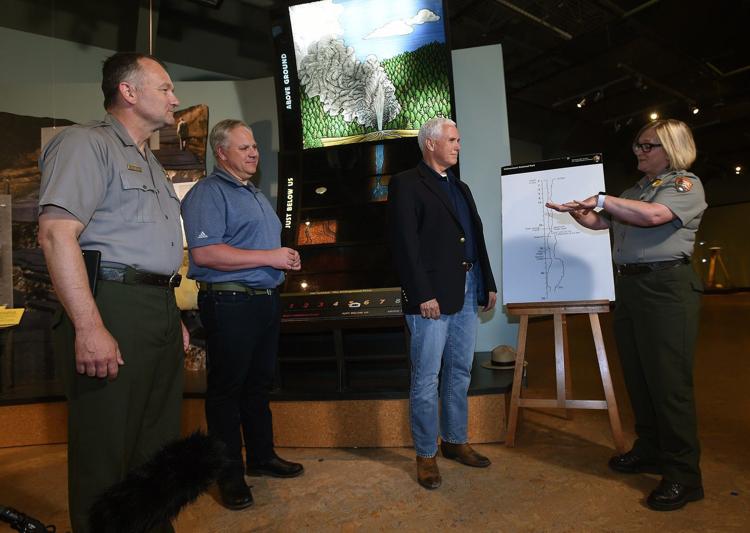 Pence in Yellowstone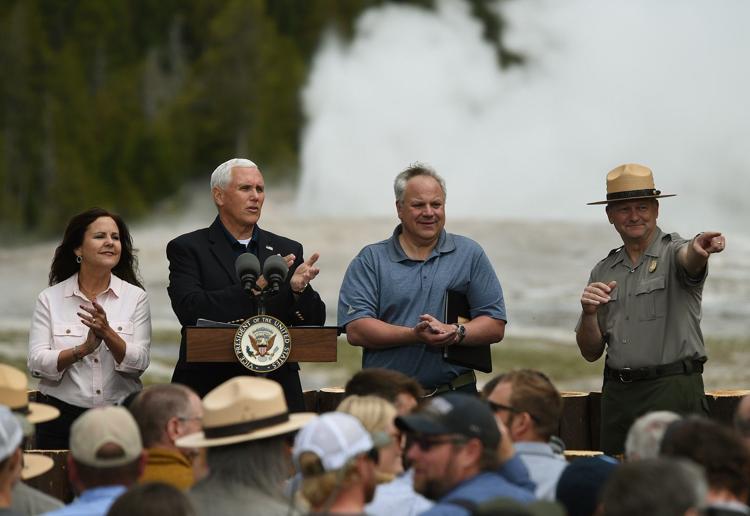 Pence in Yellowstone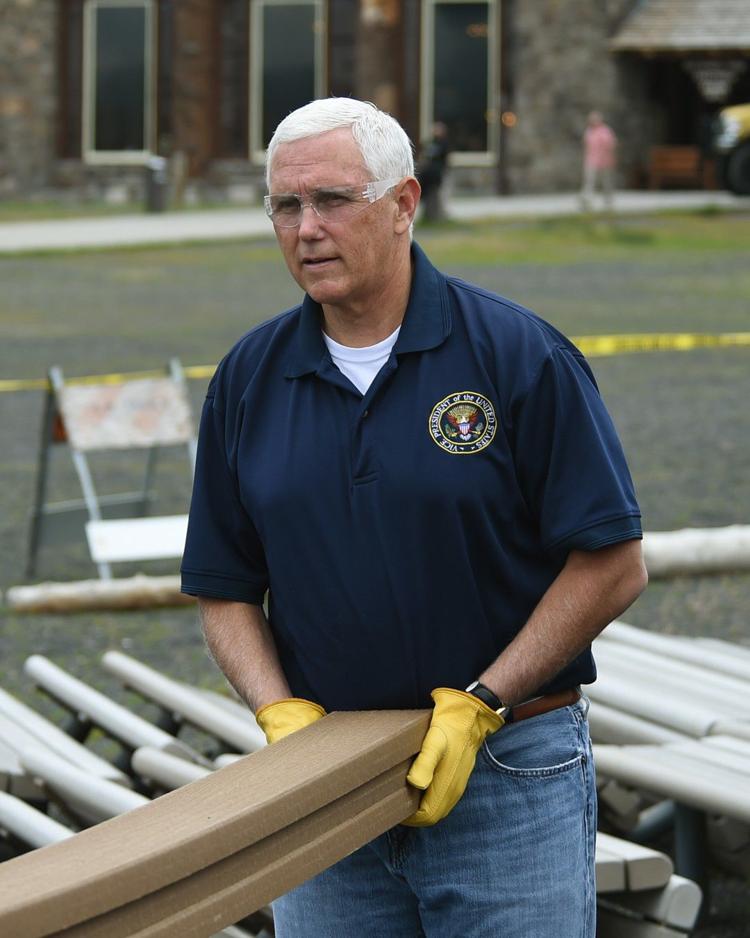 Pence in Yellowstone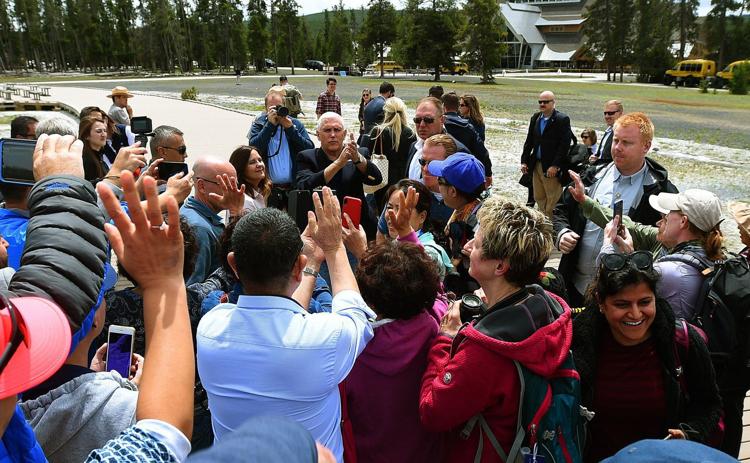 Pence in Yellowstone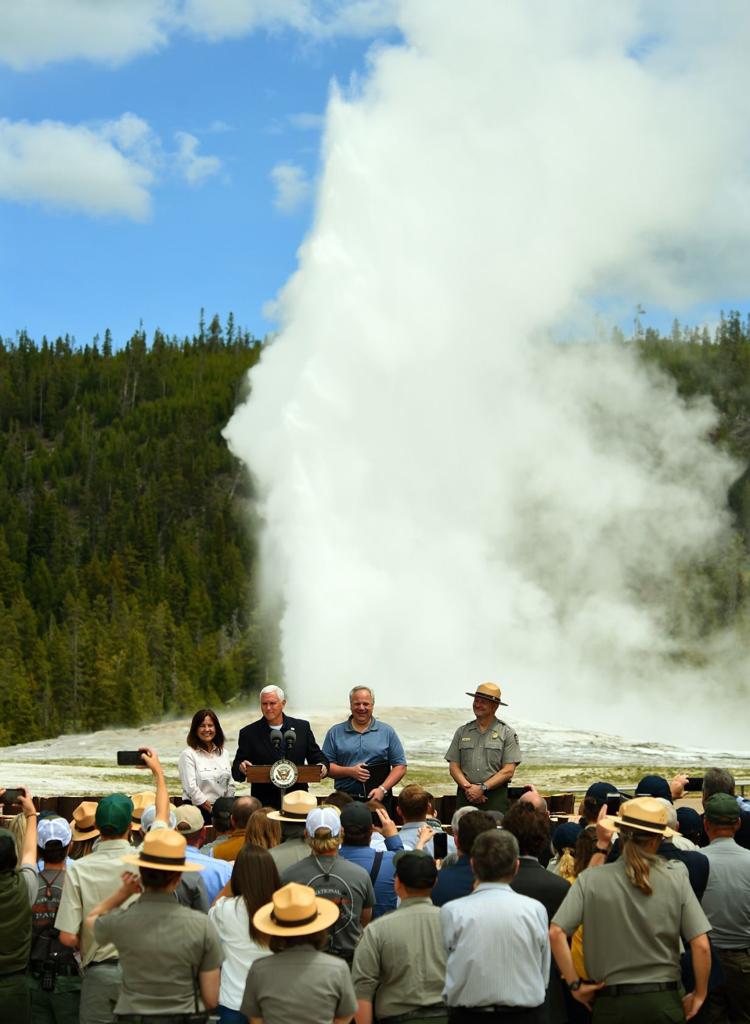 Vice President Mike Pence
Vice President Mike Pence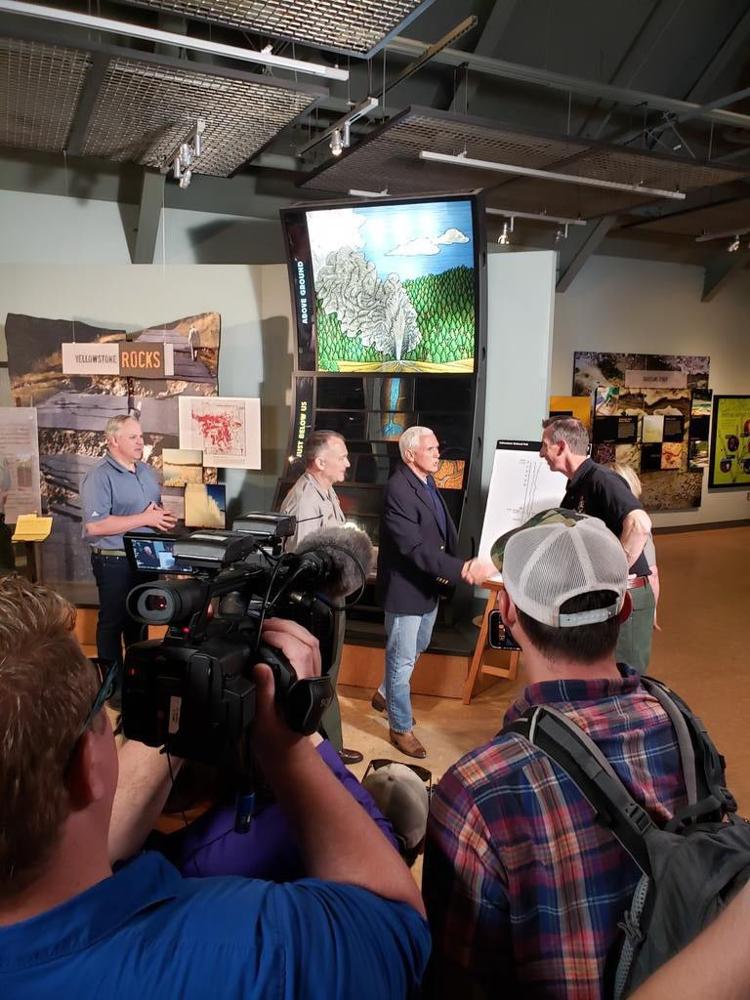 Mike Pence at Riverstone Health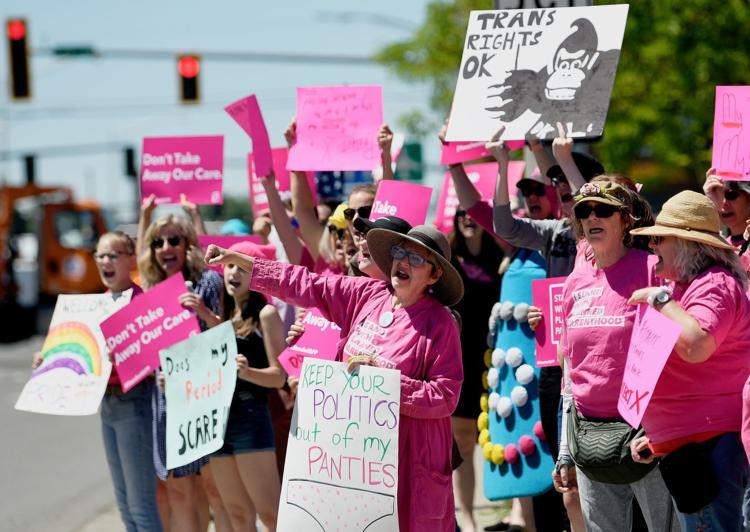 Vice President Mike Pence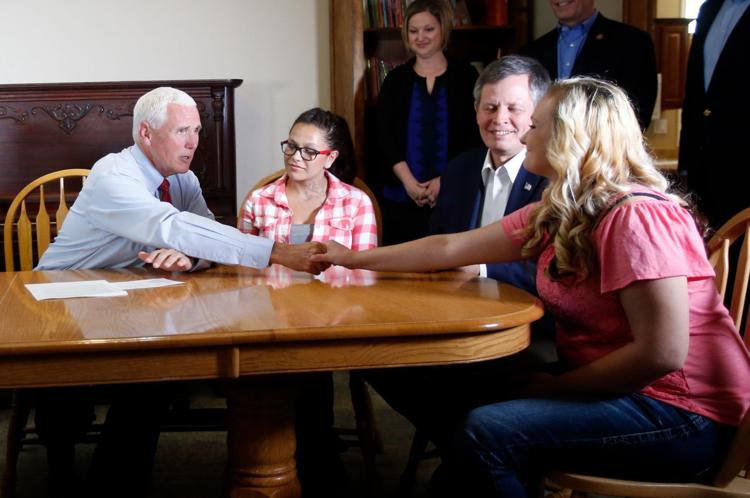 Vice President Mike Pence at RiverStone Health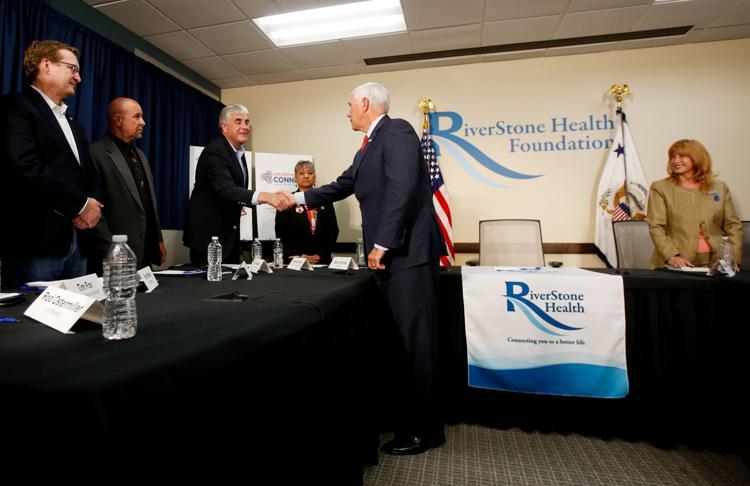 U.S. Rep. Greg Gianforte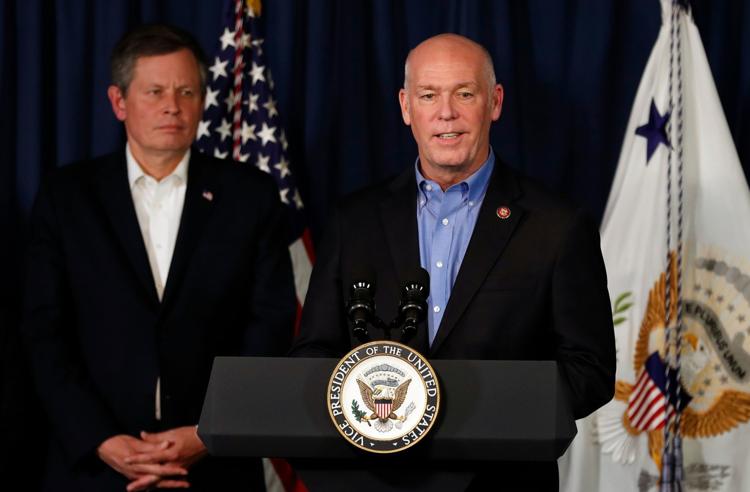 Health and Human Services deputy secretary Eric Hargan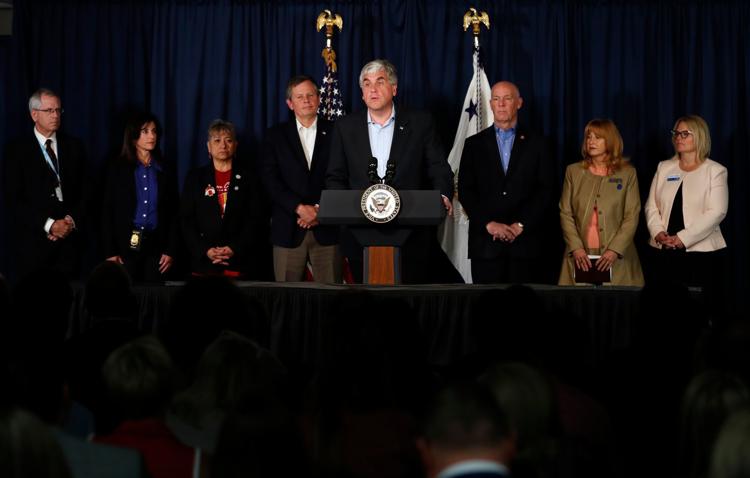 Vice President Mike Pence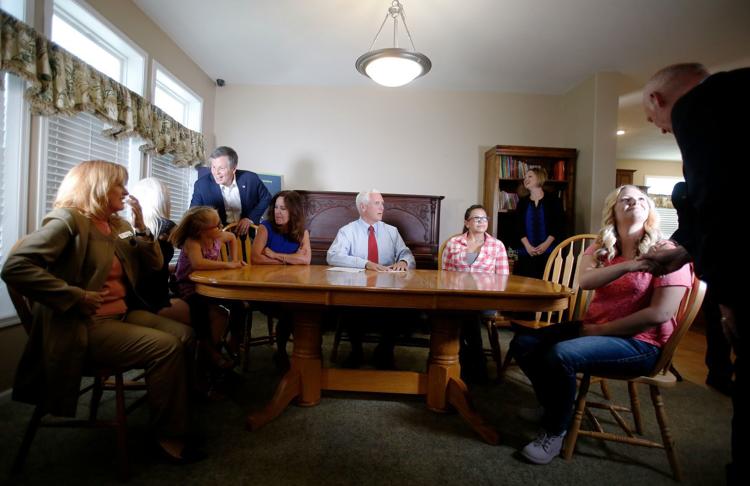 Vice President Mike Pence at RiverStone Health
Protesting Pence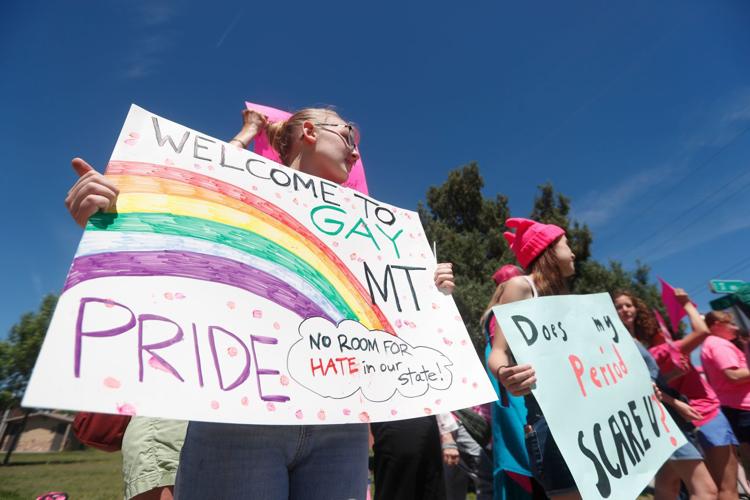 Pence arrival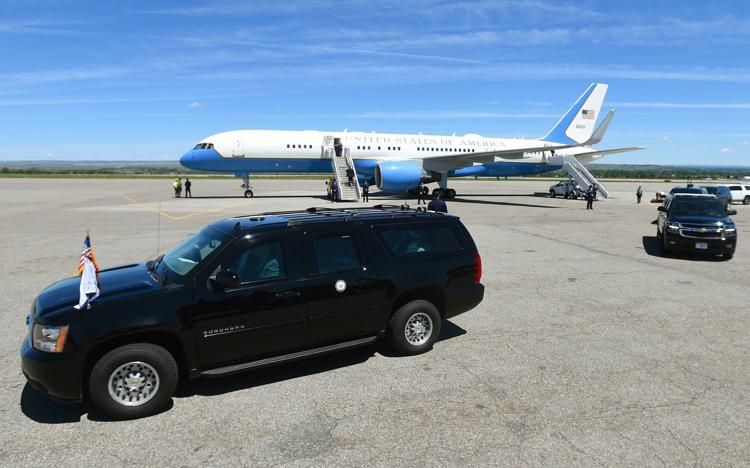 Pence arrival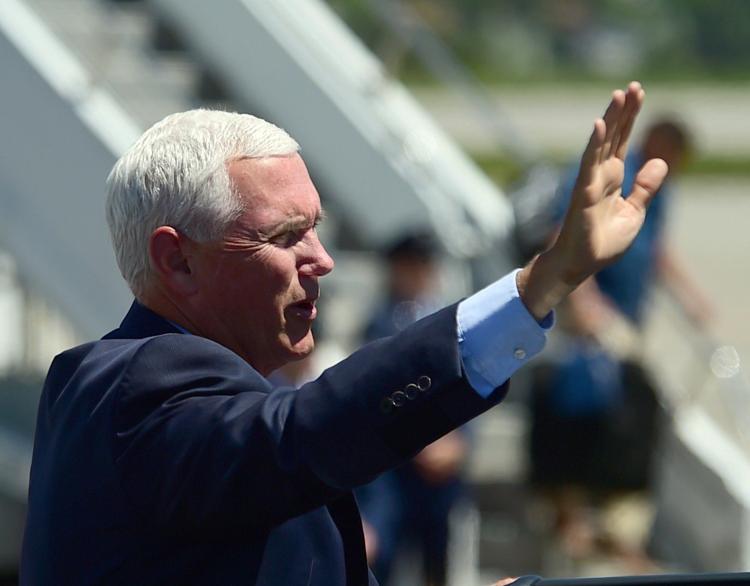 Pence arrival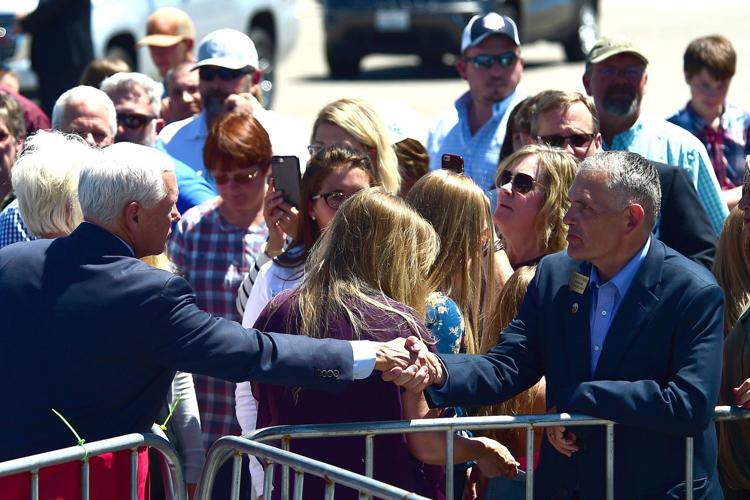 Pence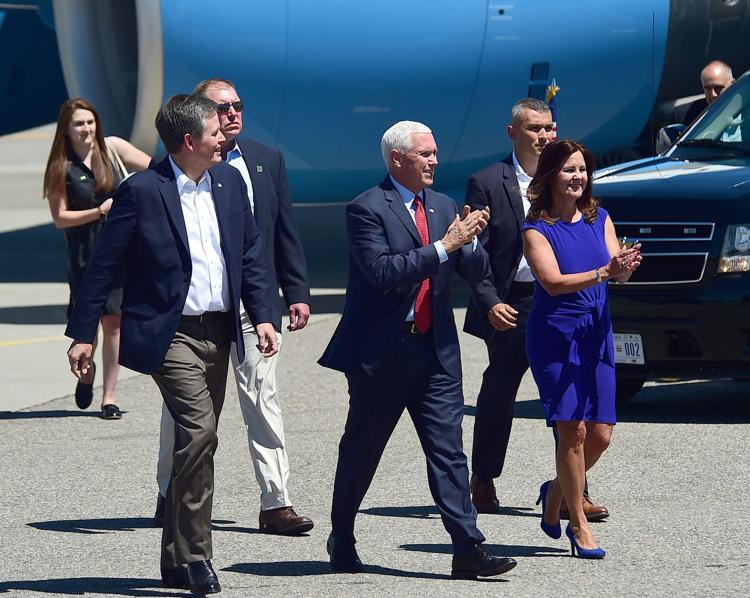 Pence arrival
Pence arrival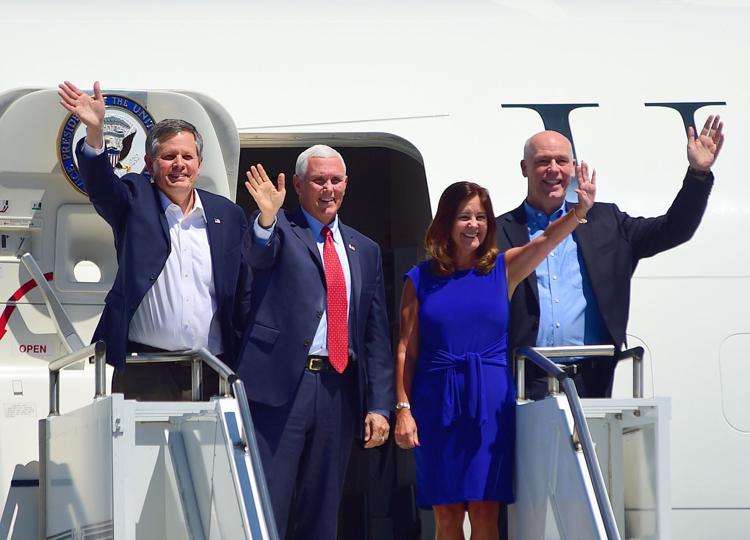 Follow politics reporter Nick Reynolds on Twitter @IAmNickReynolds