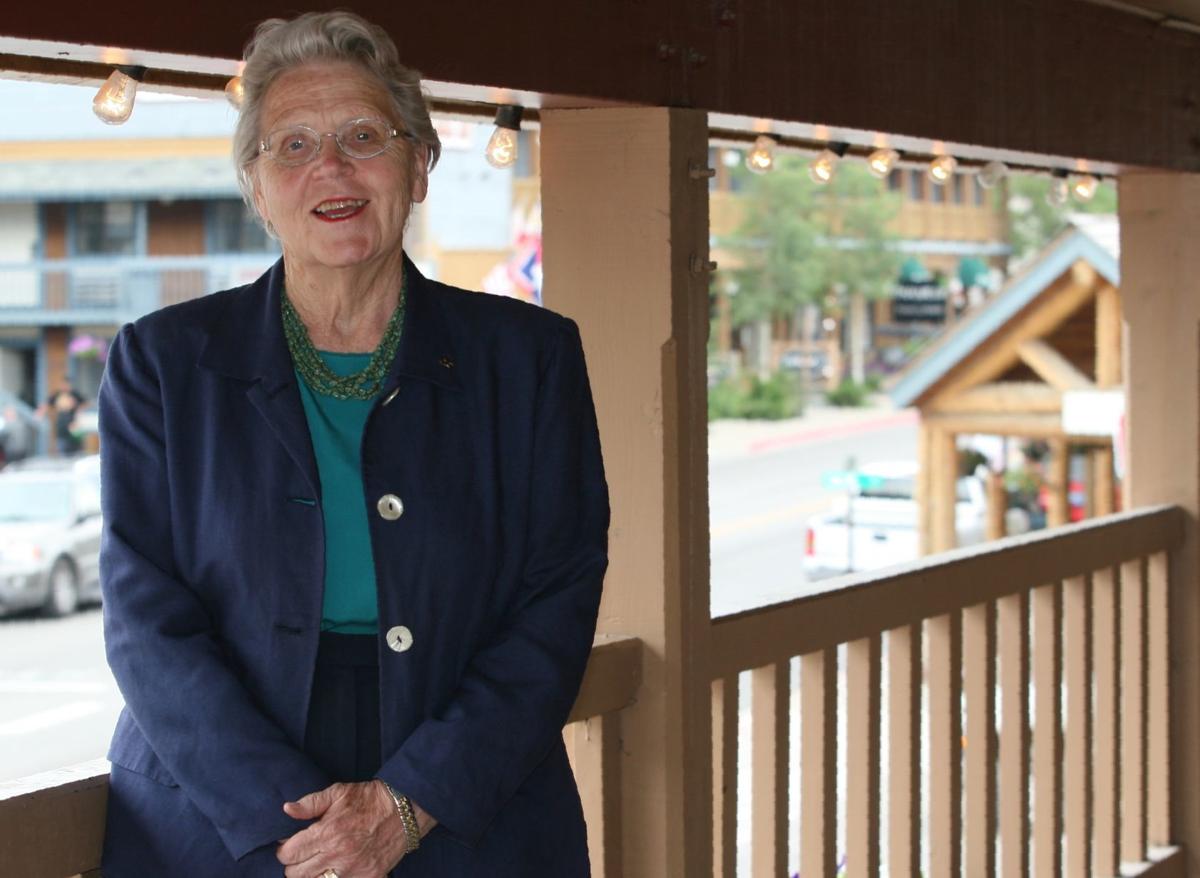 If you call the Antler Inn in Jackson, the person who answers the phone may be Clarene Law.
And if you want to reserve a room, Clarene Law will do it for you.
She is a hands-on innkeeper who bought the Antler when it had had 12 rooms. Her family business, Town Square Inns, now includes four Jackson motels with 400 rooms.
In addition, Law has a stunning record of community and state service and as a tireless worker for causes she cares about, like immigration reform.
Chris Boswell, vice president for governmental affairs at the University of Wyoming, served with Law in the Wyoming House of Representatives and thinks highly of her. He said he always associates Jackson with Law and the Antler.
The image he has is of Law standing at the counter of the motel or working at a desk in a nearby room.
"Then she sees you. She remembers you. She is so warm, friendly and caring and genuinely delighted to see you in her business," Boswell said. "And obviously this is a very, very successful businesswoman."
Law also was a talented and persuasive legislator, yet gentle in her interaction with fellow members of the House, he added.
"She is a true civic trustee," said Bill Schilling, executive director of the Wyoming Business Alliance.
Schilling said she is a highly respected woman whose words and actions were and are always in "sync."
"She is a very truthful, giving person," Schilling said.
Bruce Hinchey of Casper, a former speaker in the Wyoming House of Representatives, said Law always did her homework and was passionate about issues she was interested in, whether as chairman of the House Travel, Recreation and Wildlife Committee or as a member of the Wyoming Business Council.
Law was the first president of the Wyoming Lodging and Restaurant Association.
"She's the most inspirational woman I've ever met," said Lynn Birleffi of Cheyenne, the former association director.
Law, she said, is a great businesswoman who has contributed much for her community and the hospitality industry.
"She also has been wonderful to her employees," Birleffi said. "She's always given back and helped other people coming into the industry."
Law was "self-made," said Jayne Mockler of Cheyenne, a former legislator who served on Law's committee.
She said Law once told her how she and her husband, Creed, bought a hotel in Worland, put wheels under it and moved it to Jackson.
While working on the committee the two legislators didn't always agree. But that was in an era where legislators could tangle over a bill one day and go out to dinner the next, Mockler said.
Born in Thornton, Idaho, July 22, 1933, Clarene Law attended Idaho State College for two years.
In a profile in the book "Made in Wyoming," Law said her mother was a great influence on her. She encouraged reading and learning and also said that what people have inside of them is the most important. Her mother also was president of the local LDS church relief society.
Clarene Law said she came to realize that no one can succeed alone.
The family did not have a lot of material possessions.
Law recalled furniture made from boxes used to transport the explosives her father used building highways, according to the profile by Rena Delbridge.
In the 1950s, the family moved to Jackson.
Clarene worked as a bookkeeper for several years at the Wort Hotel. When the old Antler Inn came up for sale for $125,000, she and her first husband got $20,000 together as a down payment.
In 1973 she married Creed Law. In addition to her three children, she became stepmother to seven of Creed Law's children.
Together they grew their hospitality business.
Clarene Law is a joiner and a builder. She belonged to the school board, the bank board, conservation board and was an original member of the Jackson town planning commission. She helped start the Wyoming Business Council.
She served 14 years in the Legislature.
"I think you get out of life what you put in it," Law said in the Made in Wyoming interview.
"But life's greatest achievements aren't these things. It's the love and the sustaining affirmation of my children, my family, my friends, that keeps me going."
Editor's note: As part of our ongoing Breaking Through series, we'll be occasionally sharing past profiles of women who made important contributions to Wyoming's history. This story originally published in 2013.
Be the first to know
Get local news delivered to your inbox!