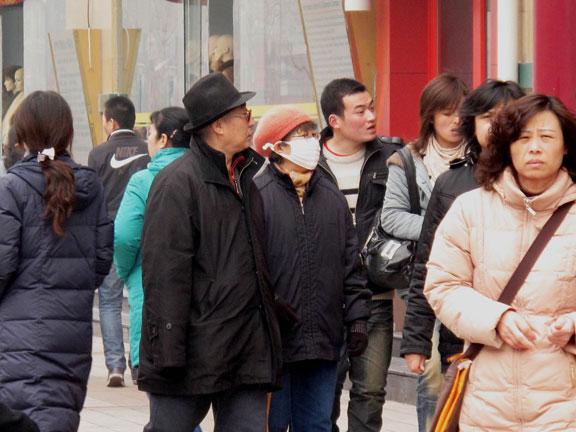 JINCHENG, China - At first glance, a coal-bed methane gas field here might be mistaken for an oil field.
Hundreds of small pumpjacks incessantly bow their heads to the ground and pull up a mixture of water and methane from a massive anthracite coal seam under the Qinshui Basin.
It's cold and foggy here. Not too far in the distance are several small piles of burning crop, and the scent gives the valley a rich sense of autumn harvest.
The harvest here at Blue Flame CBM Co.'s Qinshui production fields was more than 13 billion cubic feet of methane gas in 2008. All of Wyoming's Powder River Basin yields about 1 billion cubic feet per day.
Yet it's a significant achievement in this poor, rural coal mining district where methane threatens the lives of thousands of miners.
Jincheng, spanning the southern portion of Shanxi Province, is leading China in coal-bed methane production as part of an overall effort to harvest methane - whether from the surface ahead of mining operations or from inside China's catacomb of underground coal mines.
"When we take on interest in coal mine safety, we also take an interest in developing this energy resource," Huang Shengchu, president of the China Coal Information Institute and China National Coal Association, said via an interpreter.
Shengchu took part in the "Sino-U.S. New Energy Sci-Tech Forum and Conference on Coalmine Methane Recovery and Utilization" here in Jincheng last month.
The international goal in harvesting coal mine methane is to stem emissions of methane - a greenhouse gas 23 times more potent than carbon dioxide in terms of its greenhouse effect. Together, the United States and China are responsible for 62 percent of the world's human-caused methane emissions.
That's why the two coal super powers launched the Methane to Markets Partnership, which now includes public and private partners from 28 countries.
"We see a bright future for the partnership because the concerns are mutual," said Pamela Franklin, who leads the Methane to Markets Partnership within the U.S. Environmental Protection Agency.
Climate change and the need to clean up emissions is well understood here where cities are shrouded in pollution. But there are two additional motivations: to save coal miners from methane asphyxiation and blowouts in underground mines, and to harness methane energy for economic development.
Jincheng has only just begun to harness the power of coal mine methane, and already it is used to supply some 800,000 Jincheng households with home heating and cooking gas.
The Jincheng Jiuzhou Glass Corp. uses methane from surface wells to manufacture glass, and nearly all taxis and buses here run on compressed natural gas from coal mine methane.
There are now 24 coal mine methane power plants in the region, including the 120-megawatt Sihe Mine power plant (utilizing Caterpillar technology) - the largest coal mine methane power plant in the world. Caterpillar "gensets" have also recently been installed at the Chengzhuang Mine and the Meiganshi Power Plant.
In all, Jincheng has an installed capacity of about 200 megawatts from coal mine methane and coal-bed methane gas.
More than 2,600 surface coal-bed methane wells have been drilled in the region in recent years. The Jincheng Coal Mining Group drilled more than half of those, including two horizontal wells, utilizing mostly imported technology that also includes fracturing and 3-D imaging.
There are low-permeability coals, and low recovery rates. So there's a need for better directional drilling technology and carbon dioxide injection for enhanced coal-bed methane recovery ahead of the mines.
Like Wyoming, Shanxi is a major coal-producing region, but it is far away from the country's large, urban markets. There's not much of a pipeline infrastructure in rural Shanxi Province, and the rugged mountain terrain makes pipelines cost-prohibitive for these small-scale projects.
The construction and start-up of the Shanxi GH Coal-bed Gas Co.'s gas liquefaction plant in 2007 was considered breakthrough technology.
With a limited pipeline network, this allows coal mine methane to be converted to liquefied natural gas, which can be transported by tanker truck.
Still, the industry is pursuing pipeline construction on a small localized strategy of "subnetworks."
"Without pipeline networks, it is very difficult for local people to use (coal mine methane), so we need to extend the network," said He Tiancai of the Jincheng Coal Mining Group.
David Creedy, coal mine methane director for Sindicatum Carbon Capital, said the biggest challenge in developing coal mine methane in China is not so much the logistics.
"We've found that availability of suitable technology has not been a problem. What has been a problem is the integration for foreign and local equipment (and foreign and local engineers)," Creedy said.
There are cultural differences in designing contracts. Intellectual property rights are a major sticking point. Many Chinese businesses insist on obtaining the intellectual property rights along with imported technologies.
Another challenge is getting countries to agree on a carbon credit system that provides reasonable incentives to develop coal mine methane.
Current policy in China mandates the use of coal mine methane in concentrations of 30 percent or more, disqualifying it from carbon credits. Below 30 percent, there are safety issues and economic feasibility issues that do require carbon offset credits.
The current Kyoto Protocol doesn't include a mechanism for adequately valuing "ventilation air methane," making financing an issue.
"Once we get down to project level, there are a number of constraints on investment," Creedy said. "The private sector and banks are reluctant to invest as 2012 approaches. There is no certainty of a (coal mine methane value) process after 2012."
A three-day series examining issues that link China and Wyoming
Today: Carbon credits - A??]]>