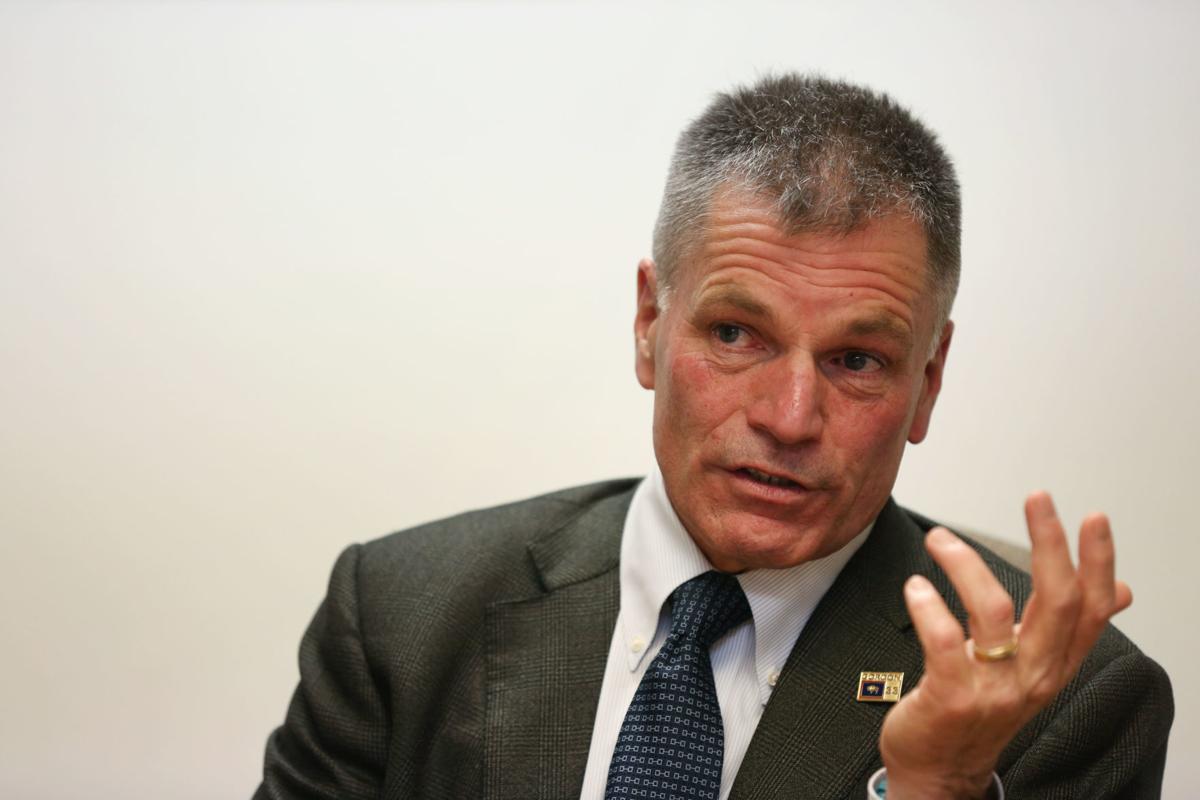 Gov. Mark Gordon on Thursday declared January "Human Trafficking Prevention and Awareness Month" to raise awareness of the problem.
"It's important to recognize that it is occurring in Wyoming and that victims and survivors come from all backgrounds," Gordon said on Facebook. "I want to thank both those who have had the courage to speak up and bring this forward, and our community partners throughout the state that are raising awareness and providing prevention education."
While not the first time Gordon has recognized the issue through a proclamation, advocates told the Star-Tribune that this year's and past proclamations are effective at increasing awareness — especially for a state that in 2013 was the last in the U.S. to enact anti-human trafficking laws — of the problem.
"We just think it's important because it's that one time a year we can get it on people's radar," said Cara Chambers, director of the Division of Victim Services in the Wyoming attorney general's office.
This year's proclamation was requested by Sheridan-based nonprofit Uprising, said Terri Markham, the organization's co-founder and co-director. Markham and fellow co-founder Alexandra Stevenson created Uprising to provide education and outreach in Sheridan County.
State efforts to combat human trafficking include a task force, which formed in 2015.
Chambers, who also leads that task force, said prior to the proclamations and other efforts like the task force, many in Wyoming didn't realize it was happening in the state or had misconceptions about human trafficking and who the victims are.
The next step Wyoming leaders could take, Chambers said, is to financially support advocates and organizations— like Uprising — to train law enforcement, medical professionals, teachers and others in every Wyoming county who might encounter victims on recognizing trafficking signs, intervention steps and helping victims seek other resources.
You have free articles remaining.
For now, the proclamations are a start in Wyoming, Markham said, calling it a good way to continue to "gain momentum" in confronting the problem.
"I think we have a lot of people listening and a lot of people pushing (for more action) now," she said.
The relatively new Uprising has been busy since it started its work last year, training more than 500 people — mostly in Sheridan County — on prevention and awareness. Other organizations in Wyoming, like Sweetwater Against Trafficking, also do outreach work and anti-human trafficking education.
"The best thing we can do is try to prevent it," Markham said.
Markham said she'd like to eventually see more victim services geared toward victims of human trafficking in Wyoming, and awareness and prevention training in every county in the state.
"Huge thanks to Governor Gordon for declaring January Human Trafficking Awareness and Prevention Month in Wyoming, and for using your voice to talk about the importance of this issue," Uprising wrote in a Facebook post after the signing. "Thank you to all who are doing their part to help, especially the amazing members of the (human trafficking) Task Force and all the members of law enforcement and community agencies who showed up to get behind this issue!"
Last year, Gordon announced the formation of a task force to begin studying the issue to determine the scope of the problem and make recommendations. In addition, state lawmakers are set to consider proposed legislation that would also address missing and murdered Indigenous people in Wyoming.
Chambers, who also chairs the task force examining missing and murdered Indigenous people in Wyoming, said she's heard anecdotal evidence and that she's sure the two issues — missing and murdered Indigenous people and human trafficking — share similarities and are sometimes connected.
She said she's looking forward to examining how, or if, the two problems are related in future meetings of the two task forces.