The proposals include liability protections for businesses and new limits on the power of public health officials.
Rep. Liz Cheney's vote to impeach President Donald Trump has already inspired one Republican lawmaker to announce he will run against her.
While needed in the short term, the solution will still fall short of a long-term solution sought by the state's funeral home industry.
According to the advocacy group Period Equity, Wyoming is currently one of 30 states to tax tampons and other feminine hygiene products.
Lawmakers advanced a bill to make legalized gaming in Wyoming permanent on Tuesday, though numerous questions remain on how "games of skill" w…
CHEYENNE (AP) — Doctors would be ordered to offer women a chance to view an ultrasound or hear a heartbeat of a fetus before a non-emergency a…
The bill would raise taxes on cigarettes by 14 cents a pack and moist snuff by 12 cents a tin.
Officials pushed for the proposal after the implementation of millions of dollars of budget cuts last year that included the elimination of nu…
Reps. Chuck Gray, Andy Schwartz and Mike Yin have all joined the Wyoming Legislature's Management Council. 
The open disregard for state law came after one former and several current lawmakers accused the governor and state health officer of being "t…
"Many of these Western states have the ability to be self-reliant, and we're keeping eyes on Texas too, and their consideration of possible se…
Some Republicans say Rep. Liz Cheney's vote to impeach President Trump will come back to haunt her career. Others say she remains one of Wyomi…
Montana lawmakers on Thursday considered a bill to require elected officials to approve public health officers' orders before they go into effect.
Wyoming's sole public four-year university needs to slash its budget as the state stares down a massive general fund deficit.
The Wyoming Republican Party says it has never heard such an outcry as the one generated after Rep. Liz Cheney voted to impeach President Trump.
Gillette College is the first college in Wyoming to have an American Legion Post. Post 307's main purpose is to help veterans with paperwork t…
The University of Wyoming is preparing a survey for Albany County residents to help the county streamline vaccinating residents against COVID-19.
Rep. Matt Rosendaleis accused Rep. Liz Cheney of "weakening our conference at a key moment for personal political gain." He called for her to …
"I will continue to talk to and hear from my constituents all over Wyoming," Cheney told the Wyoming press corps Wednesday. "But when it came …
The letter described the events as a "direct, physical challenge to the rule of law and our democratic republic itself."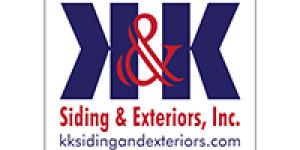 K & K Siding and Exterior Inc.
Some Trump loyalists in Congress have demanded Rep. Liz Cheney be removed from her leadership position in the House.
The coronavirus pandemic resulted in a brief gathering of the Wyoming Legislature that lacked the usual pomp and ceremony.
The day featured a debate between House lawmakers over adopting a set of temporary rules that essentially allow state lawmakers to meet and vo…
"What was said (Wednesday) night by our delegation — our representative, specifically — was totally premature," County GOP Chairman Martin Kim…
"The President could have immediately and forcefully intervened to stop the violence. He did not," Cheney said. "There has never been a greate…
Gov. Mark Gordon is addressing Wyoming's Legislature virtually on Tuesday afternoon.
The public will be allowed at the unusual session, but politicians were split on whether it's a good idea to attend.