LARAMIE (AP) — The University of Wyoming is in the initial stages of possibly increasing fees in order to add more student advising services.
Every few months, the Wyoming Department of Administration and Information puts out a publication called the MACRO Report, an examination of n…
After three decades in Washington D.C. – including stints working for California Rep. Daniel Lungren and longtime Oklahoma Congressman James I…
BUFFALO (WNE) — Johnson County School Board trustees voted 7-1 Monday night to adopt a 4.5-day week calendar for the 2020-21 school year.
Earlier this year, the United States Department of Agriculture required ranchers moving their livestock across state lines to implant their an…
DENVER — Colorado officials said Wednesday they want the U.S. Supreme Court to overturn an appeals court ruling that presidential electors can…
HELENA, Mont. — Montana Lt. Gov. Mike Cooney asked his fellow Democratic gubernatorial candidates Wednesday to limit outside spending and self…
Former Wyoming Congresswoman-turned-Senate candidate Cynthia Lummis posted strong fundraising numbers for the start of her campaign, raising n…
UW could lose its collection of work by a longtime editor of Superman comics because his son is angry about comments made by Rep. Liz Cheney.
Women currently hold just 16 percent of the available seats in the Wyoming Legislature and just 20 percent of positions on the commissions of …
Here are some of the numerous pieces of historic architecture that were uncovered during the ongoing renovation of the Wyoming Capitol in Cheyenne. 
Seeking prosperity in an era beyond minerals, Wyoming has begun looking toward broadband as the key to charting a more sustainable course for …
In the next decade, Wyoming's highway system faces a funding shortfall in the tens of millions of dollars. As of Friday afternoon, however, so…
LARAMIE (WNE) — Enrollment of graduate and professional students at the University of Wyoming stayed steady this fall after the school experie…
OGDEN, Utah — In a large carpeted room at a high school in northern Utah, several babies are learning how to roll onto their stomachs and walk.
Wyoming lawmakers advanced legislation on Friday that would help expand the state's existing – and wildly successful – network of highway cros…
POWELL (WNE) — The Wyoming Democratic Party selected Powell as the location for its 2020 convention, slated for June 6.
LARAMIE — An Albany County district judge is expected to review documents this week related to the departure of former University of Wyoming P…
Rep. Liz Cheney publicly split with President Donald Trump on Monday over a planned withdrawal of roughly 1,000 U.S. troops from Northern Syri…
Rep. Liz Cheney publicly split with President Donald Trump on Monday over a planned withdrawal of roughly 1,000 U.S. troops from Northern Syri…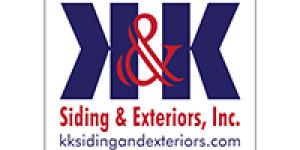 K & K Siding and Exterior Inc.
If you're looking for a poster child for the "brain drain" haunting rural communities throughout the country, Wyoming quickly rises to the top…
SPOKANE, Wash. — Washington Gov. Jay Inslee is seeking ways to reduce the number of wolves killed by the state.
BOISE, Idaho — Western governors are disappointed that the U.S. Department of Energy didn't consult their states' nuclear waste experts before…
SHERIDAN (WNE) — As of Sept. 27, The Center for Disease Control and Prevention is calling a series of lung injury cases associated with e-ciga…
JACKSON – It was 22 degrees on the tarmac when the First Lady's airplane, Executive One Foxtrot, touched down at Jackson International Airport…
DUBOIS – Despite a last-ditch lobbying effort from the Northern Arapaho Tribe, the Wyoming Legislature will be taking up regulated gambling in…
HELENA, Mont. — Whitney Williams, a Missoula businesswoman and the daughter of a nine-term Montana congressman, on Thursday became the fourth …