The longtime lawmaker is hoping to return to the Legislature, but faces a tough road.
The state's top leaders say it looks like lawmakers will gather out of session for the first time since 2004.
Social distancing is a key part of the effort to limit the spread of COVID-19.
In Fremont County, and throughout Wyoming, grocery stores are trying to protect vulnerable citizens while still ensuring they get the food they need.
Board chairman Dave True said Thursday he assumed the COVID-19 epidemic has "ruined" some of university's research. Ed Synakowski, UW's vice p…
The action comes days after the state's pharmacy board said they'd heard reports of physicians writing prescriptions for medications — normall…
The congresswoman has forcefully cautioned against a rush to reopen.
Coronavirus cases in Wyoming have spiked. Health experts say there's more than one reason for that.
The Republican governor has resisted ordering businesses to close, instead pushing that decision to county and city officials.
The role was previously held by Casper businessman Dave True, who led the university for the past two years.
"This bill will harm people it never intended to harm - parents who want a child, but have received the devastating news that their pregnancy …
Colorado had more than 19,000 unemployment claims last week, a 737 percent increase from the previous week, as businesses laid off workers ami…
Confused about the stimulus bill? Here's what it means for people in Wyoming. 
"The 32,000+ employees that comprise Wyoming's hospitality and tourism industry are under extreme duress right now," the executive director of…
The action is temporary, according to the school. Neither a pass or fail will impact a student's grade point average, though if you don't pass…
An estimated $688 million of Wyoming's $1.25 billion share will go to the state while the rest will go to local governments, according to a Fe…
"This isn't a situation that will run its course by the first week of April. We all know that," Gordon said at a news conference Wednesday.
Main Street is finding itself having to adapt quickly to a world with less foot traffic and more uncertainty. 
As of now, Wyoming isn't preparing to require people to stay home to limit the spread of the novel coronavirus.
The executive order was passed in an effort to limit face-to-face interactions in the state's Department of Transportation offices.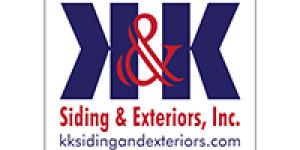 K & K Siding and Exterior Inc.
"There will be no normally functioning economy if our hospitals are overwhelmed and thousands of Americans of all ages, including our doctors …
Congress is working on a massive stimulus bill with billions of dollars for state and local governments. Governors — including Gov. Mark Gordo…
"The West has a wonderful tradition of independence and personal freedom," one legal expert said. "But that's not a model that works really we…
Gov. Kristi Noem had publicly praised the White House for its help in finding supplies, but told Trump that she got "pushy with a few people" …
More than three-quarters of the state's nonprofits believe the coronavirus could have detrimental impacts on their budgets.
"Do you bail on all the work that's been done because the timing is weird?" Wallesch said of announcing her campaign during a pandemic. "Or do…
The Carbon County patient is an employee at a hospital in Rawlins.