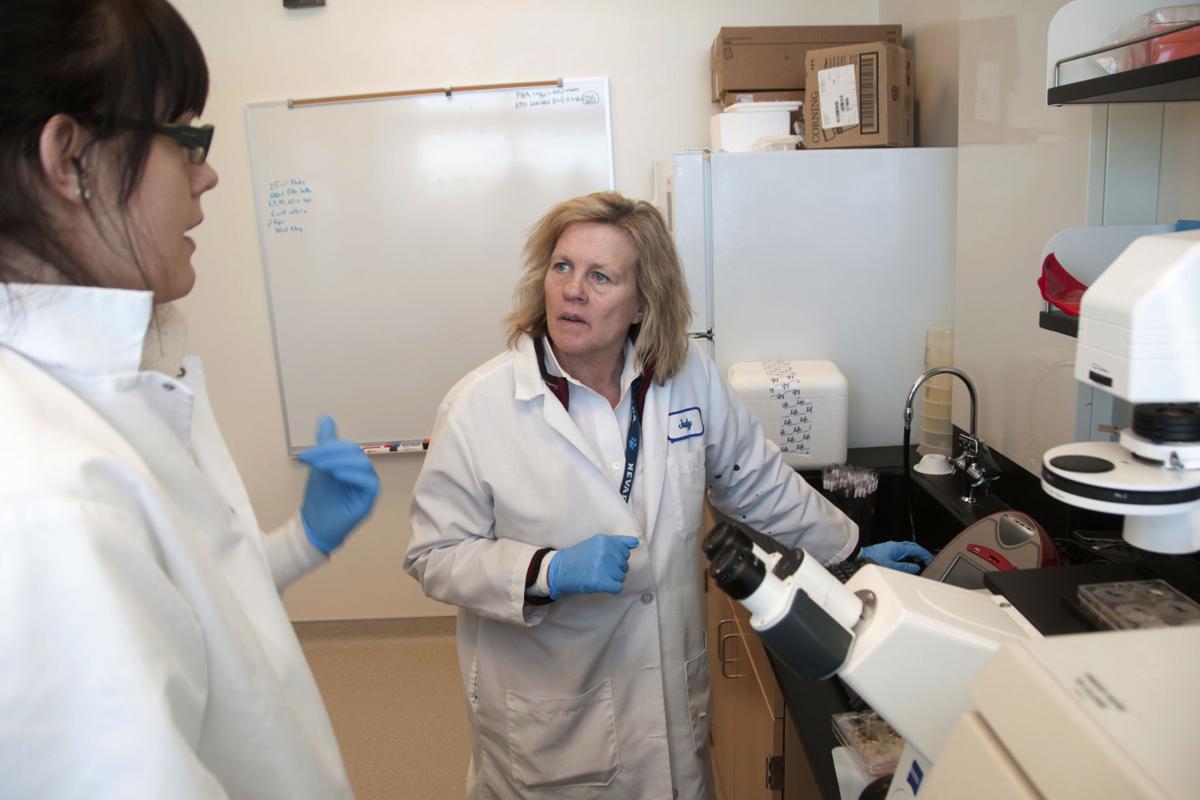 Conspiracy theories have been a facet of American culture as long as America has existed. Cheap supermarket tabloids thrived on them. Pop culture perpetuated them with a wink and a smile and cottage industries bloomed around them.
For a long time, these theories – while sometimes harmful – were often benign, along the lines of "the moon landing was faked" or questioning who really killed President John F. Kennedy.
However, today's pervasive mass media – delivered via platforms such as Facebook, Twitter and YouTube – has given rise to a culture of misinformation that has become a genuine risk to public health and safety, one that's bad enough that the World Health Organization has given it a name: the "Infodemic."
It's not just a slang term: The phenomenon has grown serious enough that, early in the summer, the WHO hosted its first-ever conference on the field of infodemiology, arguing the problem had "reached a level that requires a coordinated response." As the coronavirus pandemic's effects have persisted, misinformation about the virus has made its way into the mainstream and, in some cases, into government.
It has already occurred in Wyoming. In at least two committee meetings of the Wyoming Legislature this interim, state lawmakers invoked unfounded conspiracy theories about the pandemic, including theories that it was somehow politically motivated.
"I had a constituent who talked to a higher-up in government who said this would end after the elections," Gillette Republican Roy Edwards said in a meeting of the Joint Committee on Labor, Health and Social Services on Thursday. "If that's what he's saying, that means it's all political."
The jarring example of misinformation making its way into the state's lawmaking is not an isolated one: Rep. Scott Clem – a critic of the state's public health orders who has repeatedly shared false information about the coronavirus on social media – has maintained that COVID-19 is about as deadly as a flu, despite state health officer Alexia Harrist confirming that more Wyomingites have died from coronavirus this year – 42 – than flu deaths this past flu season – 12. (Wyoming's record for flu deaths, Harrist said, was set in 2014-2015, with 29.)
Even the Wyoming Republican Party has shared misinformation about the pandemic, parroting manipulated COVID-19 death statistics on its Facebook page that have been rated as "false" by numerous fact-checkers.
While COVID-19 has driven the worst of the infodemic, unfounded conspiracy theories stemming from civil unrest in other areas of the country have also found a home in state government. Earlier this year, an official with the Wyoming Department of Criminal Investigation warned law enforcement that members of the loosely organized, left-wing collective of anti-fascists known as "antifa" were making their way to the Sturgis motorcycle rally in South Dakota, WyoFile has reported.
Asked in early June if the threat of antifa disrupting protests in Casper was credible enough to act on, an official with DCI said the agency would "try to find out if it's credible," but that it was often difficult to track down the actual source of that information.
"We approached it from the standpoint that it could be credible, and we needed to be prepared," they said at the time.
And, of course, there is QAnon, a fast-growing conspiracy that claims President Donald Trump is clandestinely fighting a global cabal of pedophiles in elite circles. During this year's primaries, a few candidates that have shared QAnon messages won their races in other states.
So what solutions are there to combating the infodemic, particularly when social media giants like Facebook have been reluctant to act? How do you take away one's liberty to share misinformation, a question which – for a large number of Americans – has become an issue not of public safety, but of free speech?
While groups like UNESCO have published full-bore handbooks on addressing the spread of misinformation, there are numerous, simple steps citizens can take to ensure they are accurately interpreting the information they receive and that their perspectives are balanced and, most importantly, accurate.
While the Craig Newmark Graduate School of Journalism at the City University of New York has one of the best fact-checking checklists available on the internet today, Washington Post columnist Monica Hesse had a brilliant list of suggestions for those looking to call themselves "citizen journalists."
When you see a study, either on a meme or otherwise, go to the original source before reposting it. After reading the study, contact the author to ensure you are interpreting that information accurately.

Ask if you are giving proper weight to the study authors, with the acknowledgement that the chair of epidemiology at a major research institution might be a more reliable source than the opinion of random family practitioner with no research or coronavirus experience.

Check with other, unaffiliated institutions to learn its methodology and whether it fits in with previous research.

Ask yourself if you are thinking critically about information that challenges your beliefs and, if not, ask yourself if you are creating an increasingly complicated narrative to explain why all of the doctors are wrong except the one who agrees with you.

If you post something later proven to be wrong, immediately and transparently correct it, in public, while explaining why it's wrong and what you will do to prevent further dissemination of falsehoods.