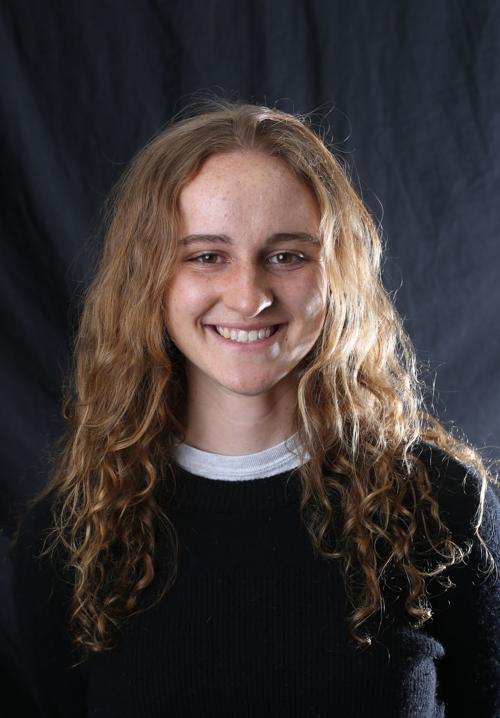 Wyoming Republicans won't vote in the House primary until August of 2022, but what the next 14 months will look like for Rep. Liz Cheney is starting to take shape.
Cheney is already jumping into campaign mode, making several stops in Afton, Pinedale, Ethete, Rock Springs, Cody and Casper in late May. There, she met with local industry leaders and local press.
The lawmaker's playbook is clear: Stay above the fray. She's ignored repeated attacks from her challengers while appearing at schools, businesses and chamber of commerce events.
What she hasn't done so far is throw punches.
When Cheney visited the Star-Tribune, we asked her about the news that arguably her most formidable competitor, Anthony Bouchard, impregnated a 14-year-old girl when he was 18. She did not condemn his past actions and declined to comment on the matter.
"I don't believe that those are the kinds of stories that ought to be out there, that the people of Wyoming ultimately are going to be focused on," she said. "It'll be substance and policy, and that's the kind of race I'm going to run."
If Cheney did not condemn Bouchard's past actions, don't expect her to speak to much of anything concerning her competitors. The Cheney campaign will be policy-centered, Cheney and her campaign continually say.
Even if another scandal on one of the candidate spills out, Cheney is poised to let the rest of the candidates squabble while she keeps her distance.
"I don't have any comment on any of my opponents," she told me during her visit to the Star-Tribune. "I think I have seven or eight at this point."
Her social media presence and interviews also follow this trend. Over the last few months, she has not employed zingers or witty burns like other prominent politicians do on hot-button issues. Rather, she's keeping both her Twitter feeds and interview answers unexciting and predictable.
The closest Cheney will likely come to hitting back at her challengers is in a debate — Cheney and some of her competitors have said that they would be up for one.
There is a glaring irony here: Cheney is running her campaign by ignoring her competitors in public while her competitors are essentially forced into running campaigns with an anti-Cheney brand at the center. Many of them repeatedly swing at her, and they all claim to believe that Biden's presidency is illegitimate or might be illegitimate due to voter fraud. Cheney's refusal to accept election fraud lies got her to where she is today.
Put another way, Cheney's outspoken stance on the 2020 election and former President Donald Trump led to her facing a tougher reelection challenge. But she's avoiding being outspoken about anything outside of those topics.
Will Cheney's approach help to win back GOP supporters angered over her impeachment vote? It's too early to say. But she's definitely playing the long game.